July 17, 2018
Volume 3

Issue 29

News and Updates

Bob Hope USO Hosts Family Day for Troops Stationed in OC

On Sunday, Chairman Andrew Do supported Bob Hope USO and the 79th Theater Sustainment Command's (TSC) family day celebration at Mile Square Park expressing our gratitude and appreciation for active military families. Nearly 500 members of our armed forces and their family members participated in the day's activities.
The picnic-styled celebration included lunch donated from local businesses, a bounce house, and sports activity booths hosted by both the Los Angeles Chargers and the Anaheim Ducks.

Chairman Do thanked our active duty personnel for their service. As a former refugee from Vietnam, Chairman Do expressed his personal gratitude for people like Major General Palzer, the members of the 79th TSC, and all of our service members. As were many others after the fall of Saigon, Chairman Do and his family were relocated to a military base, Fort Chaffee in Arkansas, while they awaited permanent relocation. A member of the 79th TSC, Corporal Huy, shared his story of being relocated to Fort Chaffee as well during that same time and his similar relocation to Southern California.

Our collective freedoms are protected every day by the brave members of our armed forces. The immense sacrifices made by them and their families protect our values of freedom, equality and justice both at home and abroad. Thank you to all of our brave service members and the amazing families that support them. If you want to show your gratitude for our armed forces, consider volunteering with Bob Hope USO.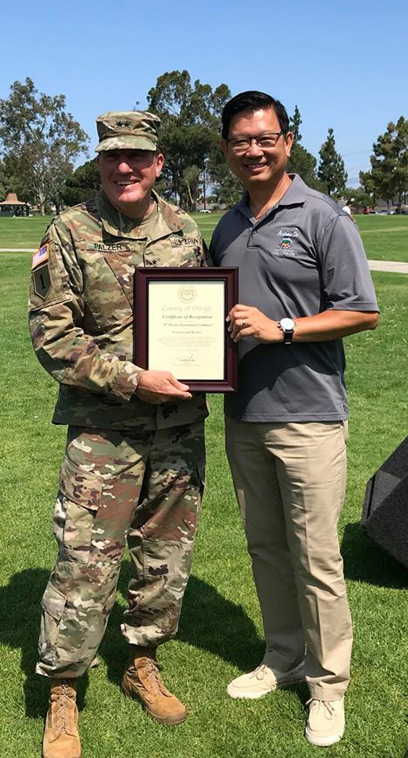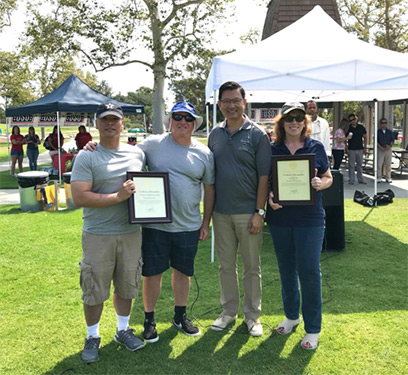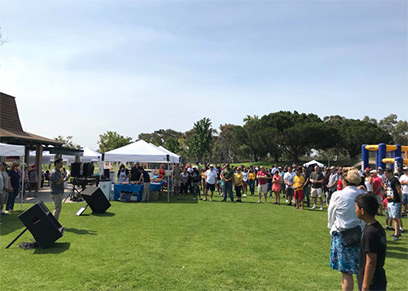 Chairman Do Sponsors Educational Day at Heritage Museum of Orange County

Chairman Andrew Do's office sponsored the Heritage Museum of Orange County's free family-friendly event, "From Dinosaurs to People Reliving Orange County's Past." This was an opportunity for parents and children to come and learn about archaeology, local Native American history, fossils found in Orange County, and much more.

Many educators from around the County came to speak about historical events, such as curators Tram Le and Linda Trinh Vo from UCI who spoke to residents about the exhibit on the Vietnamese American experience in Orange County. There was an abundance of activities for families to participate in including panning for gold, stocking up a wagon to travel west, guided hikes, and a live animal exhibit including a bald eagle.

Thank you Heritage Museum of Orange County for educating the youth and families in our communities about the rich history of Orange County. Learning more about what shaped our County can provide greater understanding and bring people closer together.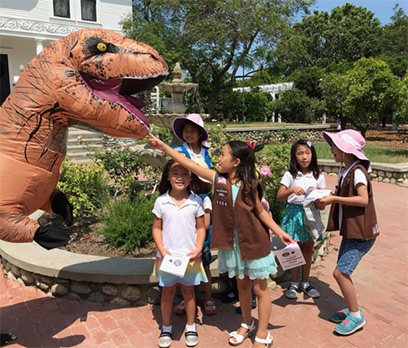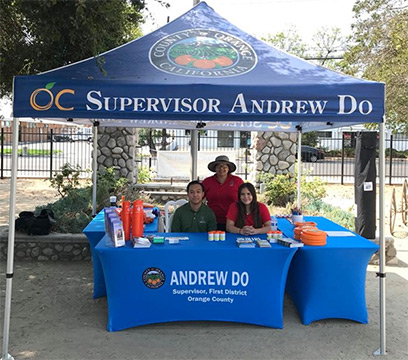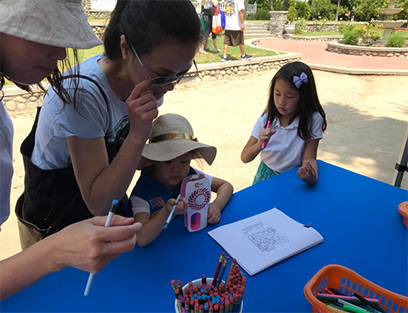 Help Others Dress for Success by Donating to Working Wardrobes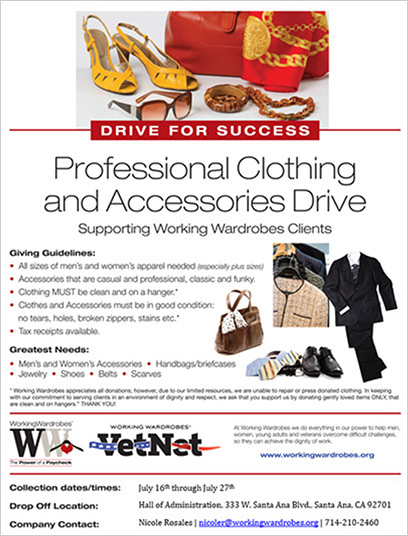 Chairman Andrew Do and the County of Orange are inviting members of the public to help those in need dress for success by donating your lightly used professional clothing and accessories to Working Wardrobes. The clothing drive is currently underway at the Hall of Administration, 333 W Santa Ana Blvd., Santa Ana, CA 92701 through July 27th. You can drop off your donation at our office on the 5th Floor.

Working Wardrobes helps over 5,000 clients a year re-enter the workforce and overcome difficult challenges in their lives. However, this requires a significant amount of professional attire. The programs that benefit from clothing drives like this provide men, women, young adults and veterans with workforce readiness services in an atmosphere of dignity that has the power to enhance their lives. All clothing MUST be in good condition (gently-worn), cleaned, pressed and on hangers.

For more information on Working Wardrobes and their incredible efforts to help Orange County residents visit their website here.

Learn More about the Santa Ana Bikeway Extension

On Thursday, July 26th at 6p.m. join OC Public Works staff at KidWorks in Santa Ana for a community meeting to learn more about the Santa Ana Gardens Channel Bikeway Extension Project. This project will extend the current bikeway from W. Monta Vista Ave. all the way to First St., see the attached map for details. Staff will provide updates on the project and offer answers to any questions that you may have. For more information please see the flyer or visit the OC Public Works website here.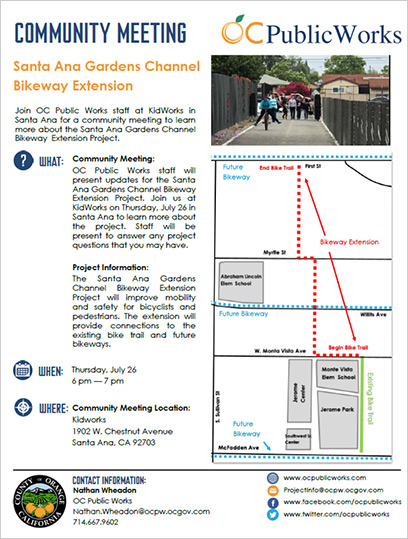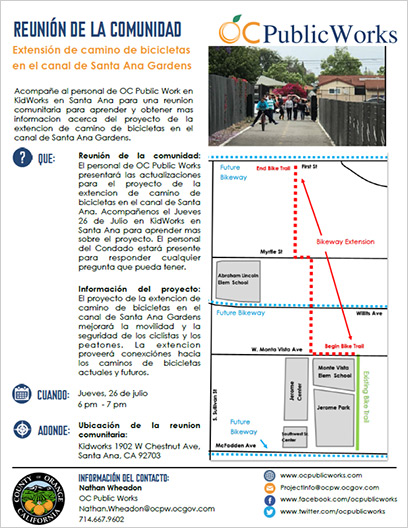 DISTRICT

STAFF
Chris Wangsaporn
Chief of Staff

Veronica Carpenter
Deputy Chief of Staff

Tara Campbell
Communications Director

Ofelia Velarde-Garcia
Policy Advisor

Chris Gaarder
Policy Advisor

Manning Pham
Administrative Assistant

Joyce Rivero
Executive Secretary

Matt Haines
Communications Specialist



Stay Updated!