July 24, 2018
Volume 3

Issue 30

News and Updates

Free Health Fair This Sunday

Supervisor Andrew Do is sponsoring the Tzu Chi Foundation's Orange County Community Health Fair this Sunday, July 29, 2018 from 9:00 am to 2:00 pm at the Boys & Girls Club of Santa Ana, 950 West Highland Street, Santa Ana CA, 92703.

There will be FREE medical, dental, vision, and acupuncture services available on a first come, first serve basis. Take advantage of this opportunity to access the care you or a loved one need for no cost at all.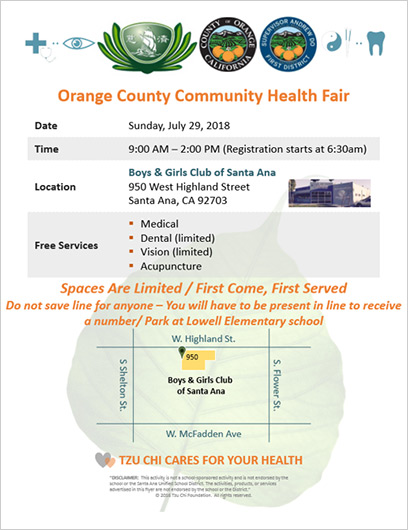 Fountain Valley Pickleball Club Celebrates Grand Opening

Two tennis courts have been converted to pickleball courts at the Fountain Valley Sports Park!

Pickleball is a paddle sport that combines elements of tennis, badminton, and table tennis. One standard size tennis court can hold four pickleball courts. Two or four players use solid paddles made of either wood or composite to hit a perforated polymer ball, similar to a Wiffle Ball, over the net. 

Fountain Valley Mayor Michael Vo, members of the City Council and Chairman Andrew Do's office recognized the Fountain Valley Pickleball Club for bringing the sport to our community!

For more information on this new opportunity or to learn about pickleball, visit their website here or check out this article. You can also contact the Fountain Valley Pickleball Club directly at (949) 427-1063 or FountainValleyPickleball@gmail.com.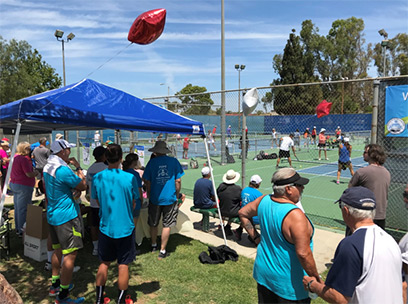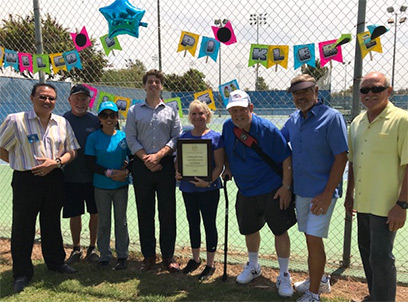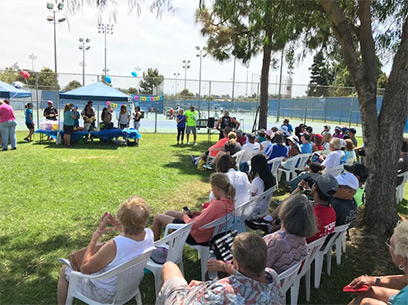 Santa Ana's Valley High School Wins Culinary National Champions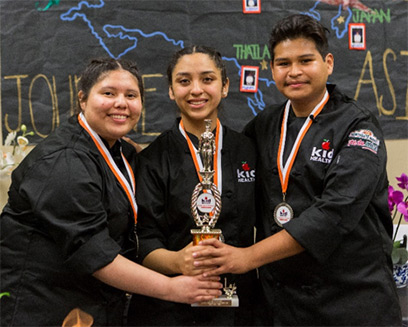 Congratulations to the Valley High School Culinary Arts Academy Chefs Fernanda Nevaraz, Miguel Hernandez, and Wendy Castanon for being named the Culinary Academy 2018 Cooking Up Change National Champions. The competition was held in Washington D.C. where students competed to create dishes that followed current school lunch standards along with being affordable and nutritious. This win was Valley High School's 5th Cooking Up Change National Championship title in 7 years. Also, congratulations to the students' instructor Chef Tiffany Heremans for her hard work and dedication in leading these students to success.

The Valley High School National Champions will be hosting a showcase at the OC Fair on Sunday, July 29, 2018 at 6:00pm on the OC Promenade Main Stage. Additional Culinary Arts & Hospitality Academy students from Valley High School will also be participating in various OC Fair culinary events and competitions (see below).

7/29/18 - OC Fair Culinary Showcase @ OC Promenade Main Stage

1:00pm - Fermentation Farm Demo
2:00pm - Salsa Making Contest
4:00pm - Vegan Mozzarella Demo
6:00pm - *Cooking Up Change Showcase*
7:00pm - Chocolate Chip Eating Contest
Event Note: OC Fair parking is $10/vehicle and admission is $14/person & $7/youth or senior at any entrance gate

Working Wardrobes Drive Ends This Friday

There is still time to donate to the Working Wardrobes Professional Clothing and Accessories Drive. Chairman Andrew Do and the County of Orange have partnered with Working Wardrobes in order to help ensure that everyone has the opportunity to dress for success as they enter back into the workforce. The drive has been a success so far, but there are still more people who can be impacted by your support. The drive will continue through this Friday, July 27th and you can drop off your donation at our office on the 5th floor of the Hall of Administration, 333 W Santa Ana Blvd., Santa Ana, CA 92701

Working Wardrobes helps over 5,000 clients a year re-enter the workforce and overcome difficult challenges in their lives. However, this requires a significant amount of professional attire. The programs that benefit from clothing drives like this provide men, women, young adults and veterans with workforce readiness services in an atmosphere of dignity that has the power to enhance their lives. All clothing MUST be in good condition (gently-worn), cleaned, pressed and on hangers.

For more information on Working Wardrobes and their incredible efforts to help Orange County residents visit their website here.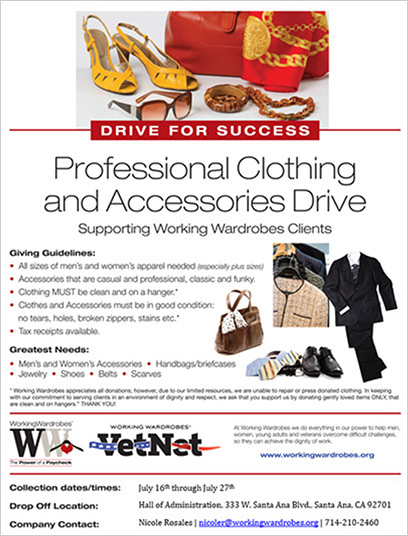 DISTRICT

STAFF
Chris Wangsaporn
Chief of Staff

Veronica Carpenter
Deputy Chief of Staff

Tara Campbell
Communications Director

Ofelia Velarde-Garcia
Policy Advisor

Chris Gaarder
Policy Advisor

Manning Pham
Administrative Assistant

Joyce Rivero
Executive Secretary

Matt Haines
Communications Specialist



Stay Updated!