August 14, 2018
Volume 3

Issue 33

News and Updates

Community Spotlight: Destiny Calderon, a Brave and Courageous Young Lady with a Heart for Service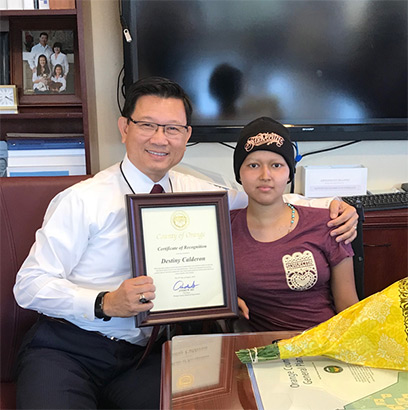 When you ask her friends and family what Destiny Calderon is like, words like loving, caring and humble come up often. At 15 years old, she's a good daughter and an involved older sister to her three younger siblings Reuben, Ebony and Bella. Destiny has lived in Santa Ana all her life, save a brief move away then back again when she was younger. When her family returned, they moved back to the neighborhood that holds a special place in their hearts, Santa Anita. This vibrant neighborhood is a tight knit community full of active social and service organizations that bring folks together from all walks of life. One such group is the Santa Anita Neighborhood Association, where Destiny has been a regular volunteer.

Although only a teenager, Destiny's extensive volunteer work in her neighborhood has clearly shown her heart for service. She helped with setting up neighborhood gatherings, holiday festivities, preparing goodie bags for those in need and more community-oriented activities that brought her neighbors closer together. She describes this as her passion.

Family and community have been her top priorities, and continue to be, despite a diagnosis that for many would stop life in its tracks. In December, Destiny was diagnosed with T-cell leukemia. She's had all the experiences and emotions you would expect when one is met with such an distressing situation. Destiny is a fighter, and with the support of her family, friends and neighborhood, she continues to stay positive and motivated.

In December before learning of her condition, but still with considerable pain and weakness, she was walking door to door through Santa Anita passing out flyers so families in the neighborhood were aware of upcoming association events and resources that are available to their children. She volunteered at the Night of Peace celebration, Noche de Paz, helping decorate the meeting place and wrap toys for local kids. A week later she was diagnosed and began immediate, aggressive radiation and chemotherapy treatment. Since then serious stomach pains and general malaise have made it more difficult to help in the same way she had been, but she remains determined.

Destiny doesn't want to stay indoors or in bed, she wants to be active and productive, spreading the boundless love she has for others by any means she can. Courage and bravery are traits that come naturally to her. She's since volunteered to undergo new radiation and chemotherapy in a cancer trail through City of Hope. Her hope is that regardless of what happens, her experience will ultimately benefit others who suffer from T-cell leukemia as well. When asked what motivates her to keep fighting, destiny replies "It's in my heart, I just want to help."

Supervisor Do Sponsors Inaugural Asian and Pacific Islander Mental Health Summit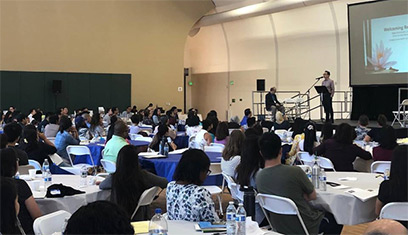 On Saturday, Supervisor Andrew Do sponsored the inaugural Asian and Pacific Islander Mental Health Summit held at the recently opened Freedom Hall at Mile Square Park. The summit focused on "Bringing Communities Together Promoting Well-being" with mental health experts and physicians discussing issues of mental health in relation to Asian and Pacific Islander communities.

The summit was spearheaded by St. Joseph Health and featured leaders from the medical, academic and faith-based communities who spoke in depth on topics of mental health including adolescent learning and cognitive control, depression in the ethnic communities, how to identify mental health issues and more. Special emphasis was put on eradicating stigma surrounding mental health and making treatment more accessible.

Roughly 250 people were in attendance including medical professionals, providers, nonprofits, and members of the public. Presentations and discussions lasted a full eight hours from 8 AM to 4 PM. If you are interested in more detailed information on what topics were covered and who the featured speakers were, check out the event page here.

Magnolia Science Academy Prepares Students Back to School

Magnolia Science Academy in Santa Ana hosted a back to school event on Friday to prepare students and parents for the school year. Chairman Andrew Do's office helped distribute school supplies and talk to community members about educational resources in Orange County.

The Orange County Department of Education provided backpacks to giveaway to students with school supplies such as pencils, notebooks and planners to name a few. Parents also received orientation classes from Magnolia Science Academy staff on how best to support their children's academic success. For more information on Magnolia Science Academy and how you can be ready for back to school, visit their website here.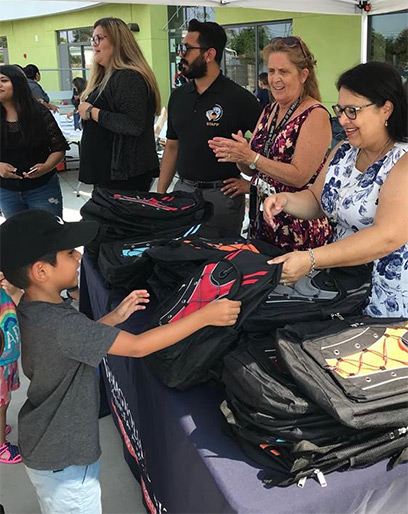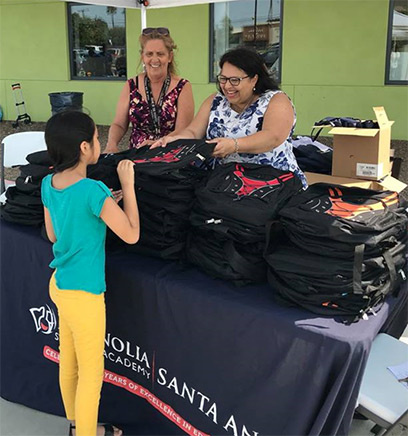 Supervisor Do Appoints Dr. Thuy Vo Dang to John Wayne Airport Arts Commission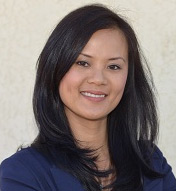 Today, the Orange County Board of Supervisors approved Supervisor Do's appointment of Thuy Vo Dang, Ph.D. to represent the First District on the John Wayne Airport Arts Commission.

Dr. Dang is currently Curator of the University of California Irvine (UCI) Libraries of Southeast Asian Archive. She brings extensive experience to the position having served in various roles at UCI including Research Librarian for Asian America Studies, Project Director for Viet Stories, Lecturer and more. Dr. Dang's leadership roles in organizations such as Arts Orange County, the Vietnamese American Arts & Letters Association and others make her an excellent addition to the John Wayne Airport Arts Commission.

The arts commission is tasked with making recommendations to the Airport Director and the Board of Supervisors regarding the development and administration of the Airport Arts Program. Dr. Dang will be a valuable addition to the Arts Commission, making sure voices from central Orange County communities are represented in the artwork displayed at John Wayne Airport for millions of travelers from around the world to enjoy.

OC Children's Therapeutic Arts Center Summer Camp for Special Needs Youth

The Orange County Children's Therapeutic Arts Center (OCCTAC) held a closing ceremony for its very first summer camp for special needs youth and their siblings on Friday, celebrating the success and accomplishments of the campers. 

The program gave kids a chance to experience the fun of a summer camp while learning valuable life skills through therapeutic arts. Activities included arts & crafts, music & movement, outdoor picnics, S.T.E.M. activities and much more. Special needs youth also had the option to be accompanied by their siblings during the program, helping reinforce strong family bonds through shared experiences.

Supervisor Do's office recognized the campers with certificates for their outstanding effort and accomplishments during the camp. Kids also received backpacks and school supplies, helping them prepare to go back to school this month.

For more information about OCCTAC and other valuable programs they provide for the community, visit their website here.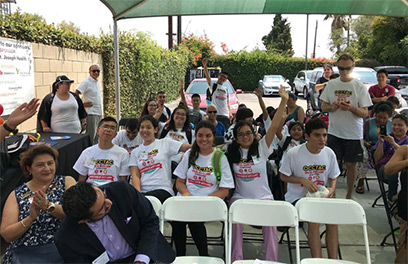 DISTRICT

STAFF
Chris Wangsaporn
Chief of Staff

Veronica Carpenter
Deputy Chief of Staff

Tara Campbell
Communications Director

Ofelia Velarde-Garcia
Policy Advisor

Chris Gaarder
Policy Advisor

Manning Pham
Administrative Assistant

Joyce Rivero
Executive Secretary

Matt Haines
Communications Specialist



Stay Updated!