January 23, 2018
Volume 3

Issue 4

News and Updates

Chairman Do Delivers State of the County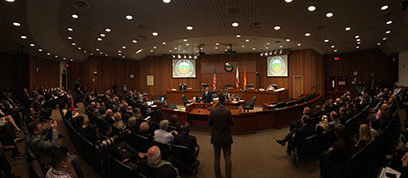 Chairman Andrew Do delivered his State of the County Address this morning to a packed house at the Orange County Hall of Administration.

Chairman Do touched on the issues of homelessness, mental health, the economy, public safety and housing. He mentioned that these policy challenges are not unique to Orange County and transcend across federal, state, county and city lines. He emphasized that we must all work together to solve our County's toughest problems. He is confident that working together we can set an example for others to follow and strongly believes that Orange County can and should be a national model.

"Orange County is raising the bar. It's a new day, change is in the air, and the change is palpable," said Chairman Andrew Do. "This Board has continuously shown that we are on the right track to create a better community for everyone. I hope you will all hop on this train and together we will move ahead and create a brighter future for our children and the people of Orange County."

The full State of the County speech will be available in video format shortly and will be shared on Chairman Do's social media. You can follow him on Facebook, Twitter or Instagram.

Actions Taken Today to Help the Homeless

Today, the Orange County Board of Supervisors took several actions to help the homeless:

Approve Grant Award – Health Care Agency – No Place Like Home Technical Assistance Grant – $150,000
Approve Grant Award- Health Care Agency - Housing Opportunities for Persons with AIDS (HOPWA) Program Agreement - $919,322
Agreement for Housing Navigator Services - Total of $1,587,192
Approve Amendment to the Master Agreement for Recuperative Care Services, increasing the amount by $738,430 for a total amount of $4,886,500 for the period July 1, 2017, through December 31, 2020

The total amount approved at today's meeting for services dedicated to helping homeless individuals is $3,394,944. Additionally, Chairman Do directed the Orange County Community Resources to return to the Board of Supervisors for additional housing navigators for all homeless individuals.

This comes on the heels of last Board meeting where Chairman Andrew Do and Vice Chairman Shawn Nelson directed the Orange County Health Care Agency to use $15 million of available unspent Mental Health Services Act (MHSA) funds for mental health housing projects. This funding is aimed at increasing the number of mental health housing units available in Orange County to house chronically homeless individuals with severe mental illnesses.

Santa Ana Speech & Debate Tournament

Chairman Andrew Do kicked off the Santa Ana Unified School District Speech & Debate Middle School Tournament where over 440 students participated. Speech & Debate helps develop communication, critical thinking and public speaking skills in our students that will help them succeed in school and in their careers.

SAUSD's Speech and Debate program is run by Salvador Tinajero. Under Sal's leadership this program has grown to serve 600 students and in 2017, sent a delegation to the National Speech and Debate competition, where five students placed nationally. Sal was recently recognized by the National Speech and Debate Association as the State Educator of the Year.

Thank you to Salvador Tinajero, Santa Ana Kiwanis Club President Elizabeth Garcia-Rivas, Alfredo Amezcua, SAUSD Superintendent Dr. Stefanie P. Phillips, Alfonso Alvarez, Kiwanis Club President Elect Luis Mier, principals, teachers, coaches and parents who have made this event possible and provided this incredible opportunity to our youth.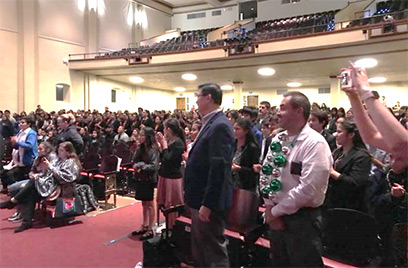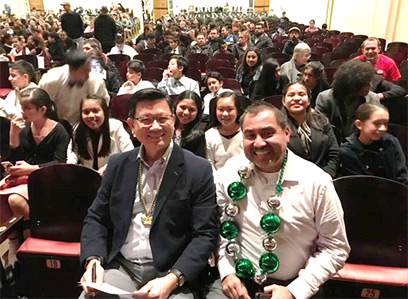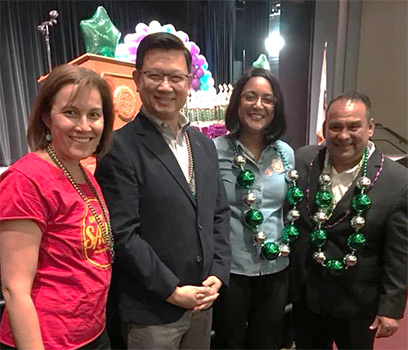 Chairman Do Appoints Tish Leon to Senior Citizens Advisory Council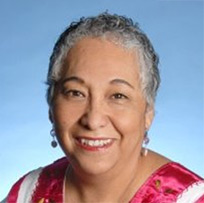 The Orange County Board of Supervisors approved Chairman Do's appointment of Tish Leon to serve on the Senior Citizens Advisory Council.

A long-time Santa Ana resident, Leon has been involved with the Veterans Legal Institute, the Downtown Neighborhood Association, and the Orange County National Organization for Women. She has also worked with Santa Ana Building Healthy Communities, a long-term neighborhood improvement campaign spearheaded by the California Endowment; Chican@s Unidos, a grass-roots group that aims to build strong communities through civic engagement; and the Santa Ana Collaborative for Responsible Development.

In 2014, Leon was recognized by the Orange County Register as one of the 100 Most Influential People.

We are looking forward to Tish representing the people of the First District and all of Orange County on the Senior Citizens Advisory Council.



DISTRICT

STAFF
Chris Wangsaporn
Chief of Staff

Veronica Carpenter
Deputy Chief of Staff

Tara Campbell
Communications Director

Ofelia Velarde-Garcia
Policy Advisor

Chris Gaarder
Policy Advisor

Manning Pham
Administrative Assistant

Joyce Rivero
Executive Secretary

Matt Haines
Field Representative



Stay Updated!