February 27, 2018
Volume 3

Issue 9

News and Updates

700 Homeless Individuals along Santa Ana Riverbed are Motel-Sheltered

As of Monday, February 26, 2018, the homeless individuals encampment on the Santa Ana Riverbed Trail have officially been cleared. This announcement comes after the County has ensured temporary shelter in the form of motel vouchers, shelter beds, and alternative housing placement for all individuals who were previously encamped along the riverbed.

Approximately 700 individuals have been assisted with temporary shelter and access to services by the County and its partners. Those who had been encamped along the riverbed were also linked to recuperative care facilities, treatment centers, and wraparound services offered through the County such as mental health and medical care. The Orange County Health Care Agency's staff worked tirelessly around the clock to ensure that every individual received comprehensive case management services and their placement was made based on their unique situations.

"I'm extremely proud of the great work done by County staff who worked so diligently to make sure that the County delivers on its promise and homeless individuals at the riverbed were linked to comprehensive shelter options and services, and treated with respect and dignity," said Chairman Andrew Do, First District Supervisor. "This is a momentous occasion for the County of Orange and will undoubtedly shape how we address issues of homelessness moving forward."

The County of Orange is committed to addressing homelessness and will continue to make constant and consistent progress on the issue with the help of our community and non-profit partners.

Homelessness: Orange County buys property for $26 million mental health facility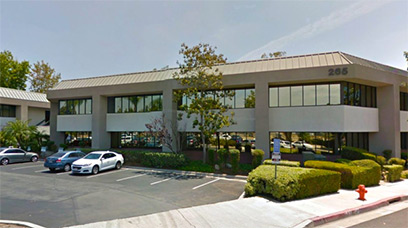 Today, the Board of Supervisors voted to authorize the purchase of an office building located at 265 S. Anita Drive, Orange, which will be renovated to serve as the first County-owned mental health facility.

As part of its long-term homeless response, the County of Orange is building a $26 million mental health facility that will provide emergency mental health crisis stabilization, drug abuse treatment, and long-term residential psychiatric care.

"Homelessness is inextricably linked to mental health and substance abuse problems," said Chairman Andrew Do. "This facility is a critical component of our long-term system of care -- to address the root causes of homelessness."

Mental health experts, homeless advocates and non-profit leaders will join county officials at a Wednesday morning press conference to lay out the County's plan for long term services. The facility could open within 24 months. By renovating an existing building, the county expects to save $9 million and open 12 months sooner than a ground-up project.

The press conference will be at 8:30am at the Hall of Administration and feature Chairman Andrew Do, Orange County Director of Care Coordination Susan Price, Mind OC Board Member Dan Young, and Director of Operations at Hoag Hospital and Chair of the Orange County Mental Health Board Michaell Silva Rose.

Chairman Do Hosts Mental Health Provider Forum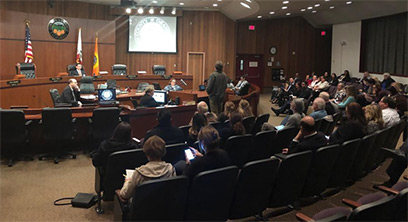 On Friday, Chairman Andrew Do hosted a Provider Forum at the Hall of Administration in Santa Ana to hear from a diverse group of stakeholders regarding mental health programs in Orange County.

Over 60 providers attended the forum and gave feedback based on their interactions with and insights on mental health services across the County. Currently, the County of Orange offers over 200 mental health programs to qualifying individuals. Most of the discussion focused on gaps in services, suicide rates, ethnic community engagement and meeting the needs of our community.

It is important to hear directly from all stakeholders, from physicians to hospitals to nonprofits, on what is working and what can be improved in how the County is addressing mental health.

VIET STORIES: Recollections & Regenerations

Chairman Andrew Do recognized the incredible stories of Vietnamese Americans and our shared history at the Opening Ceremony for VIET STORIES: Recollections & Regenerations Exhibition at the Richard Nixon Presidential Library & Museum in Yorba Linda on Saturday.

"This program is more than just the Vietnamese Stories. It is an American Story," said Chairman Andrew Do. "The Vietnamese-American experience includes personal struggle, but it also highlights the stories of people who took strangers into their homes, their churches and their communities and how together, we became one people."

The exhibition features the history of refugees and immigrants from Vietnam through historical photographs, documents, artifacts, oral history interviews, and original artwork by prominent Vietnamese American artists. You can find more information about the VIET STORIES: Recollections & Regenerations Exhibition at the Richard Nixon Library website here.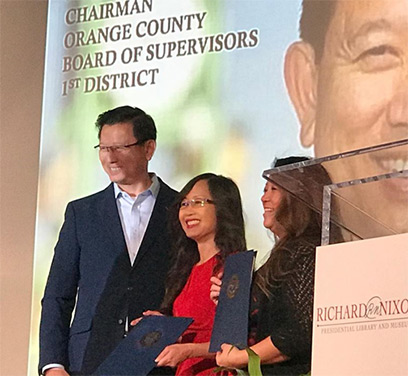 Grand Opening of Mitchell Child Development Center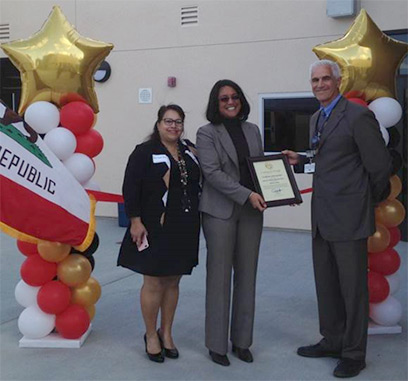 The Santa Ana Unified School District's (SAUSD) hosted its grand opening of the new Mitchell Child Development Center (CDC) this week. Chairman Andrew Do's office recognized SAUSD Superintendent Dr. Stefanie Philips, Principal Mark Bello, and other SAUSD board members for the occasion.

Mitchell CDC serves approximately 400 to 500 children age's birth to five years of age. The new facility provides a wide variety of programs including 11 special education preschool programs, a Full Inclusion Head Start program and Early Start Program as well as Head Start and State Preschool programs.

If you would like more information on the Mitchell CDC you can visit their website here.



DISTRICT

STAFF
Chris Wangsaporn
Chief of Staff

Veronica Carpenter
Deputy Chief of Staff

Tara Campbell
Communications Director

Ofelia Velarde-Garcia
Policy Advisor

Chris Gaarder
Policy Advisor

Manning Pham
Administrative Assistant

Joyce Rivero
Executive Secretary

Matt Haines
Communications Specialist



Stay Updated!