Board of Supervisors

Welcome to 2nd District Updates!

In an effort to help move Orange County forward and improve the quality of life for all, I have been actively engaging in critical dialogue and supporting local efforts to help our business community.

I recently attended and helped sponsor the Orange County Asian Business Expo that promotes interaction and partnership between the Asian and American markets. My office has also been very supportive of local STEM programs being instituted in the district. In addition to these local efforts I have also consulted with some of the foremost authorities in urban development.

I am very familiar with the hardship that Orange County citizens face with high housing costs. Many who grew up here are no longer able to afford the cost of living and those who own single family homes are holding on to their property in fear of not being able to return due to the sky high prices.

Please know your concerns are being heard and I am working diligently to try and help move Orange County forward and to open doors for its residents, not close them.

Sincerely,
Michelle Steel

In the Community

September 9, 2016 Orange County Asian Business Expo

I attended the 6th Annual Orange County Asian Business EXPO in Garden Grove on September 9th.

The Asian Business Expo is an exposition hosted by an assortment of organizations to promote economic growth and interaction between many emerging Asian American markets within the United States. This act of goodwill between communities is to better the Asian business sectors by working together with each other and the Government. Hosted once a year, the expos offer a variety of seminars and networking opportunities to learn about emerging technology and to gain knowledge of new practices to gain an edge in the business market.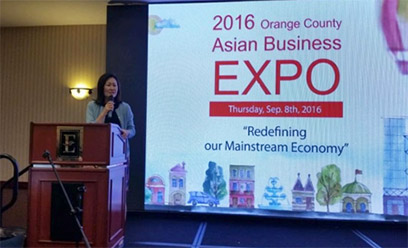 August 30, 2016 Black Chamber of Commerce Annual Banquet

The Black Chamber of Commerce of Orange County held its Annual Banquet at the Disneyland Hotel in honor of the 150th Anniversary of the Buffalo Soldiers.

My office presented resolutions signed by all five Supervisors to the four special award recipients.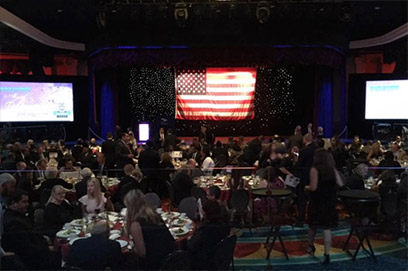 August 24, 2016 Annual Crime Prevention Luncheon

The Exchange Club of Corona del Mar and my office honored six outstanding Deputies and Department personnel at their annual Crime Prevention Luncheon held at Bahia Corinthian Yacht Club. I agree with Sheriff Hutchens that she has the highest caliber men and women protecting and serving Orange County.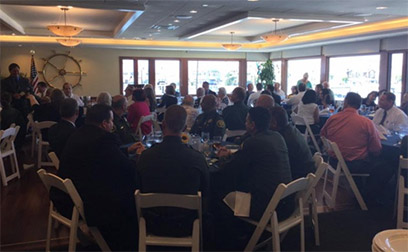 August 22, 2016 Tee it Up for the Troops

As a staunch supporter of our Veterans I was proud to have my office be a part of the opening ceremony for the 5th Annual SeaCliff Tee It Up for the Troops Golf Fundraiser at SeaCliff Country Club in Huntington Beach.

This awesome local group raises hundreds of thousands of dollars that directly support Veterans Service Organizations which serve those who have served our great country.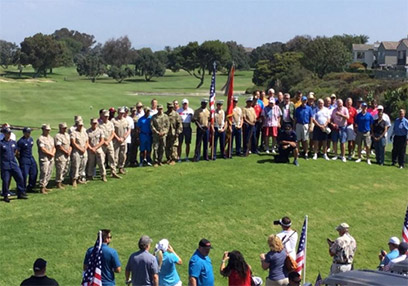 August 20, 2016 Super Senior Saturday

My office supported Super Senior Saturday 2016 "Aging With Attitude" at the Buena Park Senior Activity Center. There were over 80 exhibitor tables and lots of enthusiastic attendees who took advantage of the free information, services and product samples available.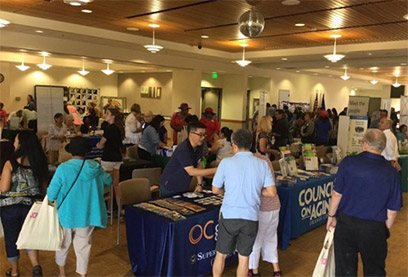 August 20, 2016 5th Annual Barefoot Ball Gala

The Bolsa Chica Conservancy held its 5th Annual Barefoot Ball Gala at the beautiful Pasea Hotel & Spa on PCH in Huntington Beach. It was the first major event and fundraiser to be held at the new hotel.

I'm grateful for the kind words from the podium regarding my efforts in helping the conservancy work toward its' dream of a new, state of the art interpretive center. Once again Grace Adams and her staff put together an awesome event!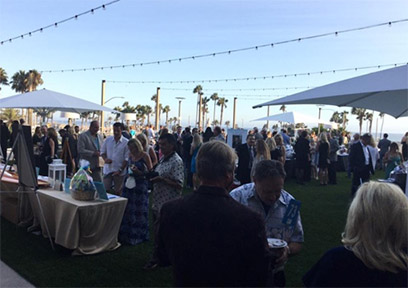 July 29, 2016 Orange County Animal Shelter Groundbreaking

The official groundbreaking for the new Orange County Animal Shelter in Tustin took place on July 29th. I hope this shelter will be a step forward in helping our furry friends.

We look forward to the benefits this state of the art facility will bring to the county and the animals it will serve.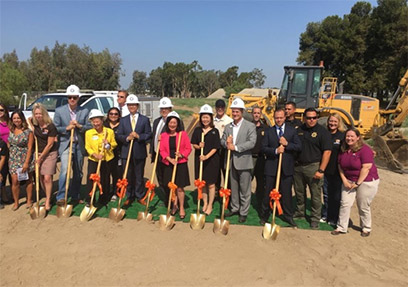 Announcements

OC Alert


AlertOC is a mass notification system designed to keep Orange County residents and businesses informed of emergencies and certain community events. By registering with AlertOC, time-sensitive voice messages from the County or City in which you live or work may be sent to your home, cell or business phone. Text messages may also be sent to cell phones, e-mail accounts and hearing impaired receiving devices.

For more information or to learn if your city is a participating member visit http://bos.ocgov.com/alertoc/alertoc.asp

OC Animal Care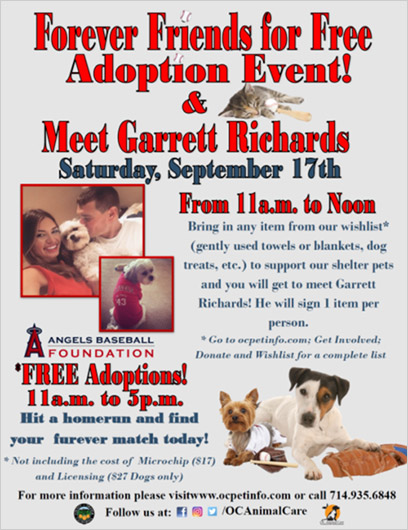 Click on the image above to view a PDF version.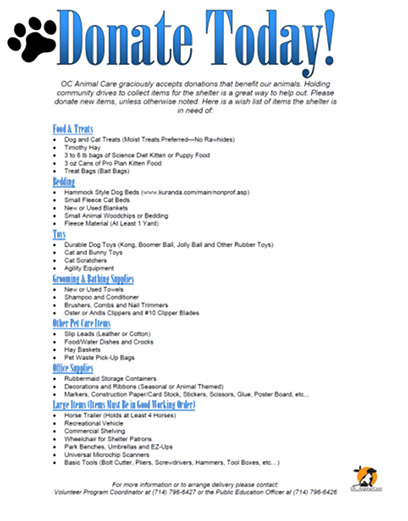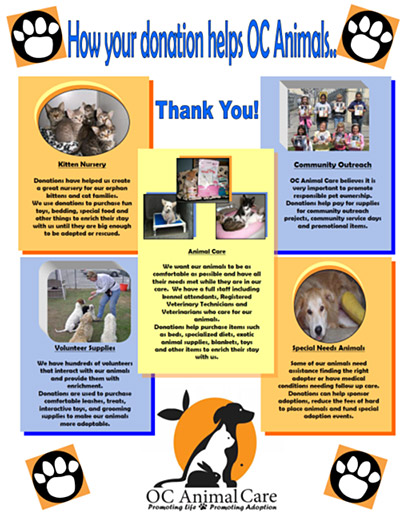 OC Waste & Recycling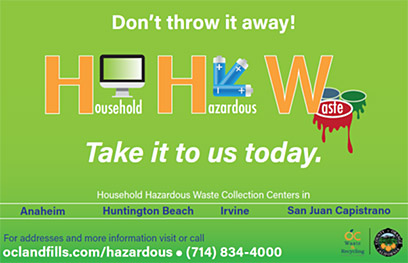 OC Waste & Recycling Wants You to Know About Hazardous Household Waste

Knowing about proper disposal of household hazardous waste is important, both for the potential effects on our environment and the health and safety of your family. Examples of household hazardous materials that we no longer need include everyday products for our homes, yards and autos, such as drain cleaners, oil paint, motor oil, antifreeze, fuel, poisons, pesticides, herbicides and rodenticides and some types of cleaning chemicals. Also, items such as batteries, fluorescent lamps, lamp ballasts, smoke detectors and consumer electronics, including televisions, computers and cell phones are classified as hazardous household waste.

Today there are multiple avenues for proper disposal of household hazardous waste. Through our OC Waste & Recycling department, the County provides four free Household Hazardous Waste Collection Centers. In the Second District, the closest location is in Huntington Beach at 17121 Nichols Street, Gate 6. When you visit, be sure to ask for a free battery bucket! If the County center is not convenient, many retailers now take back such items as paint, batteries, fluorescent tubes, halogen bulbs, cell phones and more.

Whether you use an OC Waste & Recycling facility or a retailer, I encourage you to become knowledgeable about hazardous household waste and do your part to keep it out of the landfills through proper disposal. Please call OC Waste & Recycling at 714-834-4000 for more information or if you have questions.

Orange County Public Libraries


Take part in in the many events and activities offered by our Orange County Public Libraries! Besides the multiple story times for different ages, local branches also offer workshops, academic help, and adult activities.

A few upcoming events and workshops for the month of September:

Wednesday, September 21st
Los Alamitos- Rossmoor Public Library: "Parent's in Highschooland" 5:00-7:00pm
Cypress Public Library: Read to the Storytime Dogs! 6:00-7:00pm

Wednesday, September 24th
Cypress Public Library: Coding Cadets: Programming and Web Design for Teens 9:00-10:00am
Costa Mesa Donald Dungan Library: OC Writers Guild Prompt Group 10:30am-12:00pm
Fountain Valley Public Library: Game Time "Let's Lego" 1:00-4:45pm

Thursday, September 26th
La Palma Public Library: Teen Films and Video 3:00-5:00pm
Cypress Public Library: Homework Help (Mondays and Wednesdays) 3:30-5:00pm
Stanton Public Library: Crazy 8s Math Club 4:00-5:00pm
Cypress Public Library: Tech 1-on-1 Mondays 5:30-6:00pm & 6:00-6:30pm

Monday, September 28th
Stanton Public Library: Homework Help 4:00-6:00pm
Costa Mesa Donald Dungan Library: Teen Time 4:00-5:00pm
Seal Beach Mary Wilson Library: STEAM activities 4:00-5:30pm
Cypress Public Library: "Rookie Readers" 5:30-6:30pm