January 17, 2013
Volume 1

Issue 1

Todd Spitzer gets to work as Supervisor,
picks staff

(Santa Ana, CA) - Todd Spitzer, elected to serve as the next Orange County Supervisor from the Third District, was sworn in on January 7 and immediately began focusing on critical issues such as ending homelessness in Orange County and addressing problems with Irvine's Great Park. Click here for a link to the Orange County Register's story on Spitzer's swearing-in. Click here to read Supervisor Spitzer's remarks.

Spitzer also announced his team, chosen to assist him in improving Orange County's economy, ensuring public safety and bringing additional reforms to the county's pension system.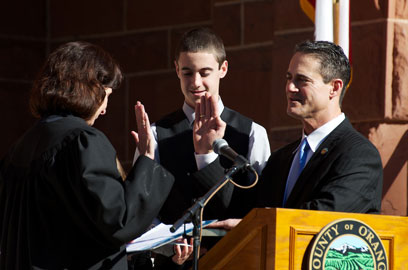 Spitzer sworn in by his wife, Judge Jamie Spitzer, joined by son, Justin
and daughter, Lauren (not pictured)

Spitzer named Mike Johnson, a former aide to Supervisor Bill Campbell, as his chief of staff. In addition, Spitzer selected a diverse group of individuals with strong backgrounds in public policy to round out his staff.

Mike Johnson, Chief of Staff (Public Works and Land Use) - Mike Johnson is an experienced Policy Advisor having spent more than six years as a staff member for Supervisor Bill Campbell. Johnson developed critical expertise in public safety as well as in environmental issues surrounding conservation and land management. Johnson also led Spitzer's successful campaign for supervisor earlier this year, managing a team of professional consultants and grassroots volunteers. In total, Johnson has a decade of experience working with local, state and federal elected officials, both on and off the campaign. Johnson holds a bachelor's degree in Political Science from California State University, Long Beach and is pursuing a master's in Environmental Studies at California State University, Fullerton. He is LEED accredited and is a graduate of the Orange County Leadership Academy.

Justin Glover, Communications Director (Communications and Economic Development, Community Resources) - Justin Glover brings more than ten years of experience in public affairs in both the public and private sectors to his role. Glover served as a top aide to Anaheim City Council Member Kris Murray, focusing on transportation issues and gang reduction. Glover also handled communications for Spitzer's recent campaign for supervisor. Previously, Glover spent five years in government/media relations for State Farm Insurance in Florida, serving as the spokesperson for the state's largest insurance company in the aftermath of eight back-to-back hurricanes in 2004 and 2005. He was also a communications aide to former state Chief Financial Officer Tom Gallagher, a candidate for Florida governor in 2006. Glover is a graduate of Florida State University in Tallahassee, Florida.

Martin Gardner, Policy Advisor (Scheduler, Community Services) - As an active community member, Martin Gardner has devoted significant time to local organizations, including Crime Survivors, Crime Stoppers, Holiday Hope and Hope School. He's also a former board member for the YMCA of Orange. Previously, Gardner served as District Representative for then-Assembly Member Todd Spitzer. Gardner also was a staffer for the Spitzer campaign for supervisor, coordinating volunteer activities and helping oversee Spitzer's schedule of events. Gardner also served on past campaigns for Spitzer, including his re-election efforts while serving in the California Assembly. In addition to his political involvement, Gardner's private sector accomplishments include being a small business owner, providing inventory to retail stores.

Martha Ochoa-Lopez, Policy Advisor (Transportation, Health Care, Social Services) - Ochoa-Lopez is experienced in policy and a veteran of local government. She has served as a district representative for Senator Lou Correa since 2002. Prior to that, she served as an executive assistant to Todd Spitzer during his first term as Orange County Supervisor. Through her community involvement and background, Ochoa-Lopez has gained expertise at forming meaningful relationships between government and community groups. For the past 15 years she has worked with government agencies throughout the county. She will use her experience to focus on health care, social service, and transportation issues.

Carrie O'Malley, Policy Advisor (Public Protection and Transportation) - O'Malley has a Harvard Law School education and more than a decade of public policy experience at the federal, state and local levels. She served as a staff member with California Attorney General's Office and as a researcher for the Committee on Governmental Affairs in the United States Senate, under U.S. Senator John Seymour. At the local level, she served as a field representative and legislative analyst for California Assembly Member Gary Miller (now in the U.S. Congress) and was a senior government relations representative at the Orange County Transportation Authority (OCTA). O'Malley is active in her community, previously holding leadership positions with the Junior League of Orange County. She also formed a support group for new mothers in 2002.

Chris Nguyen, Policy Advisor (County Budget and Internal Departments) – Chris Nguyen is a native of Orange County who grew up in the Third District. His first involvement in government was as a summer intern with Todd Spitzer in the State Assembly while a student at Stanford University. Upon graduation, Chris was accepted as a Senate Fellow in Sacramento. Nguyen gained first-hand knowledge of the California fiscal process though his service staffing Senator George Runner on the Appropriations Committee. Subsequently, he served in the office of Assemblyman Chris Norby, providing expertise in the areas of municipal budgeting, redevelopment, state bonds, school and education funding. In addition to his government service, he has served as a political consultant to various local elected officials. In addition to his bachelor's from Stanford, he also holds a masters degree in Public Administration from the University of Southern California.

A history of controversy in the Great Park, but a bright future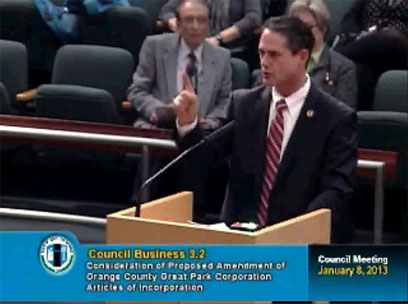 Supervisor Spitzer recently spoke before the Irvine City Council. Click here to view his remarks.

Ending homelessness in Orange County

(Santa Ana, CA) On January 15, members of the Orange County Board of Supervisors voted unanimously to purchase property for the purposes of creating a year-round shelter for the homeless in North County. The location of the property is at 301 S. State College Blvd., in Fullerton and adjacent to north Anaheim. This item is part of the county's board-approved ten-year plan to end homelessness and takes steps to create a year-round homeless shelter.

Supervisor Shawn Nelson led the project, which is based in the Fourth District. For more than a year, Supervisor Nelson and staff worked with Fullerton officials and community members to identify a site location and work through logistical concerns. Supervisor Spitzer praised Supervisor Nelson's leadership in bringing this important issue forward.

"This is such an important step forward for Orange County as we find ways to help our homeless get back on their feet, and find treatment solutions for those affected by mental illness or drug and alcohol addiction," said Supervisor Todd Spitzer in support of the purchase.

"But it's also critical to be aware that our action today is just a first step and that the people of Fullerton still have opportunities for public input at the city level through public hearings on this project," Spitzer also said.

Currently, two part time shelters are available under the county's seasonal Armory Emergency Shelter Program. Access to these shelters is limited to the winter season and to specific nighttime hours.

Spitzer also highlighted the upcoming survey of the county's homeless population and committed that he and his staff would participate in the event.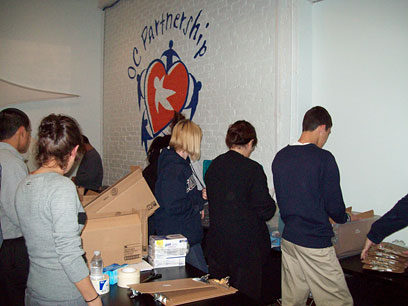 Click here to read more.

Openings for boards and commissions to be announced

(Santa Ana, CA) Next issue, openings for appointments to local boards and commissions from the Third District will be announced. Supervisor Spitzer has called for a transparent and open process for applications.

A list of boards and commissions with available positions will be provided.


Mike Johnson
Chief of Staff

Justin Glover
Communications Director

Martin Gardner
Policy Advisor

Martha Ochoa-Lopez
Policy Advisor

Carrie O'Malley
Policy Advisor

Chris Nguyen
Policy Advisor


District Map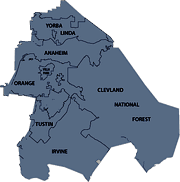 Anaheim, Irvine, Orange, Tustin, Villa Park, Yorba Linda

Stay Updated!