May 24, 2013
Volume 1

Issue 19

Orange County Board of Supervisors Unanimously Approve Legislative Proposal Permitting County to Recover Actual Cost of Extraordinary Search or Rescue

(Santa Ana, CA) - The Orange County Board of Supervisors unanimously approved a legislative proposal permitting the County to recover costs of extraordinary search or rescue from residents who, by reckless conduct, cause the need for the County's search or rescue services. Currently, California law does not allow a county to recover costs of a search or rescue in such situations.

The inspiration for this legislative piece was prompted in response to the exorbitant rescue cost of the two hikers that went missing during the Easter weekend. Upon rescue of the two hikers, police found drugs in their car.

"They didn't go out there to hike, they went out there to get high. And they got disoriented," Spitzer said. "Obviously everyone is very thankful that they were found alive. But at some point when you step back and analyze the situation, they brought peril to themselves and then to first responders and especially to an Orange County's deputy's sheriff."

The proposed legislation is modeled after former Government Code sections 26614.6 and 26614.7, which sunset on its natural course on January 1, 1999. Specifically, this legislative piece provides that the County may recover the actual cost of extraordinary search or rescue efforts from a resident who is 16 years of age or older and whose act in violation of any federal or state law or local ordinance, or any act or omission that shows wanton and reckless misconduct in disregard for their safety, was a contributing factor to the need for the County's search or rescue.

"Taxpayer funded searches and rescues are intended for accidents, not for 'on purposes' that are a result of negligence or criminal activity," Spitzer said. "Individuals who recklessly put themselves and others in danger should pay the cost for such rescues. Innocent taxpayers should not bear the burden of these exorbitant costs."

Assemblymember Doug Wagner has agreed to partner with the Orange County Board of Supervisors to carry this legislation to Sacramento.

The unanimous approval of this proposed legislation is an incredible milestone for the County as the County now hopes to lead the state in the adoption of this legislative piece.

Supervisor Spitzer Around the District

The 4th Annual Irvine Korean Festival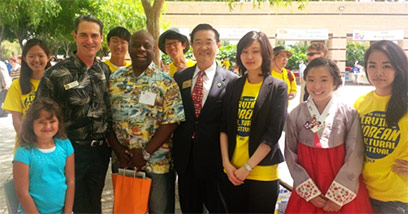 (Irvine, CA) - The City of Irvine held its 4th Annual Korean Festival on Saturday, May 18 at the Irvine Civic Center. The public was invited to enjoy and experience the richness of the Korean culture through song, dance, food, and art at this all-day celebration.

The Korean Festival was founded to commemorate the establishment of the Korean society in America, which began in 1903. Over a century later, the California State Legislators adopted H.R. 38 and the U.S. Congress declared that landmark day "Korean American Day." (H.R. 487, S.R. 283). On January 8, 2008, the City of Irvine followed suit and permanently recognized January 13th as "Korean American Day."

"I am honored to represent such a dynamic community group," Spitzer said. "The Korean people definitely stand as a model group with their concentrated focus on education, high family values, and strong sense of community."

Supervisor Spitzer was recognized at the opening ceremony and delivered a welcome address to the crowd. He even gave parts of his speech in Korean!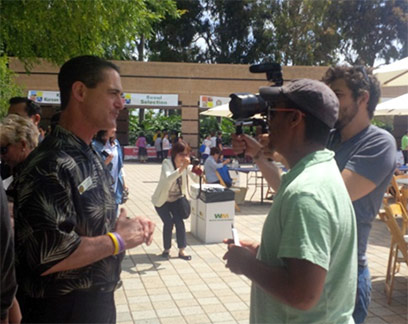 OC Parks Workshop # 2 At The Tustin North Hangar

(Tustin, CA) - OC Parks hosted Workshop # 2 at the former Marine Corps. Air Station in Tustin on May 22, 2013, inviting the public to engage in a discussion on the planning for the future regional park.

OC Parks Director Mark Denny presented planning ideas for the future park, including an expansive lawn area, a natural tree-lined meadow, preservation of historic buildings including the hangar, multiple pathways and trails, and nonexclusive use of the North Hangar.




"We are fortunate to have such an important landmark in our city. This former base site was instrumental to our country during WWII," Spitzer said. Now, let's do our best to work together to commemorate and to enjoy this place."

A third workshop to present the final park design to the OC Parks Commission will be scheduled for later this year.

The Board of Supervisors is expected to consider approval of the final General Development Plan later this year, as well as the property's official transfer to the County of Orange. The site is currently in the possession of the U.S. Navy.

More information about the project is available here.

You Are Invited!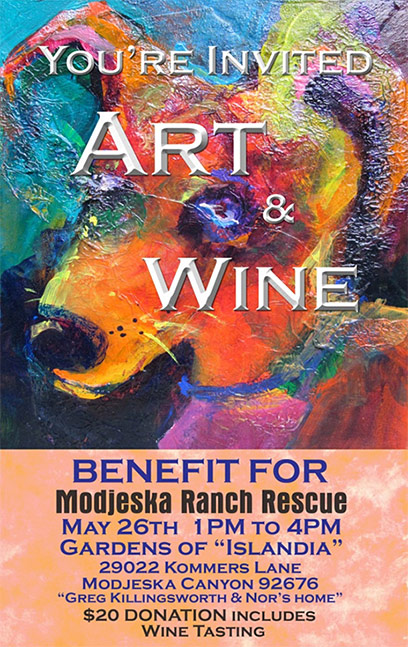 Pet of the Week

Pet ID: A1250095
Sex: M
Age: 2.5 Months
Color: BRN TABBY
Breed: DOMESTIC LH
Kennel: AVAIL14



Events Around The District

Irvine
Memorial Day Ceremony: The community is invited to honor our nation's fallen and pay special homage to local service members, both at home and abroad.

When: Monday, May 27, 2013
Time: 10 a.m. – 11:30 a.m.
Where: Colonel Bill Barber Marine Corps. Park @ 4 Civic Center Plaza, Irvine

Orange
Morning Storytime: A storytime for children ages 5 and under, this program features stories, fingerplays and songs.

When: Tuesday, May 28, 2013
Time: 10:30 a.m. – 11:00 a.m.
Where: Charles P. Taft Library @ 740 E. Taft Ave., Orange

Yorba Linda
Anime, Manga, & More!: Teens in 7th – 12th grade join other teens in a celebration of Japanese culture by watching Anime, enjoying Japanese snacks, and discussing your favorite manga.

When: Tuesday, May 28, 2013
Time: 5:30 p.m. – 8:00 p.m.
Where: Yorba Linda Public Library @ 18181 Imperial Hwy., Yorba Linda




DISTRICT

STAFF
Mike Johnson
Chief of Staff

Cecilia J. Hong
Communications Director

Martin Gardner
Policy Advisor

Martha Ochoa-Lopez
Policy Advisor

Carrie O'Malley
Policy Advisor

Chris Nguyen
Policy Advisor

Christine Richters
Executive Aide



District Map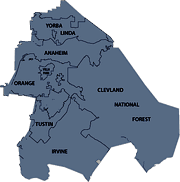 Anaheim, Irvine, Orange, Tustin, Villa Park, Yorba Linda, El Modena, North Tustin, Orange Park Acres, the Canyon Communities

Stay Updated!