June 20, 2013
Volume 1

Issue 23

Supervisor Spitzer Appointed as Alternate Member on CalOptima Board

The Orange County Grand Jury recommended that the Board of Directors of CalOptima include more than one County Supervisor. Supervisor Spitzer was appointed to serve as that alternate Board of Supervisors member on June 18. Supervisor Janet Nguyen currently serves as the Board of Supervisors member for CalOptima.

Before accepting the appointment, Supervisor Spitzer highlighted recommendations for strengthening the continuity and transparency of CalOptima affairs presented before the Board.

"We need a documented and written report from CalOptima on a monthly basis when items are presented before us," Spitzer said. "We need to formalize a process."

CalOptima is a county organized health system that is funded by state and federal government, operated independently by appointment of a Board of Directors.

CalOptima is proud to be considered a national model for county health care (Grand Jury Report).

Supervisor Spitzer Welcomes Bobby McDonald to the OC Veterans Advisory Council

Supervisor Spitzer appointed U.S. Navy and Vietnam Veteran Bobby McDonald as the new Chairman of the Orange County Veterans Advisory Council.

McDonald is active in the community as president of the Black Chamber of Commerce and as former chairman of the California State University of Fullerton Alumni Association. Most recently, McDonald helped deliver four-hundred (400) wheelchairs to wounded warriors at the Long Beach Military Hospital on Memorial Day with the OC Knights of Columbus.



"I'm confident that Bobby will do a fantastic job in fulfilling his role as chairman for this important group," Spitzer said. "I'm happy to have him aboard!"

Congratulations and best wishes, Mr. McDonald!

For more information on what services, resources, and programs are available to veterans, military families and dependents, please click here.

Understanding LAFCO's Role in Unincorporated Woodgate Park

The Board of Supervisors adopted the resolution to approve the proposed levy for park maintenance services at Woodgate Park on Tuesday, June 18. In light of this adoption, Supervisor Spitzer called for the LAFCO review process in this area.

The purpose of LAFCO is to study the provision of services to the land in question. LAFCO does not necessarily direct issues on land use. In fact, there have been cities that have annexed land to preserve open spaces.

In this situation, the role of LAFCO is to assess what best services are available for park maintenance of this parcel with the aim of bringing this unincorporated parcel under Yorba Linda.

"I'd like to start the LAFCO process again so that residents can decide how to best manage this park and make it a part of the city's municipal services," Spitzer said.

The Anaheim/OC Job Fair Expo 2013 – "Success Starts With Opportunity, Opportunity Starts Here"

The 2013 Anaheim/OC Job Fair took place on Wednesday, June 19 at the Anaheim Convention Center. More than 200 employers actively seeking to fill 3,419 jobs were in attendance. The jobs available ranged from entry-level to upper-level management in companies from various industries.

A full program was offered for job seekers at the event with career skills workshops and resume reviews.

"I'm proud that a city in my district is hosting such an incredible event," Spitzer said. "I hope that everyone who attended this job fair walked away with an opportunity or a meaningful relationship with prospective employers."

In its fifth year since its inception, the Anaheim/OC Job Fair Expo has offered jobs, job assistance, and career development growth to thousands of Southern California residents.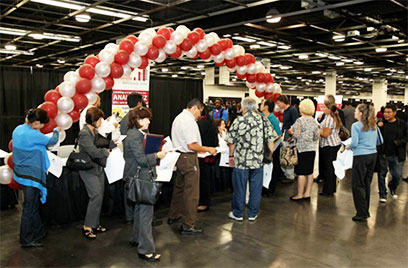 You Are Invited to Participate in Supervisor Spitzer's Facebook Contest!



Click Here to Enter!
Supervisor Spitzer is hosting a contest through his Facebook page and you're invited to participate! Here are the contest rules:

Visit Supervisor Spitzer's Facebook page now.
Send a Facebook message to Supervisor Spitzer with your answer to the following question: If you could create any County program, what would that program be?
LIKE Supervisor Spitzer's Facebook page after sending in your message response.
The 500th message will receive a special invitational for lunch with the Supervisor himself!
Visit Supervisor Spitzer's Facebook page during the term of the contest. We'll post some of the great ideas that we get.

The winner of the contest will be announced in the District Three newsletter and on Supervisor Spitzer's Facebook and Twitter page. We look forward to hearing from you and receiving your fun ideas! And, remember to LIKE the page!

A Summer Concert Series for the Entire Family

The OC Parks Presents The 2013 "Summer Concert Series"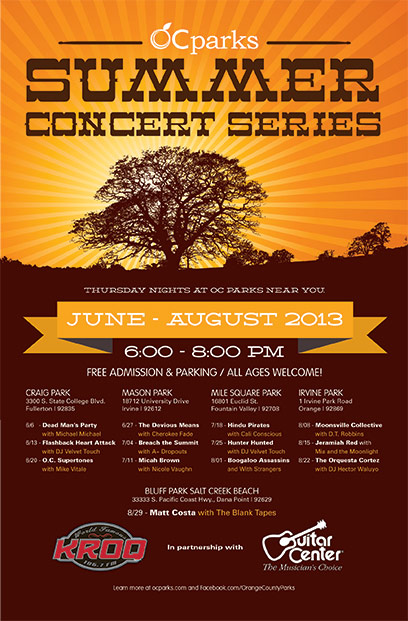 The OC Parks Presents the 2013 "Summer Concert Series." Join Supervisor Spitzer at this fun event – stay tuned for the dates where he will be in attendance!

Two of these concert series will be held right in the Third District. Here is the information on these two Third District-based events:

Mason Regional Park

DATE: Thursday, June 27
TIME: 6:00 p.m. – 8:00 p.m.
ARTIST: "The Devious Means with Cherokee Fade"

DATE: Thursday, July 4
TIME: 6:00 p.m. – 8:00 p.m.
ARTIST: "Breach the Summit with A+ Dropouts"

DATE: Thursday, July 11
TIME: 6:00 p.m. – 8:00 p.m.
ARTIST: Micah Brown with Nicole Vaughn

Irvine Regional Park

DATE: Thursday, August 8
TIME: 6:00 p.m. – 8:00 p.m.
ARTIST: Moonsville Collective with D.T. Robbins

DATE: Thursday, August 22
TIME: 6:00 p.m. – 8:00 p.m.
ARTIST: The Orquesta Cortez with DJ Hector Waluyo

For more information on these concert series, click here.

The City of Orange Presents "Concerts in the Park"

The City of Orange will host "Concerts in the Park," a series of free musical entertainment for the entire family. Here are the details:
WHEN: Wednesdays, July 10 – August 28
TIME: 7:00 p.m. – 8:30 p.m.
WHERE: Hart Park Band Shell @ 701 S. Glasell, Orange

For more information on this event and to view the full line up, click here.


Pet of the Week

Pet ID: A1254001
Sex: F
Age: 1 Year
Color: TORBIE
Breed: DOMESTIC SH
Kennel: AVAIL28



Events Around The District

Anaheim
Anaheim Health Fair: The City of Anaheim, GBS Linens Inc., and the Anekant Community Center invite you to a free health fair where attendees will have the opportunity to receive services like vital signs and screenings, EKGs, eye exams, and a cholesterol check. For more information, please visit this site.
WHEN: Sunday, June 30, 2013
TIME: 8:00 a.m. – 2:00 p.m.
WHERE: Magnolia High School @ 2450 West Ball Road, Anaheim
COST: Free event

Irvine
Great Park in Motion Series: Individuals of all fitness levels are invited to participate in a range of fun exercise activities like walking, cross training, and yoga.
WHEN: Saturday, June 29, 2013
TIME: 7:00 a.m. – 10:00 a.m.
WHERE: Orange County Great Park (Terrace Lawn)
COST: Free admission and parking

Orange
Insights on "In Service to the Mouse:" Come meet Disney Legend, Jack Lindquist, author of "In Service to the Mouse." Lindquist was a Disney employee from 1955 to 1993. His book presents a look behind the scenes on Disney's history from the very beginning. Come hear exciting stories about Lindquist's time at Disneyland and pick up a free copy of his book, while supplies last!
WHEN: Saturday, June 22, 2013
TIME: 2:00 p.m. – 3:00 p.m.
WHERE: Orange Public Library and History Center @ 407 E. Chapman Ave. Orange, CA
COST: Free event

Tustin
Radio Disney Celebrity Appearance at the Tustin District: Skai Jackson and Peyton List from the Disney Channel's series "Jessie" will be at the District stage to meet fans.
WHEN: Sunday, June 23, 2013
TIME: 10:00 a.m. – 12:00 p.m.
WHERE: The District at Tustin Legacy @ 2437 Park Avenue, Tustin
COST: Free event

Villa Park
Friends of Villa Park Library Presents "Race Day!": Families are invited to run and/or walk the 5K or 10K. It will be a great time to get out and enjoy the sun! For more information, please visit the Race Day website.
WHEN: Saturday, June 22, 2013
TIME: 6:00 a.m. – 12:00 p.m.
WHERE: Villa Park High School @ 18042 Taft Avenue, Villa Park
COST: $35.00 to participate in the run/walk

Yorba Linda
Clay and Play for Tweens at The Library: Fourth through sixth grade students are invited to create and play with clay.
WHEN: Monday, June 24, 2013
TIME: 3:00 p.m. – 4:30 p.m.
WHERE: Yorba Linda Public Library @ 18181 Imperial Hwy., Yorba Linda
COST: Free event

Modjeska Canyon
Meet The Author & Book Signing: Julie Sarkissian, author of "Dear Lucy," will be at the Silverado Library to meet and greet readers.
WHEN: Tuesday, June 25, 2013
TIME: 7:00 p.m. – 9:30 p.m.
WHERE: Silverado Library @ 28192 Silverado Canyon Rd. Silverado
COST: Free event




DISTRICT

STAFF
Martha Ochoa
Chief of Staff

Cecilia J. Hong
Communications Director

Mike Johnson
Policy Advisor

Martin Gardner
Policy Advisor

Carrie O'Malley
Policy Advisor

Chris Nguyen
Policy Advisor

Christine Richters
Executive Aide



District Map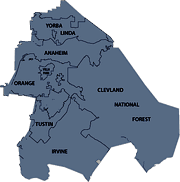 Anaheim, Irvine, Orange, Tustin, Villa Park, Yorba Linda, El Modena, North Tustin, Orange Park Acres, the Canyon Communities

Stay Updated!