July 11, 2013
Volume 1

Issue 26

Orange County Sheriff's Department Debuts Attorney Portal on OCSD Web Site at Supervisor Todd Spitzer's Urging

| | | |
| --- | --- | --- |
| July 5, 2013, marked the official debut of the Attorney Portal on the OCSD.org web site. This Attorney Portal marks a great stride in the ability for attorneys to access vital information regarding Orange County inmates right from their computers or hand held devices. Previously, this information was removed from the OCSD website in order to protect inmates with sensitive charges from becoming victims of assault by other inmates. | | |

A few months ago, Supervisor Todd Spitzer brought to the attention of the Orange County Sheriff's Department (OCSD) the need for such an Attorney Portal directly on their web site through the "Who's In Jail" section. He noted that on the OCSD.org web site, bail bond providers have long had the ability to register and then log in with a password in order to obtain immediate inmate information. "This information is also pertinent for attorneys to be able to access when working on a case or representing a victim of a crime," Supervisor Spitzer noted.

After meetings with OCSD representatives, Supervisor Spitzer was able to discuss with them his idea for such an Attorney Portal on the OCSD web site. Sheriff Hutchens is pleased to open this portal to all attorneys admitted to the California State Bar. To register, attorneys will be asked to input basic information, including their CA Bar Number. Once the Sheriff's Department is able to verify all information, the registering attorney will receive an email with a password and log-in information.

The Sheriff's Department is currently working with the California State Bar so that this registration/access process will soon be seamless. In a couple of months, the State Bar will be able to interface directly with the Sheriff's Department Information Technology (IT) Department so that the verification of an attorney's Bar Number is immediate, and immediate registration and access may be given to the Attorney Portal. In the meantime, the Sheriff's Department will continue to verify registering attorneys' Bar Numbers and will be able to grant access to inmate information usually within an anticipated 24 hours.

"The ability for attorneys to now access needed inmate information immediately is crucial and will provide a much needed service to attorneys moving forward," Supervisor Spitzer said. The OCSD web site may be accessed at www.ocsd.org.

County Departments Move Forward on Business Continuity Plans at Supervisor Todd Spitzer's Impetus

| | | |
| --- | --- | --- |
| At the May 21, 2013, meeting of the Board of Supervisors, the Internal Audit Department reported on one department's progress with its business continuity plan. (Business continuity plans show the ways in which a department will be able to continue operating after a disaster.) | | |

"Incomplete business continuity plans place this County at-risk of not being able to function after a catastrophe. Earthquakes, fires, floods, riots, hackers, and all sorts of other calamities are very real possibilities," Supervisor Todd Spitzer said. "Our agencies and departments must prepare their business continuity plans to keep this County functioning for our 3,000,000 residents."

Supervisor Spitzer asked for the Internal Audit Department to report on the status of the business continuity plans for the County's 23 departments and agencies. The May 21 report showed the plans just over half-completed. At Supervisor Spitzer's impetus, the County Executive Office then set out a timeline with key milestones to ensure County agencies and departments complete their business continuity plans by August 26.

As of July 1, the Assessor, the Internal Audit Department, and John Wayne Airport had their business continuity plans fully completed. Child Support Services, the Clerk of the Board, the Clerk-Recorder, County Counsel, the County Executive Office, the Health Care Agency, OC Public Works, and the Treasurer-Tax Collector were all more than 90% complete. On average, County agencies and departments had more than 70% of their plans completed.

"It is critical that these plans be completed, and I applaud the agencies and departments that have nearly completed their plans," Supervisor Spitzer said. "I am pleased that other agencies have made significant progress, and much work continues to be done in order to bring the entire County to completion."

The aftermath of the events of 9/11 and Hurricane Katrina demonstrated the importance of being able to resume internal business operations while other county services recover. Backup computer sites when primary sites are not operational, business recovery centers for displaced county employees, and working locations are just some of the necessary factors to ensure business continuity when disaster strikes.

Family-Friendly Activities and Trails at Wilderness Celebration

(Portions Courtesy of OC Parks)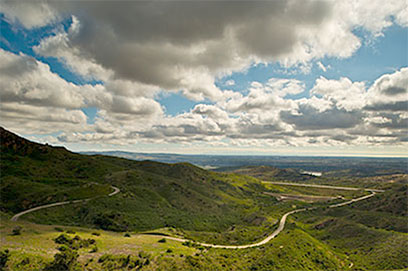 Families can discover Orange County's only National Natural Landmark together during the Third Annual OC Parks Wilderness Celebration in Black Star Canyon. The event takes place Saturday, July 13, from 8 a.m. to 1 p.m., and will introduce children and adults alike to the wide open spaces right here in Orange County with all kinds of family activities.

"Orange County is known for its open space throught California and the United States, and this will be a wonderful event for our families to learn about these areas," Supervisor Todd Spitzer said. "The Irvine Ranch Open Space is an incredible resource owned by the people of Orange County, and I encourage my fellow County residents to enjoy this natural landmark."

From meeting local live animals to games and activities that are all about the outdoors or taking an easy walk along the majestic Red Rocks, families can learn about nature while having fun. The Wilderness Celebration is geared toward connecting people to this local natural resource, and even those who have never hiked in wilderness before can participate with the help of OC Parks staff and Irvine Ranch Conservancy docents.

At the main event site in the Black Star Staging Area, a community partner fair will feature an all-terrain firefighting rig and Ready, Set, Go! display from Orange County Fire Authority, plus free event souvenirs and giveaways.

In the Baker Staging Area, children can learn about this unique wildland area through crafts and games provided by OC Parks, and meet real canyon critters. Special games will teach all about tracking animals by watching the trails for scat (animal poop), as well as how to tell which birds are flying overhead by listening to their calls. Families can also participate in a scavenger hunt to learn more about canyon critters. Also near the Baker Staging Area, a short nature walk will take children and their parents out to spot more flora and fauna.

The annual event commemorates the gift of 20,000 acres of open space to the County of Orange, and the land is part of nearly 40,000 acres of the former Irvine Ranch that have been designated as both a National and California Natural Landmark for its rare biological and geological features. The day will begin with trails opening at 8 a.m., and kids' activities kicking off at 9:30 a.m. Trails will be open to hikers and bikers until 1 p.m. Participants should note that for the safety of pets and preservation of local wildlife, dogs are not allowed in the Irvine Ranch Open Space at any time.

The Third Annual OC Parks Wilderness Celebration is free, and pre-registration is encouraged to save time on the day of the event – adults can register up to five people at once through the Irvine Ranch Natural Landmarks website. Information and registration is available at www.irlandmarks.org/activities.

County Names Michelle Aguirre as Budget Director

Probation Department Administrative and Fiscal Division Director Michelle Aguirre has been selected to become Orange County's Budget Director, effective Friday, July 26, 2013. As County Budget Director, Aguirre will work with County agencies and departments and the County Executive Office to manage OC's budget and financial planning processes under the direction of the Board of Supervisors.

"Michelle Aguirre brings a wealth of experience to the position and will serve Orange County well as our Budget Director, " Supervisor Todd Spitzer said. "Under her leadership, the County


documented, for the first time, the more than $10.9 million shortfall that resulted from the state-mandated prison realignment scheme under AB 109."

Aguirre has worked for the County of Orange for 24 years, including serving 13 years with the County Budget Office. She earned her Bachelor of Arts degree and her Master of Public Administration from California State University, Fullerton. Aguirre succeeds former County Budget Director Frank Kim, who was promoted to County Chief Financial Officer after the retirement of Bob Franz.

"I am excited to welcome Michelle back to the County Executive Office," CFO Frank Kim said. "I am confident in her ability to manage the County's budget throught the challenges we will face in the coming years."

Pet of the Week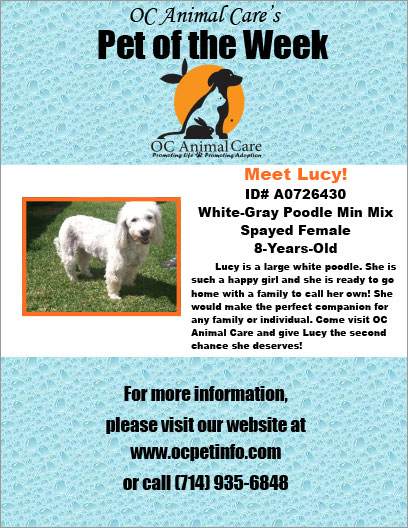 Click on the image above to view a PDF version.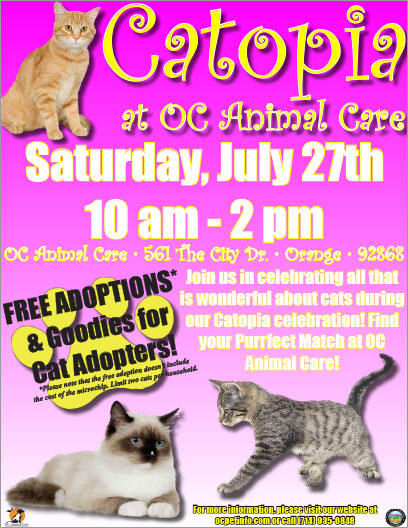 Click on the image above to view a PDF version.

Events Around The District

Anaheim
Teddy Bears' Picnic
Saturday, July 13, 11:00 AM
Canyon Hills Branch Library, 400 Scout Trail

Irvine
Children's Garden Workshop – Songbirds of Summer
Sunday, July 14, 11:00 AM – 1:00 PM
Orange County Great Park Food and Farm Lab

Orange
The Skinny on Weight Management
Saturday, July 13, 1:30 PM – 2:30 PM
Orange Public Library & History Center, 407 E. Chapman Ave.

Silverado
The Art of Henna 101
Saturday, July 13, 11:00 AM – 1:00 PM
Silverado Community Center, 27641 Silverado Canyon Rd.

Tustin
Dental Clinic
Saturday, July 13, 8:00 AM – 12:00 PM
Tustin Area Senior Center, 200 S. C St.

Villa Park
Teens Smoothie Survival Challenge
Wednesday, July 17, 4:00 PM – 5:00 PM
Orange County Public Library – Villa Park Branch, 17865 Santiago Blvd.

Yorba Linda
Canning & Preserving in the 21st Century
Saturday, July 13, 2:00 PM – 3:30 PM
Yorba Linda Public Library, 18181 Imperial Hwy.




DISTRICT

STAFF
Martha Ochoa
Chief of Staff

Martin Gardner
Policy Advisor

Carrie O'Malley
Policy Advisor

Chris Nguyen
Policy Advisor

Christine Richters
Executive Aide



District Map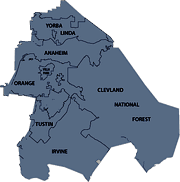 Anaheim, Irvine, Orange, Tustin, Villa Park, Yorba Linda, El Modena, North Tustin, Orange Park Acres, the Canyon Communities

Stay Updated!