July 26, 2013
Volume 1

Issue 28

OC Fair Express Offers Coupon for $3 Admission to Fair

(Courtesy of OCTA)

The Orange County Transportation Authority is bringing back the OC Fair Express bus service with locations across the county for just $2 each way, allowing riders to save time and money.

The OC Fair Express will provide non-stop weekend bus service from nine locations to the OC Fair until August 11. Buses will run hourly between approximately 2:30 p.m. and midnight on Fridays and 9:30 a.m. and midnight on Saturdays and Sundays.

Riders will also receive a coupon valid for $3 admission to the fair – a savings of $8 off the regular ticket price.

In 2012, more than 46,000 fairgoers rode the Fair Express.

Riders can board for a one-way fare of $2 and catch the service from nine locations, including three in the Third District:

Anaheim Canyon Metrolink Station, 1039 N. Pacificenter Dr., Anaheim
The Village at Orange, 1500 E. Village Way, Orange
Irvine Metrolink Station, 15215 Barranca Pkwy., Irvine
The OC Fair Express is made possible in part by a $342,000 grant provided by the Mobile Source Air Pollution Reduction Review Committee (MSRC). MSRC provides subsidies for cleaner transportation alternatives.

For more information about the OC Fair Express, visit www.octa.net/ocfairexpress.

OC One-Stop Center Provides Job Services

If you are currently looking for a job or if you are an employer looking to hire, then the Orange County
One-Stop Center is ready to help.


OC One-Stop holds workshops that specialize in extensive job searches and training services. Orange County residents can benefit from job fairs, supportive services, and career counseling. If you are disappointed with your ongoing job search, please look into these programs. The One-Stop Center is dedicated to the success of its participants in the workforce through programs such as:

Resume and cover letter writing
Mock interviews and interview techniques
On the job training
Job search assistance
Self-marketing through social networking, including LinkedIn
One-Stop provides effective training, resources, and presentation skills that could be a determining factor in landing a job. People can receive advice on how to make good first impressions, adapt to Orange County's local economic climate, and start a new business.

The Orange County One-Stop Center also offers networking groups for veterans and employment assistance for people with disabilities.

In the Third Supervisorial District, the Orange County One-Stop Center has a location at 125 Technology Drive in Irvine. It is open 8:00 AM-5:00 PM during the week from Monday-Friday, with extended hours of 8:00 AM-7:00 PM on Wednesdays. Additionally, it is open on Saturday mornings from 8:00 AM-12:00 PM. Go to http://www.oconestop.com/calendar/ to see the July workshop calendar for One-Stop Irvine.

Please learn more about the Orange County One-Stop Center, its partner programs, and other locations in Orange County online at www.oconestop.com.

OC Public Libraries Provide Numerous Services for Families and Public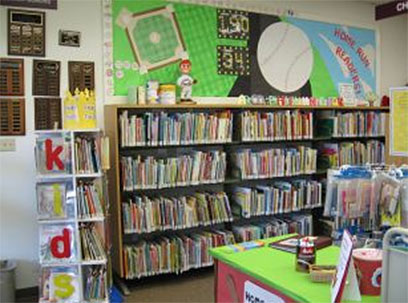 Third District residents who need a quiet place to work, have a research project, or are looking for a couple great fiction novels to enjoy this summer are blessed with access to twelve different public libraries. Many libraries provide on-site wireless access, downloadable eBooks and audiobooks, and an ever-growing on-line database of reference tools. Many have local book clubs, lists of recent best sellers, and compilations of recommended children's reading. Readers of all ages can search for books, movies, music and photos. Families can turn to the library to improve their children's reading skills improve before the upcoming school year. Please check for summer reading programs at a library near you! At the Orange County Public Libraries, kids can read, earn prizes, and attend programs through a free summer reading program through August 3.

View the twelve public libraries listed below to find the location, hours, and services for the libraries near you!

The Second Harvest Food Bank of Orange County is currently hosting a food drive to assist the one in five children who may go hungry tonight in Orange County. You can drop off non-perishable food items at your nearest Orange County Public Library branch by August 3. Click here for information about desired non-perishable canned goods, dry food, and personal care items can be found on-line at.

The Orange County Public Library provides services to residents in several Third District communities:

Irvine
Orange County Public Library - Katie Wheeler Library
13109 Old Myford Rd.
Irvine, CA 92602
(714) 669-8753

Orange County Public Library - Heritage Park Regional Library
14361 Yale Ave.
Irvine, CA 92604
(949) 936-4040

Orange County Public Library - University Park Library
4512 Sandburg Way
Irvine, CA 92612
(949) 786-4001

Silverado
Orange County Public Library – Silverado Library
28192 Silverado Canyon Rd.
Silverado, CA 92676
(714) 649-2216

Tustin
Orange County Public Library - Tustin Branch
345 E. Main St.
Tustin, CA 92780
(714) 544-7725

Villa Park
Orange County Public Library - Villa Park Branch
17865 Santiago Blvd.
Villa Park, CA 92861
(714) 998-0861

Outside the County library system, the Cities of Anaheim, Orange, and Yorba Linda provide separate city libraries for Third District residents:

Anaheim Hills
East Anaheim Branch Library
8201 E. Santa Ana Canyon Rd.
Anaheim Hills, CA 92808
(714) 765-1775

Canyon Hills Branch Library
400 Scout Trail
Anaheim Hills, CA 92807
(714) 974-7630

Orange
Orange Public Library & History Center
407 E. Chapman Ave.
Orange, CA 92866
(714) 288-2400

El Modena Branch Library
380 S. Hewes St.
Orange, CA 92869
(714) 288-2450

Taft Branch Library
740 E. Taft Ave.
Orange, CA 92865
(714) 288-2430

Yorba Linda
Yorba Linda Public Library
18181 Imperial Hwy.
Yorba Linda, CA 92886
(714) 777-2873

Stay Safe with AlertOC

| | | |
| --- | --- | --- |
| Disaster strikes when you least expect it, so stay safe by following the latest County warnings from AlertOC. Designed to keep those who live or work in Orange County informed of important information during emergency events, AlertOC is Orange County's regional public mass notification system. | | |

The steps are simple: Public mass notification systems have become a critical component of emergency preparation and response. When there is a perceived, upcoming or imminent situation requiring community action, authorized officials record a voice, e-mail or text message that is then delivered quickly to individuals who could be affected by the event. Officials will continue to use the system to keep affected communities informed of event information as necessary.

The system is free to the public. Residents and businesses only need to provide their contact information once to receive emergency messages from the County and/or the City in which they live or work. Depending on the severity of the event, various forms of communication, such as home phone, work phone, cell phone, e-mail, and text messaging may be used. Residents and businesses are encouraged to provide additional contact channels in the case that the public may not be at home to receive an emergency message.

Mass notification systems have been attributed with saving lives during the 2007 Southern California wildfires by quickly notifying residents of evacuation instructions at all hours. For more information or to sign up, please visit alertoc.com.

Concert in the (Villa) Park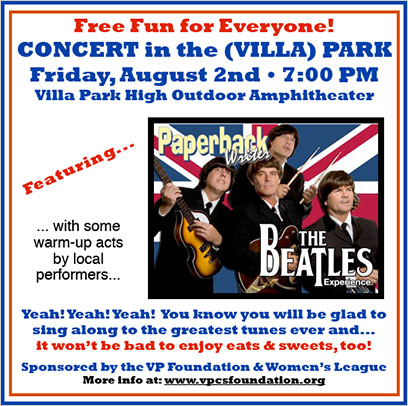 Click on the image above to view a PDF version.


Pet of the Week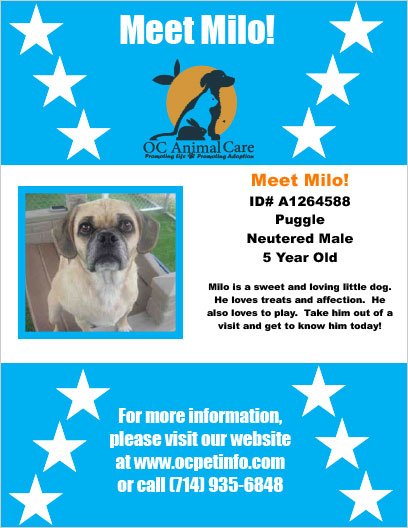 Click on the image above to view a PDF version.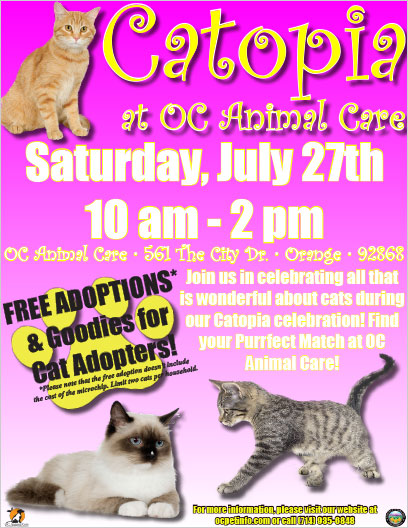 Click on the image above to view a PDF version.

Events Around the District

Anaheim
Digital Petting Zoo
Thursday, August 1, 11:00 AM – 12:30 PM
Canyon Hills Branch Library, 400 Scout Trail

Irvine
Sizzlin' Summer Concert Series – Silverados
Sunday, July 28, 5:30 PM – 7:30 PM
Woodbridge Community Park, 20 Lake Rd.

Orange
Local Author's Festival, Music, Art, and More!
Saturday, July 27, 10:30 AM – 3:00 PM
Orange Public Library & History Center, 407 E. Chapman Ave.

Silverado
Cattle to Conservation
Sunday, July 28, 9:00 AM – 12:30 PM
Limestone Canyon Wilderness Park – Augustine Staging Area, E Santiago Canyon Rd. & Hicks Haul Rd.

Tustin
Movies in the Park – 101 Dalmatians
Thursday, August 1, 5:30 PM – 8:00 PM
Centennial Park, 14722 Devonshire Ave.

Yorba Linda
Teen Digital Camera and Digital Photography
Tuesday, July 30, 6:00 PM – 7:30 PM
Yorba Linda Public Library, 18181 Imperial Hwy.




DISTRICT

STAFF
Martha Ochoa
Chief of Staff

Martin Gardner
Policy Advisor

Carrie O'Malley
Policy Advisor

Chris Nguyen
Policy Advisor

Christine Richters
Executive Aide



District Map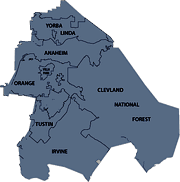 Anaheim, Irvine, Orange, Tustin, Villa Park, Yorba Linda, El Modena, North Tustin, Orange Park Acres, the Canyon Communities

Stay Updated!