February 1, 2013
Volume 1

Issue 3

Spitzer surveys homeless in annual Point-in-Time event

(Orange, CA) - Third District Supervisor Todd Spitzer and his staff participated in Orange County's biennial survey and count of the area's homeless population.

Beginning at 4:00 a.m., Saturday, January 26, county employees and volunteers ventured into areas where homeless take refuge, often near areas such as Mary's Kitchen in Orange, where homeless receive food and showers.

The survey, which takes place every two years, is critical in determining federal funding received by the county to serve the homeless population.

"I want to thank all the volunteers and staff, including several of my colleagues on the Board of Supervisors, for supporting such an important cause," Spitzer said. "My experience was eye opening as I talked with homeless individuals in our county and learned their stories. I pledge to focus on solutions to homelessness in Orange County, and I look forward to working with the board to make positive changes."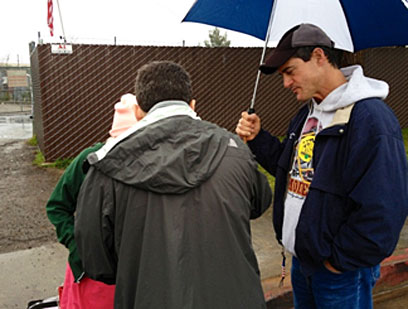 Todd Spitzer (right) and Chief of Staff Mike Johnson speak with a homeless woman outside Mary's Kitchen in Orange


DUI Summit Announced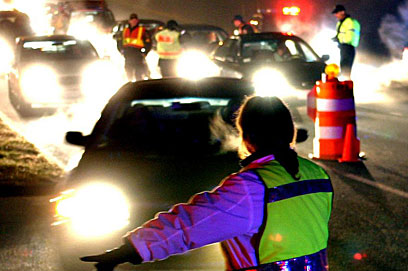 By Carrie O'Malley

(Santa Ana, CA) - On Wednesday, February 27, 2013, from 8 a.m. – 5 p.m., Supervisor Todd Spitzer, in conjunction with the Orange County DUI Task Force, will host a DUI Summit at Concordia University in Irvine. We invite your active participation.

The DUI Task Force, which consists of several entities including Mothers Against Drunk Driving (MADD), the County of Orange Health Care Agency (HCA), as well as the Automobile Club of Southern California (AAA), has come together to host this informative event. The goal of the 2013 DUI Summit is to bring many of the local policy makers, elected officials, and law enforcement together to collaborate on DUI prevention techniques. In addition, representatives from The California Office of Traffic Safety (OTS), the National Highway Traffic Safety Administration (NHTSA), the Orange County District Attorney's Office, and other DUI field experts will be integrated into the day's program.

The Summit will provide a forum for local leaders and policy makers to come together in order to start discussing Orange County Best Practices for DUI Prevention. After the Summit, city and county leaders will have an opportunity to bring many of the ideas and options discussed regarding DUI prevention back to their cities or boards for possible adoption of DUI Best Practices, and for possible implementation of some of the prevention techniques. Starting in 2014, the County as a whole will be included in the Community Indicators' Report as to where they stand with alcohol and driving related numbers.

The DUI Task Force recognizes and appreciates all of the efforts that have been made at the city and county levels in the fight against DUI in Orange County thus far. From check points and saturation patrols, media campaigns, Responsible Beverage Service programs, and Social Host Ordinances, the efforts of local entities are without a doubt an integral part in the fight against DUI.

Click here to view a flyer on the DUI Summit.

Non-profit Mary's Kitchen serves county's homeless

(Orange, CA) - Private non-profits are hard at work in Orange County, including serving the county's homeless population. Mary's Kitchen, located in the City of Orange, provides direct services to the homeless. Mary's Kitchen is entirely staffed by volunteers who help provide food and services to the homeless. On average, one hundred people come to the Kitchen each day for a meal, showers, clean clothes, and attention from volunteers. For more information on Mary's Kitchen, go to www.maryskitchen.org.

Orange County works with non-profits and also directly provides service to the community. OC Community Services is part of OC Community Resources and is comprised of five divisions which provide programs and services to the residents of Orange County including the Orange County Housing Authority, Housing and Community Development/Homeless Prevention, Office of Aging, Veterans Service Office, and Community Investment Division/Orange County Workforce Investment Board. Specifically, Homeless Prevention coordinates activities for at-risk and homeless populations. This includes staff support to the Commission to End Homelessness.

Orange County's Ten-Year Plan to End Homelessness includes seeking out $16 million in annual federal funding to provide homeless services and housing. Since 1996, more than $155 million has been awarded to local Orange County homeless service providers and agencies. In addition, OC Community Services oversees programs to provide rental assistance to homeless individuals, affordable housing programs, workforce/employment programs and services to seniors and throughout Orange County.

For more information on OC Community Services go to www.occommunityservices.org.

Road improvements are happening in the district

Some neighborhoods in the Third District are getting road improvements, following a vote by the Orange County Board of Supervisors.

In North Tustin, the La Colina Drive Pavement Rehabilitation Project will get underway to improve traffic and provide pedestrian access. It's expected to fully reconstruct the roadway's travel lanes from 140 feet east of Wedgewood Circle to the Tustin city limits. The existing road is a two-lane street with open drainage areas, some unpaved shoulders and discontinuous sidewalks.

Also in North Tustin, Skyline Drive will be reconstructed, extending the road's useful life by at least 15 years. Currently, the road is bad condition due to the soil quality underneath and because of heavy truck use.

In Orange, Lincoln Avenue will be widened where it crosses the Santa Ana River. And in Anaheim Hills, work will begin on the Caltrans 91 Freeway Project at the State Route 55 connector, designed to improve traffic flow as residents make their daily commutes.

Pet of the Week

| | |
| --- | --- |
| This week's featured pet is: Banderas, a one-year-old, tan, male, Domestic Short Hair, ID# A1224123. Banderas arrived at the shelter on Christmas Eve. He came in with an injury to his rear leg, which was very painful and needed treatment. Veterinary staff treated him, and he has healed up very well. He is loving and sweet and has quickly become a staff favorite. His affectionate personality will make him a great pet for an individual or family. Give him a chance today! | Go to www.ocpetinfo.com to find out how to take Banderas home. |

Looking for a school project? Need internship credit? Pay your dues!

(Santa Ana, CA) - Have you ever wanted to learn how local government works? Do you want to make a difference in your community? If so, applications are now being accepted for unpaid internships with Orange County Supervisor Todd Spitzer's office.

"The way we all learned 'the business' is by answering phones, stuffing envelopes and proofreading letters," said Spitzer. "We all started doing great work to reach our goals."

This position is ideal for college students studying political science, law, communications, history, journalism and more. Duties may include assisting staff in the day-to-day operation of the office, answering phones and preparing letters, memos and other communications. You may also be asked to work with constituents and attend meetings on behalf of the supervisor. Research skills are important for this role. And strong written and verbal communication abilities are a must.

In the past, Supervisor Spitzer interned in Sacramento, Washington, D.C., and with nearly every one of his local elected officials when he was in college and graduate school.

If you or someone you know is interested in an exciting opportunity in government, contact Chris Nguyen at chris.nguyen@ocgov.com.


Mike Johnson
Chief of Staff

Justin Glover
Communications Director

Martin Gardner
Policy Advisor

Martha Ochoa-Lopez
Policy Advisor

Carrie O'Malley
Policy Advisor

Chris Nguyen
Policy Advisor


District Map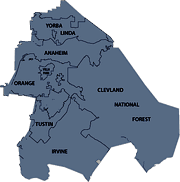 Anaheim, Irvine, Orange, Tustin, Villa Park, Yorba Linda

Stay Updated!