September 4, 2013
Volume 1

Issue 34

Todd Spitzer Speaks to New TV Network about GPS Monitoring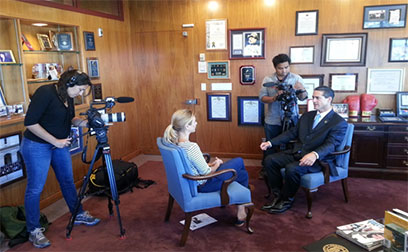 (SANTA ANA, CA) Supervisor Todd Spitzer spoke Tuesday, Sept. 3 with a film crew from Fusion about the shortfalls of electronic monitoring of probationers on the heels of the Orange County Probation Department terminating its contract with a vendor responsible for GPS monitoring.

The contract was terminated on Aug. 1 after an internal audit of the vendor was highlighted by Spitzer at an earlier Board of Supervisors meeting.

The audit reviewed 143 cases and revealed more than 12 instances of gross negligence, included several participants not being tracked for periods of up to 28 days, as well as failing to report program participants for repeatedly violating terms of their probation as reported by Breath Alcohol Testing devices.

"We were finding that people were violating their terms and conditions of their monitoring," Spitzer said in his interview. "But largely as a fault of the contractor who is responsible for monitoring these individuals."

Fusion, a new digital cable and satellite television network that is a joint venture between ABC and Univision Communications, is a 24-hour news channel aimed at English-speaking Hispanic and Latino Americans. It is set to debut on Oct. 28 across the nation.

During his interview, Spitzer shared that GPS monitoring is used by agencies across the nation and many of them are experiencing similar results as the audit of the vendor for OC Probation.

"We're finding that these companies are failing to monitor those individuals that they are legally responsible to monitor. There is a huge breakdown in the system," Spitzer said. "It has occurred in Orange County, California and it is occurring throughout the country. So we have to have a very vigorous and responsible national discussion about how much we can rely on electronic monitoring."

Third District Poster Contest Winner Honored at Angel Game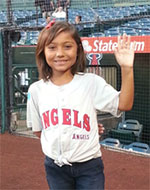 (ANAHEIM, CA) Orange resident Mia Mongan, 8, is the Third District winner of the Eco Challenge Poster Contest, presented by the County of Orange, Discovery Science Center and Angels Baseball.

More than 80 children between the ages of 8-and-14 from around the county submitted entries based on a theme of recycling, reusing materials, reducing waste or a greener future based on a what an eco-friendly Earth would look like.

One winner from each of the five Supervisory districts was chosen from the entries. Mia's entry was a 3D recyclable art garden with a poem that read:

"Roses are Red, Violets are Blue. The Earth is our friend. So let's keep her clean too."

The five winners received tickets to an Angels game and were recognized on the field in a pre-game ceremony.

"Congratulations to Mia on her achievement," Supervisor Todd Spitzer said. "Her achievement is a credit to the Third District and she is an example of a Sustainabilty Champion."

For more information on the Eco Challenge poster contest and the winners, visit discoverycube.org.

Foothills Sentry newspaper now offers electronic delivery

The Foothills Sentry, which is delivered to Orange, Orange Park Acres, Villa Park, Anaheim Hills, North Tustin, Cowan Heights, Crawford Canyon and Silverado and Modjeska Canyons, is offering an electronic subscription.

The monthly newspaper, which has been in service since 1969, began offering an e-subscription in August. The fee for electronic delivery is $2.50 monthly or $30 annually. Fees go toward publication of the newspaper.

Anita Bennyhoff, the paper's founder and publisher, passed away in May and the Sentry's new leadership is comprised of Publisher Richard Callahan and Editor Tina Richards.

"Anita and her husband Bob left an indelible legacy of journalism that myself and many others readers – many of whom reside within the Third Supervisorial District – appreciated," Supervisor Todd Spitzer said. "Good luck to Richard and Tina as they continue that tradition."

For more information, visit http://www.foothillssentry.com/Sub.html.

Take Active Steps to Prevent Drowning, Use Your ABC's

(From OCFA)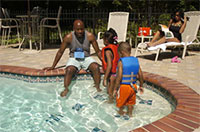 Lifeguards, life vests, even swim lessons are not a substitute for adult supervision at any pool, spa, lake, bathtub, or wading area.

The Orange County Fire Authority will travel across the county to teach residents safe water practices.

Every day we emphasize that safety requires many elements, many layers of protection including the ABC's of water safety: active adult supervision, barriers around the pool, and classes including CPR and swim lessons.

"Always make sure there is an adult watching when kids are in the pool," Supervisor Todd Spitzer said. "Remember that children are attracted to water; we can't change that, but we can stop them from getting into the pool before they get into trouble.

" Anyone of any age, who isn't a strong swimmer, should wear a U.S. Coast Guard approved life vest that fits snugly on the body. Life vests paired with adult supervision could prevent a tragedy.

We've seen an alarming amount of drowning incidents this year, including 24 fatalities within the cities we serve.

We need swimmers to buddy up and swim with a pal for safety.

We need adults to step up and be "Water Watchers" - actively watching over children in or near the water. Stop the conversations, phone calls, reading, texting, and cleaning and just watch the water. We encourage designated watchers to wear a tag and take the role seriously, and then pass the tag on to another adult who can swim. OCFA has water watcher tags available for anyone who needs them.

Learn CPR, first aid and rescue techniques. Know where your children are at all times because drowning happens anywhere, even in standing water as shallow as two inches.

"Education and awareness are the best ways to prevent drowning," Spitzer said. "Let's work together as a community to make sure we save as many lives as possible."

North Tustin BBQ set for September 22


(NORTH TUSTIN, CA) The Old-Fashioned Community BBQ, organized by the Foothill Communities Association, and hosted by The Legacy Foundation, is from 11 a.m. to 4 p.m. on Sunday, Sept. 22 in Area 2 at Irvine Regional Park.

The event features food, games a Steel Guitar Band and reduced tickets for pony rides and park train rides.

Cost is $5 for adults and $1 for children. Parking for the event is free, which Supervisor Todd Spitzer arranged to have waived.

"This is a great event for the community of North Tustin to join together and have a fun time," Spitzer said.

For more information, visit http://www.fcahome.org/north-tustin-community-bbq.

Tustin Unified Set to Begin Fall Semester; Motorists Asked to be Careful

(TUSTIN, CA) The 28 elementary, middle and high schools in the Tustin Unified School District began the 2013-14 school year on Sept. 4.

The school district is the third in the Third District to return to school.

The Orange Unified School District began on Aug. 21, the Placentia-Yorba Linda Unified School District began on Sept. 3, and the Irvine Unified School District returns on Sept. 10.

Supervisor Todd Spitzer encouraged motorists to be mindful of the higher volume of traffic around the schools.

"It is important that motorists in these areas plan their time accordingly," Spitzer said. "Leave for work earlier and try to be patient."

Board of Supervisors Meeting Set for Sept. 10

The next regularly scheduled meeting of the Board of Supervisors is set for 9:30 a.m. on Tuesday, Sept. 10 in the Hall of Administration, 333 W. Santa Ana Blvd.

To view meeting agendas and other information, please click here.

Live Internet broadcasts of Board of Supervisors meetings can be viewed online and are archived as video-on-demand. To view live and/or past Board meetings, please click here.

Pet of the Week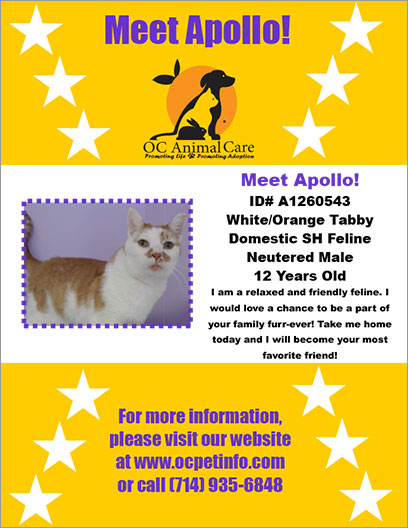 Click on the image above to view a PDF version.

Events Around The District

Anaheim
Free Eye Exams
9 a.m. - 5 p.m. Saturday, Sept. 7
Mercedes-Benz of Anaheim. 5395 E. La Palma Ave.

Orange
Pajama Story Time
6:30-7:30 p.m. Tuesday, Sept. 10
Orange Public Library, 407 E. Chapman Ave.

Irvine
Northwood Community Park Re-Opening
10-11:30 a.m. Saturday, Sept. 7
Northwood Community Park, 4531 Bryan Ave.

Villa Park
Villa Park High Back to School Night
7-9 p.m. Wednesday, Sept. 18
Villa Park High, 18042 Taft Ave.

Tustin
Blood Drive for St. Joseph Hospital
9 a.m. -3 p.m. Thursday, Sept. 12
Clifton C. Miller Community Center

Yorba Linda
NiteLife: Tailgate Party
7-8:30 p.m. Thursday, Sept. 12
Yorba Linda Public Library Community Room, 18181 Imperial Hwy.




DISTRICT

STAFF
Martha Ochoa
Chief of Staff

Eugene Fields
Communications Director

Martin Gardner
Policy Advisor

Carrie O'Malley
Policy Advisor

Chris Nguyen
Policy Advisor

Christine Richters
Executive Aide



District Map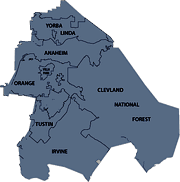 Anaheim, Irvine, Orange, Tustin, Villa Park, Yorba Linda, El Modena, North Tustin, Orange Park Acres, the Canyon Communities

Stay Updated!