County Decides Not to Appeal Saddle Crest Development


(SANTA ANA, CA) The Board of Supervisors will not support an appeal of a judge's ruling against a proposed 65-home development, known as Saddle Crest, in Trabuco Canyon.

The decision was made during the closed session discussion of the Board's Sept. 10 meeting, with no supervisor voting to pursue an appeal. Spitzer said he is dedicated to preserving the rural character of the Canyons.

"To have to make significant and dramatic changes to the Foothill Trabuco Specific Plan, which would stretch way beyond the Saddle Crest parcel, is a discussion that deserves a full vetting and should not be tied to the approval of any project," Spitzer said.

The project was approved in October 2012 and a coalition of environmental groups and canyon activists filed a lawsuit against the county, the Board and the developer – all before Spitzer was sworn in as Third District Supervisor. The suit argued that the County violated the Foothill Trabuco Specific Plan, passed in 1991, by amending several key elements of the Specific Plan.

The project's developer, Rutter Development Corp., could still appeal the decision on its own, but it will be without the support of the County.

Spitzer plans to ask County staff to review the Specific Plan to see if it needs updating.

"It will be an academic and practical exercise based upon science, biology and resource management," he said. "We should be having these discussions in specific terms of what is in the best interest of the Specific Plan and protecting the rural character of the Canyons. This is all about process."

Spitzer Commends the Irvine City Council for Continuing to Negotiate with Great Park Developer

(IRVINE, CA) The Irvine City Council voted unanimously at its Sept. 10 meeting to enter into final negotiations with a developer who has offered to develop nearly 700 acres of the Great Park.

The developer, FivePoint Communities, has offered to build more than 4,600 homes, sports fields, a public golf course, nature trails and a wildlife corridor. The builder would spend $174 million.

Voters approved the Great Park in 2002, but the offer by FivePoint is the first substantial offer to develop more than half the area since 2005.

"I am pleased that the City Council is making progress on developing the Great Park," Supervisor Todd Spitzer said.

County Agrees to Contract with new Electronic Monitoring Company


(SANTA ANA, CA) The Board of Supervisors, at its Sept. 10 meeting, agreed to a contract with a new provider for Orange County Probation for full case management Supervised Electronic Confinement (SEC) and home detention program services using a Global Positioning Satellite (GPS) system.

The Board approved a one-year contract with CorrectiveSolutions, with the option to renew for two additional one-year periods. CorrectiveSolutions was the runner-up in the Request For Proposal process in 2012.

That contract went to incumbent Sentinel Provider Services, but a subsequent internal audit revealed several instances of gross negligence. At the June 25, 2013 Board of Supervisors meeting, Supervisor Todd Spitzer highlighted the issues, leading the County to terminate the contract with Sentinel after a 17-year relationship.

Spitzer requested a shorter contract for CorrectiveSolutions to give the Board an opportunity to test the market for a better deal through another RFP process.

"When a company like Sentinel had a contract for 17 years, other interested entities doing the same business may not be as inclined to spend the resources necessary to bid because they feel Sentinel had the corner on the market in Orange County," Spitzer said. "I think it's important to test the marketplace."

The Board agreed to allow CorrectiveSolutions a one-year extension period and directed the County Probation Department to make a recommendation whether or not to test the market after that year.

The Board agreed to allow CorrectiveSolutions a one-year extension period and directed the County Probation Department to make a recommendation whether or not to test the market after that year.

County Approves Contract to Stabilize Landside at Bowerman Landfill

(SANTA ANA, CA) The Board of Supervisors, at its Sept. 10 meeting, approved a $2 million contract with SWT Engineering to provide services to help remediate a landslide at Frank R. Bowerman Landfill in Irvine.

The landslide occurred in 2009 and the County took action to remediate the landslide in three phases – the third and final phase is scheduled to conclude this year with the construction of the East Canyon Mass Excavation and Buttress Fill.

SWT Engineering will prepare construction drawings and technical specifications, as well as design calculations and geotechnical engineering. The company will also be responsible for hydrology and hydrogeology, biological mitigation and other design support services.

Spitzer Remembers Victims' Rights Advocate

(SANTA ANA, CA) Supervisor Todd Spitzer commemorated the life of community leader and victims' rights advocate Michael Salarno at the end of the Sept. 10 Board of Supervisors meeting. Salarno died on Sept. 6 at the age of 82.

Salarno's daughter, Catina, was murdered on her first day at the University of the Pacific in Stockton on her first day of school. She was only 18 years old.

"I recently attended her killer's last parole hearing, and more than 200 of us showed up," Spitzer said. "It resulted in a denial. That's how many people they had as friends and followers."

Salarno went on to become a co-founder of Crime Victims United with his wife, Harriet, which initiated a long list of public policy changes, including:

Proposition 35 (2012) fighting human trafficking
AB 1844 "Chelsea's Law" (2010) increasing penalties, parole provisions and oversight for sex offenders
Proposition 9 "Marsy's Law" (2008) adding 17 crime victims' rights to the State Constitution
Proposition 83 "Jessica's Law" (2006) strengthening laws against sex offenders
"Mike lived a long and really prosperous life," Spitzer said. "He'll be sorely missed."

Calling all Students! OCTA to Host a Discussion about Transportation and Student Travel. Play an Important Role in Public Policy-making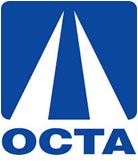 (SANTA ANA, CA) The Orange County Transportation Authority is hosting a discussion about transportation and student travel from 5 to 7 p.m. on Tuesday, Oct. 1 in Conference Room 103/104 at the OCTA headquarters, 600 S. Main Street.

Students between 16-and-18 are encouraged to attend and give their thoughts about carpooling, biking and coming up with different transportation alternatives.

"The input the OCTA receives is valuable to help develop its Long Range Transportation Plan," Supervisor Todd Spitzer said.

Refreshments will be served. To RSVP, call 714-560-5553 or email Stacy Greer at sgreer@octa.net.

Spitzer's Airport Commission Appointment is approved by the Board

(SANTA ANA, CA) The Board of Supervisors, at its Sept. 10 meeting, approved Supervisor Todd Spitzer's reappointment of North Tustin resident Bruce Junor to the Airport Commission.

Junor's term is concurrent with the term of the Supervisor. He has served on the Airport Commission since 1999.

"I appreciate the service Mr. Junor is willing to continue to give to the Third District," Spitzer said. "He brings a wealth of knowledge and experience to the table."

DUI Checkpoint Set for Friday/Saturday in Orange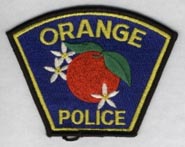 (ORANGE, CA) The Orange Police Department's Traffic Unit is conducting a DUI/driver's license checkpoint at 1800 W. Chapman Ave. from 8 p.m. on Friday, Sept. 6 to 2:30 a.m. on Saturday, Sept. 7.

Supervisor Todd Spitzer encouraged motorists to make wise choices about alcohol consumption and driving.

"If you are buzzed, you cannot drive. You put yourself and others at risk," Spitzer said. "The fees associated with a DUI arrest can add up to $10,000 or more, as well as possible jail-time. You could also hurt or kill someone. Please consider having a designated driver, calling a taxi or having a friend or family member pick you up instead of getting behind the wheel of a car."

Irvine Unified Set to Begin Fall Semester; Motorists Asked to be Careful

(IRVINE, CA) The 37 elementary, middle and high schools in the Irvine Unified School District began the 2013-14 school year on Sept. 10.

The school district is the final in the Third District to return to school.

The Orange Unified School District began on Aug. 21, the Placentia-Yorba Linda Unified School District began on Sept. 3, and the Tustin Unified School District returned on Sept. 3.

Supervisor Todd Spitzer encouraged motorists to be mindful of the higher volume of traffic around the schools.

"It is important that motorists in these areas plan their time accordingly," Spitzer said. "Leave for work earlier and try to be patient."

Supervisor Spitzer Opens CPPCA Conference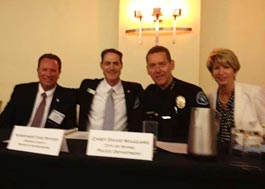 Supervisor Spitzer with Orange County Chief Probation Officer Steve Sentman, Irvine Police Chief Dave Maggard and Chair of Board of State and Community Corrections, Linda Penner at the CA Probation, Parole and Correctional Association Conference in Irvine on Sept. 11. Spitzer addressed public safety and the State's prison realignment situation.

Supervisor Spitzer Talks about Drowning Awareness in PSA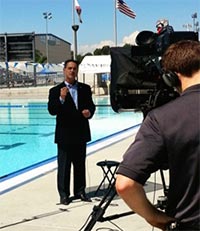 Supervisor Spitzer filmed a Public Service Announcement poolside for OCFA, where he serves as a Board member, about drowning awareness and prevention. It should air soon.

Supervisor Spitzer Supports Black Chamber Banquet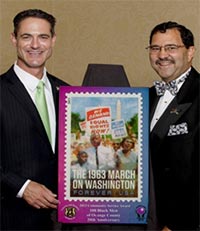 Supervisor Spitzer and Bobby McDonald, Executive Director of the Black Chamber of Commerce, pose in front of an award at the Chamber's Annual Banquet in Anaheim on Sept. 5. Supervisor Spitzer participated in the program.

Pet of the Week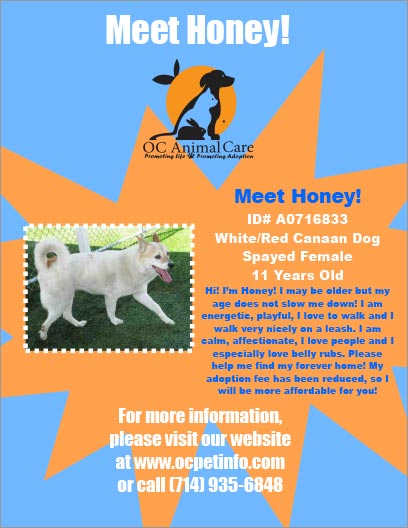 Click on the image above to view a PDF version.

Events Around The District

Anaheim
Farmers' Market & Craft Fair
noon-7 p.m. Thursday, Sept. 19
Ponderosa Branch Library, 240 E. Orangewood Ave.

Orange
Smart Body Talk
6:30-7:30 p.m. Monday, Sept. 16
Orange Public Library, 407 E. Chapman Ave.

Irvine
Cars and Coffee
6-8:30 a.m. Saturday, Sept. 21
7905 Gateway Blvd.

Villa Park
Baby Storytime
9:15-11:15 a.m. Monday, Sept. 16
Villa Park City Hall, 17855 Santiago Blvd.

Silverado
Summer Concert Series
6-10 p.m. Saturday, Sept. 21
27641 Silverado Canyon Rd.

Tustin
Blood Drive for St. Joseph Hospital
9 a.m.-3 p.m. Thursday, Sept. 12
Clifton C. Miller Community Center, 300 Centennial Way

Yorba Linda
Photography Basics Class
7-8:30 p.m. Monday, Sept. 16
Yorba Linda Public Library Fireplace, 18181 Imperial Hwy.