October 25, 2013
Volume 1

Issue 41

Todd Spitzer, OC Health Care Agency, and Sheriff's Department Sponsor Safe Communities Town Hall on Bullying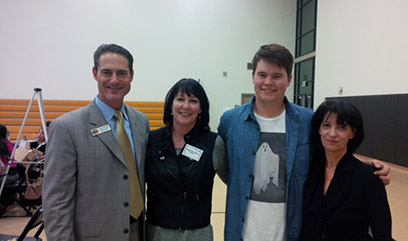 Supervisor Todd Spitzer, Peggy Sue Mowry, Jonah Mowry, and Anna Mendez
As part of the Safe Communities series, Supervisor Todd Spitzer partnered with the Orange County Health Care Agency and the Sheriff's Department to host a community forum focused on Anti-Bullying on Wednesday at Foothill High School's Event Center.

"I am proud to sponsor this series of Safe Communities town halls, with the first in Irvine on mental illness, substance abuse, and violence, and then the second in North Tustin on bullying," Supervisor Spitzer said. "This meeting was a valuable learning experience as families shared their encounters with bullying and discussed efforts to combat bullying."

Attendees at the second Safe Communities Town Hall heard from:

Anna Mendez, President of the National Association of People Against Bullying and author of If These Halls Could Talk: The Daniel Mendez Story, who spoke about her son's bullying and his tragic suicide
Victoria Mendez, who joined her mother to speak about Daniel
Jonah Mowry, creator of the viral video "What's goin' on…" about his experience being bullied, who spoke about what led to the creation of the video and the reaction he's received after the video went viral
Peggy Sue Mowry, Jonah's mother
Orange County Sheriff's Deputy Jay Myers, school resource officer at Foothill High School and Hewes Middle School, who spoke about what constitutes bullying and what bullied students and their families could do
Deputy Myers told the audience that students at Foothill High School can confidentially text tips about bullying to (657) 200-8873. That line provides instant text message responses to students from school administrators and school resource officers.

At the end of the meeting, Supervisor Spitzer announced that the third Safe Communities Meeting will focus on video game violence. The date is to be determined.

Supervisor Moorlach Rotates Out as Chairman of OC Criminal Justice Coordinating Council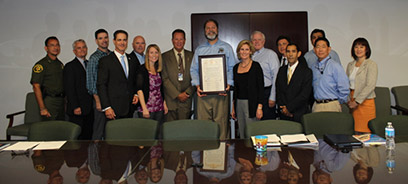 On Tuesday, Supervisor Todd Spitzer became Chairman of the Orange County Criminal Justice Coordinating Council (OCCJCC), replacing Supervisor John M. W. Moorlach, who rotated out from the Chairmanship. The OCCJCC was formed in 1994 to improve public safety on behalf of Orange County residents through greater inter-agency communication, coordination, and collaboration regarding law enforcement and administration of justice issues.

"I thank Chairman Moorlach for his seven years at the helm of the OCCJCC," Supervisor Spitzer said. "I am honored to have been selected as Chairman of this critical committee to coordinate criminal justice issues among the judicial, legal, and law enforcements bodies in Orange County."

As OCCJCC Chairman, Spitzer will also represent the Board of Supervisors at meetings of the Community Corrections Partnership (CCP), which develops programs and ensures appropriate outcomes for low-level offenders. Most critically, the CCP recommends implementation plans to the Board of Supervisors for AB 109 realignment of criminals from state prison to county jails.

The OCCJCC's current members are:

Todd Spitzer, Orange County Supervisor, Chairman
Tom Borris, Presiding Judge of the Superior Court
Doug Hatchimonji, Presiding Judge of the Juvenile Court
Sandra Hutchens, Orange County Sheriff-Coroner
Tony Rackauckas, Orange County District Attorney
Michael Giancola, Orange County Executive Officer
Frank Ospino, Orange County Public Defender
Steven Sentman, Orange County Chief Probation Officer
Police chiefs representing city police departments also participate in OCCJCC meetings.

19th Annual Report on Conditions of Children in Orange County Presented to Board of Supervisors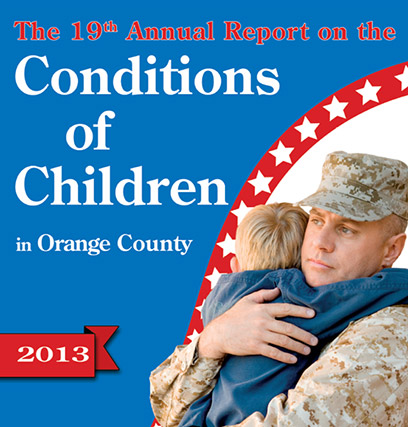 The Annual Report on Conditions of Children in Orange County provides a comprehensive picture of the present condition of OC children and establishes a baseline from which to measure future progress and track changing conditions track items on OC youth. This week, the 19th annual report was publicly unveiled at the Board of Supervisors meeting.

"This report provides a wealth of critically important information about our children in Orange County," Supervisor Todd Spitzer said. "It is vital that for the first time, we now have information about underaged drinking and DUI in the report."

At Supervisor Spitzer's urging, the report now includes information on underaged drinking, underaged DUI, and the effects of DUI on youth. Spitzer worked with the state Department of Motor Vehicles in the state capital to obtain this information, which is included in the report for the first time and will now be tracked on an annual basis.

The report notes that the table below "provides data on the number of underage convictions for DUI. The majority of convictions were for misdemeanor DUI, with the highest percent (41.0%) being age 20 and the second highest (32.7%) being age 19. Youth DUIs were the second highest category of convictions, with 38.5% being age 19 and 40.1% being age 20."


Underage DUI Convictions for 2010: Arrests made in Orange County by age of arrested driver
Age
Misdemeanor DUI
VC23152
Felony DUI
VC23153
Youth DUI
VC23140
Reckless Plea Per
VC23103.5
15
1
0
0
0
16
19
1
5
0
14
50
3
8
0
18
177
5
26
10
19
308
11
70
20
20
386
6
73
30
Total under age 21
941
26
182
60
Data Source: California Department of Motor Vehicles, Research and Development Branch

The report goes on to note that this second table below "includes data on underage 'had-been-drinking' drivers involved in collisions that resulted in fatality or injury. The youngest offenders identified were 16-yearold males and involved collisions that resulted in injuries. Twenty-year-old females and 19-year-old males had the highest incidence of injury-involved collisions among all of the underage categories. Twenty-year-olds accounted for the highest percent (33.3%) of all types of collision."


Had Been Drinking (HBD) Drivers in Fatal and Injury Collisions by Gender and Age in Orange County, 2010
HBD Drivers
Fatal
Injury
Total
Age
Male
Female
Male
Female
0-14
0
0
0
0
0
15
0
0
0
0
0
16
0
0
3
0
3
17
0
0
12
4
16
18
2
0
23
9
34
19
0
0
40
7
47
20
1
1
30
18
50
Data source: California Highway Patrol, Information Services Unit Statewide Integrated Traffic Records System (SWITRS).

"I'd like to see the report not just as something that people put on their shelves, but something that becomes a living, breathing document that we're utilizing as a policymaking tool," Spitzer also said. "As the people who determine this County's public policies, we need to know how our votes and our distribution of resources impact these kinds of things."

On December 3, the 19th Annual Report on the Conditions of Children will be unveiled for Third District residents at the Northwood Community Center in Irvine. The presentation will include a panel of speakers on various DUI prevention methods and deterrents, including social host ordinances.

The report can be read here. The section on the impact of DUI on youth and families is on pages 110 to 114.

Supervisors Vote to Renew Plan Originally Created by Todd Spitzer and Jim Silva in 2001 to Protect Military Reservists' Pay and Benefits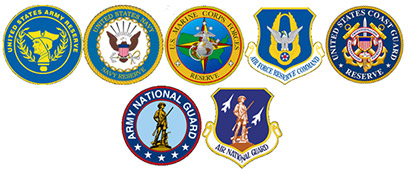 This week, the Board of Supervisors approved the renewal of the policy to protect County staff who are military reservists called to active duty as a result of the National Emergency declared by President George W. Bush and continued by President Barack Obama.

"County staff who serve our country, defending the United States from our nation's enemies, should not have to sacrifice their families' financial well-being when they are already sacrificing so much already," Supervisor Todd Spitzer said. "I was proud to have authored the original policy with Jim Silva in 2001, and I am proud that my current colleagues have renewed it, as a token of our appreciation to our fighting men and women."

In October 2001, the Board of Supervisors approved a proposal by Supervisors Todd Spitzer and Jim Silva to protect every County employee called to active duty:

Benefits, including health insurance premiums, are continued for each employee on active military duty and their dependents
The County will pay the base salary of each employee on active military duty minus the amount of military pay the employee receives
The policy has been renewed several times as a result of the ongoing American military action in Afghanistan and previously in Iraq. This week's renewal extends the policy to November 3, 2014, unless the President declares an end to the National Emergency before that date.

Supervisors Vote to Reduce Solid Waste Imported into Orange County


The Board of Supervisors voted this week to reduce the amount of solid waste imported into Orange County by 400 tons per business day (or 102,000 tons per year). In 1995, the County began importing municipal solid waste to produce revenue to recover from the County bankruptcy. This enables the County to pay back bankruptcy debt without raising taxes.

"We are constantly balancing the amount of waste we import with the amount of money we generate to pay off the bankruptcy," Supervisor Todd Spitzer said. "I appreciate the efforts of Republic Waste Services and OC Waste & Recycling to develop this proposal to reduce waste imported into our County by 102,000 tons per year."

Under its agreement with the County, Republic Waste Services will pay the County $19.5 million through June 30, 2016. The amount of waste imported into Orange County by Republic Waste Services will total 1,000 tons per business day (255,000 tons per year) after the vote by the Board of Supervisors this week. This is down from 1,400 tons per business day (357,000 tons per year) prior to this week's vote by the Board.

OC Parks Presents Halloween Zoo-tacular at OC Zoo in Irvine Regional Park in Orange Tomorrow


Click on the image above to view a PDF version.

City of Tustin's Halloween Howl on Thursday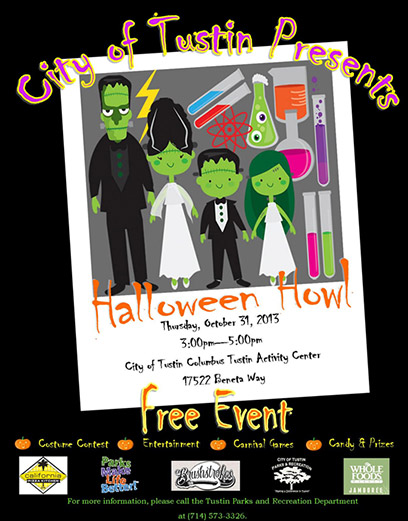 Click on the image above to view a PDF version.

Pet of the Week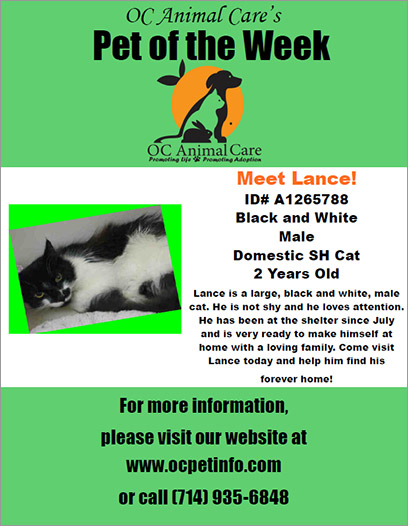 Click on the image above to view a PDF version.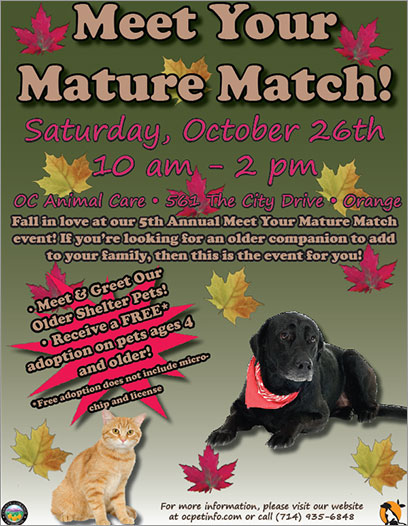 Click on the image above to view a PDF version.

Events Around the District

Anaheim
Anaheim Halloween Parade
Saturday, October 26, 6:00 PM
Broadway, from Manchester Ave. to Anaheim Blvd., ending at Farmers Park.

Irvine
Great Park Pumpkin Harvest
Saturday, October 26, 9:00 AM-3:00 PM
Orange County Great Park

Tustin
Dino Dash
Sunday, November 3, 6:15 AM-11:00 AM
The Market Place

Villa Park
Halloween Fest
Wednesday, October 30, 4:30 PM-7:30 PM
Villa Park Town Centre

Yorba Linda
Senior Health and Resource Faire
Saturday, October 26, 9:00 AM-12:00 PM
Yorba Linda Community Center, 4501 Casa Loma Ave.




DISTRICT

STAFF
Martha Ochoa
Chief of Staff

Martin Gardner
Policy Advisor

Carrie O'Malley
Policy Advisor

Chris Nguyen
Policy Advisor

Christine Richters
Executive Aide



District Map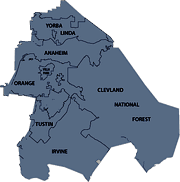 Anaheim, Irvine, Orange, Tustin, Villa Park, Yorba Linda, El Modena, North Tustin, Orange Park Acres, the Canyon Communities

Stay Updated!