February 15, 2013
Volume 1

Issue 5

Todd Spitzer shows support for law enforcement, victims

(Big Bear, CA) – Orange County Supervisor Todd Spitzer was on-hand during the stand-off between law enforcement and former LAPD officer Christopher Dorner. Spitzer represents the Third District, which includes Irvine, the home of Dorner's initial victims, Monica Quan and Keith Lawrence. Spitzer also served as a Level 1 LAPD reserve officer for a decade.


| | | |
| --- | --- | --- |
| | | Spitzer spoke to media about his grief for the victims, including the law enforcement officers shot by Dorner, two of whom succumbed to their injuries. He also offered his support for law enforcement who put themselves in harm's way to protect the public. |

"I'm glad justice was done this way, which saved the families from having to endure further victimization, a murder trial, years of appeals, possible insanity defenses and more," said Spitzer. "This is street justice that prevented Dorner from causing any more bloodshed."

Click here to view a video excerpt of Supervisor Spitzer's interview.

Irvine City Council votes to join Association of California Cities

(Irvine, CA) – With a unanimous vote, the Irvine City Council voted Tuesday night to join the Association of California Cities – Orange County (ACC-OC), the region's largest municipal advocacy and education organization. Irvine now joins 24 other cities across the county as members in the organization, which convenes city leaders to generate ground-up solutions to the largest challenges facing local government.


| | | |
| --- | --- | --- |
| | | "I am proud that my colleagues and I came together tonight to join the ACC-OC," said Irvine Mayor Pro Tem Jeffery Lalloway. "I'm a firm believer that a united Orange County is a stronger Orange County. And by becoming active members in the ACC-OC the City of Irvine has unanimously committed to this ideal." |
The vote to join the ACC-OC was supported by a broad spectrum of community, business and local government leaders, including Orange County Supervisor Todd Spitzer who sent a support letter to the Irvine City Council before the vote.

"This is an important step as we come together as a county to solve the big problems facing our communities," Spitzer said. "I will also be asking my fellow members of the Board of Supervisor to vote to join the ACC-OC at our February 26 meeting because of the great work the organization is doing."

Click here to read the ACC-OC's full press release.

Supervisor Spitzer goes Social


It's Community Clean Up Day in El Modena

(El Modena, CA) – Supervisor Todd Spitzer, OC Planning's Neighborhood Preservation and OC Waste and Recycling invite El Modena residents to a "Community Clean Up Day," where residents can dispose of household trash and yard waste for FREE.

"This is a great opportunity to show pride in our communities – and to get rid of that extra junk in your garage," said Spitzer. "A special thank you to the organizers, especially OC Planning's Neighborhood Preservation and OC Waste and Recycling."

Dumpsters will be provided by OC Waste and Recycling - through the county's waste hauler Ware Disposal - at various locations. Click here for a flier on the event, which includes location of dumpsters. Please don't attempt to dispose of concrete, tires, oil, paint, liquids or batteries, as they are not allowed.

Pension investment earnings expected to drop

(Santa Ana, CA) – Recently, the Orange County Employee Retirement System (OCERS) changed the pension fund's investment earnings assumption from 7.75 percent to 7.25 percent.

"Decreased OCERS investment earnings will force taxpayers to foot more of the bill for pensions without gaining any additional services," Supervisor Todd Spitzer said. "We must move to a 401(k)-style system where the market controls how much is paid out, and declines in investment earnings don't put a greater burden on taxpayers."

With a lower earnings assumption, that means that the pension fund will grow slower than before, thereby increasing the county's overall unfunded pension liability, which increases by $750 million. The red portion of the chart below shows the increased annual cost, which will be $25 million in Fiscal Year 2014-15 and $50 million annually in subsequent fiscal years. In the present "defined benefit" pension system, retirees are guaranteed a certain payout formula regardless of what happens with investment earnings, and taxpayer dollars are used to make up any shortfall. In a "defined contribution" 401(k)-style system, retiree payouts are dependent on the market performance of their retirement accounts.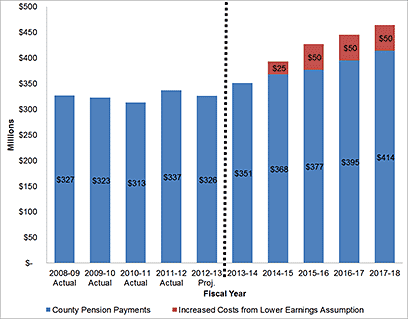 Source: CEO Budget office

Please click here to see a larger version of this chart.


Friends of Villa Park Library donates $6,000

(Villa Park, CA) – The Friends of the Villa Park Library have really outdone themselves. OC Community Resources recently announced the receipt of a $6,000 gift, aimed at providing library materials.

"Orange County's Friends of the Library organizations are vital to our community ," said Spitzer. "That's why I'm standing with these groups as they work with our county staff on new agreements for 2013 and beyond. Some of these groups date back to the founding of our county, and I want them to continue for many years to come."

"The Friends of the Villa Park Library is a member-supported nonprofit organization that advocates, fundraises and provides support to Villa Park Library. Recently they have contributed $6,000 dollars for the purchase of adult, teen, and children's material to a very much-used and appreciated collection," said County Librarian Helen Fried.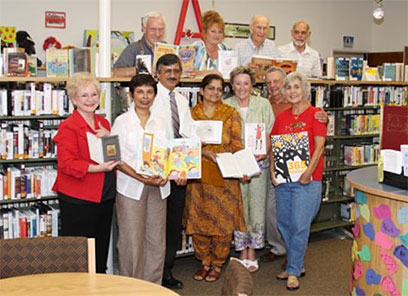 Members of the Friends of the Villa Park Library


Pet of the Week

| | |
| --- | --- |
| This week's featured pet is Mickey: a 10-month-old, tan, neutered male, Cairn Terrier Mix, ID# A1228359. If you're looking for a fun pup to add to your family, then Mickey is your guy! He loves everyone and he couldn't be happier playing with his toys or going to the dog park. He is incredibly sweet and affectionate and he loves everyone. Meet Mickey today and make him your valentine! Go to ocpetinfo.com for more information. | |

Events around the district

Irvine:
Urban Land Institute's Best of the Best Awards for sustainable developments
Ford Motor Co.'s Glen Bell Way location
April 18, 7:30 a.m.-10:30 a.m.

Villa Park:
Girl Scout Troop 68 will sponsor a drive-up cookie booth
Frank Younis 76 Station, Villa Park Towne Centre
February 18, 10:00 a.m. – 6:00 p.m.


DISTRICT

STAFF
Mike Johnson
Chief of Staff

Justin Glover
Communications Director

Martin Gardner
Policy Advisor

Martha Ochoa-Lopez
Policy Advisor

Carrie O'Malley
Policy Advisor

Chris Nguyen
Policy Advisor


District Map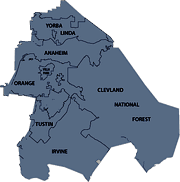 Anaheim, Irvine, Orange, Tustin, Villa Park, Yorba Linda

Stay Updated!