June 6, 2014
Volume 2

Issue 22

Voters Approve Nguyen-Spitzer Measure in Landslide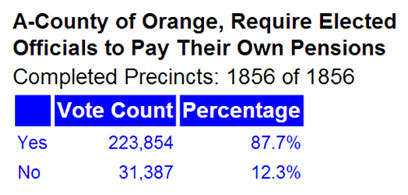 On Tuesday, Orange County voters approved Measure A in one of the largest landslides in County history. Measure A was an amendment to the County Charter proposed by Supervisors Janet Nguyen and Todd Spitzer to require all County elected officials to pay for their own employee pension contributions.

"When I sought election to the Board of Supervisors, I pledged to make government workers, including elected officials, pay for their own pension contribution costs," Supervisor Spitzer said. "With the approval of the County Charter amendment that Supervisor Nguyen and I proposed, the voters have sent a clear message that they want us to pay for our own pensions and that this action can never be reversed without another vote of the people."

Proposed by Supervisors Nguyen and Spitzer, the Board of Supervisors voted unanimously in November to place Measure A on the June 2014 ballot. With 87.7% of votes in support, Measure A has the highest approval of any countywide ballot measure in at least 32 years and is certainly one of the largest margins of victory, if not the largest, ever for a Countywide ballot measure.

Supervisor Spitzer Gives County Update to Irvine Chamber of Commerce Governmental Affairs Committee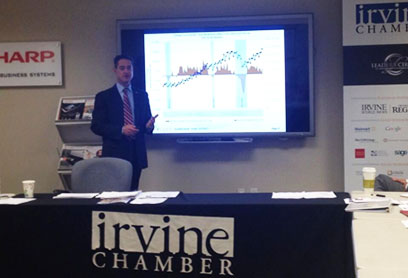 This week, Supervisor Todd Spitzer provided a County update to the Governmental Affairs Committee of the Irvine Chamber of Commerce.

"It is always a privilege to provide information about the County to business leaders in my district," Supervisor Spitzer said. "I thank the Irvine Chamber of Commerce for their kind invitation to speak at their Governmental Affairs Committee meeting."

Speaking just two days after the June 3 Primary, Spitzer discussed Orange County's election results with the committee. He went on to describe the Orange County economic forecast based on information from Chapman University, Cal State Fullerton, and UCLA. He also spoke about the OC Visionary Leaders' Conference, the County budget, the County credit rating, pension reform, labor negotiations, County land adjacent to the Great Park site, and transportation issues.

After his remarks, Spitzer helped honor military veterans who received the Lt. Col. Thomas Wall Scholarship at Irvine Valley College:

Kevin Michael Jawin, Marine Corps
Susan Eun Soo Koh, Air Force
Justin Charles Lowe, Marine Corps
Dannee Sengdara, Marine Corps
Ryan Thomas Smith, Marine Corps

Public Budget Preview and Hearings to Be Held on Tuesday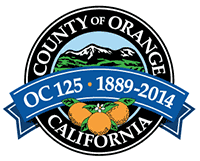 This coming Tuesday, June 10, the Orange County Public Budget Preview will be held from 8:00 AM – 9:00 AM in the Hall of Administration's Planning Commission Hearing Room. This will be followed at 9:30 AM by a public hearing on the budget, which will take place in the adjacent Board of Supervisors Hearing Room. The Fiscal Year (FY) 2014-15 budget is scheduled to be in effect from July 1, 2014-June 30, 2015.

"The budget is the one issue that affects all areas of governance," Supervisor Todd Spitzer said. "I encourage the public to participate in this process as we set the funding priorities of the County."

At the public preview at 8:00 AM, County budget staff will provide a brief overview of the FY 2014-15 budget, share information about the County budget process, and discuss the budget documents, which are already available online at http://ocgov.com/gov/ceo/deputy/finance/budget.

At the public hearing at 9:30 AM, the Board of Supervisors will hear from County staff and the public about the FY 2014-15 budget. Supervisors will also provide their feedback and take straw votes on budgetary issues. If the hearing is not completed on June 10, it may be extended to a second day on Wednesday, June 11. The budget will return for a final vote by the Board of Supervisors on Tuesday, June 24.

Both the preview and hearing will take place at the Orange County Hall of Administration, 333 W. Santa Ana Blvd., Santa Ana.

OC Voters Re-Elect Most Incumbents, Elect New Auditor-Controller, Elect New Judge, Replace County School Board Member, Send Four Races to Run-Off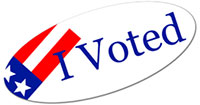 On Tuesday's ballot, Orange County voters decided who would fill three seats on the Orange County Board of Supervisors and two seats on the Orange County Board of Education, along with seven Countywide offices and four Superior Court Judges. Additionally, voters cast ballots for various state offices and the U.S. House of Representatives, which will all go to a run-off. In the Third District, Anaheim residents voted on three ballot measures while the Irvine Unified School District had a special election for school board.

"I congratulate the re-elected and newly-elected officials, and I also send best wishes to the candidates facing run-offs," Supervisor Todd Spitzer said. "I thank those citizens who voted for participating in our electoral process."

At the County level, two open seats were filled, nine of the eleven incumbents were re-elected, one incumbent was defeated, one incumbent will go to a November run-off, and three seats with retiring incumbents will go to a November run-off.

Re-elected were:

Supervisor Shawn Nelson, Fourth District (First elected in 2010)
Clerk-Recorder Hugh Nguyen (Appointed in 2013)
District Attorney-Public Administrator Tony Rackauckas (First elected in 1998)
Sheriff-Coroner Sandra Hutchens (Appointed in 2008)
Superintendent of Schools Al Mijares (Appointed in 2013)
Treasurer-Tax Collector Shari Freidenrich (First elected in 2010)
County Board of Education Member David Boyd, Trustee Area 2 (First elected in 2010)
Judge Derek Johnson (Appointed in 2000)
Judge Joanne Motoike (Appointed in 2013)
Newly elected officials replacing retiring incumbents were:

Auditor-Controller-Elect Eric Woolery, replacing Jan Grimes
Judge-Elect Jeff Ferguson, replacing Nancy Weiben Stock
Woolery and Ferguson are both Third District residents. Woolery is the Orange City Treasurer while Ferguson is a Senior Deputy District Attorney from Anaheim Hills. Grimes was appointed Auditor-Controller in 2013 by the Board of Supervisors. Stock was appointed to the bench in 1990 by Governor George Deukmejian.

One incumbent was defeated for re-election:

Linda Lindholm defeated incumbent Liz Parker for County Board of Education, Trustee Area 5
Lindholm is the Mayor of Laguna Niguel. Parker has served eight terms on the County Board of Education since her first election in 1982.

Four County races will go to a November run-off because no candidate received more than 50% of the vote:

Supervisor, Second District (replacing John Moorlach)

Board of Equalization Member Michelle Steel vs. Assemblyman Allan Mansoor

Supervisor, Fifth District (replacing Patricia Bates)

Laguna Niguel Councilman Robert Ming vs. Dana Point Mayor Lisa Bartlett

Assessor

Incumbent Webster Guillory vs. former Board of Equalization Member Claude Parrish

Judge (replacing William Froeberg)

Assistant District Attorney Kevin Haskins vs. Deputy Attorney General KC Jones
Except for odd-numbered State Senate Districts, all other State offices and the U.S. House of Representatives appeared on the June 3 ballot. Due to California's Proposition 14, all of those offices will advance to a November run-off regardless of whether a candidate broke 50%.

Voters in the City of Anaheim approved Measure C to update their City Charter and Measure E to allow safe and sane fireworks. Anaheim voters also rejected Measure D, which would have shortened the mayoral term from four years to two years.

In the Irvine Unified School District, a petition of 1.5% of the voters invalidated the November 2013 appointment of Ira Glasky to the school board. In the resulting special election, which was consolidated with Tuesday's primary election, Irvine Unified voters sent Glasky back to the school board. Glasky's term will expire in a few months, so his seat will be up for election again in November, this time for a full four-year term.

Pets of the Week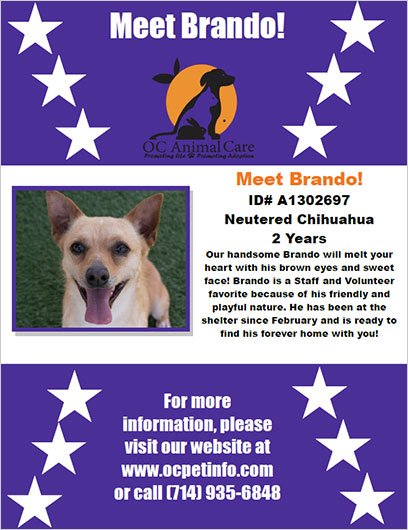 Click on the image above to view a PDF version.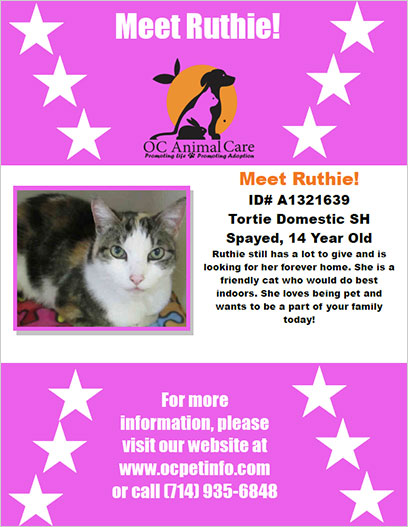 Click on the image above to view a PDF version.

Events Around the District

Anaheim
Anaheim/Orange County Job Fair and Expo
Wednesday, June 11, 10:00 AM – 3:00 PM
Hall E, Anaheim Convention Center, 800 W. Katella Ave.

Irvine
Preserving the Season: Let's Jam
Saturday, June 7, 10:00 AM – 11:00 AM
Orange County Great Park

Orange
Conversation Club
Monday, June 9, 6:30 PM – 7:30 PM
Orange Public Library & History Center, 407 E. Chapman Ave.

Silverado
Barefoot Veterinarian Clinic
Wednesday, June 11, 3:00 PM – 7:00 PM
Silverado Community Center, 27641 Silverado Canyon Rd.

Tustin
Father's Day Luncheon
Friday, June 13, 12:00 PM – 1:00 PM
Tustin Area Senior Center, 200 S. C St

Villa Park
Free Outdoor Family Movie Night – "Frozen"
Friday, June 13, Activities at 5:00 PM, Movie at Dusk
Serrano Elementary School, 17741 Serrano Ave.

Yorba Linda
Stitchin' in the Stacks
Saturday, June 7, 10:00 AM – 12:00 PM
Yorba Linda Public Library, 18181 Imperial Hwy.




DISTRICT

STAFF
Martha Ochoa
Chief of Staff

Chris Nguyen
Senior Policy Advisor

Carrie O'Malley
Senior Policy Advisor

Martin Gardner
Policy Advisor

Christine Richters
Executive Aide



District Map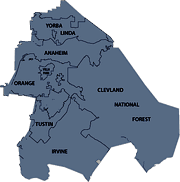 Anaheim, Irvine, Orange, Tustin, Villa Park, Yorba Linda, El Modena, North Tustin, Orange Park Acres, the Canyon Communities

Stay Updated!