June 13, 2014
Volume 2

Issue 23

Supervisors Hold Budget Hearings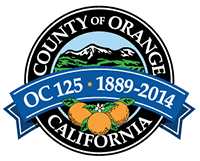 On Tuesday, the Board of Supervisors held public budget hearings for Fiscal Year (FY) 2014-15, the budget for July 1, 2014-June 30, 2015.

"The budget is how we prioritize what it is that we want our government to do for the people," Supervisor Todd Spitzer said. "I am proud that we have a balanced, responsible budget to serve the public."

The County budget for FY 2014-15 is $5.42 billion while the budget for FY 2013-14 is $5.36 billion. That represents a $60 million increase over the prior year, or about a 1% increase. County revenues are projected to grow by 2% and reflect moderate economic growth levels projected by economists.

The County has 17,719 budgeted positions for FY 2014-15, which is an increase of 91 positions (0.5%) over FY 2013-14.

For FY-2014-15, the State has shortchanged Orange County $6.9 million in AB 109 monies. This $6.9 million is split between the Sheriff, Probation, the Health Care Agency, the District Attorney, the Public Defender, and city police departments. AB 109 is a state law that transfers criminals from State prison to county jails. The State is supposed to reimburse counties for this expense, and county taxpayers are forced to pay for the shortfall when the State doesn't cover what they promised in AB 109.

In the FY 2014-15 budget, the County will make a $5 million payment to the State, the first of five payments required to pay back the Vehicle License Fee Adjustment Amount (VLFAA) monies owed to the State.

The debt payments in the budget have Orange County scheduled to pay off the remainder of the debt from the 1995 bankruptcy by July 1, 2017.

The County budget staff will bring the FY 2014-15 budget back for a final vote by the Board of Supervisors on June 24, and the budget will take effect on July 1.

The County budget and related documents are available online at http://ocgov.com/gov/ceo/deputy/finance/budget.

Supervisor Spitzer Opposes Dog License Fee Increase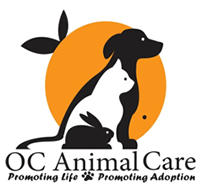 This week, the Board of Supervisors, in a 3-1 vote, approved a new fee schedule for OC Animal Care, which increased 55 fees, decreased 19 fees, and maintained 29 fees at their prior levels. Supervisor Todd Spitzer cast the sole vote against the new fee schedule, which increases the standard dog license fee by 12.5%.

"By increasing the standard dog licensing fee from $24 to $27, Orange County has one of the highest fees in Southern California," Supervisor Spitzer said. "I oppose this fee increase because it is unfair to law-abiding citizens who are forced to pay more to subsidize those who break the law by refusing to license their dogs."

Facing a $1.4 million shortfall in next year's budget, OC Animal Care gained agreement from the Orange County City Managers Association for a $780,200 increase in contributions from contract cities. (17 of Orange County's 34 cities contract with OC Animal Care for animal control and animal shelter services while an 18th city, Santa Ana, contracts only for animal shelter services.)

After accounting for the $780,200 city contribution, OC Animal Care still had a $626,300 shortfall remaining.

The new fee schedule will affect residents of unincorporated areas and residents of the contract cities, which includes all areas of the Third Supervisorial District other than Irvine:

Anaheim
Brea
Cypress
Fountain Valley
Fullerton
Garden Grove
Huntington Beach
Laguna Hills
Lake Forest
Orange
Placentia
Rancho Santa Margarita
San Juan Capistrano
Santa Ana (Shelter Services Only)
Stanton
Tustin
Villa Park
Yorba Linda

OCTA Dump the Pump and Prizes Next Week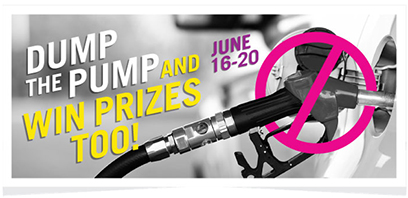 The Orange County Transportation Authority (OCTA) encourages OC residents to take part in next week's national Dump the Pump effort. OCTA will offer prizes to individuals who pledge to ride the bus, ride the train, carpool, vanpool, or bike.

"With rising gas prices, many people are turning to alternative methods of transportation," OCTA Director Todd Spitzer said. "Dump the Pump is an opportunity for commuters to try out different modes of transportation to see if another method works for them."

Commuters who fill out the Dump the Pump pledge online will be able to enter a contest to win a bus pass, a Metrolink round-trip ticket, a bike helmet, a $50 gift card, or an iPad.

By using an alternative mode of transportation, commuters will save money by not needing to buy as much gas, alleviate traffic congestion by reducing the number of cars on the road, and help clean the air by reducing auto emissions.

More information about Dump the Pump is available at http://octa.net/Share-the-Ride/Dump-the-Pump-Week/.

Last Chance to Start Payment Plans for Delinquent Property Taxes


(Portions Courtesy of the Treasurer-Tax Collector)

A listing of all properties by city with delinquent taxes owed for five or more years has been published by Orange County Treasurer-Tax Collector Shari L. Freidenrich, CPA, in the newspaper and online at ocgov.com/taxdefaultedproperty. These properties may be subject to auction unless owners act now to enter into an installment plan for payment.

"When we live in a society, we all agree to pay our taxes to fund basic necessities like public safety, education, water, and roads, and it's my job as an elected policymaker to keep those taxes as low as possible," Supervisor Todd Spitzer said. "However, there are a small number of people who have not met their obligations, and I urge these people to contact the Treasurer-Tax Collector to set up a payment plan."

Property owners have until June 30, 2014, to begin a Five-Year Installment Plan to pay the delinquent taxes on their properties. The property owner must qualify for the plan by meeting certain criteria. If the tax-defaulted properties more than five years without payment do not have an installment plan started and in good standing by June 30, the only way to avoid the tax auction is to pay 100% of the taxes, penalties and fees levied on the property prior to the date of the next tax auction. No partial payments or installment payments will be accepted prior to the auction date.

If a resident moves or a business relocates and they have not received a property tax bill recently, and if they did not file a change of address with the Office of the Assessor nor gone online to pay their property tax bill, their taxes may be delinquent. Orange County residents and businesses can download a change of address form by going to ocgov.com/octaxbill and then hovering on "How Do I" and then clicking on "Request a Change of Address."

An easy way to check whether property taxes are outstanding is to go online to ocgov.com/octaxbill and input either the property address or the parcel number (APN). Click "find" and then click on the APN link that will identify if there are outstanding property taxes due.

Taxpayers should consider checking online before the final tax installment payment date to make sure that all payments have been processed.

Another easy way to remember to make property tax payments is to sign up for the Treasurer-Tax Collector's email reminder system that sends an email alert when property tax bills are mailed. The alerts are sent 10 days prior to the last payment date and one day prior to the last payment date.

Pet of the Week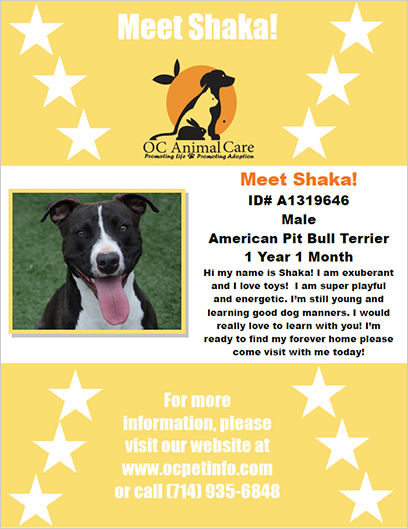 Click on the image above to view a PDF version.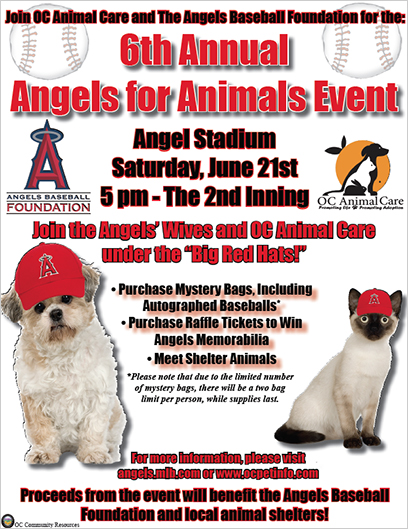 Click on the image above to view a PDF version.

Events Around the District

Anaheim
Luce Puppet Presents Zomo the Trickster Rabbit
Tuesday, June 16, 6:30 PM
Anaheim Public Library – Canyon Hills Branch, 400 Scout Trail

Irvine
Flag Day Celebration
Saturday, June 14, 1:00 PM – 3:00 PM
OC Public Library – University Park Branch, 4512 Sandburg Way

Orange
Habitat Restoration
Saturday, June 14, 8:30 AM – 11:00 AM
Irvine Regional Park, 1 Irvine Park Rd.

Silverado
Limestone Ride to the Sinks
Wednesday, June 18, 10:00 AM – 2:00 PM
Augustine Staging Area, E. Santiago Canyon Rd. & Hicks Haul Rd.

Tustin
18th Annual Tustin Police Department Open House
Saturday, June 14, 11:00 AM – 3:00 PM
Tustin Police Department, 300 Centennial Way

Villa Park
Free Outdoor Family Movie Night – "Frozen"
Friday, June 13, Activities at 5:00 PM, Movie at Dusk
Serrano Elementary School, 17741 Serrano Ave.

Yorba Linda
Summer Kick-Off Festival
Saturday, June 14, 10:00 AM – 3:00 PM
Yorba Linda Public Library, 18181 Imperial Hwy.




DISTRICT

STAFF
Martha Ochoa
Chief of Staff

Chris Nguyen
Senior Policy Advisor

Carrie O'Malley
Senior Policy Advisor

Martin Gardner
Policy Advisor

Christine Richters
Executive Aide



District Map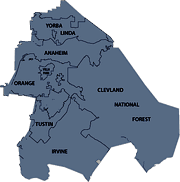 Anaheim, Irvine, Orange, Tustin, Villa Park, Yorba Linda, El Modena, North Tustin, Orange Park Acres, the Canyon Communities

Stay Updated!