January 24, 2014
Volume 2

Issue 3

Orange County Recognized by Presidential Commission on Election Administration


This week, the bipartisan Presidential Commission on Election Administration issued its final report, which includes 19 recommendations for improving the administration of elections nationwide. Orange County is one of just a handful of jurisdictions that were identified in the report for best practices, innovation and election operations.

"The lynchpin of American democracy is our system of free and fair elections," Supervisor Todd Spitzer said. "I am excited that Orange County has been cited for leading the nation in providing efficient and transparent processes for this most cherished American right."

The improvements to Orange County's election operations have been cited as a model for other jurisdictions to emulate. Among the innovative Orange County practices cited by the report are:

Online information for voters about wait times at specific polling places
Data gathering and analysis for future elections on polling place wait time
Online tracking and verifying of absentee ballot status for voters
A web portal for military and overseas voters to register to vote, verify/update military or overseas status, print a ballot, and request future ballots
"I thank Registrar of Voters Neal Kelley and his staff for their efforts to improve the most important part of our democratic process," Spitzer also said. "I look forward to seeing their continual improvements and innovations for all Orange County voters."

The Presidential Commission was formed following the 2012 general election in response to excessive wait times experienced by voters in battleground states such as Pennsylvania, Ohio and Florida.

The report can be found at http://www.supportthevoter.gov.

June 3 Special Election to Be Held in Irvine Unified School District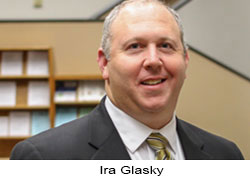 (Photo courtesy of Irvine Unified School District)

Voters in the Irvine Unified School District will face a special election that will be consolidated with the Tuesday, June 3, primary election. This special election will fill a seat on the Irvine School Board for less than six months. The Irvine Unified School District covers most of Irvine and small portions of Tustin.

Irvine School Board Member Gavin Huntley-Fenner resigned effective on November 21, 2013. At that point, the Irvine School Board voted to appoint Ira Glasky to fill the vacancy, with one year remaining on Huntley-Fenner's term. The next regularly scheduled election for the seat was set for November 4, 2014.

Under State Education Code Section 5091, the appointment can be terminated and replaced with a special election with the signatures of 1.5% of registered voters in the district if the signatures are submitted within 30 days of the appointment. A petition was submitted to the County Department of Education on December 23.

On Thursday, the Registrar of Voters verified that 1,798 signatures (1.6% of all Irvine Unified registered voters) were valid out of 2,579 submitted. 781 signatures, or 30.3%, were found to be invalid. Consequently, Glasky's appointment to the Board of Education has been rescinded and a special election will be held on June 3. The winner of the June special election will hold the seat for less than six months. After the June special election, the regular election for the same seat will be held on November 4.

The last time this type of special election was held in Orange County was in February 2008 in the Anaheim Union High School District. After the death of Denise Mansfield-Reinking in 2007, the Anaheim Union High School Board appointed Harald Martin to fill the vacancy. A petition terminated Martin's appointment, and the February 2008 special election was won by Jordan Brandman. The Anaheim Union High School District lies mostly in the Fourth Supervisorial District but does include small portions of the Third Supervisorial District that are west of the Santa Ana River and south of Lincoln Avenue in Anaheim.

County Procurement Office's Vendor Information Day on January 30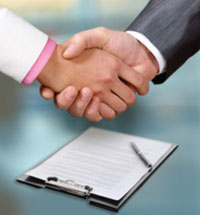 The County of Orange Procurement Office hosts Vendor Information Day at its offices to give businesses information about how to do work with the County. Vendor Information Day also allows businesses to get questions answered about the County purchasing process.

"It is in the taxpayers' best interest that as many potential vendors as possible participate in the County's bidding process to ensure the most efficient delivery of services at the best price," Supervisor Todd Spitzer said. "I urge all businesses to send representatives to Vendor Information Day to learn about opportunities in County contracting."

The Procurement Office has also prepared a brochure about doing business with the County, which covers topics such as vendor registration on BidSync (the free online prospective vendor system), invoice submission, payment procedures, direct deposit payments, child support enforcement, environmentally preferable purchasing, and surplus property and disposal. Click here to download the brochure.

Vendor Information Day takes place on the last Thursday of each month (except Thanksgiving and Christmas). The first Vendor Information Day of 2014 is next week, on January 30. Vendor Information Day is held at:

County Procurement Office
1300 S. Grand Ave.
Building A, 2nd Floor, Conference Room B
Santa Ana, CA 92705

County Employees Ridesharing/Carpooling Above Regional Average and Growing


(Portions Courtesy of OC Human Resource Services)

In September, the County conducted an annual transportation survey of its employees and exceeded the 90% response rate goal.

"I thank and congratulate our County employees, agencies, and departments for their strong participation in the survey," Supervisor Todd Spitzer said. "More importantly, I thank our County employees who utilize public transit, carpooling, and other alternatives to reduce traffic on Orange County's roads and freeways."

Based on 16,075 surveys collected, these are the areas where County employees begin their commute:


Central Orange County
6,015
37%
North Orange County
3,164
20%
South Orange County
3,045
19%
Los Angeles County
1,691
11%
Riverside County
1,587
10%
San Bernardino County
451
3%
San Diego County
114
1%
Other
8
0%
Total Surveys
16,075

Start times and work locations add to the overall picture and show that there is a great potential for carpooling, vanpooling, transit use and bicycling as alternatives to driving alone to work. The County will be enhancing the OC Rideshare Program Incentives in 2014 based on these commuting trends.

The 2013 survey also revealed that 24% of employees are helping reduce the number of cars on the road by carpooling, vanpooling, using public transit, biking, or walking to work one or more days during a typical week.

During the survey week, the average vehicle ridership was 1.28, slightly above the regional average and up from the prior year.

The survey data also showed that 10,968 trips were eliminated from traffic by ridesharing to work or eliminating commute trips. Using an average round trip of 34 miles, that's 372,912 miles reduced in one week – over 19 million in one year. That means a huge reduction of air pollution and traffic congestion.

Additionally, during the transportation survey, more than 3,000 employees signed up for the Carpool/Vanpool Classifieds list. Thanks to the interest of these employees in finding carpool/vanpool partners for their commute to work, the list more than quadrupled.

Pet of the Week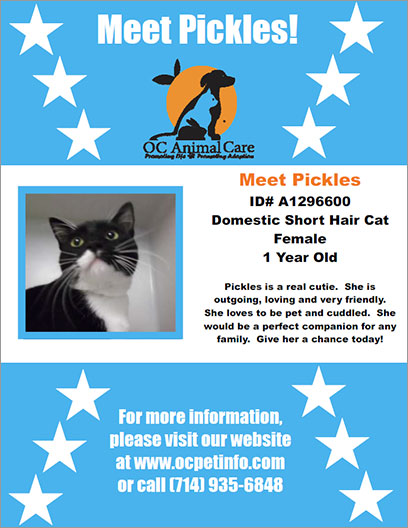 Click on the image above to view a PDF version.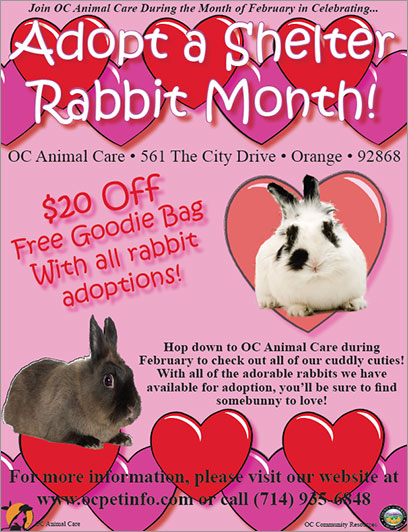 Click on the image above to view a PDF version.

Events Around the District

Anaheim
Cyber Safety Workshop with Free Pizza
Saturday, January 25, 2:00 PM
Anaheim Public Library – Canyon Hills Branch, 400 Scout Trail

Irvine
Naturalization for Farsi Speakers Class
Monday, January 27, 7:00 PM – 9:00 PM
Orange County Public Library – Irvine University Park Branch,
4512 Sandburg Way

Orange
Save Coupons – Save BIG! (Art of "Couponing")
Saturday, January 25, 2:00 PM – 3:00 PM
Orange Public Library & History Center, 407 E. Chapman Ave.

Silverado
Mountain Music Jam Up Black Star Canyon Road
Friday, January 24, 6:00 PM – 8:00 PM
Black Star Canyon Parking Lot, End of Black Star Canyon Rd. by Brown Metal Pipe Gate

Tustin
Maximizing Your Social Security Benefits
Tuesday, January 28, 6:00 PM – 7:30 PM
Orange County Public Library – Tustin Branch, 345 E. Main St.

Villa Park
Baby Play and Storytime for Ages 2 Months – 15 Months
Monday, January 27, 10:30 AM – 11:00 AM
Orange County Public Library – Villa Park Branch, 17865 Santiago Blvd.

Yorba Linda
Food for Thought: Healthy Lunch Recipes
Wednesday, January 29, 7:00 PM – 8:30 PM
Yorba Linda Public Library, 18181 Imperial Hwy.




DISTRICT

STAFF
Martha Ochoa
Chief of Staff

Martin Gardner
Policy Advisor

Carrie O'Malley
Policy Advisor

Chris Nguyen
Policy Advisor

Christine Richters
Executive Aide



District Map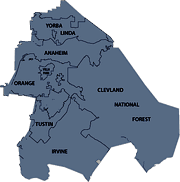 Anaheim, Irvine, Orange, Tustin, Villa Park, Yorba Linda, El Modena, North Tustin, Orange Park Acres, the Canyon Communities

Stay Updated!