October 2, 2014
Volume 2

Issue 38

Board of Supervisors Unanimously Approve John Wayne Airport Settlement Agreement Amendment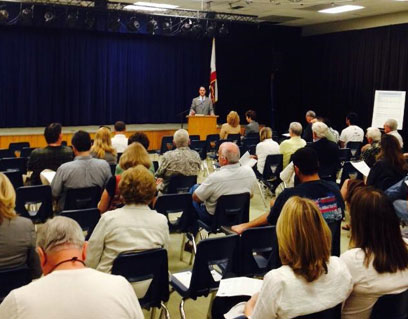 Supervisor Todd Spitzer held a John Wayne Airport Town Hall Meeting at Hewes Middle School in North Tustin
(Portions courtesy of John Wayne Airport)

This week the Orange County Board of Supervisors voted 5-0 to approve the proposed John Wayne Airport (JWA) Settlement Agreement Amendment and to certify Environmental Impact Report 617.

Supervisor Todd Spitzer, in partnership with JWA did extensive outreach to the residents potentially impacted by the noise at John Wayne Airport. This included holding a Third District Mayors/City Managers Meeting and a town hall meeting at Hewes Middle School in North Tustin.

The 1985 Settlement Agreement formalized consensus between the County of Orange, the City of Newport Beach, the Airport Working Group (AWG) and Stop Polluting Our Newport (SPON) on the nature and extent of facility and operational improvements that could be implemented at JWA through 2005. In 2003, the original four signatories approved a series of amendments to the Settlement Agreement that allowed for additional facilities and operational capacity and continued to provide environmental protections for the local community through 2015.

Supervisor Spitzer commented, "The most important thing this agreement extension does is strike a balance between protecting residents and growing the economic benefits of the airport. Through all of my outreach on this issue, the biggest concern of the residents has been to minimize noise and protect the curfew. I'm glad we've done that."

The amendment approved by the Board of Supervisors this week maintains JWA's curfew through 2035 and provides for an increase in passenger service levels from the currently authorized 10.8 million annual passengers (MAP) to 11.8 MAP in 2021 and to 12.2 or 12.5 MAP (depending on actual passenger levels) from 2026 through 2030.

For more details about the Settlement Agreement and the amendment process, visit www.ocair.com/settlementagreement.

Villa Park Held Citywide Neighborhood Watch Meeting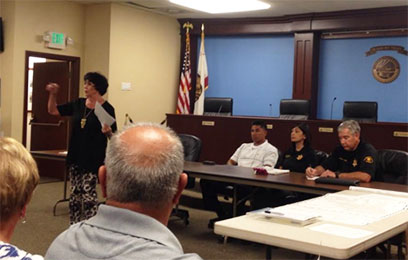 Mary Silzel speaking to Villa Park residents
(Portions courtesy of the City of Villa Park)

Villa Park held a citywide Neighborhood Watch organizational meeting this last week at City Hall. The effort was coordinated by the OC Sheriff's Department and residents Mary and Wayne Silzel, who have served in the Neighborhood Watch program for 35 years.

Supervisor Spitzer attended the meeting and provided recent crime statistics in Villa Park, stating, "The good news is that residents can help fight crimes like theft by participating in Neighborhood Watch." While overall crime levels in Villa Park remain low, there has been a rise in burglary and other property crimes.

Neighborhood Watch is a crime prevention program that enlists the active participation of residents in cooperation with law enforcement to reduce crime in their communities. It involves neighbors getting to know each other and working together in a program of mutual assistance. Residents become trained to recognize and report suspicious activities, and can then implement crime prevention techniques such as residential and vehicle security, and personal safety into their neighborhoods.

Neighborhood Watch does not require frequent or elaborate meetings
It does not ask that anyone take any personal risks to prevent crime
Law enforcement personnel will attend your meetings to answer questions about crime in your community and provide valuable information on how the Sheriff's Department works.
Neighborhood Watch meetings can cover such topics as Home Security, Personal Safety, Identity Theft, Disaster Preparedness and any other topics that neighborhoods may be interested in. For more information on Neighborhood Watch in Villa Park, please contact the City of Villa Park at (714) 998-1500 or info@villapark.org.

Orange County Community Court Selected as National Mentor Site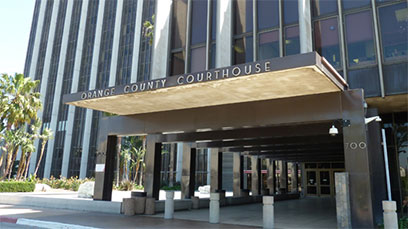 (Portions courtesy of Superior Court of California, County of Orange)

The Orange County Community Court is one of four sites selected by the Center for Court Innovation, in partnership with the U.S. Department of Justice's Bureau of Justice Assistance, to serve as a mentor for other courts around the nation. As a mentor court, the Orange County Community Court will encourage other jurisdictions to engage with local residents and create meaningful alternatives to incarceration for criminal offenders. The other mentor sites are Dallas, TX, Hartford, CT, and San Francisco, CA.

Community courts emphasize alternative responses to incarceration by linking offenders to drug treatment, mental health services, job training, and other services to help them address the underlying issues that often fuel criminal behavior. Community courts place special emphasis on treating individual offenders with dignity and respect. Research has shown that this commitment to "procedural justice" can reduce crime, improve compliance with court orders, and enhance public trust in the justice system.

The Orange County Community Court will serve as a national resource, helping courts around the country to enhance procedural justice and promote the use of alternatives to jail when appropriate. "Being selected as a National Mentor Site is a great compliment to the OC justice system," Supervisor Todd Spitzer said.

The Center for Court Innovation collaborated with the Bureau of Justice Assistance in the selection of the courts and will administer the mentor court program. The Center for Court Innovation is a non-profit organization with more than 20 years of experience in planning and implementing community.

Red Ribbon Week – Wear a Ribbon to Get Free Family Entrance to Parks and OC Zoo

(Portions courtesy of OC Parks & OC Sheriff's Department)

OC Parks is proud to partner with the Orange County Sheriff's Department (OCSD) in the countywide Red Ribbon Week for the fourth year. OCSD will distribute 1,000,000 Red Ribbon wristbands to every school-aged child in public and private schools, as well as many businesses and government agencies throughout Orange County.

Since 1988, Orange County has been celebrating Red Ribbon Week, which is a national drug prevention effort. Red Ribbon Week is celebrated during the last week of October each year in schools and communities to increase awareness about alcohol, tobacco, and other drug prevention, as well as to kick-off a year of prevention that promotes drug-free lifestyles.

Each student wearing a red Drug Use is Life Abuse wristband is eligible to receive free weekend entrance for their whole family to eight OC Parks and free admission to the OC Zoo on October 4, 5, 11, and 12.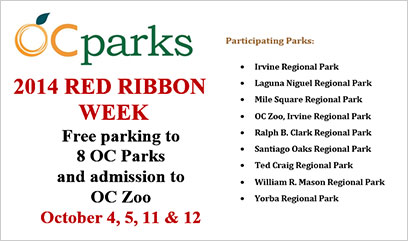 Battle of the Banners Art Contest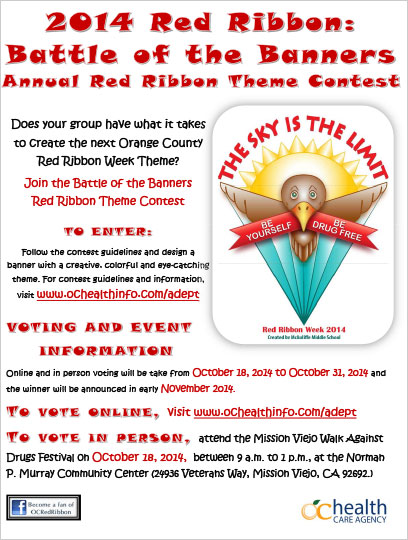 Click on the image above to view a PDF version.
(Portions courtesy of OC Health)

Youth groups are invited to compete in creating next year's logo and theme!

All Orange County public and private school students in grades 1 through 12, and community youth group members as well are invited to participate in the contest.

The deadline to submit banners is October 13. Voting will take place on October 18 and online voting will take place October 15 - October 31. Winners will be announced in early November 2014. Click here [ Download a copy of the packet ] for more information.

Orange County Students Invited to Enter John Wayne Airport's 25th Annual Student Art Contest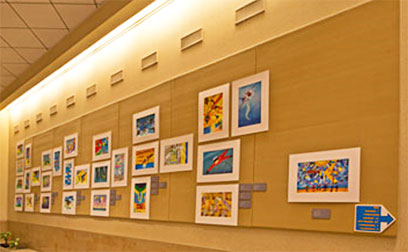 Winning student artwork on display in the Thomas F. Riley Terminal 2013
(Portions courtesy of John Wayne Airport)

John Wayne Airport's (JWA) 25th annual Student Art Contest is underway. All Orange County public and private school students in grades kindergarten through 12 are encouraged to submit artwork inspired by this year's theme: "OC125: Exploring Orange County's Story." Entries should be submitted to the Orange County Department of Education, any Orange County Public Library Branch or participating city libraries, no later than 4 p.m., Wednesday, November 5, 2014.

This year, the JWA Student Art Contest theme was selected to commemorate Orange County's rich 125-year history. For inspiration, students are encouraged to visit JWA's OC 125 Exhibition currently on display in the passenger walkway between Thomas F. Riley Terminal B and C or explore the OC 125 companion guide available at www.ocair.com. Artwork that best depicts this year's contest theme are selected for exhibition and prizes. Winners and honorable mentions will be exhibited from December 9 through March 6 in the arrival level in baggage claim adjacent to Baggage Carousels 1 and 4.

Each entrant will receive a certificate of participation from the Airport, and select winners will be awarded prizes donated by sponsors including Boomers! Irvine, Disneyland Resort, Irvine Museum, JWA McDonald's, Knott's Berry Farm, Laguna College of Art and Design, La Habra Children's Museum and Southwest Airlines. For more information, visit www.ocair.com

Pet of the Week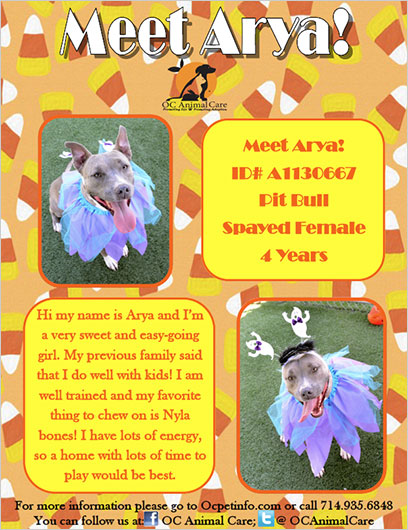 Click on the image above to view a PDF version.

Events Around the District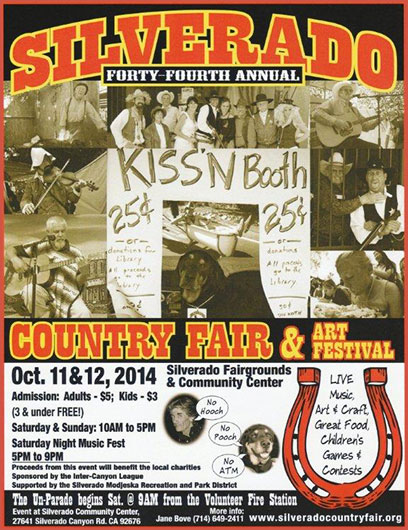 Click on the image above to view a PDF version.
Anaheim
Family Story Time
Saturday, October 4, 11:00 AM
East Anaheim Branch Library, 8201 Santa Ana Canyon Rd.

Family Story Time
Monday, October 6, 7:00 PM
Canyon Hills Branch Library, 400 Scout Trail

Irvine
Turning Runways Into Greenways
Tuesday, October 7, 5:30 PM – 7:30 PM
Orange County Great Park, Parking at Trabuco off Sand Canyon Ave.

Certified Farmers Market
Sunday, October 5, 10:00 AM – 2:00 PM
Orange County Great Park

Orange
Irvine Park Railroad Pumpkin Patch
Daily through Friday, October 31, 10:00 AM
Irvine Regional Park, 1 Irvine Park Road

Fall Floral Design – The Enchanted Florist
Monday, October 6, 6:30 PM
Orange Public Library & History Center, 407 Chapman Ave.

Silverado
44th Annual Silverado Country Fair
Friday, October 10 – Sunday, October 12 , 10:00 AM – 6:00PM
Silverado Community Center, 27641 Silverado Canyon Rd.

Tustin
57th Annual Tustin Tiller Days Festival
Friday, October 3, 4:00 PM – 11:00PM; Saturday, October 4, 11:00 AM-11:00 PM &
Sunday, October 5, 11:00 AM-8:00 PM
Columbus Tustin Park, 14712 Prospect Ave.

Tustin Tiller Days Parade
Saturday, October 4, 10:00 AM
Corner of Main & Pacific streets. Ends at the festival grounds.

Villa Park
Walk With a Friend/Adopt a Dog
Saturday, October 4, 9:00 AM
Green Belt at Lincoln and Wanda

Halloween Fest
Thursday, October 30, 4:30 PM-7:30 PM
Villa Park Towne Centre

Yorba Linda
Self-Portrait Class for Students (K-12)
Saturday, October 4, 2:00 PM
Yorba Linda Library, 18181 Imperial Hwy.

OCFA Station No. 32 Open House
Saturday, October 11, 9:00 AM – 2:00 PM
OCFA Station No. 32, 20990 Yorba Linda Blvd.


For questions or comments regarding Spitzer's E-Newsletter
please contact the Supervisor's office staff at: (714) 834-3330 or Melanie.Eustice@ocgov.com


DISTRICT

STAFF
Martha Ochoa
Chief of Staff

Melanie Eustice
Communications Director

Chris Nguyen
Senior Policy Advisor

Carrie O'Malley
Senior Policy Advisor

Martin Gardner
Policy Advisor

Melissa March
Policy Advisor

Christine Richters
Executive Aide



District Map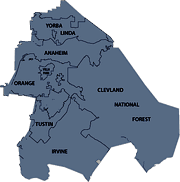 Anaheim, Irvine, Orange, Tustin, Villa Park, Yorba Linda, El Modena, North Tustin, Orange Park Acres, the Canyon Communities

Stay Updated!