October 17, 2014
Volume 2

Issue 40

Supervisor Spitzer Speaks at the Public Safety Realignment Summit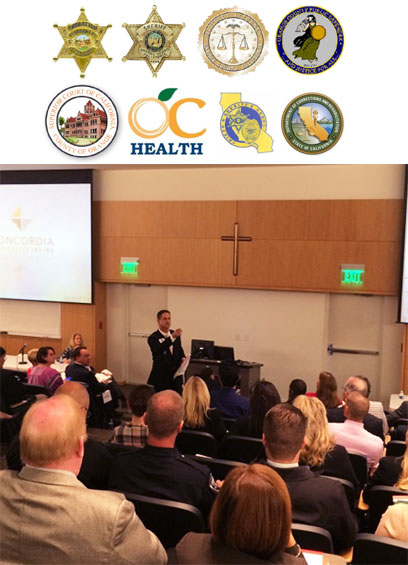 (Portions courtesy of Orange County Probation)

On October 10, at Concordia University, Supervisor Todd Spitzer led a Summit of nearly 200 community leaders and stakeholders in a discussion of Public Safety Realignment in Orange County. Since 2011, the Public Safety Realignment Act, generally known as AB 109 or Realignment, has made dramatic changes to the California criminal justice system. Realignment transferred the responsibility of offender detention and supervision from the state to the counties for most non-sexual and non-violent felonies. It gave local jurisdictions the responsibility to manage offenders through a Community Corrections Partnership (CCP).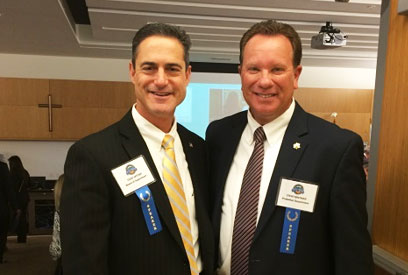 Supervisor Spitzer and Chief Probation Officer Steven Sentman
Supervisor Spitzer spoke about the budgetary impacts that realignment has had on the county, "In Orange County our allocation has been insufficient to the tune of millions of dollars in each year. As you can imagine, this has placed further strain on our General Fund at a time when we can least afford it. The State's decision to rob us of $73 million dollars a year of VLF Revenue had already pushed us to the brink of cutting vital public services, including public safety."

The panel discussed a variety of funding and programming issues from various impacted agencies OC Probation, OC Sheriff's Department, the District Attorney's office and the California Board of State and Community Corrections. Also in attendance at the summit were law enforcement, judges, elected officials and the Public Policy Institute.

Supervisor Spitzer will continue to work with the CCP and those in law enforcement and public protection to look at what works in getting offenders back on track as productive members of our community.

Orange County Fire Authority Open House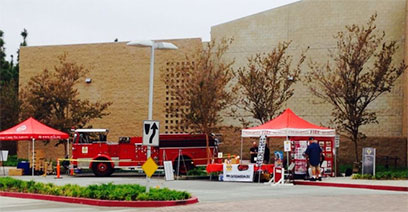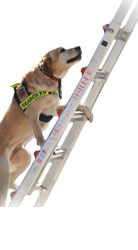 (Portions courtesy of the Orange County Fire Authority)


The Orange County Fire Authority (OCFA) held its Annual Open House on Saturday inviting the public to visit OCFA facilities to see fire equipment, meet firefighters and learn about fire prevention and safety.

Over 3,000 residents visited the OCFA Regional Fire Operations and Training Center and enjoyed tours, barbeque and presentations that included the 911 Center Tour, Kiddie Smoke Alarm, Fire Drowning Prevention, Search and Rescue Dog and Fire. The fire demonstration showed firefighters extinguishing live flames.

Supervisor Spitzer Speaks at the Orange County Family Justice Center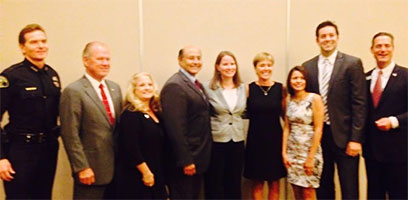 Anaheim Police Department Deputy Chief and Board Member Julian Harvey, OCFJC Foundation Founder and Chair John Welter, OCFJC Foundation Luncheon Chair and Board Member Kandee Beas, California Senator and OCFJC Foundation Board Member Lou Correa, OCFJC Foundation Executive Director Kerith Dilley, OCFJC Foundation Vice President of the Board and Excellence Award Honoree Susan Bruegman, OCFJC Volunteer and Volunteer of the Year Honoree Johanna Gonzalez, Orange County Deputy District Attorney and OCFJC Onsite Individual Contributor Honoree Jess Rodriguez and Supervisor Todd Spitzer
(Portions courtesy of Orange County Family Justice Center)

Supervisor Todd Spitzer spoke at the Orange County Family Justice Center Foundation Anniversary Luncheon to commend community leaders for their work in family violence prevention.

The Orange County Family Justice Center is a safe, confidential and friendly place where assistance is provided to Survivors of Domestic Violence. Services are offered to address the needs of all forms of family crimes including domestic violence, child abuse, sexual assault and elder/dependent adult abuse. Some of the services include legal assistance, prosecution, and advocacy.

Supervisor Spitzer shared that he has dedicated most of his career, over 22 years in elected office, to combating domestic violence and protecting victims' rights. "As a County Supervisor, I work hard to ensure that law enforcement has the funds and support that they need to be successful," Supervisor Spitzer said.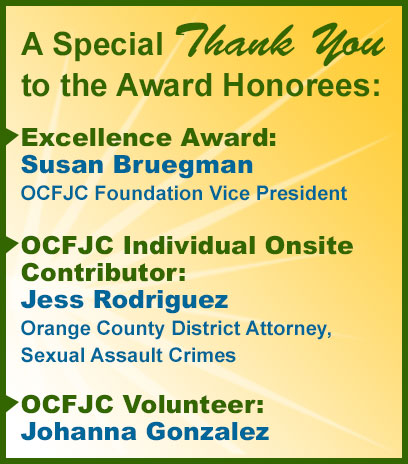 For more information on how to get involved with the Orange County Family Justice Center visit www.ocfjcfoundation.org.

Grand Jury Applications Now Being Accepted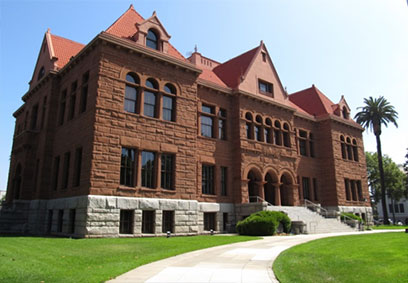 (Portions courtesy of the Orange County Superior Court)

The Orange County Superior Court is now accepting applications for the 2015-2016 Orange County Grand Jury. A new 19-member Grand Jury will be empaneled for a one-year term that begins July 1.

As mandated by the California Constitution, the Grand Jury has three basic functions: weighing criminal charges and determining whether indictments should be returned; weighing any allegations of misconduct against public officials to determine whether to present formal accusations requesting their removal from office; and acting as the public's "watchdog" by investigating and reporting on the affairs of local government. Most of the Grand Jury panel's time is spent performing civil oversight of local government by reviewing and evaluating county and city agencies, schools, and special districts within the county.

Grand jurors attend tours and briefings to increase their knowledge of the workings of county agencies to help them assess potential problems and then conduct investigations and write reports summarizing their concerns and recommendations.

Superior Court judges interview qualified applicants and Orange County Sheriff's Department officers conduct background investigations on these candidates. Selection of the 19-member Grand Jury is achieved by a random drawing of the top 25 to 30 candidates nominated for service, to equally represent each of the five Orange County Supervisorial Districts, as required by law.

Requirements to Serve

At least 18 years old
United States citizen
Orange County resident for at least one year
Sufficiently fluent in written and spoken English
In possession of sound judgment, good character, and a sense of fairness
To obtain an application form or receive more information click here, call the Grand Jury Hotline at (657) 622-6747, or visit the Jury Commissioner's Office, 700 Civic Center Drive West, Santa Ana, 92701. Individuals meeting the above requirements are encouraged to apply. Completed applications must be received by Friday, January 23, 2015.

Pet of the Week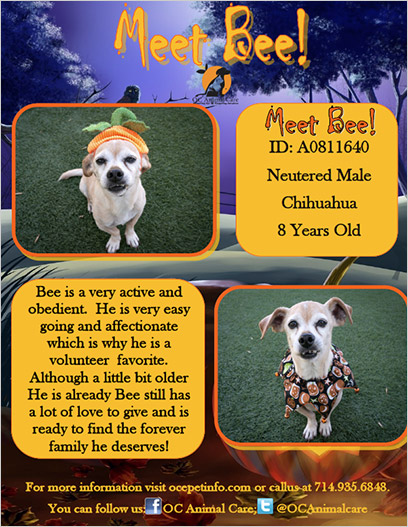 Click on the image above to view a PDF version.

Events Around the District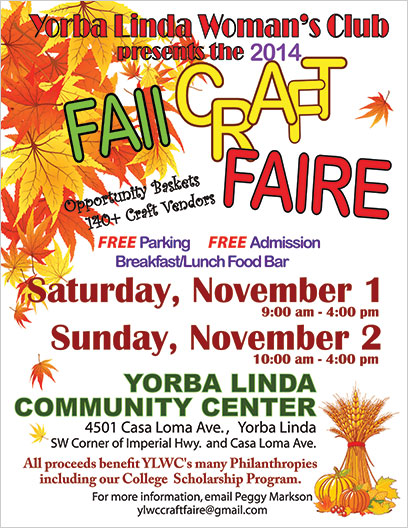 Click on the image above to view a PDF version.
Anaheim
Magic Show at East Anaheim
Saturday, October 18, 11:00 AM
East Anaheim Branch Library, 8201 Santa Ana Canyon Rd.

WALL-E and R2D2 Come to Canyon Hills Library
Saturday, October 25, 2:00 PM
Canyon Hills Branch Library, 400 Scout Trail

Irvine
Spooktacular Saturdays
Saturday, October 18, 9:00 AM – 1:00 PM
Orange County Great Park

Certified Farmers Market
Sunday, October 19, 10:00 AM – 2:00 PM
Orange County Great Park

Orange
Water Conservation: California Friendly Landscaping
Wednesday, October 22, 6:30 – 8:00 PM
Orange Public Library & History Center, 407 Chapman Ave.

Irvine Park Railroad Pumpkin Patch
Daily through Friday, October 31, 10:00 AM
Irvine Regional Park, 1 Irvine Park Rd.

Silverado
44th Annual Silverado Country Fair
Friday, October 10 – Sunday, October 12 , 10:00 AM – 6:00PM
Silverado Community Center, 27641 Silverado Canyon Rd.

Tustin
Farmers Market
Wednesday, October 14, 9:00 AM to 1:00 PM
El Camino Real & 3rd St

7th Annual Old Town Tustin Art Walk 57th
Saturday, October 18, 10:00 AM to 4:00 PM
Tustin Area Historical Museum, 395 El Camino Real

Villa Park
Halloween Fest
Thursday, October 30, 4:30 PM-7:30 PM
Villa Park Towne Centre

Yorba Linda
OCFA Station No. 32 Open House
Saturday, October 11, 9:00 AM to 2:00 PM
OCFA Station No. 32, 20990 Yorba Linda Blvd.

Concert at Richard Nixon Library, Concert Pianist Lisa Zecchini
Sunday, October 12, 1:30 PM
Richard Nixon Library, 18001 Yorba Linda Blvd.


For questions or comments regarding Spitzer's E-Newsletter
please contact the Supervisor's office staff at: (714) 834-3330 or Melanie.Eustice@ocgov.com


DISTRICT

STAFF
Martha Ochoa
Chief of Staff

Melanie Eustice
Communications Director

Chris Nguyen
Senior Policy Advisor

Carrie O'Malley
Senior Policy Advisor

Martin Gardner
Policy Advisor

Melissa March
Policy Advisor

Christine Richters
Executive Aide



District Map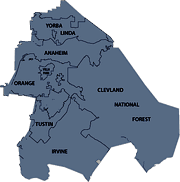 Anaheim, Irvine, Orange, Tustin, Villa Park, Yorba Linda, El Modena, North Tustin, Orange Park Acres, the Canyon Communities

Stay Updated!