February 28, 2014
Volume 2

Issue 8

OC Public Works Readying County for Storms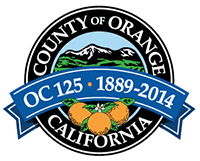 OC Public Works Operations & Maintenance has preparations in place to assist Orange County residents during this weekend's storms. The Department Operation Center has been launched, and their on-call staff will respond to service calls from Orange County residents. The Portable Operations Support trailer is also ready to deploy if conditions warrant its use.

"We've had a lengthy drought in California, so many citizens have let their guard down on flooding," Supervisor Todd Spitzer said. "This rain is much needed but brings a risk to public safety, so I urge all Orange County residents to be prepared."

Southern California's storm season runs from October to April. County staff have cleared flood control areas and canyon ditches to reduce the risk of flooding for residents. The County has also set up sandbags in some high-risk areas.

Orange County residents can obtain sandbags by calling (714) 955-0200. Flood-related problems on public roads can be reported to OC Public Works at (714) 955-0333.

Supervisor Spitzer Proposes Adding Temporary Staff to Expedite CCW Applications in Response to Peruta Court Ruling


In response to the surge in applications for permits to carry a concealed weapon (CCW), Supervisor Todd Spitzer proposed adding temporary staffing to the Orange County Sheriff's Department to avert a backlog of CCW applications. CCW applications surged after the United States Ninth Circuit Court of Appeals ruled in Peruta v. County of San Diego that personal self-defense constitutes adequate grounds to obtain a CCW.

"If a person meets all the legal requirements to get a CCW, their application should not be delayed simply because of inadequate staffing," Supervisor Spitzer said.

In Orange County, there were approximately 500 CCW applications in all of 2013. There were 500 applications in just the first ten days after the Peruta ruling was handed down on February 14.

At this Tuesday's meeting, the Board of Supervisors will consider options for preventing a backlog on processing CCW applications.

Board of Supervisors Considers Changes to CalOptima Board Composition


On Tuesday, the Board of Supervisors approved the first reading of revisions to the Board of CalOptima. Under the proposed revisions, a second member of the Board of Supervisors will now be a voting member on the Board of CalOptima. The Director of the Orange County Social Services Agency will remain on the CalOptima Board but will now be a non-voting member under the proposal.

"CalOptima has a $1.5 billion budget and delivers health care services to nearly half a million Orange County residents," Supervisor Todd Spitzer said. "The Board of Supervisors engaged in a vigorous discussion of CalOptima on Tuesday and will continue to do so in evaluating the future of the agency."

If the Board of Supervisors approves the second reading of the revisions next week, then the changes will take effect 30 days later.

With the addition of one more Supervisor as a voting member and the SSA Director being switched to non-voting status, the CalOptima Board will remain at 11 voting members if the revisions are adopted.

Under the proposal, the Board of CalOptima will consist of 11 voting members:

Two County Supervisors (with another Supervisor as an alternate)
OC Health Care Agency (HCA) Director
Current hospital administrator or representative of a hospital trade association
Physician in current practice
Representative of a contracted independent physician's group or a health network
Representative of a for-profit business
Public member
Current CalOptima consumer
Current CalOptima consumer or representative from a 501(c)(3) that serves CalOptima consumers
Current CalOptima consumer or representative from a community clinic that serves CalOptima consumers

Orange County-Sponsored Bills Introduced in State Legislature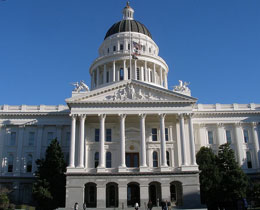 As part of the legislative platform approved by the Board of Supervisors, several bills sponsored by Orange County were introduced by state legislators by last Friday's bill introduction deadline.

"As a former state legislator, I understand how important it is to have locally-proposed legislation in the State Capitol," Supervisor Todd Spitzer said. "Local input is vital for reminding the Legislature of the needs of the people in the district, not just the ideas proposed by Sacramento lobbyists."

Assembly Bill 2151 was introduced by Assemblyman Don Wagner (R-Irvine). AB 2151 will allow counties to bill a person for the cost of their own search or rescue if the person's search or rescue was the result of their own wanton and reckless misconduct or for a violation of law.

"AB 2151 is a valuable tool to ensure that taxpayers are not stuck paying the bill for wanton and reckless behavior," Supervisor Spitzer said. "Taxpayer-funded searches and rescues are designed for accidents, not for 'on purposes' that are a result of negligence or criminal activity."

The County is sponsoring AB 2151 at the behest of Supervisor Spitzer. Last year, Costa Mesa residents Nicholas Cendoya, 19, and Kyndall Jack, 18, went missing in the Trabuco Canyon. After a massive search by the Orange County Fire Authority (OCFA), the Orange County Sheriff's Department, OC Parks, and several other agencies, including both paid personnel and unpaid reservists, Cendoya was found after four days and Jack after five days. OCFA reports that both admitted to being under the influence of drugs when they got lost in the canyon. Cendoya pled guilty in court to a criminal charge of possession of methamphetamine.

Senate Bill 1226 was introduced by Senator Lou Correa (D-Santa Ana) and coauthored by Assemblyman Allan Mansoor (R-Costa Mesa). This bill will allow Orange County to contract with the California Fair Political Practices Commission (FPPC) for the FPPC to enforce campaign finance and ethics rules in Orange County.

"Many people have called for an Orange County Ethics Commission to enforce campaign finance and ethics rules while others have expressed concern about creating a new government bureaucracy," Supervisor Spitzer said. "SB 1226 is a critical government reform bill that gives us the best of both worlds by bringing in the expertise of the FPPC, which is the State's existing Ethics Commission."

Board of Supervisors Vice Chair Patricia C. Bates confirmed in meetings with the FPPC that the state commission will be able to enforce current TINCUP limits (TINCUP is the County's existing campaign finance reform ordinance).

The County is sponsoring SB 1226 at the behest of a subcommittee formed by Chairman Shawn Nelson and Supervisor Spitzer, who investigated options for increased ethics enforcement in Orange County.

SB 1224 (Correa) and AB 2628 (Mansoor) were two other Orange County-sponsored bills introduced by the bill introduction deadline.

SB 1224 authorizes Medi-Cal reimbursements to federally qualified health centers for a maximum of two medical visits for one patient on the same day and also allows clinic primary care providers to make same day referrals for mental health treatment.

AB 2628 allows for the appointment of an alternate member on the Orange County Employees Retirement System Board.

OC Crime Victims' Monument Finalists' Detailed Designs Unveiled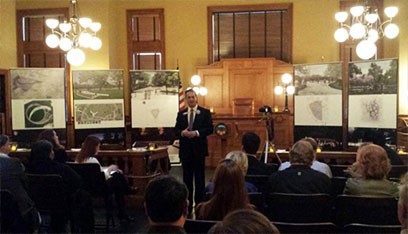 On Wednesday, Supervisor Todd Spitzer unveiled the detailed designs submitted by the five finalists competing to have their design selected for the OC Crime Victims' Monument, which will be built at William R. Mason Regional Park in Irvine.

"This monument will be an important site in the County," Supervisor Spitzer said. "I urge all Orange County residents to examine the designs and provide their input."

The contest was announced in April 2013. There were 59 entries submitted by the September 30 deadline. Supervisor Spitzer announced the five finalists in November. The finalists then submitted more detailed designs.

The finalists' detailed designs are now on display at the Old Orange County Courthouse, 211 W. Santa Ana Blvd., Santa Ana, CA 92701. The displays will be available until Thursday, March 20. The public can submit comments on those detailed designs online or in person at the Old Orange County Courthouse until that date.

The selected design will be announced on Saturday, April 12 as part of National Crime Victims' Rights Week.

The early designs by the five finalists are below:


Finalist Design by Man-Foon Chu of
Bellevue, Washington

Finalist Design by Joaquin Ochoa of
Mexico

Finalist Design by Ivan Juarez of
Mexico

Finalist Design by Jason Zerafa of
New York, New York

Finalist Design by Marija Cvejic of Yugoslavia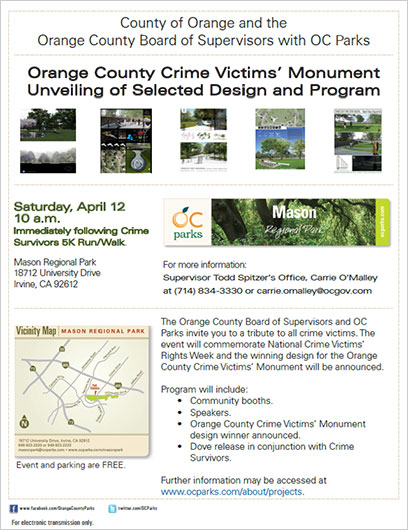 Click on the image above to view a PDF version.

California Supreme Court Rules Party Hosts Who Require Payment of Cover Charge Can Be Liable if Underage Drinkers Harm Selves or Others


This week, the California Supreme Court ruled that party hosts who ask their guests to pay a cover charge to enter a gathering may be held legally responsible if an underage drinker then hurts himself or others. The ruling was unanimous, sending a clear message that underage drinking has led to many potentially dangerous and/or fatal situations. The court's rationale was that a cover charge amounts to a sale of alcohol – and state law creates liability for the sale of alcohol to those that are underage.

Underage drinking and underage drinking and driving continue to be an epidemic here in Orange County. According to the California Department of Motor Vehicles, there were nearly 1,000 underage drinkers who were convicted of misdemeanor DUIs in Orange County in 2010. The California Highway Patrol has found that there were 150 people underage drinkers who caused serious bodily injury or death in a DUI collision in Orange County in 2010.

This California Supreme Court ruling is a milestone in the area of underage drinking prevention and DUI prevention efforts. Such a ruling may pave the way for local jurisdictions to continue looking into such laws as the social host ordinance – a local ordinance which would hold social hosts liable for providing alcohol to underage individuals at their home/residence/property. Currently, eight Orange County cities have a pure social host ordinance: Garden Grove, Huntington Beach, Irvine, La Habra, Laguna Beach, Laguna Hills, Mission Viejo, and Orange. Other cities have expressed interest in proposing a social host ordinance. Six California counties currently have a county social host ordinance: Contra Costa, San Bernardino, San Diego, Santa Barbara, Santa Clara, and Ventura Counties.

Supervisor Spitzer continues to be a champion of DUI prevention efforts. The social host ordinance has been recognized by the Orange County DUI Task Force as one of four DUI prevention best practices. The other best practices are: DUI check points and saturation patrols, responsible beverage service, and educational efforts. Supervisor Spitzer brought a proposed social host ordinance to the Orange County Board of Supervisors in December of 2013. This ordinance did not pass at the County level. Supervisor Spitzer will continue efforts to educate those on the merits of a social host ordinance.

Pet of the Week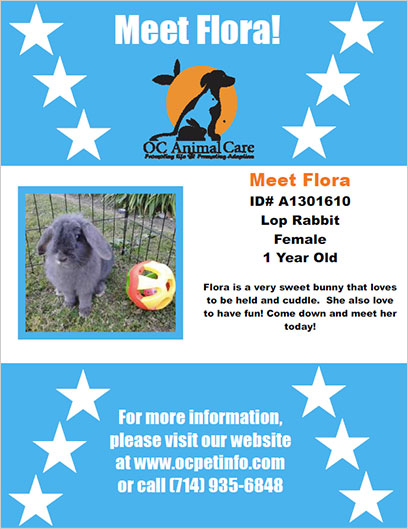 Click on the image above to view a PDF version.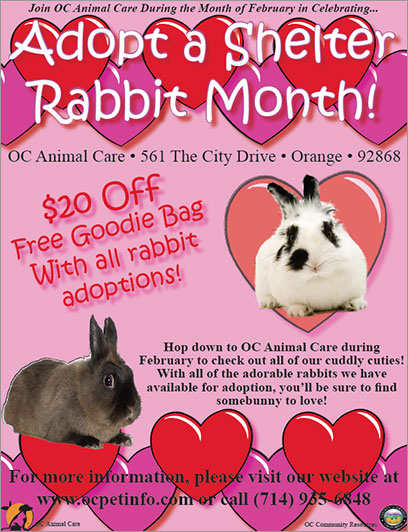 Click on the image above to view a PDF version.

Events Around the District

Anaheim
Author Visit – Katherine Longshore
Saturday, March 1, 2:00 PM
Anaheim Public Library – Canyon Hills Branch, 400 Scout Trail

Irvine
Fresh Plates: A Taste of Southeast Asia Spring Workshop Series
Saturday, March 1, 10:00 AM – 1:00 PM
Orange County Great Park, Sand Canyon Ave. and Marine Way

Orange
Tech Talk
Saturday, March 1, 2:00 PM – 3:00 PM
Orange Public Library – El Modena Branch, 380 S. Hewes St.

Silverado
Brown Baggers Senior Group
Wednesday, March 5, 12:30 PM – 2:00 PM
Silverado Community Center, 27641 Silverado Canyon Rd.

Tustin
Immigration Law
Saturday, March 1, 2:00 PM – 3:00 PM
Orange County Public Library – Tustin Branch, 345 E. Main St.

Villa Park
Clothing and Shoe Drive by Villa Park High School Grad Night
Saturday, March 1, 8:00 AM – 2:00 PM
Villa Park High School, 18042 E. Taft Ave.

Yorba Linda
Library Centennial Closing Celebration
Saturday, March 1, 10:30 AM – 2:30 PM
Yorba Linda Public Library, 18181 Imperial Hwy.




DISTRICT

STAFF
Martha Ochoa
Chief of Staff

Martin Gardner
Policy Advisor

Carrie O'Malley
Policy Advisor

Chris Nguyen
Policy Advisor

Christine Richters
Executive Aide



District Map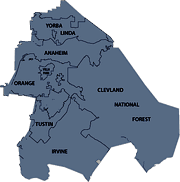 Anaheim, Irvine, Orange, Tustin, Villa Park, Yorba Linda, El Modena, North Tustin, Orange Park Acres, the Canyon Communities

Stay Updated!