January 30, 2015
Volume 3

Issue 4

OC Chairman Spitzer Delivers Installation Address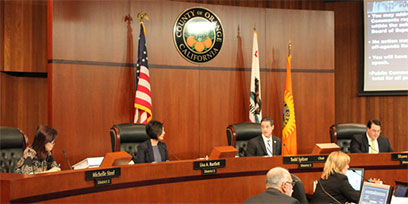 Chairman and Third District Supervisor Todd Spitzer delivered his Installation Address this week at the Board of Supervisors meeting. Chairman Spitzer spoke about the need to look forward as a County to reestablish exemplary leadership and excellent stewardship of resources and assets.

"The mindset of the bankruptcy ridden culture in Orange County will soon be behind us with the General Fund bankruptcy obligations being made whole," he said. "It is time to rebuild and to determine what the new priorities of this restored County will be without forgetting the painful lessons of failed oversight and a watchdog approach to government."

He said he also looks forward to leading the strategic planning effort for the County, which he hopes will include protecting public safety, growing the local economy, improving Orange County's infrastructure and securing fiscal solvency.

Supervisor Todd Spitzer was chosen unanimously by his colleagues to serve as Chairman of the Orange County Board of Supervisors for 2015. Supervisor Lisa Bartlett serves as the Board's Vice Chair. Supervisor Spitzer represents the Third District, which includes Anaheim Hills, Irvine, North Tustin, Orange, Orange Park Acres, Tustin, Villa Park, Yorba Linda, and the Canyons.

Supervisor Bartlett represents the Fifth District, which includes Aliso Viejo, Dana Point, Laguna Beach, Laguna Hills, Laguna Niguel, Laguna Woods, Lake Forest, Mission Viejo, Rancho Santa Margarita, San Clemente and San Juan Capistrano, portions of Irvine, and the unincorporated areas of Coto de Caza and Ladera Ranch.

Chairman Spitzer Calls for Strengthening County Contract Disclosure Requirements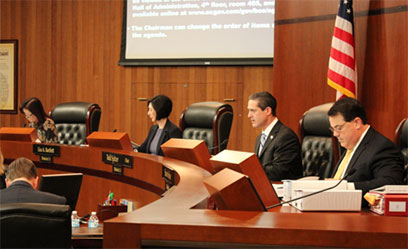 Orange County Chairman and Third District Supervisor Todd Spitzer called for strengthening the County's contract disclosure requirements for county employees. In consideration of a consent item authorizing a contract up to $85,000 between the OC District Attorney and RCS Investigations and Consulting, LLC Chairman Spitzer raised concerns at the Board meeting regarding the personal connection between the County and the service provider.

"We're not running a $6 billion county like some kid operating a lemonade stand," Spitzer said. "We have huge responsibilities as supervisors and we cannot tolerate if there's people that are applying for county contracts" and know people here "and we don't know what's going on."

Calling it the "Iqbal/Brajdic policy", Spitzer directed staff to draft a policy requiring that past and current professional and personal relationships be disclosed with vendors up for approval. The strengthened requirements would include disclosures of past county employees and retirees receiving public pensions.

The name "Iqbal/Brajdic policy" refers to the conflicts that arose after former OC Parks Deputy Director Michael Brajdic awarded county contracts to his graduate school classmate, Ahmad Iqbal.

The requested revisions to the procurement manual requiring increased disclosures are expected to be considered by the Board of Supervisors in the Spring. Coverage by the Voice of OC can be seen on this issue by clicking here.

OC Chairman Spitzer Committed to Fair and Impartial Special Election Results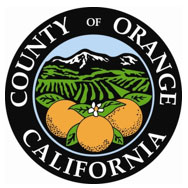 Results for the First District special election on the Orange County Board of Supervisors remain too close to call with the latest numbers reporting an 85-vote gap. The election night count showed just two votes separating top vote-getters Andrew Do (16,202) and Lou Correa (16,200) in the five-candidate race. With 48,045 ballots counted, there are an estimated 765 ballots remaining.

On Election Day 6,231 precinct ballots were cast, approximately 4,850 vote-by-mail ballots were dropped off at polling places and 1,264 provisional ballots were cast. The OC Registrar of Voters Neal Kelley will have an update at 5 PM today and expects to certify the election today between 8-10 PM.

"As Chairman of the Board of Supervisors, I want to assure the voters of Orange County that our county government is doing everything in its power to ensure fair and impartial elections. Our Registrar of Voters, Neal Kelley, is respected throughout California for his integrity, diligence, and commitment to accurate, honest elections," said Todd Spitzer, Chairman of the Board of Supervisors.

The winner-take-all special election for First District Supervisor was held to fill the vacancy left when Supervisor Janet Nguyen was elected to the California State Senate. The County Charter specifies that supervisorial vacancies must be filled by a special election held not less than 56 days or more than 70 days after the date of the vacancy.

"Since election day, I have been in constant communication with the Registrar and our County Counsel. I have briefed both Andrew Do and Lou Correa, and there will be no favoritism," Chairman Spitzer said. "We must support the Registrar and his staff in their effort to complete the counting of all valid ballots, but we will thoroughly investigate any allegations of impropriety. Free and fair elections are the hallmark of our democracy, and we will protect that principle in Orange County."

In addition to the 765 outstanding ballots, a new state law that took effect on January 1 requires the Registrar of Voters to count vote-by-ballots received by today, from the United States Postal Service or a bona fide private mail delivery company. 682 absentee ballots were received Wednesday and Thursday that must be counted under this law because they were either postmarked on Tuesday or were not postmarked at all. Of those ballots, 286 have already been counted, and another 396 will be counted today. An unknown number will arrive by mail today.

The First Supervisorial District includes Garden Grove, Santa Ana, Westminster, Midway City, and portions of Fountain Valley.

Supervisor Spitzer Announces "Library of the Canyons" as the New Name of the Current Silverado Library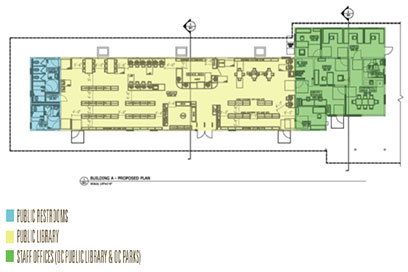 (Portions courtesy of OC Community Services)

Chairman Todd Spitzer, Third District, Orange County Board of Supervisors is pleased to announce the new name of the current Silverado Library. The new name will be Library of the Canyons in celebration of the library's service to all the canyon communities. Silverado Library will be moving from its current site at 28192 Silverado Canyon Road, Silverado, CA to what was the Silverado Elementary School located at 7531 Santiago Canyon Road, Silverado, CA.

The Silverado Elementary School property was acquired by Orange County Unified School District from the Irvine Company in 1956. In August 2010, the Orange Unified School District contacted the County about possible purchase of the school property for use by OC Public Libraries and OC Parks. The County Board of Supervisors approved the purchase on May 14, 2014. Two public meetings were held, once on August 27, 2014 and again on December 11, 2014 in order to solicit community input regarding the use of the facility. Click here for meeting presentations, slides, and additional information.

The new library location will more than double the existing Silverado Library space. Highlights of the new location include: a new children's area, a new computer area, a new display area for the Santa Ana Mountains Historical Collection and program opportunities for crafts, lectures and book clubs. The projected opening of the Library of the Canyons will be between late December, 2015 and early spring the next year.

Supervisors Approve Spitzer-Bates Pension Reform Proposal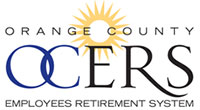 On Tuesday, in a 3-1 vote (Nelson voting no), the Board of Supervisors approved a pension reform proposal by Chairman Todd Spitzer to permit newly-hired employees aged 60 or older to opt out of a pension.

The Spitzer proposal applies to employees of the County and of the In-Home Support Services Public Authority, both of which are under the jurisdiction of the Board of Supervisors. The Spitzer proposal had its genesis in a pension system regulation that was ratified at the urging of then-Supervisor/now-Senator Patricia Bates.

"To the extent possible under state law governing County employee retirements, this is a step in the direction of moving employees into 401(k)-style retirement plans," Chairman Spitzer said. "Until this proposal was approved, employees could not even choose to opt out of a pension plan. Now, new employees who are at least 60 years old will be able to make the choice between a defined benefit pension plan or a 401(k)-style defined contribution plan."

The Spitzer proposal is the broadest possible move toward 401(k)-style retirement plans for County employees and IHSS Public Authority employees permitted under California Government Code Section 31552.

"I thank then-Supervisor/now-Senator Bates for her work obtaining approval of the regulations that made my proposal possible," Chairman Spitzer said. "I will work to take this proposal to other government agencies throughout Orange County."

In November, Supervisor Bates gained ratification for the regulations permitting employers like the County to allow its new employees aged 60 or over to opt out of the pension system.

County Awarded $19.5 Million in Grant Funding for Homeless Services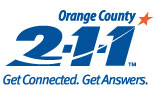 (Portions courtesy of OC Community Services)

The U.S. Department of Housing and Urban Development has awarded $19.5 million to the County of Orange and its community partners for homeless housing assistance and other programs under the 2014 Continuum of Care grant competition.

"This much-needed funding will assist the County in our regional approach to helping move families and individuals out of homelessness and into self-sufficiency," Board of Supervisors Chairman Todd Spitzer said.

OC Community Services applies annually for grant funding to continue a host of critical homeless assistance programs, including the Shelter Plus Program administered by the Orange County Housing Authority and OC Health Care Agency.

Shelter Plus provides rental assistance and supportive care to a targeted population that is both homeless and disabled, suffering from serious mental illness, chronic addictions or HIV/AIDS.

This year's funding is a direct result of the County's partnership with cities and homeless assistance organizations such as the Commission to End Homelessness and 211 Orange County, a nonprofit organization offering comprehensive information and referrals linking local residents to community health, human services and other support programs. The collaborative effort is part of a comprehensive plan aimed toward breaking the cycle of homelessness.

Since 1996, OC Community Services and its partners have successfully secured more than $206 million through the national homeless assistance grant competition. Among projects funded for 2014 include those operated by the County and 20 private non-profit organizations.

For a full list of the organizations and projects selected for funding, click here.

I-5 Improvement Project from I-405 to SR-55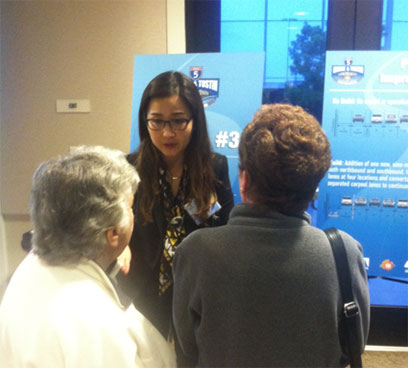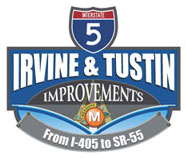 (Portions courtesy of Orange County Transportation Agency)

The Orange County Transportation Agency (OCTA) and California Department of Transportation (Caltrans) held community outreach meetings this week in the Third District to inform residents and gather input regarding the I-5 Improvement Project from I-405 to SR-55.

The project will add new lanes to the I-405 freeway from SR-55 to the I-5. The project will also improve chokepoints at interchanges and add merging lanes near on- and off-ramps such as Lake Forest Drive, Irvine Center Drive and SR-133 to improve the overall freeway operations in the I-405/I-5 El Toro "Y" area. The projects will generally be constructed within the existing right of way.

This segment of the freeway carries 354,000 vehicles a day. This number will increase by nearly 13 percent, bringing it up to 401,000 vehicles per day by 2030. The project will increase freeway capacity and reduce congestion. In addition to the projects described above, regional plans include a new carpool interchange at Von Karman Avenue using federal and state funds.

The conceptual engineering effort is underway. Specific improvements will be subject to approved plans developed in cooperation with local jurisdictions and affected communities.

For more information, click here.

The Trabuco Ranger District Is Seeking Volunteers

(Portions courtesy of U.S. Forest Service, Cleveland National Forest)

Trabuco Ranger District is hosting their annual volunteer training this Saturday from 8:30 AM to 4:30 PM at the Salem Lutheran Church in Orange. All previously registered and new members of the public interested in volunteer work are invited to attend.

The Trabuco Ranger District Wilderness, Trails, and Volunteer Coordinator Debra Clarke said volunteering on the Cleveland National Forest can be a rewarding and educational experience. Volunteers with professional, administrative, construction, trail building and maintenance, OHV, and interpretive skills are welcome and encouraged to join as well as those interested in learning more about the Forest. Volunteering is also great way to learn new skills, Clark said. Volunteers will learn through on-the-job training and can actively participate in the administration of public lands within the Cleveland National Forest.

Attendees should dress comfortably, wear their volunteer T-shirt if they have one and bring paper and pencil for note taking. Registered volunteers are asked to bring their volunteer handbook, and to bring their lunch or a potluck dish to share, and snacks for the day-long refreshment table. The day of training is mandatory to qualify for the Forest Service volunteer program.

The Salem Lutheran Church is located at 6411 East Frank Lane, Orange, CA 92869 (Santiago Canyon and Orange Park). For additional information contact Debra Clarke at drclarke@fs.fed.us or (951) 736-1811.

Richard Nixon Library Offers free Admission on Presidents Day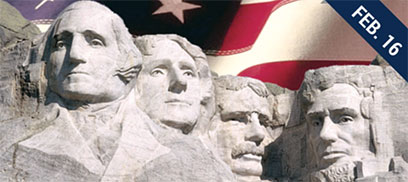 The Richard Nixon Library is offering free admission in honor of Presidents Day on February 16. For more information, click here.

Pet of the Week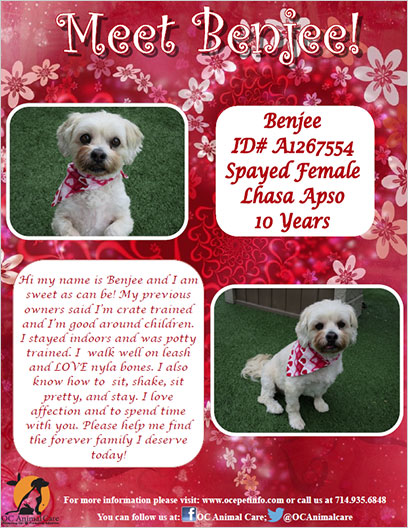 Click on the image above to view a PDF version.

Events Around the District

Anaheim
Family Storytime
Monday, February 2, 7:00 PM
Canyon Hills Branch Library, 400 Scout Trail

Valentine's Day Craft
Saturday, February 7, 2015, 11:30 AM
East Anaheim Branch Library, 8201 East Santa Ana Canyon Road

Irvine
Police Open House
Saturday, January 31, 10:00 AM – 2:00 PM
Civic Center, 1 Civic Center Plaza

Certified Farmers Market
Sunday, February 1, 10:00 AM – 2:00 PM
Orange County Great Park

Orange
Princess & the Pirate Puppet Show
Saturday, January 31, 3:00 PM
El Modena Library, 380 South Hewes Street

Tustin
Farmers Market
Wednesday, February 4, 9:00 AM to 1:00 PM
El Camino Real & 3rd St.

What Would You Do if a Disaster Struck?
Wednesday, February 4, 10:30 AM to 11:30 AM
Tustin Area Senior Center, 200 South "C" Street

Villa Park
Toddler Storytime
Tuesday, February 3, 9:30 & 10:30 AM
Villa Park Library, 17865 Santiago Blvd.

Yorba Linda
Nixon Library Concert
Violinist Drew Tretick
Sunday, February 1, 1:30 PM
Richard Nixon Library, 18001 Yorba Linda Blvd.


For questions or comments regarding Spitzer's E-Newsletter
please contact the Supervisor's office staff at: (714) 834-3330 or Melanie.Eustice@ocgov.com


DISTRICT

STAFF
Martha Ochoa
Chief of Staff

Melanie Eustice
Communications Director

Chris Nguyen
Senior Policy Advisor

Carrie O'Malley
Senior Policy Advisor

Martin Gardner
Policy Advisor

Melissa March
Policy Advisor

Christine Richters
Executive Aide



District Map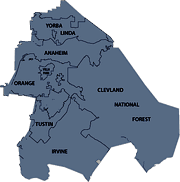 Anaheim, Irvine, Orange, Tustin, Villa Park, Yorba Linda, El Modena, North Tustin, Orange Park Acres, the Canyon Communities

Stay Updated!