June 10, 2016
Volume 4

Issue 16

In Loving Memory of Steve Okamura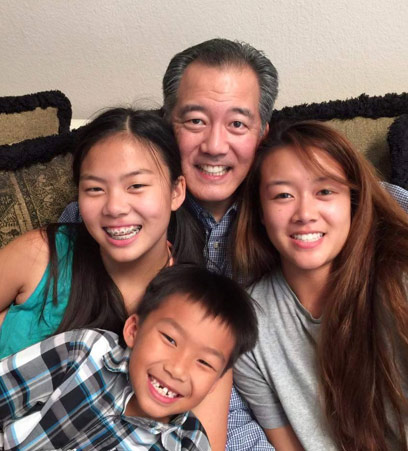 Steve Okamura, a wonderful husband, father, and volunteer was fatally struck by a drunk driver while waiting at a signal just a few blocks from his home in Orange. Steve Okamura attended Salem Lutheran Church, where Supervisor Todd Spitzer eulogized at his service.

"This experience of innocent and good people passing because of the reckless preventable behavior of driving under the influence, is much too common in Orange County. As a community we need to work together to stop people from driving under the influence," said Supervisor Todd Spitzer.

At the service, Supervisor Spitzer shared his painful personal loss because of someone choosing to drive under the influence. Steve Ambriz, a former Orange Councilman and Chief of Staff to Supervisor Spitzer during his previous term as a County Supervisor, was senselessly killed by a drunken driver in 2006. The accident occurred very close to the same location that Steve Okamura was struck.

The passing of Steve Ambriz prompted Supervisor Spitzer's work on the Ambriz Act, which now requires every driver to sign an acknowledgement that DUI is dangerous and can kill. It clearly states that a DUI offender can be charged with murder.

Supervisor Spitzer also shared an encouraging message challenging friends and family to seek justice in cases caused by DUIs. He recognized the important work that Mothers Against Drunk Driving (MADD) does to prevent DUIs.

For more information on how to help Okamura's children please visit, Okamura Children Help Fund at www.gofundme.com/na1gp0.

For more information about MADD, click here.

Voters Approve County Ethics Commission in Landslide


On Tuesday, voters approved the creation of the Orange County Campaign Finance and Ethics Commission in a landslide of 69.9%-30.1%. This historic vote creates California's first County Ethics Commission (all other ethics commissions are at the city-level).

"This effort has taken years of work by a wide group of people," Supervisor Todd Spitzer said. "I thank the people of Orange County for overwhelmingly deciding to implement this critical reform."

The Orange Campaign Finance and Ethics Commission will oversee:

Orange County Campaign Finance Reform Ordinance
Orange County Gift Ban
Orange County Lobbyist Regulations
The Executive Director will investigate complaints about violations of any of those ordinances, and if necessary, bring accusations to an administrative hearing under a hearing officer. The accused may appeal hearing officer decisions to the five-member Commission.

"For the first time, people who are trying to do the right thing will finally be able to turn to an authoritative source for advice," Spitzer continued. "Before the approval of Measure A, those seeking advice had to turn to their own attorneys or their employer's attorneys."

People seeking to understand and comply with the ordinances under the Commission's jurisdiction will now be able to obtain training and both informal and formal advice from the Commission. Any person who follows the advice in good faith will be able to use that advice as an absolute defense in any Commission proceeding.

"Now, the work begins of setting up the commission," Spitzer added. "It is critical that we select effective Commissioners and a strong Executive Director."

The Board of Supervisors will appoint the five commissioners and the Executive Director of the Commission.

Shirley Grindle, author of the Orange County Campaign Finance Reform Ordinance, has pushed for an Ethics Commission for years with former OC Common Cause Chairman Bill Mitchell, Chapman University Law Professor Mario Mainero, and Chapman University Political Science Professor Fred Smoller.

Supervisor Todd Spitzer has fought for an Ethics Commission since taking office in 2013. Spitzer and Supervisor Shawn Nelson were the Board of Supervisors ad hoc committee on ethics reform that authored Measure E, the voter-approved 2014 predecessor of 2016's Measure A. Nelson's negotiations were critical in bringing Measure A to the ballot.

In an effort to advance government reform, Supervisor Andrew Do helped shape key provisions to strengthen the effectiveness of the Ethics Commission. Supervisor Lisa Bartlett provided critical support at a crucial time in order to bring the necessary momentum to move the measure forward.

Spitzer Re-Elected as Supervisor


Supervisor Todd Spitzer was unopposed Tuesday in his re-election bid for a term lasting from January 3, 2017-January 5, 2021.

"It is an honor to have such a strong endorsement by the voters of the Third District for my re-election," Supervisor Spitzer said. "It is a rare opportunity to run unopposed, and I am grateful that there was a strong sense that I am working hard every day to serve my constituents."

Commencing in 2017, this will be Spitzer's second consecutive term and fourth overall term on the Board of Supervisors.

Spitzer was one of only two unopposed incumbents in Orange County on Tuesday's ballot; the other was Assemblyman Bill Brough (R-Dana Point).

Supervisor Todd Spitzer Hosts Booth at 32nd Annual Tustin Street Fair and Chili Cook-Off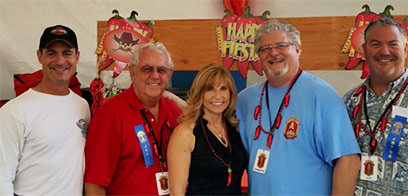 Supervisor Todd Spitzer, Tustin City Councilman Chuck Puckett, Laguna Niguel Mayor Laurie Davies, Tustin Mayor Pro Tem Dr. Allan Bernstein, and California Special District Association Public Affairs Field Coordinator Chris Palmer
Supervisor Todd Spitzer hosted a booth and attended the 32nd Annual Tustin Street Fair and Chili Cook-Off that was held in Old Town Tustin.

The event included the Chili Cook-Off, salsa competitions, craft booths, non-profit food vendors, commercial vendors, entertainment, children's area, music, family friendly contests, family plaza, and children's inflatable attractions.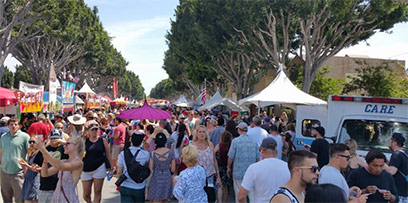 Tustin Street Fair and Chili Cook-Off

Supervisor Todd Spitzer Interviews with Time Warner Cable Local Edition Host Leslie Leyton about Training to Survive an Active Shooter Incident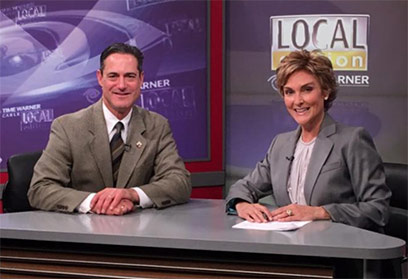 Supervisor Todd Spitzer with Time Warner Cable Local Edition Host Leslie Leyton
Supervisor Todd Spitzer interviewed with Host Leslie Leyton on Time Warner Cable Local Edition about training to survive an active shooter incident.

Supervisor Todd Spitzer shared that the County of Orange provides safety training, building assessments, and workplace drills for employees. He encouraged people to work with their businesses and agencies to provide the same training.

The Federal Bureau of Investigation produced a video entitled, "Run. Hide. Fight. Surviving an Active Shooter Event." To view the video, click here.

Star Wars Day at OC Zoo June 25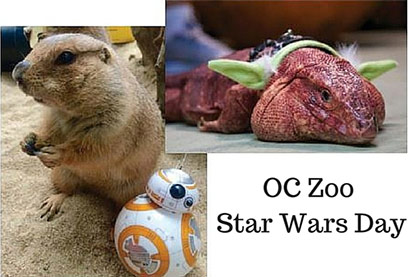 (Portions courtesy of OC Parks)

May the Force be with you! Join the County of Orange and OC Parks at Star Wars Day at the OC Zoo on Saturday, June 25 from 10:00 AM to 3:00 PM.

Star Wars Day at the OC Zoo invites families for a fun day with live Star Wars characters, crafts, games, and photo opportunities. Zoo animals will receive special treats and there will be animal meet-and-greets throughout the day.

"Visit another galaxy right here on earth at the OC Zoo on Star Wars Day," said Orange County Supervisor Todd Spitzer. "It is a unique experience to watch the enthusiastic response of the zoo animals when they are given treats. It's something that little Jedi knights and princesses won't want to miss."

The first 100 children ages 12 and under to attend the event in a Star Wars costume will receive a special gift and complimentary train ride ticket for the Irvine Park Railroad. All visitors are encouraged to wear Star Wars costumes.

Reservations for Star Wars Day are not required. All event activities are free with a paid zoo admission of $2 per person, ages 2 and under are free. For more information, click here.

Supervisor Todd Spitzer's Staff Attends Eastwood Elementary School Groundbreaking Ceremony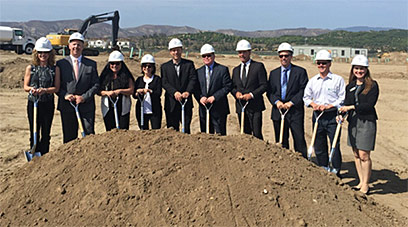 IUSD Assistant Superintendent of Education Services Cassie Parham, IUSD Trustee Ira Glasky, IUSD Trustee Lauren Brooks, IUSD Trustee Sharon Wallin, IUSD President Paul Bokota, IUSD Assistant Superintendent of Business Services John Fogarty, IUSD Superintendent Terry L. Walker, IUSD Assistant Superintendent of Human Resources Eamonn O'Donovan, City of Irvine Community Services Commission Kevin Trussell, Senior Policy Advisor Carrie O'Malley of Supervisor Todd Spitzer
Supervisor Spitzer's staff attended the Groundbreaking Ceremony for Eastwood Elementary School that was hosted by the Irvine Unified School District (IUSD).

On Wednesday afternoon, IUSD hosted a groundbreaking ceremony for Eastwood Elementary School. Eastwood Elementary School will be built on a 10-acre site and is scheduled to open in August 2017.

The school will serve up to about 1,000 K-6 students from the newly constructed Eastwood Village community.

Voters Approve Ballot Measure Fiscal Impact Statements in Landslide


On Tuesday, voters approved Measure B, requiring fiscal impact statements for ballot measures, in a landslide of 86.1%-13.9%. This means going forward, all measures voted on at the countywide level must have a fiscal impact statement (this measure does not apply to city, school district, or special district measures).

"I thank Supervisor Andrew Do for bringing this important fiscal transparency measure to protect the voters' right to know the costs of what they are working on," Supervisor Todd Spitzer said. "I congratulate Supervisor Do, Howard Jarvis Taxpayers Association President Jon Coupal, and Auditor-Controller Eric Woolery on their efforts to advance Measure B."

Approved unanimously by the Board of Supervisors, Measure B was written by Supervisor Andrew Do to require the County Auditor-Controller to prepare a fiscal impact statement on countywide ballot measures, similar to how the Legislative Analyst's Office does so for statewide ballot measures.

Measure B's 86.1% falls just short of the record set in 2014 by Measure A, which won 87.9%. Authored by Supervisors Todd Spitzer and Janet Nguyen, the measure requires County Supervisors to pay their full employee share of their pensions.

Pet of the Week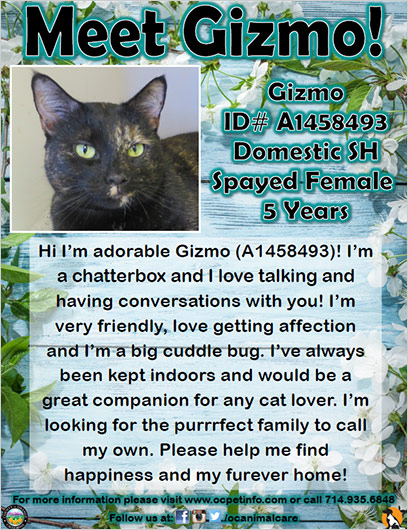 Click on the image above to view a PDF version.

Events Around the District

Anaheim
Family Story Time
Saturday, June 11, 11:00 AM
Anaheim Public Library – East Anaheim Branch, 8201 E Santa Ana Canyon Rd.

Computer Basics
Monday, June 13, 6:00 PM
Anaheim Public Library – Canyon Hills Branch, 400 Scout Trail

Irvine
Movies on the Lawn, Hotel Transylvania 2
Saturday, June 11, 4:00 PM
Orange County Great Park, 6950 Marine Way

Farmers Market
Sunday, June 12, 10:00 AM
Orange County Great Park, 6950 Marine Way

Orange
Digital Photography for Beginners
Saturday, June 11, 10:30 AM
Orange Public Library & History Center, 407 E. Chapman Ave.

Summer Floral Designs
Monday, June 13, 6:30 PM
Orange Public Library & History Center, 407 E. Chapman Ave.

Silverado
Pilates
Wednesday, June 15, 5:30 PM
Silverado Community Center, Building A, 27641 Silverado Canyon Rd.

Silverado Summer Concert Series, featuring the bands One Ton Project, Tomorrows Hand and the HIGGS
Saturday, June 18, 6:00 PM
Silverado Fairgrounds, 27641 Silverado Canyon Rd.

Tustin
Farmers Market
Wednesday, June 15, 9:00 AM
El Camino Real & 3rd St.

Movie Matinee at the Library, Minority Report
Thursday, June 16, 12:00 PM
Tustin Area Senior Center, 200 South "C" St.

Villa Park
Book Club
Wednesday, June 15, 10:00 AM
Orange County Public Library – Villa Park Branch, 17865 Santiago Blvd.

Yorba Linda
Nixon Library Concert, Orange Empire Barbershop Chorus
Sunday, June 12, 1:30 PM
Richard Nixon Presidential Library & Museum, 18001 Yorba Linda Blvd.

Summer Party at the Library
Saturday, June 18, 10:00 AM
Yorba Linda Library, 18181 Imperial Highway


For questions or comments regarding Spitzer's E-Newsletter
please contact the Supervisor's office staff at: (714) 834-3330 or Melanie.Eustice@ocgov.com


DISTRICT

STAFF
George Cardenas
Chief of Staff

Chris Nguyen
Deputy Chief of Staff

Melanie Eustice
Communications Director

Carrie O'Malley
Senior Policy Advisor

Martin Gardner
Policy Advisor

Christine Richters
Executive Aide

Kassee Moseley
Executive Secretary



District Map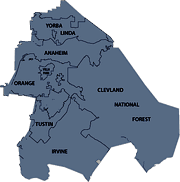 Anaheim, Irvine, Orange, Tustin, Villa Park, Yorba Linda, El Modena, North Tustin, Orange Park Acres, the Canyon Communities

Stay Updated!