July 1, 2016
Volume 4

Issue 17

Reflecting on the Meaning of Independence Day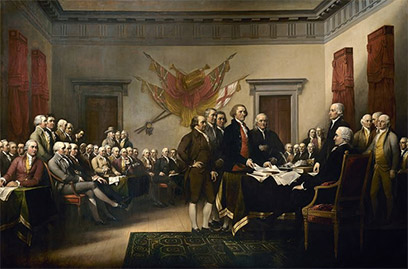 Exactly 240 years ago this weekend, brave men from thirteen British colonies at the Second Continental Congress gave birth to the United States of America. They approved a resolution of independence on July 2, 1776, and adopted the world's most famous Declaration of Independence on July 4, 1776.

Authored by Thomas Jefferson, the Declaration of Independence includes one of the most famous statements in the history of the world:
We hold these truths to be self-evident, that all men are created equal, that they are endowed by their Creator with certain unalienable Rights, that among these are Life, Liberty and the pursuit of Happiness.
This statement is the bedrock of modern democracy. The American Declaration of Independence has served as an inspiration for declarations from around the world, including New Zealand, Liberia, Mexico, Chile, Hungary, Argentina, Bolivia, Nicaragua, Peru, Haiti, El Salvador, Czechoslovakia, and most famously, the French Declaration of the Rights of Man and of the Citizen.

Our nation's Founding Fathers were prepared to be hanged by the British for treason because they truly believed that their cause was righteous, that the people of America should decide who should run their own government and that the individual liberties of the people must be protected from the tyranny of the majority.

It is quite amazing that these men set out to advance principles – that at the time seemed revolutionary but today are considered fundamental – and built what would become the greatest country in the world.

Our nation serves as a beacon of hope to immigrants around the world who seek to come to the land of freedom and opportunity. We are truly a nation of immigrants. Except for the indigenous Native Americans, everyone in the United States is either an immigrant or the descendant of immigrants.

I think about the incredible stories I hear from immigrants who came to the United States seeking a better life. I serve on the Board of Supervisors with a Vietnamese immigrant and a Korean immigrant, and their immediate predecessors were another Vietnamese immigrant and a Dutch immigrant. They put their entire lives into only what they could carry in order to come to America for a better life.

Independence Day isn't about fireworks, burgers, and hot dogs. It is about honoring the sacrifices made by the men and women who founded our country and who have defended our country over the past 240 years, and it is about celebrating the principles and people who have made the United States the nation we know today.

Reflecting on my two stints as Supervisor, I have been horrified by the terrorist attacks upon our country from New York and Washington to Boston to San Bernardino to Orlando. I am grateful that we have been able to defend Orange County from such terror. However, we must remain vigilant against those would do us harm.

We must balance the free society that is the cornerstone of our nation with the importance of securing our country against those terrorists who would attack our very way of life. We must defeat those who are responsible for fostering terrorism without falsely branding innocent people. We cannot allow political correctness to prevent us from protecting the United States, but we also cannot allow bigotry to override America's principles of equality and justice.

As we celebrate our nation's 240th birthday, we should all recall the admonition of Benjamin Franklin. As he left Independence Hall after the close of the Constitutional Convention, Franklin was asked what kind of government the Founding Fathers had created for the United States. He responded, "A republic, if you can keep it."

Todd Spitzer
Supervisor, Third District

Independence Day Events Around the District

Anaheim Hills


Click on the image above to view a PDF version.

Irvine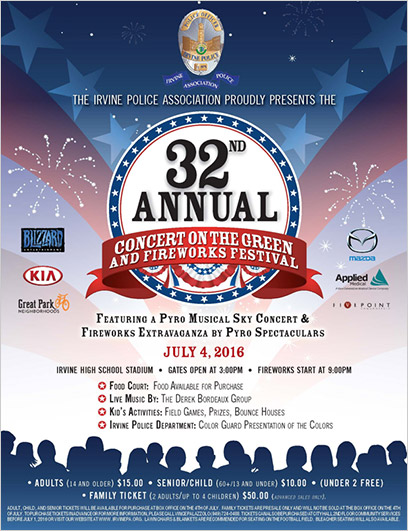 Click on the image above to view a PDF version.

Orange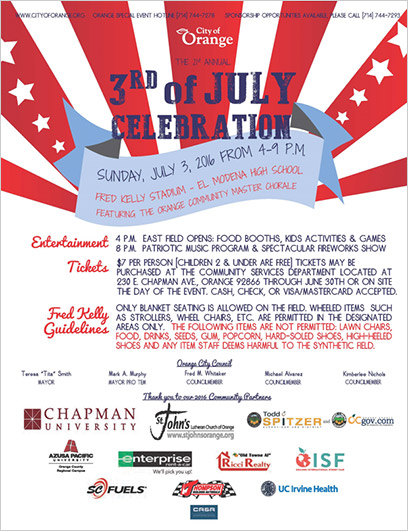 Click on the image above to view a PDF version.

Orange Park Acres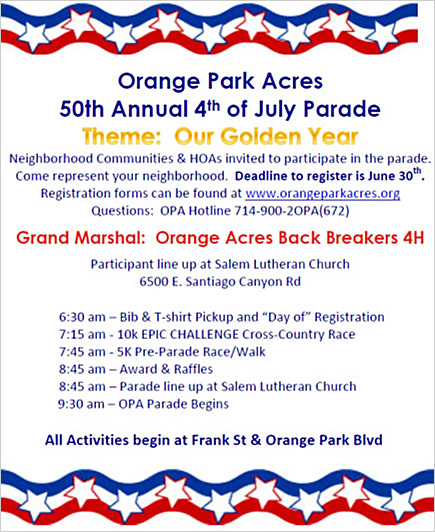 Click on the image above to view a PDF version.

Silverado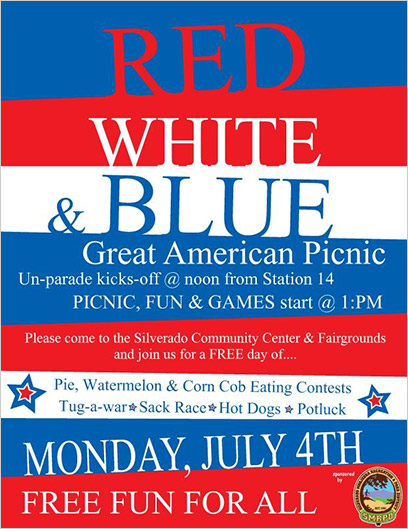 Click on the image above to view a PDF version.

Tustin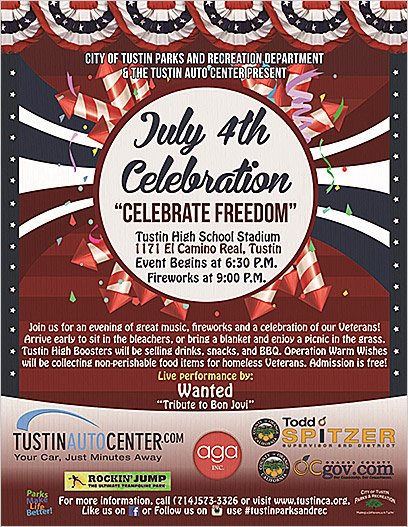 Click on the image above to view a PDF version.

Villa Park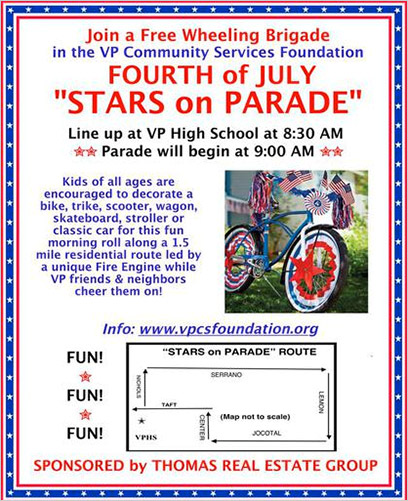 Click on the image above to view a PDF version.

Yorba Linda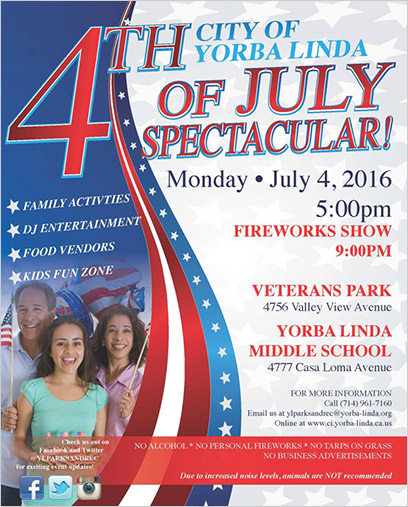 Click on the image above to view a PDF version.
For questions or comments regarding Spitzer's E-Newsletter
please contact the Supervisor's office staff at: (714) 834-3330 or Melanie.Eustice@ocgov.com


DISTRICT

STAFF
George Cardenas
Chief of Staff

Chris Nguyen
Deputy Chief of Staff

Melanie Eustice
Communications Director

Carrie O'Malley
Senior Policy Advisor

Martin Gardner
Policy Advisor

Christine Richters
Executive Aide

Kassee Moseley
Executive Secretary



District Map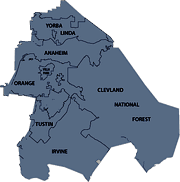 Anaheim, Irvine, Orange, Tustin, Villa Park, Yorba Linda, El Modena, North Tustin, Orange Park Acres, the Canyon Communities

Stay Updated!