September 9, 2016
Volume 4

Issue 27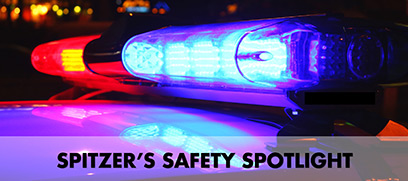 DROWNINGS IN ORANGE COUNTY
YEAR
DROWNING INCIDENTS
FATALITIES
2016*
68
27
2015
118
50
2014
86
43
*2016 data is for January through September 1, 2016
Criminals Voting On Crime Reform

Do we really want tightly fought Orange County election races and propositions decided by criminals who have made serious transgressions against our society or deciding on what is the definition of a crime?

On August 28, 2016, the Orange County Register printed, Imprisoned felons could determine outcome of local elections that was authored by Senator Patricia Bates. Senator Bates lamented that, with little fanfare, AB 2466 went to the Governor's desk for signature. The measure would allow convicted felons to vote while they are still in jail or still under post-release supervision. She reminded us of recent very close election results in Orange County, with the specter of undecided races, recounts and contested elections. Do the residents of the Santa Ana Unified School District, the City of Santa Ana and the First Supervisorial District want to allow criminals from all other cities and Districts, to be able to vote on Santa Ana school board, Santa Ana municipal issues and for the closely-contested Supervisor's race, merely because their address is in the County Jail in Santa Ana?

This is the latest in our State's series of measures dumbing down personal responsibility for criminal conduct. Before the passage of Proposition 10 in 1974, felons were disenfranchised for all time from being able to vote in California. Prior law had followed the centuries-old belief that felons had forfeited their right to participate in the making of the laws that they had proven they were willing to violate.

Since Proposition 10's approval in 1974 eliminated the lifetime disenfranchisement of felons, even serious and violent felons are already only temporarily prevented from voting. Currently, as soon as a convicted felon serves his or her time, and completes a period of parole supervision, where the felon is expected to re-assimilate into law abiding society, the previously convicted (and hopefully now rehabilitated) prior felon can register and vote as any other citizen. This unnecessary law would gut the rehabilitation efforts we were promised would be the hallmarks of Proposition 47 and AB 109. We should not frontload these rights for recently convicted felons, still in jail, and before rehabilitation has had a chance to sink in.

This fall, there are several public safety propositions on the ballot. Do we want the very people who ignore the rules intended to promote public safety, to be able to determine what those rules are? That would be like allowing the batter to determine what constitutes the strike zone.

Law-abiding citizens don't commit violence. The criminal element commits violence. Criminal felons don't follow the rules. Don't let them have a say in how easy it will be for them to commit their next felony.

Senator Bates said it best, "Do we really think allowing felons to vote while serving their sentences in county jail will increase trust in our government? AB 2466 is a solution in search of a problem, and deserves to be vetoed." (Orange County Register, August 28, 2016)


Share this on:




Remembering September 11th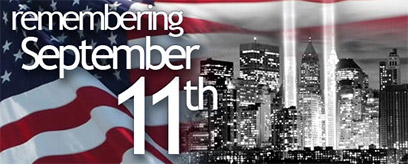 Dear Friends,

This weekend, we commemorate the fifteenth anniversary of September 11, a day in which all Americans unified in strength and support to stand against terrorism. Our thoughts go out to all those who lost loved ones and to the men and women who helped those in need during the horrific events of 9/11.

Today, as we work toward a more unified and secure nation, I hope that we can remember that freedom comes at a cost. We all owe a debt of gratitude to our military and to those in law enforcement who risk their personal comfort and safety to ensure ours each and every day.

Never have I been more grateful to serve this county and country to advance the higher principles that our Founding Fathers created this nation upon: Life, Liberty and the pursuit of Happiness.

The fifteenth anniversary of September 11th provides us with a time for healing, reflection and resolve. I hope that we can each take a moment to ponder the memory of that awful day and recommit ourselves to serving others in a way that helps spread the passion for freedom that makes the United States of America the amazing country that it is today.

Sincerely,
Todd Spitzer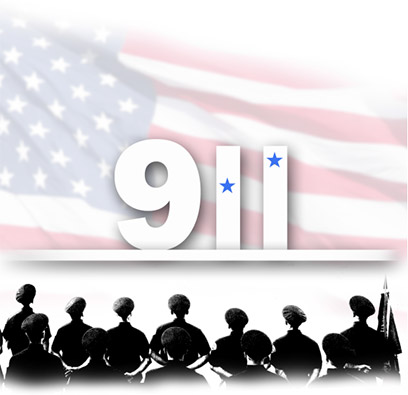 Orange County Fire Authority's
Day of Remembrance
September 11, 2016
8:50 a.m. – 9:15 a.m.
Orange County Fire Authority Headquarters
1 Fire Authority Road, Irvine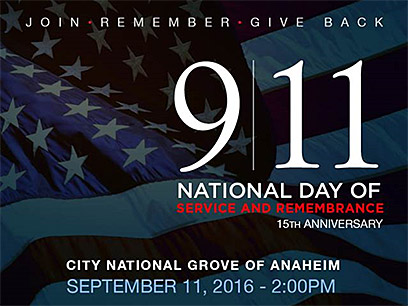 Board of Supervisors Approve Opening Temporary Homeless Shelter in Santa Ana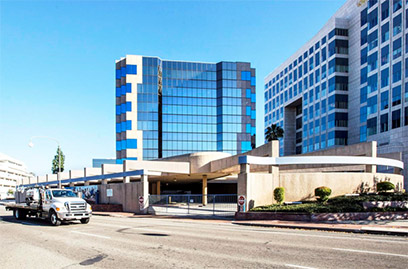 Location of the future temporary shelter, former OCTA bus terminal. Photo by Orange County Register
The Board of Supervisors held a special board meeting this week and unanimously approved plans to open a temporary homeless shelter within 30 days at the former Orange County Transportation Authority bus terminal in Santa Ana. Supervisor Andrew Do proposed the effort to help reduce the large homeless encampment that has formed outside government offices. Residents, jurors, County employees, and visitors to the Civic Center have addressed health and safety concerns.

The Board of Supervisors voted to convert the terminal to a shelter and directed County CEO Frank Kim to meet with Santa Ana City Manager David Cavazos to find a suitable Santa Ana location for a permanent homeless shelter and to report back to the Board within 45 days.

Supervisor Todd Spitzer Helps Kick Off the Orange International Street Fair with the Orange City Council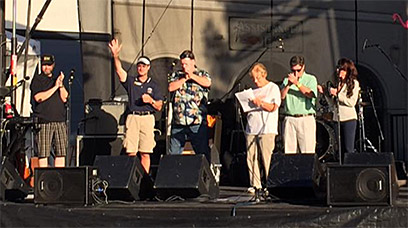 Orange International Street Fair Committee Chair Brian Lochrie, Supervisor Todd Spitzer, Orange City Council Member Mark Murphy, Orange Mayor Tita Smith, and Orange Council Members Fred Whitaker and Kim Nichols
Supervisor Todd Spitzer joined the Orange City Council in kicking off another successful Orange International Street Fair. Boy Scout Troop 531 led the pledge of allegiance.

In 1973, the City of Orange was looking for ideas to celebrate its one hundredth year. Inspired by the Orange Street Fair of 1910, it was decided that for their centennial celebration, Orange would have the Orange International Street Fair (OISF). The Fair was so successful that it has become an annual tradition during Labor Day weekend. The Fair surrounds Plaza Park in the historic downtown district.

Each year it is estimated that over 200,000 people visit the Orange International Street Fair. Volunteers and non-profit organization sponsor and run the event. Supervisor Todd Spitzer and the County of Orange served as a major event sponsor.

For more information, click here.

Supervisor Todd Spitzer's Pet Adoption Event with OC Animal Care is a Success


Supervisor Todd Spitzer with a family at the pet adoption event in March 2016
Over two hundred pets were adopted over Labor Day weekend during the Labor of Love free pet adoption event. Supervisor Todd Spitzer hosted the event at the OC Animal Shelter located at 561 The City Drive South, Orange, California 92868, during the shelter's normal working business hours from 11:00 am to 5:00 pm.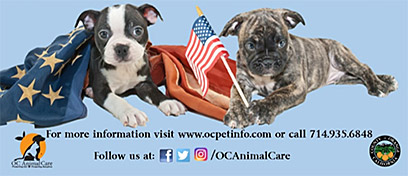 92 cats, 83 dogs, 28 rabbits, and 1 lizard found new homes. The event featured free pet adoption, a savings of $89 to $124, but adopters still paid the microchip fee of $17 and licensing fee of $27. For more information on pet adoption, visit www.ocpetinfo.com.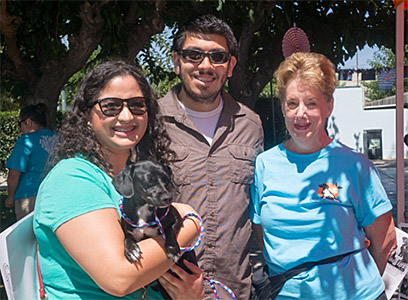 Family adopting their new pet

Inner-coastal & watershed 20th Cleanup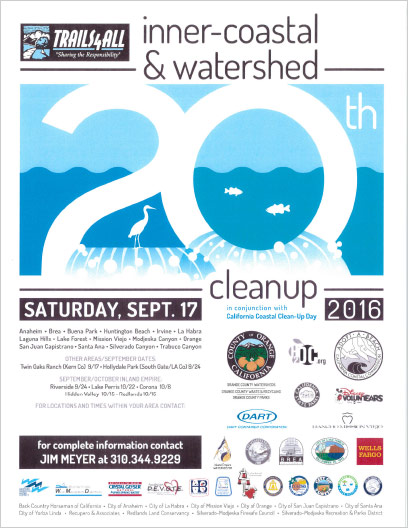 Click on the image above to view a PDF version.

Pet of the Week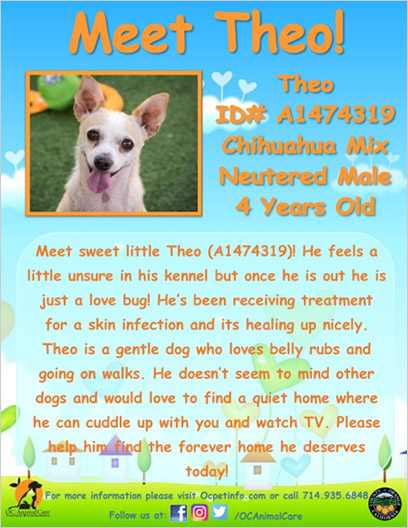 Click on the image above to view a PDF version.

Events Around the District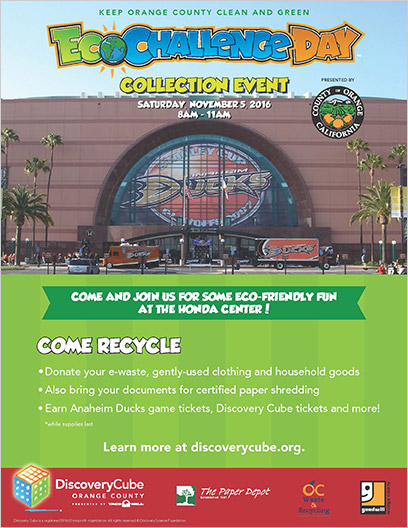 Click on the image above to view a PDF version.
Anaheim
9/11 National Day of Service and Remembrance
Sunday, September 11, 2:00 PM
City National Grove of Anaheim, 2200 E. Katella Ave.

Family Story Time
Saturday, September 17, 11:00 AM
Anaheim Public Library – East Anaheim Branch, 8201 E Santa Ana Canyon Rd.

Irvine
Farmers Market
Sunday, September 11, 10:00 AM
Orange County Great Park, 6950 Marine Way

Irvine Global Village Festival
Saturday, September 24, 10:00 AM to 6:00 PM
Bill Barber Park, 4 Civic Center Plaza

Orange
Manners Matter
Friday, September 9, 3:30 PM
Orange Public Library & History Center, 407 E. Chapman Ave.

STEAM for Teens: 3D Printing
Saturday, September 10, 2:00 PM
Orange Public Library & History Center, 407 E. Chapman Ave.

Silverado
Silverado Summer Concert Series, featuring bands Horse-Fed Buffalo, Echo Sparks and Tommy Reiser & Friends
Saturday, September 17, 6:00 PM
Silverado Fairgrounds, 27641 Silverado Canyon Rd.

Orange County Craft Beer Festival, No one under the age 21 admitted
Saturday, September 24, 5:30 PM
Oak Canyon Park, 5305 Santiago Canyon Road

Tustin
Farmers Market
Wednesday, September 14, 9:00 AM
El Camino Real & 3rd St.

Tustin Tiller Days
Friday, September 30 – October 2
17522 Beneta Way

Villa Park
Let's Talk about It!
Wednesday, September 21, 9:00 AM
Orange County Public Library – Villa Park Branch, 17865 Santiago Blvd.

Pet Fair 2K Dog Walk
Saturday, September 24, 9:00 AM
VP Greenbelt at Wanda/Lincoln

Yorba Linda
September 11 Memorial Event
Sunday, September 11, 12:00 PM
Richard Nixon Presidential Library & Museum, 18001 Yorba Linda Blvd.

Fall Kids Community Swap Meet
Saturday, September 17, 8:00 AM
Yorba Linda Community Center, 4501 Casa Loma Ave.


For questions or comments regarding Spitzer's E-Newsletter
please contact the Supervisor's office staff at: (714) 834-3330 or Melanie.Eustice@ocgov.com


DISTRICT

STAFF
George Cardenas
Chief of Staff

Chris Nguyen
Deputy Chief of Staff

Melanie Eustice
Communications Director

Dennis Bauer
Policy Advisor

Martin Gardner
Policy Advisor

Christine Richters
Executive Aide

Kassee Moseley
Executive Secretary



District Map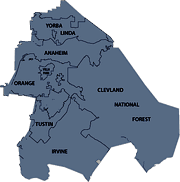 Anaheim, Irvine, Orange, Tustin, Villa Park, Yorba Linda, El Modena, North Tustin, Orange Park Acres, the Canyon Communities

Stay Updated!