Welcome to Nelson's E-News!

Dear Friends,

Thank you again for reading my newsletter.

One of the most important issues facing our County is fiscal stability. During my time as your representative on the Board, I have explored any area that I can to create a more cost-effective County government. The most recent opportunity to conserve taxpayer dollars came in the form of the Human Resources ad hoc subcommittee, established in June. Over the past five months, Supervisor Bates and I examined several possible ways to cut costs in the HR Department. I have included a synopsis of the full Board's votes on our recommendations below.

There are also many exciting and moving events occurring in our community. In particular, I invite you to join me for a special Veterans Day event honoring those who have served and are currently serving in the armed forces tomorrow, Friday, November 11. Details may be found below.

As a reminder, in observance of Veterans Day, County offices will be closed tomorrow. In addition, the Board is dark next week. The next meeting of the Board of Supervisors will be Tuesday, November 22 at 9:30am in the Hall of Administration.

Sincerely,
Shawn Nelson.


HR Ad Hoc Recommendations

The HR ad hoc subcommittee, comprised of Supervisors Nelson and Bates, presented its second and final report to the full Board on Tuesday, concluding its efforts of the past five months. The Board voted to adopt three of the subcommittee's five recommendations regarding employee benefits: to approve the audit findings that the subcommittee examined and its recommendations; to have the Human Resources Department create specific job descriptions for each Executive Management position; and to direct the Board to discuss cutting certain employee costs, such as reducing merit increases and eliminating performance incentive pay (PIP), in preparation for next year's labor negotiations.

The Board also directed the CEO to work with the subcommittee members on how to implement recommended classification and compensation changes to specific positions and to return on the December 6 meeting with a plan of action for recruitment of a new Human Resources Director.

The full text of Tuesday's report can be found below, along with an article from the OC Register.

HR Audit Document
http://bos.ocgov.com/legacy4/newsletters/pdfs/Vol2Issue19/HRAudit.pdf

OC Register Article
http://taxdollars.ocregister.com/2011/11/07/supervisors-want-executives-demoted-27000-raise-revoked/124993/
---
Grand Jury Presentation – Board of Supervisors

Supervisor Shawn Nelson and Supervisor Bill Campbell shared in the honor of presenting the 2011-2012 Grand Jury, at the November 8th Board of Supervisors meeting. This extraordinary group of individuals is hand-selected from hundreds of applicants and works in a year-long volunteer position. During this time, they serve the County of Orange as public watchdogs over government affairs and officials, and are an integral part of the criminal indictment process. Supervisor Nelson was proud to present a resolution declaring November 2011 as Grand Jury Awareness Month and looks forward to the numerous achievements of this year's Grand Jury.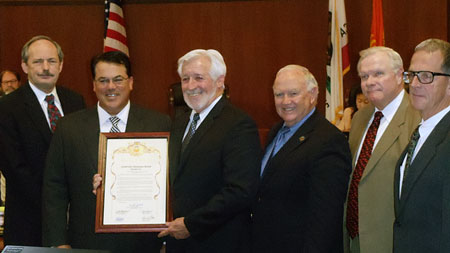 ---


Fourth District Carpool Improvements

The State Transportation Improvement Program (STIP) is a major source of funding for transportation improvements throughout the State of California. On Monday, the OCTA Highways committee approved a list of projects in Orange County to be funded through STIP. The California Transportation Commission is expected to adopt the approved list in March 2012.

For the Fourth District, this would result in restriping the carpool lanes on the I-5 between the Orange Crush and the 91 freeway and on the 57 freeway in portions of Anaheim and Placentia, allowing for continuous access. A PowerPoint featuring the project funding and locations can be found below.

http://bos.ocgov.com/legacy4/newsletters/pdfs/Vol2Issue19/11711_ Hwy_111411_2012_102711.pdf

---
Fourth District Grade Separations

OCTA, working with Fourth District cities and Flood Control, will be improving some train crossings over the next few years to alleviate traffic congestion and improve safety. There are seven total crossings in Anaheim, Fullerton and Placentia to have construction, with two already underway and final completion in early 2016.

Please see the PowerPoint presentation below for more details on the projects, the locations and completion dates.

http://bos.ocgov.com/legacy4/newsletters/pdfs/Vol2Issue19/
11711_HWYS_Orangethorpe_Grade.pdf

KTLA Interview – Abuse of bath salts

Supervisor Shawn Nelson, along with other government officials, is working to prevent the use and abuse of bath salts. Taking bath salts internally is the newest dangerous drug of choice for an increasing number of people. Although the state has recently passed a law prohibiting the sale of bath salts, Supervisor Nelson warns that these drugs are just being relabeled to get around the ban. Please use the link below to watch the KTLA report on the bath salt problem, including interviews with Supervisor Shawn Nelson, State Senator Lou Correa and State Assemblyman Chris Norby.

http://www.ktla.com/videogallery/65724810/News/Designer-Drug-Crackdown#gl-18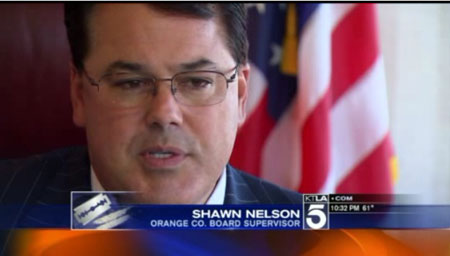 ---
Supervisor Nelson Calls Out OCSD for Rule Violation

On September 28, the Orange County Sanitation District (OCSD) secretly and illegally approved pay raises for 35 of its employees. Thanks to the work of Supervisor Shawn Nelson, the OCSD will rescind the raises and will revote on them during public session. Please read the article, including Supervisor Nelson's statements on the matter, below.

http://www.ocregister.com/common/printer/view.php?db=ocregister&id=325820
City Tour - Brea

Supervisor Shawn Nelson was pleased to spend quality time in the City of Brea, the newest addition to the Fourth District. The Supervisor visited with City Manager Tim O' Donnell and Council members Ron Garcia and Brett Murdock. They discussed the numerous accomplishments Brea boasts, as well as current city projects, including their commitment to quality public safety and conservative fiscal policies. On a city tour, Supervisor Nelson was introduced to the well-known sites of Brea and informed of numerous upcoming events. After an enjoyable and productive day, the Supervisor looks forward to the future relationship between Brea and the Fourth District. For more information about the City of Brea, visit: http://www.cityofbrea.net/.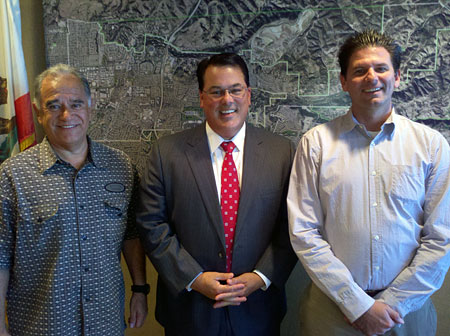 Pictured above: Brea Councilmember Ron Garcia (left), Supervisor Shawn Nelson (center) and Brea Councilmember Brett Murdock (right).
---
Supervisor Nelson assists Troy High School student and soon to be Eagle Scout Matt Hayes

Matt Hayes is a varsity football player at Troy High School who is working on becoming an Eagle Scout. To attain this rank, Matt will complete a project constructing storage cabinets for the Troy athletic department. This will improve the safety of the equipment room as well as improve its visual appeal. Matt needed $800 for his materials budget and he came to Supervisor Shawn Nelson for assistance. "I have known him since he was a young man and he fits the exact profile of an Eagle Scout. I sat down with him and helped him focus on his fundraising; people were happy to hear from us and anxious to participate," Supervisor Nelson said. With the help of Supervisor Nelson, Matt raised over $600 and is well on his way to being able to complete his project to become an Eagle Scout.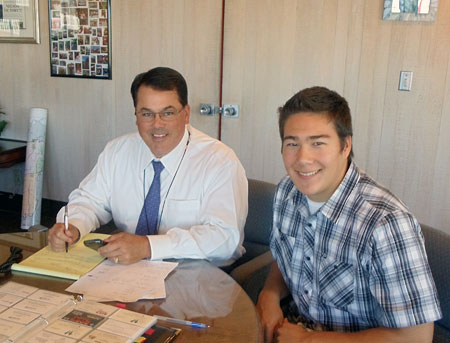 (Above) Supervisor Nelson and Matt Hayes hard at work raising funds for Matt's Eagle Scout project

11-11-11 Veterans Day Ceremony



New Location


Veterans Day OC Tribute Location Change

The 11-11-11 Veterans Day OC tribute to the 70 military from Orange County who have been killed in the war on terror since 9-11 has been moved to:

Rose Drive Friends Church
4221 Rose Drive
Yorba Linda
3:30 - 5:00 pm

The incoming Pacific storm projected for Friday prompted the change to the indoor sanctuary at the center of the facility that seats 900 with a parking accommodation of 1500.

The entire memorial program, honoring both America's living Veterans and the 70 fallen heroes from OC, will begin at 3:30 pm with a projected conclusion of 5 pm.

The OCFA bagpipers will be joined by 70 St. Catherine Cadets who will light candles at the crosses of each OC hero.

The candles from this memorial will later be placed at the crosses posted in Tri City park as an American retrospect called the "Hillside of Heroes" where families and friends can visit in private thru Saturday afternoon.

Steve Spernak
Policy Advisor
Office of Supervisor Shawn Nelson
Fourth District/County of Orange
Phone: (714) 834-3440
Fax: (714) 834-2045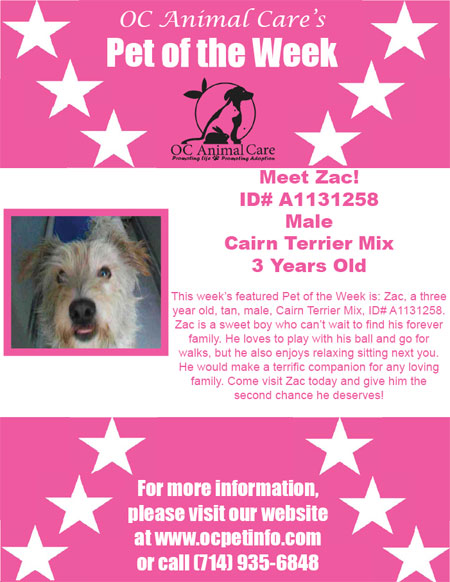 Click on the image above to view a larger version.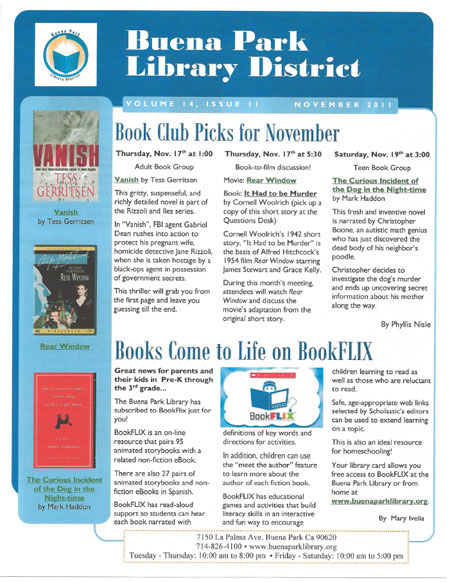 Click on the image above to view a larger version.
CERTIFICATES OF RECOGNITION
Charles Emery Elementary - Blue Ribbon National Champions!
Buena Park

Supervisor Nelson returned to his elementary school on Halloween morning to present Charles Emery Elementary School Principal Debbie Diaz (pictured right) with a Certificate of Accomplishment to honor their hard work, academic accomplishments and 900 API scores that earned them the National Blue Ribbon Distinguished School title. Supervisor Nelson presented Ms. Diaz with proclamations to be displayed in the school offices to memorialize her achievement in education accolades.

Buena Park Councilmember Beth Swift joins Shawn and the Emery Elementary School ASB president and vice-president (pictured left) at ceremonies in front of 700 students and parents to honor them as United States Dept of Education Blue Ribbon "National Champions". Mrs. Swift presented flowers with the coveted 'Blue Ribbon' to the school and joined members of the Buena Park School Board in congratulations for this prestigious academic accomplishment.

---
Pro Pet Fix Grand Opening - Fullerton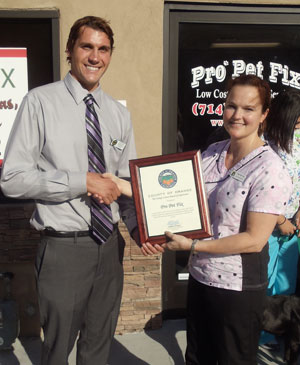 Above, Fourth District Staffer Chris Hair presents a Certificate of Recognition congratulating Pro Pet Fix on their opening and welcoming them to the Fullerton community. Pro Pet Fix is veterinarian owned and operated and seeks to provide affordable spay and neuter services to the Fullerton area. The opening ceremony was a fun and entertaining atmosphere with dogs and cats roaming the store, and even held opportunities to adopt the animals. With its commitment to ending pet overpopulation and unnecessary euthanasia through spay and neuter programs, Pro Pet Fix promises to be a great resource for Fullerton pet owners.
Anaheim

13th MEU Thanksgiving Dinner Drive

The Anaheim 13th Marine Expeditionary Unit Adoption Committee is sponsoring a Thanksgiving dinner for some of the young Marines and Sailors and their families. If you would like to help, please purchase a VISA or Vons gift card (these are preferred in that area) or from your favorite grocery store. Please drop off gift cards by November 15th at City Hall, 7th floor or call 714-637-5575 or 714-350-2886 to make arrangements for pick up.
---
Anaheim

Metrolink Holiday Toy Express Returns

Santa's glittering train, the Metrolink Holiday Toy Express, is once again preparing to travel from city to city to entertain families and help to collect toys for the less fortunate. This year's 32-city tour, which passes through six counties (San Bernardino, Riverside, Ventura, Orange County, Los Angeles and San Diego counties) brings a brightly packaged gift – a 450-ton train decorated with holiday displays, a musical performance and 50,000 twinkling lights – and of course, Santa!

Families who come to the station to enjoy this special holiday treat are encouraged to bring new unwrapped toys. Local firefighters typically collect more than 100,000 toys for the ABC7/Spark of Love Toy Drive during the season on nights the Holiday Toy Express is in town. These toys are distributed in their local communities to families who may not be able to provide gifts this holiday season.

The train will be arriving in Orange County on November 19, December 4 and December 10. Please see the flyer below for the full schedule and more details. I hope you all can attend!

More information to come, so please check here often.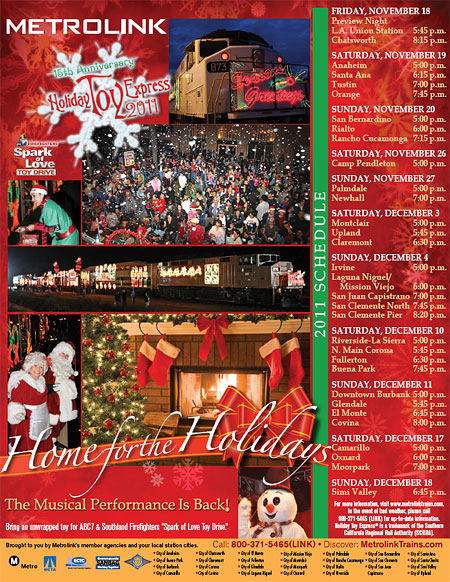 Click on the image above to view a larger version.
---
Buena Park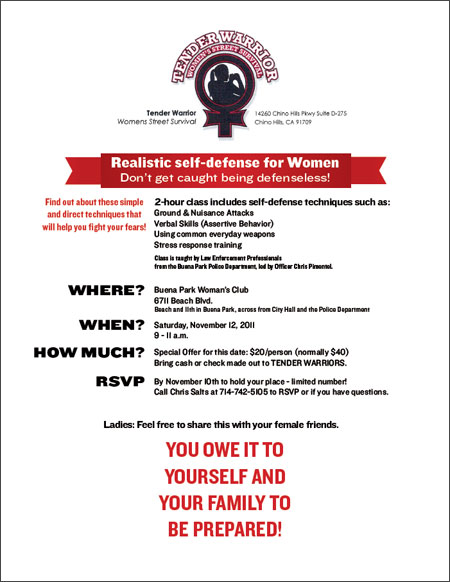 Click on the image above to view a larger version.
For questions or comments regarding Nelson's E-News
please contact the Supervisor's office staff:
Audra Adams Ph: 714-834-3440 Email: audra.adams@ocgov.com.