Welcome to Nelson's E-News!

There are a few items that I would like to highlight for you this week to show some of the services the County government provides to the community:

On Tuesday, the Board of Supervisors accepted an Emergency Preparedness Grant that will greatly improve the County's ability to ensure that the public's health is safeguarded. Continue reading to see how this is taking place and what you can do to participate in this initiative.

The Fourth District will hold its Third Annual OC Sports Day on Sunday, October 14, from 11 am to 2 pm. It is free for the whole family! Free Parking! Free Food! Free sports instruction! Please see the flyer below for more details. Hope to see you there!

Did you know that the County of Orange offers free waste disposal for hazardous materials and hosts an exchange program for residents to pick up unused chemicals such as paint and motor oil? For more information on these environmentally safe and economical programs, please keep reading.

The Board of Supervisors will be dark on September 18. The next regular meeting will be Tuesday, September 25 at 9:30 am on the first floor of the County Hall of Administration, 333 West Santa Ana Blvd., Santa Ana 92701.

Sincerely,
Shawn Nelson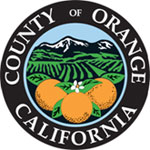 Emergency Preparedness Grant Accepted

On Tuesday the Board of Supervisors approved an agreement which will bring $4,100,438 to Orange County to support on-going planning and preparedness for health related disasters. These dollars are granted by the Centers for Disease Control and Prevention (CDC) and the California Department of Public Health (CDPH) to improve readiness and response during a disaster. These activities include (among other things) working with Orange County's health care system to increase surge capacity, maintaining medical and pharmaceutical stockpiles, training, disease surveillance, and disease monitoring.

One of the most interesting programs is the mass vaccination activity best known as Points Of Dispensing ("PODS"). It is important to have the ability to vaccinate large numbers of residents in the event of disease outbreak or biological attack – so the Health Care Agency (HCA) has developed a nationally recognized program which is exercised every year. And you have the opportunity to help us in this effort. On October 19th, HCA together with its partner cities and community groups will host 5 PODs throughout Orange County to test our abilities. These PODs offer free flu shots to encourage residents to participate and assist us in testing our system. It is a win-win: You can get your flu shot AND help your community practice its response capability.

These PODs, offering free flu shots, will take place in Anaheim, Laguna Niguel, Placentia, Stanton and Westminster on October 19th from 11:30 am - 1:30 pm. For more information, please visit www.ochealthinfo.com/freeflushot

The locations are listed below:

Anaheim - Anaheim First Christian Church - 520 W. South Street - Anaheim, CA 92805
Stanton - City of Stanton Corporate Yard - 8100 Pacific Avenue - Stanton, CA 90680
Laguna Niguel - St. Timothy Catholic Church - 29102 Crown Valley Parkway - Laguna Niguel, CA, 92677
Westminster - Community Service Center - 8200 Westminster Boulevard - Westminster, CA 92683
Placentia - Champions Sports Complex - 505 Jefferson Street - Placentia, CA 92870
---
Public Financing Advisory Committee Compensation

The Board approved compensating members appointed to the Public Finance Advisory Committee with a $200 stipend per meeting for up to twelve meetings per year. Due to the responsibility this committee possesses, such a compensation level is acceptable and is in line with committees such as the Planning Commission, Waste Management Commission and the Housing and Community Development Commission. It is also hoped that this compensation will increase attendance and eliminate meeting cancellations due to the lack of a quorum.

In 1996, the Board of Supervisors established the PFAC, which is comprised of seven voting members, five of whom are public members appointed by the Board of Supervisors. In addition, the elected Treasurer Tax-Collector and Auditor-Controller sit on the committee. The County CEO serves as a non-voting ex-officio member.

The duties of PFAC include reviewing, approving and modifying debt financing proposals with the Board of Supervisors considering only those proposals recommended by the committee; selecting financing professionals to assist in the structuring of public financings; reviewing all debt financing documents; and ensuring the disclosure of conflicts of interest between financing professionals and the County.

The appointed members previously did not receive any compensation for their participation in PFAC. By comparison, prior to this action, 36 out of 89 of County commissions (40%) received compensation for their service. Compensation ranged from $10 to $250 per meeting, with eight out of the 36 compensated commissions (22%) also receiving mileage and/or parking reimbursement.


---
Grand Jury Reports

The Board of Supervisors approved responses to several 2011-2012 Grand Jury reports on Tuesday, one of which concerned County detention facilities for juveniles and the other for County adult detention facilities.

Among its recommendations for juvenile facilities, the Grand Jury advised the Board of Supervisors to expand the scope of work for the Office of Independent Review (OIR) to include reviews of the Probation Department Juvenile facilities operations and that the Probation Department reconsider the placement of male and female juveniles in the same living unit.

Regarding adult detention facilities, the Grand Jury recommended that the OIR office be relocated to the Hall of Administration and that the Sheriff and Board both aggressively pursue the jail expansion project at the James Musick facility to meet the expected population increase over the next three years.

To view full reports and County responses, please click here, here, here and here.
---
Keeping Criminal Justice Academy Graduates

The Board approved a $950,000 five-year agreement with the Rancho Santiago Community College District for tuition/registration fees for Sheriff's Department recruits taking Criminal Justice Academy classes. While supportive of the item, Supervisor Nelson suggested that safeguarding the County taxpayers' investment could be achieved by requiring recruits to remain with the Sheriff's Department following the County's sponsorship of their classes or by requiring that they repay the County for expenses should they depart for another law enforcement agency.
---
Fourth District Committee Re-appointments

Supervisor Nelson congratulates the following individuals on their re-appointments at Tuesday's Board meeting. Thank you for your continued service to Orange County.


Mark Pugatch to Assessment Appeals Board No. 2
Rhonda McCune to Assessment Appeals Board No. 3
Edward Lampkin, Jr. to Assessment Appeals Board No. 5
Wallace Rodecker, Public Financing Advisory Committee
If you would like to learn more about or serve on a County commission, please contact Audra Fishel for more information at (714) 834-3440.


OCTA Wants to Hear from You

The economic recession of the past few years is continuing to have an adverse effect on transit service. Transit agencies across the country are finding it increasingly difficult to sustain the current levels of service with rising costs and decreasing revenue. The federal Transportation Development Act (TDA) requires that at least 20% of the funding to operate a bus system come from passenger fares (farebox recovery) in order to qualify for sales tax funding. If this 20% level is not met, OCTA could lose funding under the TDA.

Therefore, the OCTA Board of Directors will hold a public hearing on Monday, October 22 at 9:00 am in room 154 of the OCTA Headquarters – 600 South Main Street, Orange, CA to consider a proposed fare increase of 25% per boarding, beginning in February 2013.

With this increase, the annual fare revenue is projected to be $55.9 million with operating costs for FY 2012-13 projected to be $267.5 million. At a 20.93% farebox recovery, OCTA will meet the 20% minimum threshold to continue receiving funding under the TDA.

A description of the adjustment will be available for public viewing from September 20 to October 22. Please contact the Clerk of the Board at (714) 560-5676 to view these documents in person at the OCTA offices. You can submit comments by calling Customer Relations at (714) 636-RIDE, option 2, or from South Orange County at (800) 636-RIDE, option 2, or provide your comments online.

Over the next few weeks, OCTA will hold five community meetings throughout Orange County to explain the changes to riders and to offer the public a chance to voice their opinions:

Thursday, September 20 - Southwest Senior Center - 2201 W. McFadden Ave. - Santa Ana 92704
Friday, September 21 - Laguna Hills Community Center Heritage Room B&C - 25555 Alicia Parkway - Laguna Hills 92653
Thursday, September 27 - Fullerton Library Community Room - 353 W. Commonwealth Ave.- Fullerton 92832
Tuesday, October 2 - St. Anselm's Cross-Cultural Community Center - 3707 W. Garden Grove Blvd. - Orange 92868
Thursday, October 4 - Los Alamitos Community Center - 10911 Oak St. - Los Alamitos 90720
All meetings will take place from 6:00 pm to 8:00 pm. For more information, please visit OCTA online.
Supervisor Nelson Supports Disney Half Marathon Participants

Supervisor Nelson's wife Sharon and daughter Amanda, along with staff member Steve Spernak, were on hand to support Disney's Annual Half Marathon over Labor Day weekend. The race was a great way to promote wellness and active lifestyles and featured thousands of participants. Supervisor Nelson was pleased to provide water and encouragement for the runners along the marathon route. The event brings in economic activity to the city along with promoting exercise. For more information on the Disney Half Marathon visit www.rundisney.com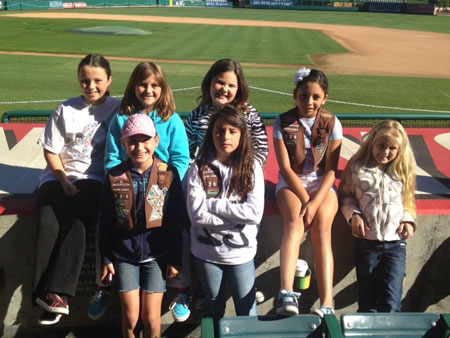 (Above) Anaheim Troop #126 at Anaheim Stadium after cheering at the Disney half marathon. Supervisor Nelson's daughter, Amanda, is pictured in the back row third from the left.
---
The Fourth District welcomes Five Guys Burgers to Brea!

On Wednesday, Congratulations to the new owners and staff at Five Guys Burgers and Fries! Fourth District Policy Advisor Steve Spernak is pictured below at the ribbon-cutting hosted by the Brea Chamber of Commerce. Owners Bob Zanolli (left) and Phil Ratner (right) treated the attending chamber dignitaries, Mayor Schweitzer and council members along with civic and elected officer representatives to their incredible Cajun fries and burgers where customers can choose from a variety of toppings. Located at 403 W. Imperial, the new franchise offers its venue for fundraisers, parties and fun nights out on the town in this old fashion family-friendly eatery.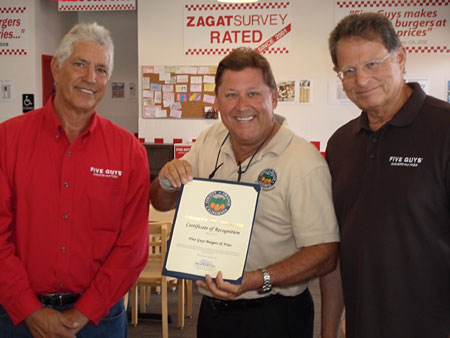 (Left to Right) Bob Zanolli, Steve Spernak, Phil Ratner
---
Celerity Systems Grand Opening – Fullerton

Fourth District Representative Neha Sata presented a certificate to Celerity Systems in recognition of their grand opening. The ribbon cutting was on September 6th, where owner David Hoeltzer and his wife were welcomed into the Fullerton community. Celerity Systems is an onsite computer repair shop; with a flat fee of $99 they can repair just about any type of computer damage! David is passionate about computers and strives to provide excellent customer service. Celerity Systems is the place to go for all your computer needs. The Fourth District wishes David and his wife all the best for their new business.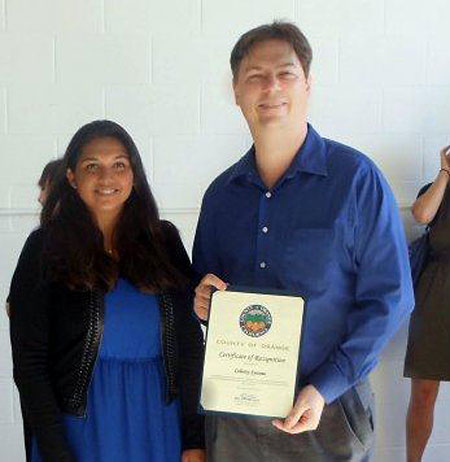 Neha Sata presents David Hoeltzer with a certificate of recognition
---
Nelson Welcomes Anaheim Helicopters to Fullerton Airport

Congratulations to Anaheim Helicopters who enjoyed their Chamber of Commerce moment at their hangar reception last week when they rolled out their charter aviation business at their ribbon cutting celebration for chamber members and city elected officials. Jake Weber, co-founder and vice president, accepted Supervisor Nelson's Certificate of Recognition from Fourth District Policy Advisor Steve Spernak. Anaheim Helicopter offers tours and custom flights to Hollywood, OC, along the coast and has commercial charters for film crews, engineers or emergency services support. For further information, contact Jacob Weber Vice-President, Anaheim Helicopters LLC, at 714-414-9956 or www.anaheimhelicopters.com.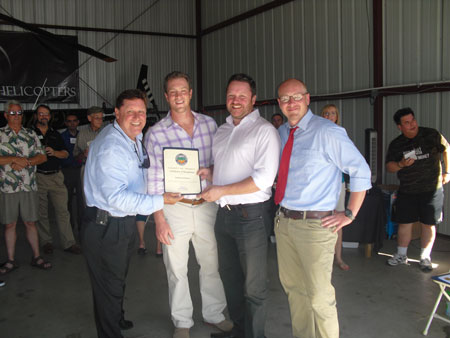 Steve Spernak, left, presenting certificate of recognition to Anaheim Helicopters
COUNTY COMMISSIONS AND COMMITTEES

The 4th District has vacant appointments on the following commissions or committees:


Development Processing Review committee
Assessment Appeals Board No. 1
If you are interested in serving on one of these committees, please call Audra Fishel at (714) 834.3440

FUN FOR THE WHOLE FAMILY!
FREE PARKING! FREE FOOD! FREE SPORTS INSTRUCTION!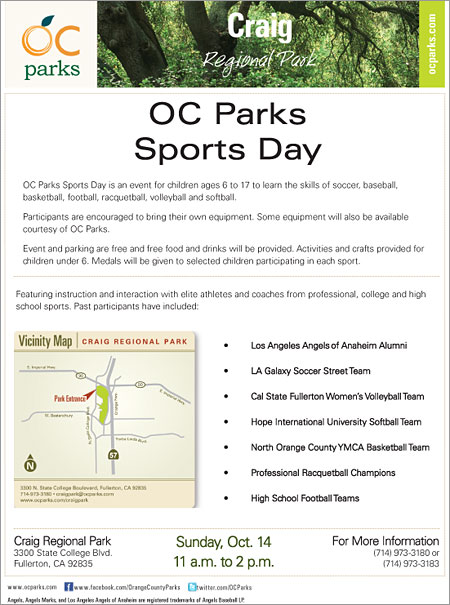 Click on the image above to view a larger version.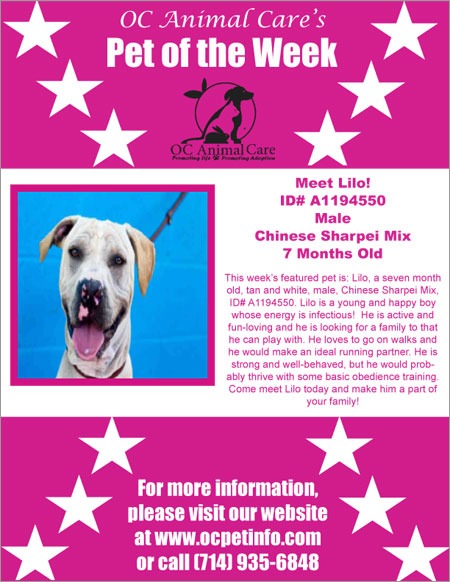 Click on the image above to view a larger version.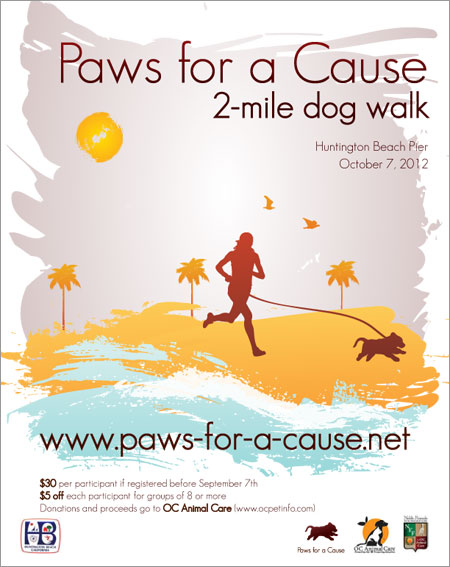 Click on the image above to view a larger version.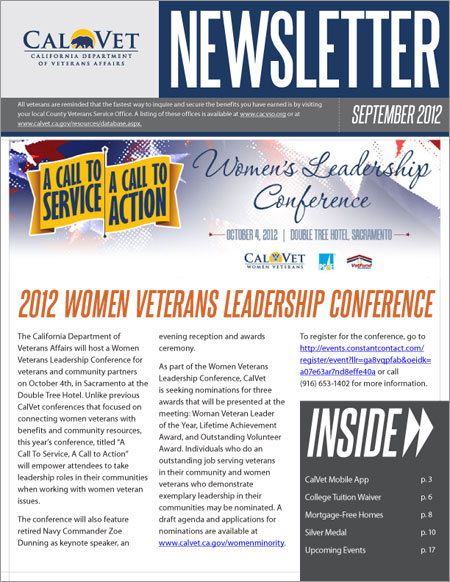 Click on the image above to view a larger version.
New Directions Veterans Choir Uplifts Audiences – Brea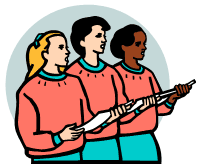 Be uplifted as the award-winning New Directions Veterans Choir performs at the Curtis Theatre on Saturday, October 13, in shows at 5:00 and 8:00 p.m. Enjoy a variety of pop, traditional gospel, doo-wop, and even a salute to the troops from a group whose members have themselves proudly served in the United States military.

This special singing group has been featured on NBC's America's Got Talent and now are traveling and performing throughout the nation. New Directions members are unified in their shared experiences of tough times while on active duty and personal strength to overcome set-backs experienced upon returning home. They now celebrate sacrifice and service with joyful voices of hope and redemption. Audiences will find inspiration in this spirited show!

Tickets are $30 for adults, $26 for seniors, $23 for children and $15 for veterans. Curtis season subscribers enjoy additional savings when ordering for multiple shows. Make ticket purchases through the Curtis Theatre Box Office, located at Number 1 Civic Center Circle, (Birch and Randolph) from 11:00 a.m. – 2:00 p.m. Tuesday through Friday. Or, place an order online at www.curtistheatre.com. Phone orders are accepted at (714) 990-7722.


---
The Brea Fitness Center Hosts an Interactive Golf Workshop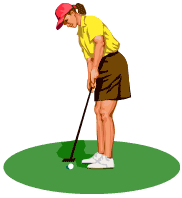 The City of Brea's Fitness Center proudly presents an Interactive Golf Workshop on Saturday, October 20, from 11 am – 1 pm, at the Brea Community Center. Attendees will learn how to improve their golf game while discovering techniques to reduce injuries. The fee to attend the workshop is $15, and includes swing practice, lunch, consultations, prizes, give-aways and more.

This uniquely interactive workshop will teach attendees how to stretch, strengthen and swing more effectively to get closer to playing and feeling like a pro. Pro Golf instructor and author, Kehli Bowen, and Dr. Armia Abdo from Coury & Buehler Physical Therapy, co-authors of 'Drive Your Pain Away' will lead the seminar portion of the workshop. The workshop will also feature a high-tech golf simulator for swing practice, performance enhancing exercises and stretches, free consultations from licensed physical therapists and certified personal trainers, lunch, prizes, give-aways and raffle prizes. Visit www.BreaFitness.com for full event details.

The Brea Fitness Center is located inside the Brea Community Center at 695 E. Madison Way, at the corner of Randolph and Madison. For more information, call (714) 990-7110.


FREE Waste and Recycling Programs at OCWR


Residents throughout Orange County can safely dispose of household hazardous waste and salvage leftover products through the Materials Exchange Program!

At any of four Household Hazardous Waste Collection centers in Orange County, residents can conveniently and securely drop off unused products from paint cans to motor oil to old computer monitors. The centers operate from 9 a.m. to 3 p.m. Tuesday through Saturday (closed on major holidays and during rainy weather).

The four collection centers also house the OC Waste and Recycling Materials Exchange Program. There are partially used containers of household, yard and car care products to take home for FREE.

You don't need to drop anything off to pick up an item. Make sure to stop at any of the centers the next time you need any products for your next project. Choose up to five items per week, per household. This limit ensures enough free items for everyone who uses the Material Exchange Area. Again, it's easy and it's FREE.

For more information on these programs, please visit www.oclandfills.com, call (714) 834-6752 or click here to view the flyer.


Growing up Latina: My journey and my dream for the next generation


On Sunday, Oct. 7 at 2:30 in the La Habra Library Meeting Room, Ava Steaffans President and CEO of KidWorks will talk about growing up Latina and her dream for the next generation. KidWorks is all about helping at risk kids, families and communities, one life at a time.

The program is appropriate for all ages especially youth at risk. For more information call the library at 562-694-0078.


Fullerton

What: Nature Walks
Where: Held at Fullerton Arboretum, 1900 Associated Road, on the CSUF campus
When: Saturday September 15th, 2012
Time: 10:00 am

What: Goodwill for Good Music
Where: Troy High School, 2200 Dorothy Lane, Fullerton
When: Saturday September 22nd, 2012
Time: 6:30 PM-8:30 PM

Anaheim

What: Community Block Party
Where: Anaheim United Methodist Church Parking Lot, 1275 E Broadway
When: Saturday September 15th, 2012
Time: 10 am – 4 pm

What: Reggae Night
Where: Pearson Park Amphitheater, 401 N Lemon St
When: Saturday September 22nd, 2012
Time: TBD

Buena Park

What: Mixer @ Pirates Dinner Adventure
Where: 7600 Beach Blvd, Buena Park
When: Thursday Saturday 20th, 2012
Time: 5 pm – 7 pm

What: Food Drive to Tackle Child Hunger
Where: 6650 Beach Blvd, Buena Park
When: Friday Saturday 21st, 2012
Time: 10 am – 7 pm

Placentia

What: Costo Wellness Fair
Where: 22633 Savi Ranch Parkway, Yorba Linda
When: Thursday September 20th, 2012
Time: 9:45 am – 8:30 pm

What: National Take-Back Initiative
Where: Placentia Police Department 401 E. Chapman Ave.
When: Saturday September 29th, 2012
Time: 10 am - 2 pm

Brea

What: Inter Coastal Clean-up
Where: Brea Creek Channel - behind downtown parking structure 2 off of Mercury Street
When: Saturday September 15th, 2012
Time: 8 am-11 am

What: Wellness Festival
Where: Brea Community Center, 695 E Madison Ave
When: Saturday September 29th, 2012
Time: 10 am – 2 pm

La Habra

What: Free Concert
Where: 13th Frame Lounge, La Habra 300 Bowl
When: Saturday September 22th, 2012
Time: 9 pm – 12 am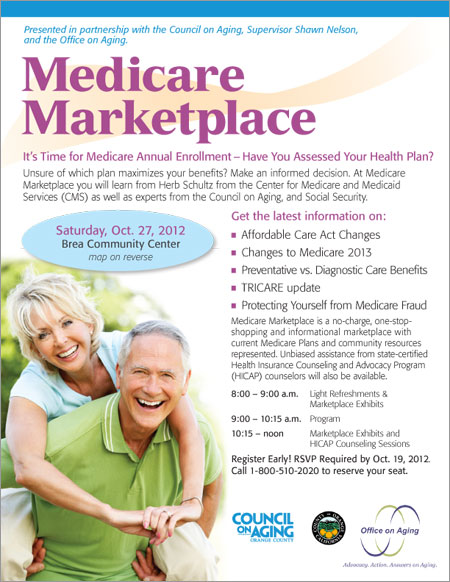 Click on the image above to view a larger version.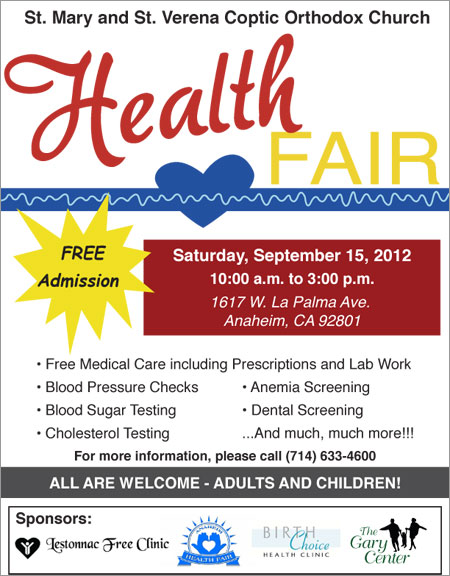 Click on the image above to view a larger version.
For questions or comments regarding Nelson's E-News
please contact the Supervisor's office staff:
Audra Fishel Ph: 714-834-3440 Email: Audra.Fishel@ocgov.com.