Welcome to Nelson's E-News!

Exciting things are continuing to happen here in Orange County and the Fourth District! As you read this newsletter edition, I wanted to bring a few of those positive items to your attention.

The Orange County Transportation Authority, working closely with local cities, the County and California Department of Transportation, has accomplished great strides in improving traffic flow on some of our County's busiest roads while reducing both travel time and pollution. Details of these positive results are below for just three of those streets and they show that striking benefits have already been realized.

I am also pleased to have the opportunity to meet regularly with many residents and businesses in the Fourth District. Recently, one of the businesses I visited was Nickey Petroleum in Placentia. Please see a brief description and photo below. Finally, please mark your calendars for the annual OC Parks Sports Day in the Fourth District, to be held Sunday, October 14, from 11 am - 2 pm. Hope to see you there!

The Board of Supervisors will meet Tuesday, October 2 at 9:30 am for a regular meeting in the County Hall of Administration. For more information, please view a copy of the agenda here. As an additional reminder, County offices will be closed on Monday, October 8 in observance of Columbus Day.

Sincerely,
Shawn Nelson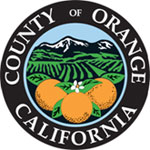 Board Gives Interim CEO Raise

With Supervisor Nelson dissenting in a 3-1 vote, the Board approved a 5.5% raise for Interim County Executive Officer Bob Franz. Although approved Tuesday, the retroactive raise takes effect Friday, September 7. This action adjusts the Interim CEO hourly salary rate from $101.44 to $107.02. The Board appointed the Interim CEO by a 4-1 vote on Monday, August 27 during a special meeting.

Please click here for more information.




Traffic Light Synchronization Program

As you know from a recent newsletter, OCTA will be implementing a traffic synchronization program on ten busy streets in Orange County. However, you may have already noticed shorter commute times on some of the County's roads. The OCTA has worked with the County of Orange and several cities to achieve light synchronization on ten other major thoroughfares. The Board of Directors heard results for three of them on Monday, including Brookhurst Street and Katella Avenue in the Fourth District.

This program has already reduced the time that drivers sit in traffic, increased vehicle fuel efficiency and cut down on pollution. Funded by Proposition 1B dollars, the Brookhurst Street budget is about $630,000 and the Katella Avenue budget is about $675,000.

Ending in Huntington Beach in the south, the Brookhurst Street project includes 56 signalized intersections over 16 miles, crossing into Anaheim and ending in Fullerton in the north. Results of the project indicate travel time reductions between 13 to 28 percent. Average speeds increased by up to 28 percent while average stops per mile decreased by 36 percent.

The Katella Avenue project showed even greater benefits for its 69 intersections over 17 miles with travel times reduced by up to 25 percent and reduced stops by up to 57 percent. Average speeds increased by up to one-third. This translates into cleaner air, lowering greenhouse gases by 23 million pounds over three years, and savings at the pump of approximately $4.4 million over the same period due to less stop-and-go driving.

To view a simulation of the before and after comparison of the traffic light synchronization, please see the overview online.

To see the Brookhurst Street and Katella Avenue corridor benefits and locations, please see the graphs and maps here.


---
Attention Bike Enthusiasts!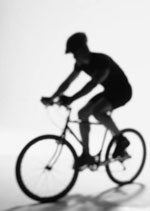 Disney has invited OCTA and the bicycle community to attend a bike rally during Rideshare Week. The event will take place on Thursday October 4th, 2012. Riders will review the route and conduct a quick safety check at 7:15 a.m. at the Anaheim Metrolink Station, then disembark at 7:30 a.m. on three mile bike ride to Downtown Disney. Bicycle companies, local shops and partnering agencies will have booths to provide information and answer questions from the public. Vendor booths will be open from 8:00 a.m. to 9:00 a.m.

For more information – please click the link below:
http://www.octa.net/rsweek12.aspx


Nelson Council Lunch a success! – Fullerton

Supervisor Nelson's 4th District Council Lunch in Fullerton was a huge success! The get-togethers are to help effectively communicate and develop relationships with leaders in respective cities in order to understand issues and work together to accomplish their goals. Next month they will be meeting in the City of Placentia!



Top: Supervisor Nelson and La Habra Mayor Tim Shaw. Bottom Left: Supervisor Nelson and Brea Mayor Donald Schweitzer. Bottom Right: Fullerton Councilman Bruce Whitaker and Anaheim Mayor Tom Tait
---
Supervisor Nelson's Office Supports POW/MIA Recognition Day

On Friday, September 21st, Assembly Member Allan Mansoor hosted an event recognizing the Annual Prisoner of War/Missing In Action (POW/MIA) Day. The event was sponsored by Yellow Ribbon America and The Freedom Committee of Orange County. In an effort to raise awareness and support for our military POWs and MIAs, members of the public, veterans and support organizations and media were invited to attend and learn more about the efforts being taken to support our past and present POW/MIA soldiers. Speakers included Assemblyman Allan Mansoor, Freedom Committee of Orange County Chairman and Pearl Harbor Survivor Jack Hammett, Nelson staff member and Yellow Ribbon America Board Member Scott Carpenter and United States Army Special Forces Officer and Afghan War Veteran Sergeant First Class Chris Martin. To learn more about Yellow Ribbon America or the Freedom Committee of Orange County please visit: http://www.yellowribbonamerica.org/ and http://fc-oc.org/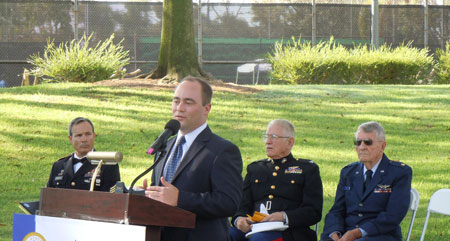 Scott Carpenter, Policy Advisor to Supervisor Nelson, addresses the crowd at POW/MIA Day
---
Short Stop BBQ – 21st Birthday - Fullerton

Fourth District Congratulations to Shortstop BBQ who celebrated their 21st Birthday with Chamber members and representatives from elected offices at a sunset ribbon-cutting. Shortstop BBQ began as a catering and food truck enterprise making legendary gourmet burgers and pulled-pork sliders to grow into their newly remodeled walk-in restaurant at 711 N. Placentia in Fullerton.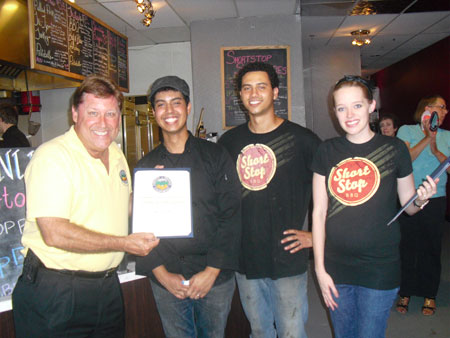 Fourth District Policy Advisor Steve Spernak (left) presents a certificate of recognition to Short Stop BBQ Staff
---
Goodwill of Orange County - Placentia

Placentia residents lined up one hour before the ribbon-cutting and dedication speeches at the opening of the OC's newest Goodwill store in the Stater Brothers center, 1101 E. Imperial Hwy. Policy advisor Steve Spernak delivered Fourth District congratulations to Goodwill regional CEO Frank Talerico and district administrator Catherine Ransom. The store features deals on vintage clothing, sports jerseys, business and California casual selections at terrific savings while supporting community employment opportunities for OC residents.
Left: CEO Frank Talerico, Steve Spernak and District Administrator Catherine Ransom. On the right the crowd gathers for a group picture just before the ribbon was cut.
---
Supervisor Nelson visits Nickey Petroleum Co., Inc. – Placentia

Supervisor Nelson visited the offices of Nickey Petroleum in the City of Placentia this past week to attend the quarterly meeting of the California Small Business Alliance. Nickey Petroleum Company has been a family operated business for over 80 years. They operate their own fuel terminal, and a fleet of tankers which deliver fuel, from 500 to 10,000 gallons, to commercial, agricultural, and industrial businesses throughout Southern California.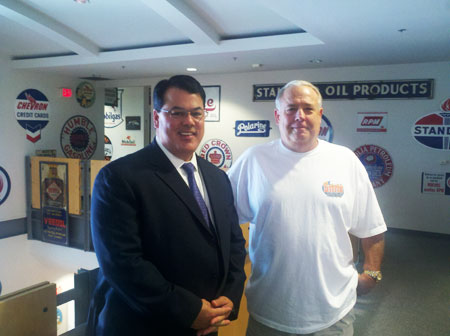 Left to Right: Supervisor Nelson is joined by Dave Nickey, President of Nickey Petroleum Co., Inc.
COUNTY COMMISSIONS AND COMMITTEES

The 4th District has vacant appointments on the following commissions or committees:


Placentia Redevelopment Successor Agency Oversight Board
Housing and Community Development Commission
Development Processing Review Committee
Assessment Appeals Board No. 1
If you are interested in serving on one of these committees, please call Audra Fishel at (714) 834.3440

FREE PARKING! FREE FOOD! FREE SPORTS INSTRUCTION!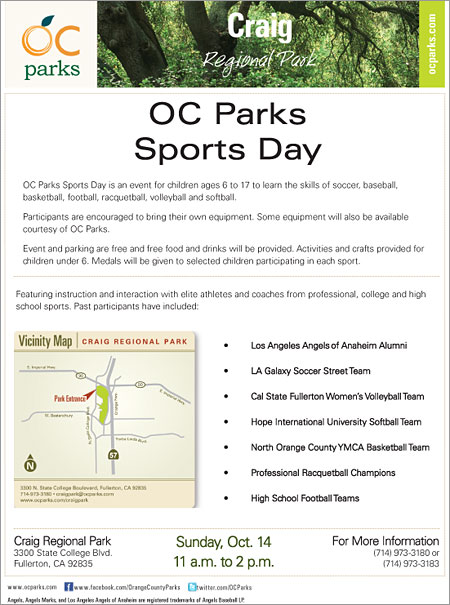 Click on the image above to view a larger version.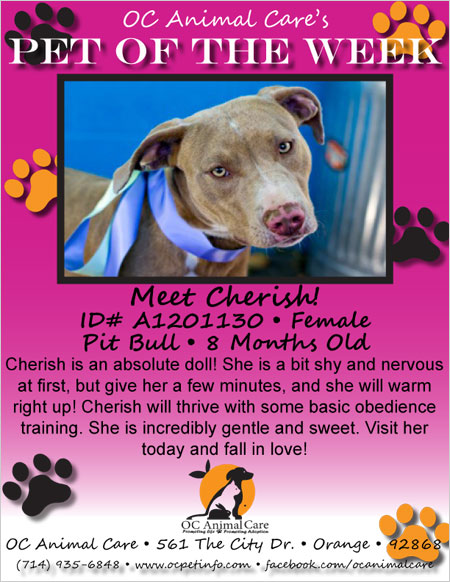 Click on the image above to view a larger version.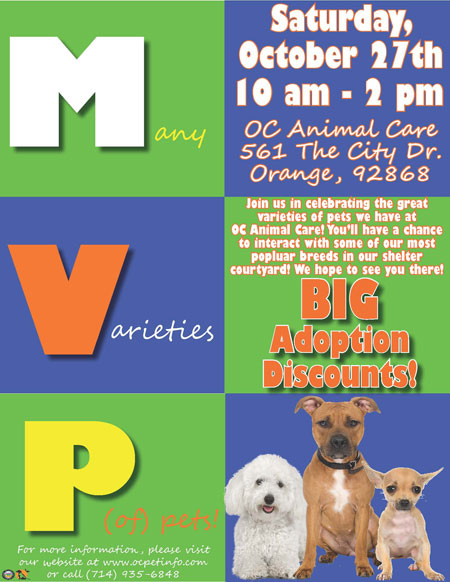 Click on the image above to view a larger version.
Sign up now for CERT classes in Brea!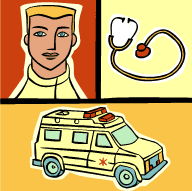 A new series of classes is set to begin on October 10 for the Community Emergency Response Team (CERT). Adults willing to commit to this nationally recognized citizen assistance program can register now. Additional information and the enrollment form can be found online at www.cityofbrea.net.

CERT training is provided using a 20-hour curriculum approved by the Federal Emergency Management Agency. CERT educates people about disaster preparedness for hazards that may impact their area and trains them in basic disaster response skills, such as fire safety, light search and rescue, team organization, and disaster medical operations. Using the training learned in the classroom and during practical exercises, CERT members can then assist others in their neighborhood or workplace immediately following an event when professional emergency responders are not immediately available to help.

CONTACT: Anna Cave, Emergency Preparedness Coordinator – (714) 990-7622
---
Annual Watercolor Exhibition – Brea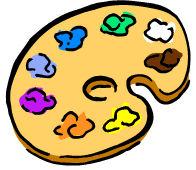 The 44th Annual Watercolor West Juried Exhibition is set to return to the Brea Art Gallery with a free opening reception on Saturday, October 13 from 5-7 p.m. featuring an awards ceremony, live entertainment and refreshments. Some of the finest examples of the watercolor medium in the nation will be on display from October 13 – December 16, 2012.

The City of Brea Art Gallery continues to host Watercolor West's annual exhibition. As standard bearers for the traditions of transparent watercolor technique, Watercolor West will highlight the finest examples of the watercolor medium. This year's juror, Karen Frey, has selected 100 works of art from over 700 entries submitted worldwide. This exhibit also incorporates a series of watercolor workshops and demonstrations for adults.

The newly added Watercolor Workshops will be held on Saturdays, October 20, November 3 and December 8. Each workshop costs $75 to attend. The Watercolor Demonstration Series, presented by nationally-known watercolor masters, will be held on October 27, November 10, December 1 and December 16. The fee for each seminar is $25 or purchase the entire series for $100.

To register, call (714) 990-7730 or visit breagallery.com.
---
Spanish and Flamenco Music and Dance
At the Buena Park Library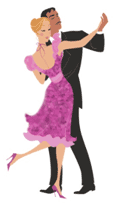 [Buena Park] –On Saturday, October 6, 2012 at 2:00 p.m., the Buena Park Library will be hosting a Spanish and Flamenco Music and Dance program as part of their Hispanic Heritage Month celebration. Susana Elena will perform a selection of Spanish flamenco dances with a passionate style unique to Spain. In addition, award-winning solo guitarist and composer Almer Imamovic will play timeless compositions created for the classical Spanish guitar. This is an event is for all ages. Come early, space is limited.

For more information, please call the Library at 714.826.4100 x125, or visit our virtual branch at www.buenaparklibrary.org. The Buena Park Library District is located at 7150 La Palma Ave, Buena Park, CA. The Library is open Tuesday through Thursday, 10:00 a.m. – 8:00 p.m. and Friday and Saturday, 10:00 a.m. – 5:00 p.m.


Have you ever been to the Brea Library?
If not, check out the calendar below for events in the month of October!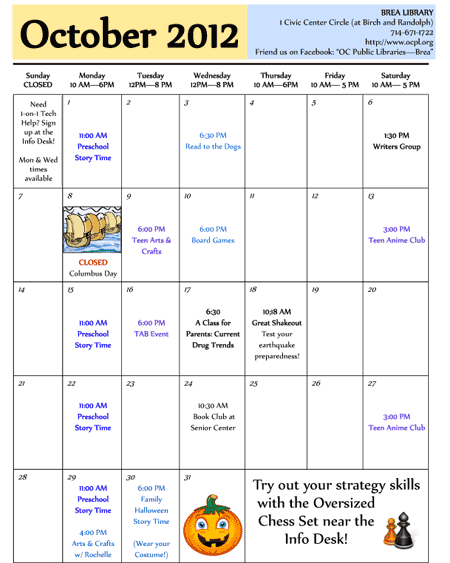 Click on the image above to view a larger version.
Fullerton

What: Exhibit Opening Reception at the Fullerton Museum Center
Where: Fullerton Museum Center
When: Friday, October 5th, 2012
Time: 6:00 pm-10:00 pm

What: Maple Alumni Reunion Dance (Help raise money for Maple Elementary School and eat great Tacos)
Where: Ebell Club – 313 Laguna Road, Fullerton
When: Saturday, October 6th, 2012
Time: 7:00 pm-12:00 am

Anaheim

What: Orange County Auto Show
Where: Anaheim Convention Center
When: October 4th, 2012- October 7th, 2012
Time: 9:00 am – 10:00 pm

What: Free Flu Shots
Where: Anaheim First Christian Church
When: Friday, October 19th, 2012
Time: 11:30 am – 1:30 pm

Buena Park

What: Casino Night
Where: Buena Park Downtown, downstairs by Walmart
When: Saturday, October 13th, 2012
Time: 6:00 pm-10:00 pm

What: Knott's Halloween Haunt
Where: 8039 Beach Blvd, Buena Park
When: September 21st, 2012 - October 31st, 2012
Time: TBD

Placentia

What: La Vida Massage Anniversary Mixer
Where: 1029 E. Imperial Highway, Placentia
When: Thursday, October 4th, 2012
Time: 5:00 pm – 7:00 pm

What: Heritage Festival
Where: Tri-City Park
When: Saturday, October 13th, 2012
Time: 10:00 am – 6:00 pm

Brea

What: Yoga on the Green
Where: Black Gold Golf Club – One Black Gold Way, Yorba Linda
When: Wednesday, October 10th, 2012
Time: 5:30 pm – 9:00 pm

What: Health Fair
Where: Brea Senior Center
When: Friday, October 19th, 2012
Time: 9:00 am – 1:00 pm

La Habra

What: Oktoberfest at La Habra 300 Bowl
Where: 370 E. Whittier Blvd, La Habra
When: Friday, October 5th, 2012
Time: 5:00 pm-7:00 pm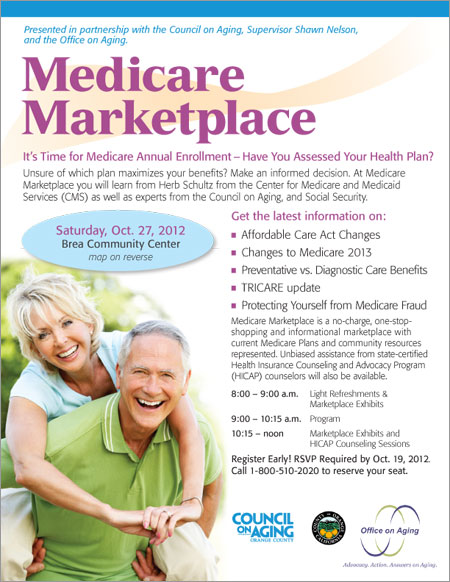 Click on the image above to view a larger version.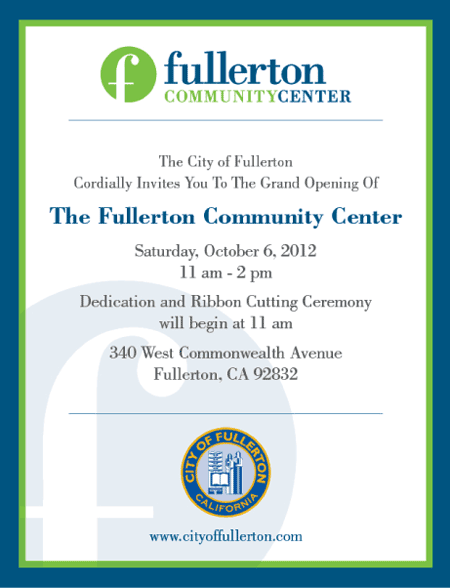 Click on the image above to view a larger version.
For questions or comments regarding Nelson's E-News
please contact the Supervisor's office staff:
Audra Fishel Ph: 714-834-3440 Email: Audra.Fishel@ocgov.com.