Welcome to Nelson's E-News!

Welcome back to my newsletter. Thank you again for reading.

Below, you will find some very significant votes and decisions that have occurred since my last newsletter, with my reasons for making them, including a long overdue proposal to begin reforming the County's unsustainable pension system.

As always, there are many events happening in the Fourth District and Orange County, one of which is the Orange County Homelessness Roundtable that I hosted to discuss this pressing issue. Please keep reading for more information and to see how you can get involved in the community. I have also included an update on the tragic fatal hit-and-run that occurred in the Fourth District last month.

The next Board of Supervisors meeting is Tuesday, March 6 at 9:30 am in the Hall of Administration, 333 W. Santa Ana Blvd., Santa Ana 92701. The Board will be dark on Tuesday, March 13.

Sincerely,
Shawn Nelson.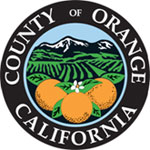 Voters to Decide on Supervisors' Pensions

This June, Orange County voters will get to decide whether all future members of the Board of Supervisors must enroll in the minimum pension plan offered by OCERS, "1.62% at 65." By a majority vote, the Board approved Supervisor Nelson's proposal, entitled "Mandatory Minimum Pension Enrollment," to place on the June 5 primary ballot for consideration. If passed, this measure would apply to newly elected or appointed Supervisors, effective immediately.

Currently, most new County employees, including Supervisors, have the choice between the "1.62% at 65" or the more lucrative "2.7% at 55" pension plans. Employees hired prior to the adoption of the lower option in 2010 are locked into the "2.7% at 55" plan.

Click below to see the item and language approved.
http://bos.ocgov.com/legacy4/newsletters/pdfs/Vol3Issue4/pension.pdf

---
One Goal for the Fourth District

At Tuesday's Board meeting, each Supervisor outlined specific goals that they would like to see accomplished in their respective district in 2012. During his opportunity to speak, Supervisor Nelson reaffirmed the singular goal that he has pursued at the County since taking office in 2010: to guarantee that every tax dollar spent is spent efficiently and with appropriate justification.

In his remarks, Supervisor Nelson said he planned to "ensure that the taxpayers come first. Every vote, every initiative, every waking hour that my staff and I come to work, has to ensure that the taxpayers get the most service for the least money. The list is lengthy, but when that's the rule, it makes it real easy. Those are the goals."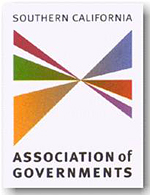 SCAG Schemes

As a member of the County Board, Supervisor Nelson also sits on other regional bodies and agencies whose decisions impact Orange County. The Southern California Association of Governments, or SCAG, is one such entity. At its monthly Regional Council meeting earlier this week, the agency passed two dubious funding requests.

The first item included three sponsorships totaling $2,750. Supervisor Nelson opposed two of the sponsorships, one for $1,000 to the Association of California Cities, Orange County for its 2012 Board of Directors Installation Ceremony and the other for a California Transportation Commission Reception in the amount of $500.

Supervisor Nelson felt the sponsorships were an unnecessary and inappropriate use of members' dues, as SCAG does not need to advertise its services in the program or require mentioning during the event. Moreover, the $500 CTC sponsorship was a retroactive approval since the event occurred on February 22, more than a week prior to its authorization at the Regional Council.

The second item authorized spending "up to" $5,000 each for two Board members to visit rail sites in China and Japan later this month. Supervisor Nelson opposed this as being outside the jurisdiction of SCAG, which is not in the business of building railways, and another inappropriate use of members' dues, which includes Orange County. ($34,850 in FY 12-13)

The staff reports for each item are below.
http://bos.ocgov.com/legacy4/newsletters/pdfs/Vol3Issue4/SCAG Sponsorships.pdf

http://bos.ocgov.com/legacy4/newsletters/pdfs/Vol3Issue4/SCAG Rail Tour ASR.pdf

Limestone Canyon Wilderness Access Day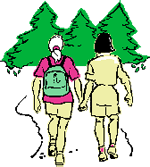 9 a.m. to 2 p.m.

Trail lovers, this one is for you! Enjoy self-guided access in magnificent Limestone Canyon. Designated trails will be open for self-guided hiking, biking, and equestrian use from 9 a.m. to 3 p.m. Parking is limited, however, and later attendees may be turned away from the event. Carpooling is strongly encouraged. Trail routes vary in distance and level of difficulty. Please plan accordingly. Choices range from easy one-hour walks to strenuous 15-mile cardio hikes. Visiting "The Sinks" is a 9-mile round trip hike over moderate terrain. The new Shoestring Trail Loop is approximately 5 miles long, and includes some steep elevation gain. LOCATION: Augustine Staging Area, south side of Santiago Canyon Road, between Silverado and Chapman. Detailed directions with registration; click link below.

Event Fee: Free
Parking Fee: Free

Irvine Ranch Open Space
Augustine Staging Area, Santiago Canyon Road
Silverado, CA 92602
(714) 973-6865
http://www.irlandmarks.org/activities/sign-up.aspx?id=9091

Special Instructions: All participants MUST check in and complete their registration at the Augustine Staging Area prior to accessing the trail system. No dogs permitted. Trail users are allowed to enter the wilderness trails until 2 p.m.

NORTH ORANGE COUNTY - HOMELESSNESS ROUNDTABLE
Supervisor Nelson was proud to host a collaborative discussion with elected officials, county officials and community leaders to address homeless issues facing the Fourth District. The effort is designed to create a dialogue and solutions utilizing resources from cities, the county and organizations to address the many immediate needs of North Orange County. The roundtable was attended by about thirty leaders who provided insight and ideas to immediately address the issue. The first of several gatherings in this effort was held at the Brookhurst Community Center in the city of Anaheim.
PHOTOS

Top Left: Attendees were each able to give their insights, share experiences and provide ideas of how North Orange County can work together to address the homelessness issue.

Top Right: Supervisor Nelson speaking with Jim Palmer, founder of the Orange County Rescue Mission.

Bottom Left: Supervisor Nelson welcoming attendees to the Roundtable, Anaheim Councilmember's Kris Murray and Gail Eastman provided comments from the city.

Bottom Right: Supervisor Nelson with Orange County Community Resources Director Karen Roper reviewing a comprehensive plan to assist homeless individuals get on a path back to sustainability.

Local Officials Contribute to Reward Fund in Miranda Palacios Case

Orange County Supervisor Shawn Nelson, State Senator Lou Correa and Anaheim Mayor Tom Tait have each agreed to contribute $1000 toward the reward for information leading to the arrest and conviction of the driver responsible for the death of Miranda Palacios.* This brings the total award to $4000.

The Westminster Office of the California Highway Patrol is looking for any information about the hit and run fatality of three year old Miranda Palacios. Miranda was struck and killed at Gilbert Street and Guinida Lane in Anaheim on February 8, 2012. The car involved in the accident is reported to be a 1995 Nissan Maxima that had been reported stolen.

"This is a tragedy that has shaken all of us," said Orange County Supervisor Shawn Nelson. "In the middle of suffering, we have a community that has to deal with the reality a wanted felon is running the streets freely."

"I join Mayor Tait and Supervisor Nelson with financial support to locate the suspect that caused this tragedy," State Senator Lou Correa stated. "As a father of four myself, I cannot imagine suffering the loss of a child. I pray that someone will make the call to Crime Stoppers with information to deliver justice for Miranda and her family."

Anyone with information about this accident is urged to contact OC Crime Stoppers at 855-TIP-OCCS (855-847-6227) or www.occrimestoppers.org.

[*No public funds are being used for the donations to the reward fund]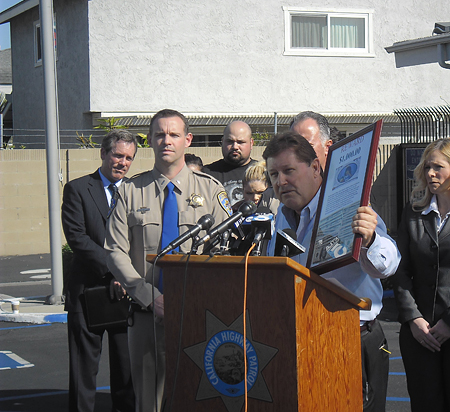 Above: 4th District representative Steve Spernak shows the $3,000 in cash that was added to the Crime Stoppers reward by Supervisor Nelson, Senator Correa and Anaheim Mayor Tom Tait at last week's CHP press conference

**Update: The reward is now up to $8,000, please see article in OC Register below.
http://www.ocregister.com/news/county-342333-orange-hernandez.html

---
13th MEU Leadership Extends Thanks for Christmas 2011

Lt. Col Vincent Lumalcuri and Sgt. Major Bryan Vaughn of the Family Readiness Office for the 13th Marine Expeditionary Unit presents Supervisor Nelson's Policy Advisor Steve Spernak with a certificate of appreciation for support this past Christmas season. Each year the Marine Expeditionary Unit gathers toys and gifts for families of soldiers defending America.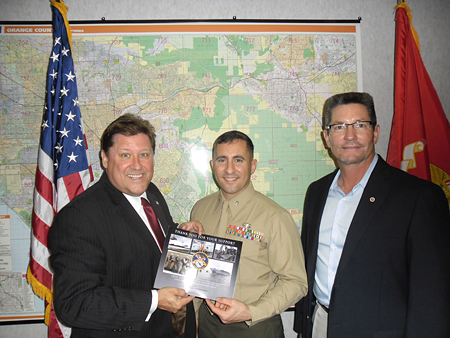 Left to right: Nelson representative Steve Spernak, Lt. Col Lumalcuri, Sgt. Major Vaughn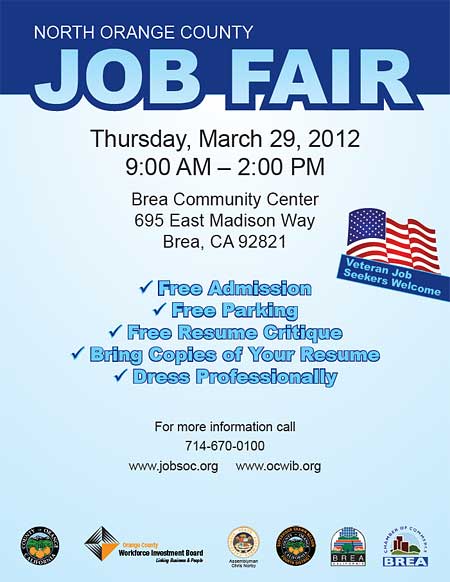 Click on the image above to view a larger version.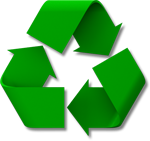 Register Now for 2012 OC Green Fair

Promote and build your brand as a sponsor or exhibitor at the 2012 OC Green Fair, taking place May 17th in Santa Ana. More than 3,000 attendees are expected to participate in this free event, which is open to the public and will feature green products and services, doors prizes, delicious food and networking opportunities.

The OC Green Fair raises awareness regarding environmental concerns and shows consumers how to reduce their impact on the earth by selecting sustainable, eco-friendly products and services, reducing energy consumption, conserving water, and limiting dependence on fossil fuels.

To register as an exhibitor at the event or learn more about sponsorship opportunities, please complete the registration form at http://www.surveymonkey.com/s/OCGreenFair2012 by Monday, April 2nd.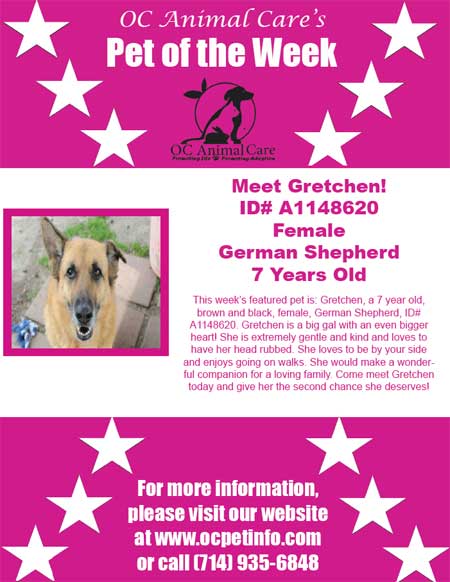 Click on the image above to view a larger version.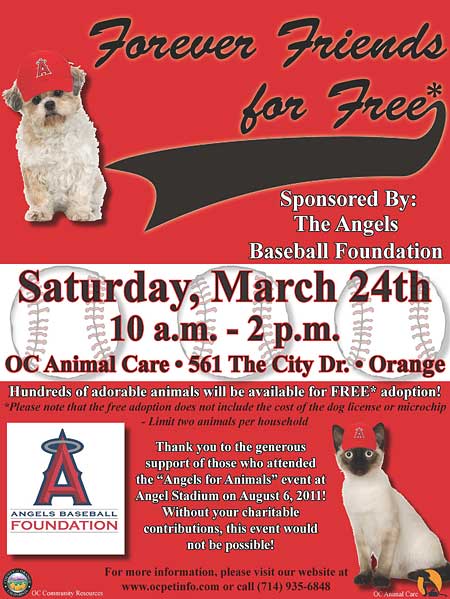 Click on the image above to view a larger version.

OC Gourd Society! Come Join!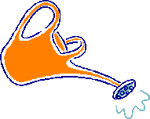 On Sunday, March 25 at 2:30 in the La Habra Library Meeting Room, the Orange County Gourd Society will demonstrate and illustrate how to and when to raise seedlings to gourds and how to decorate them into beautiful works of art. The program is free and open to the public. Please call the library at 562-694-0078 for more information.
Buena Park Women's Club
Self Defense Class!
Click below to sign up!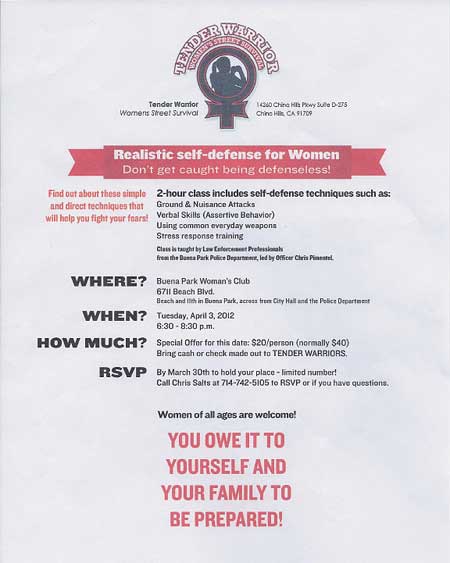 Click on the image above to view a larger version.
---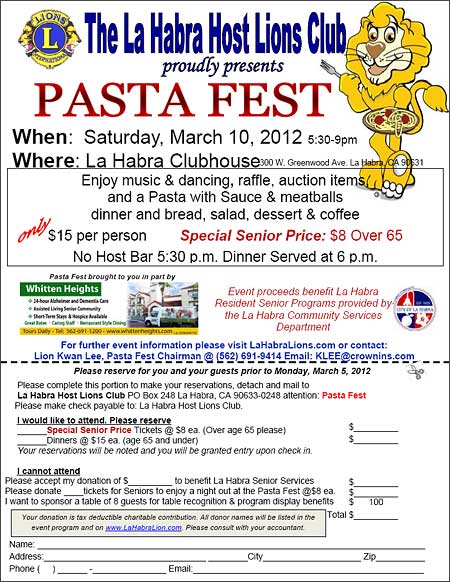 Click on the image above to view a larger version.
---
Brea
What: Spring Craft Boutique
Where: Brea Community Center 695 E Madison Way Brea, CA
When: Saturday, March 17, 2012
Time: 9 am – 4 pm

La Habra
What: Target Free Saturday: March, Music, Movement & More!
Where: La Habra Children's Museum
When: Saturday, March 3, 2012
Time: 10 am – 4 pm
---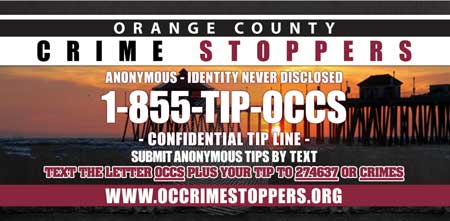 Click on the image above to view a larger version.
For questions or comments regarding Nelson's E-News
please contact the Supervisor's office staff:
Audra Adams Ph: 714-834-3440 Email: audra.adams@ocgov.com.