Board of Supervisors

Welcome to Nelson's E-News!

I hope you had a pleasant, safe and warm Labor Day holiday this past weekend. There are a few highlights I would like to bring to your attention in this week's newsletter. The first is the continuation of the countywide bikeways implementation. As you may remember, the Fourth District inaugurated the bikeways collaborative shortly after I took office in 2010. This project is now expanding to other districts in Orange County to create a truly integrated system.

Please welcome a new addition to OC Parks. Stacy Blackwood has been appointed the new OC Parks Director. This department is essential to maintaining several recreational and healthy living opportunities for Orange County's 3.2 million residents, in addition to the many visitors here. More information is provided below. Speaking of appointments, there are some still available on various county commissions. Please keep reading to take a look at any of the three vacancies and apply today.

The Board of Supervisors has been dark for the past two weeks. The next meeting is scheduled for Tuesday, September 10 at 9:30am on the first floor of the Hall of Administration, 333 W. Santa Ana Blvd., Santa Ana 92701. For more information on the agenda, please click here.

Sincerely,
Shawn Nelson

Board Updates



VLFAA Update

Assembly Member Sharon Quirk-Silva recently introduced legislation that would address the current issue of Orange County's lost vehicle license fees, or revenue it received from annual car registrations. The County hoped to receive an arrangement with the State similar to the one every other county has: receiving property tax revenue in lieu of vehicle license fees on a dollar-for-dollar basis, known as the Vehicle License Fee Adjustment Amount (VLFAA).

Although the County did not receive that exact dollar-for-dollar swap, as the other 57 counties did beginning nearly a decade ago, this effort, in concert with the entire Orange County legislative delegation, represents the best possible outcome in the current situation. Of course, Orange County will remain 58th of 58 counties in California for the percentage share of property tax revenue returned to it. However, it is hoped and expected that legislators from Orange County will continue to advocate for a more equitable property tax revenue distribution among all California counties.

Core to the legislation, Orange County's proposed $53 million in VLFAA would increase due to higher property values resulting in higher property tax revenue over time and would facilitate an end to the State's current lawsuit against the County. Also part of the legislation, the County would, over the next five fiscal years, repay to the State the full $150 million in property taxes that it withheld as the property tax revenue it would have received over the last two years, beginning in FY 2014-15.

As you may know, this past May the Orange County Superior Court ruled that Orange County pay approximately $75 million annually to the State in perpetuity, in addition to retroactively repaying the $150 million that it withheld during the last two budget years. Unfortunately, under this scenario, Orange County would have continued to receive neither VLF revenue nor property tax revenue.

As background, after Orange County declared bankruptcy in 1994, it issued bonds in order to replace money it lost in its investments. The following year, the State Legislature approved an exemption for Orange County to direct a portion of its VLF as a secure payment stream to the bondholders. In 2004, the State swapped with all the other 57 California counties, on a dollar-for-dollar match, their VLF money in exchange for property tax revenue, with the exception of Orange County, due to its special arrangement to repay its creditors.

When the County refinanced its bonds in 2005 to take advantage of lower interest rates, the special VLF payment exemption was, unfortunately, not maintained through legislation. However, the County continued to receive VLF instead of the additional property tax until it was lost in 2011.

Please click here to view the County of Orange press release.

OCTA



Regional Bikeways Roll Forward

Thanks to essential collaboration in the Fourth District, the Coyote Creek Bike Trail extension is making significant progress. The Coyote Creek Bike Trail meanders along the border of Orange and Los Angeles counties.

In its current state, the 9.5 mile trail runs along Coyote Creek from Sante Fe Springs to Long Beach, eventually connecting to the San Gabriel River Trail. Once the gaps are closed along the north end of the trail, this off-street bikeway would connect cities such as La Mirada and La Habra all the way to the coast.

Staff from OCTA, the County of Orange, Buena Park, La Mirada, and Fullerton focused on extending the path 2.5 miles from Hillsborough Dr. in La Mirada to La Mirada Blvd./Malvern Ave. in Buena Park. The project received $1 million in funds from OCTA's Bike Corridor Improvement Program and is scheduled for completion by early 2015.

This project was prioritized by OCTA, the County of Orange, Caltrans, and the cities of the region, which have worked together for several years to create a regional bikeways network plan. These efforts are being phased through each county's supervisorial districts.

A Draft Bikeways Strategy for Supervisorial Districts 1 and 2 has been developed that identifies several potential regional bikeway corridors. The draft will be presented at a Bikeways Workshop on September 11 from 6:00 to 7:30 PM at the Costa Mesa Neighborhood Community Center. Submit feedback on the project at www.octa.net/bikewaysplan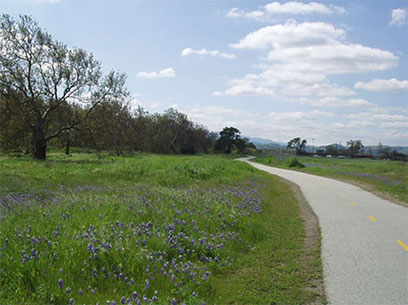 See more at: http://blog.octa.net/regional-bikeways-roll-forward#sthash.VXUfNJoX.dpuf

OCTA Bridge Bash a Success

Please note that part of the West County Connectors project known as the "Bridge Bash" from August 17-18 went successfully. In fact, the project finished two hours earlier than expected.

Thank you to all the commuters for their understanding and patience during this very essential improvement on one of our region's and the nation's busiest freeways.

The West County Connectors project is a joint partnership between OCTA and Caltrans linking carpool lanes on the San Diego Freeway (I-405) with those on the Garden Grove Freeway (SR-22) and San Gabriel River Freeway (I-605) to create a seamless carpool connection amongst the three freeways. The six-mile project traverses the cities of Garden Grove, Westminster, Seal Beach, Los Alamitos, Long Beach and the community of Rossmoor.

Please view a video recap here. For more information, please visit the West County Connectors online.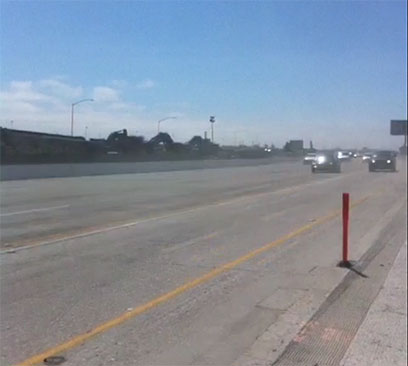 Please click here to see the Vine #BridgeBash

In the Community

Fullerton Pop Warner Football Recognizes Jimbo Wright for Years of Service

On Saturday, August 24th the City of Fullerton along with Fullerton Pop Warner Football honored the many years of service of former Pop Warner President Jimbo Wright. For more than thirty-five years, Mr. Wright has been a leader in the Fullerton community and a tireless volunteer with the Pop Warner program where he has served on the board and as a coach. The ceremony came as a surprise to Jimbo, who still coaches a Pop Warner team, during the middle of the Annual Opening Day ceremony. The tearful occasion included speeches from Jimbo's family, friends, colleagues and elected officials. Supervisor Nelson, a former Pop Warner coach himself, was proud to be on hand and offer Jimbo words of thanks and gratitude before presenting him with a Certificate of Recognition for the decades of dedication Jimbo has provided to the community.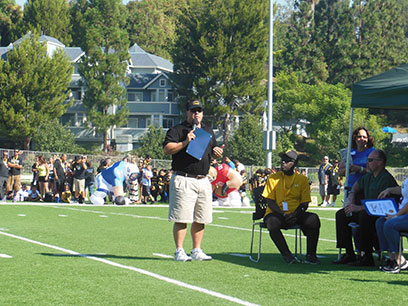 (Left) Supervisor Nelson addresses the crowd in the surprise ceremony to honor (Right) Jimbo Wright

County of Orange and Discovery Science Center Announce Winners in Eco Challenge Poster Contest

(Courtesy of Discovery Science Center)

Five creative Orange County children have been awarded an Honorary Angels Bat Kid experience as winners in the Eco Challenge Poster Contest, presented by the County of Orange, Discovery Science Center (DSC) and Angels Baseball.

A total of 82 posters were submitted by boys and girls between the ages of eight and fourteen (8-14) who used their imagination and creativity in designing a unique, eco-themed poster. All contest entries were based on one of four themes provided in relation to the Eco Challenge exhibit at DSC.

Recycling – Show how you make an effort to recycle in your everyday life. Reusing Materials – Show how household items can be reused in multiple ways. Reducing Waste – Show how to reduce waste in your daily life. A Greener Future – Show what an ecofriendly Earth would look like.

Five winners were selected by a panel of judges from the County of Orange, DSC, and Angels Baseball. Entries were judged based on originality, visual clarity, relevance to theme, artwork, and effectiveness of message. The top scoring entry in each of Orange County's five supervisorial districts will become an Honorary Angels Bat Kid for a home game in 2013. They will also receive four tickets to enjoy the predetermined game, complimentary parking, one bat kid uniform, one official baseball, one on-field credential for dugout access, and one professional field photo.

Eco Challenge Poster Contest Winners:

Supervisorial District #1: Jesse Magdalero, City of Garden Grove – age 11
Supervisorial District #2: Jackie Olivares, City of Costa Mesa – age 12
Supervisorial District #3: Mia Mongan, City of Orange – age 7
Supervisorial District #4: Jack Taylor, City of Brea – age 10
Supervisorial District #5: Cami Adams, City of Ladera Ranch – age 8
All five posters will be on display for public viewing at the County of Orange Hall of Administration. For more information on the Eco Challenge poster contest and the winners, visit www.discoverycube.org.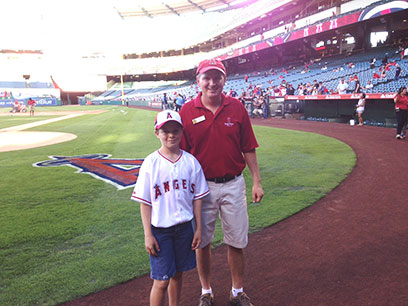 (Left to Right) Fourth District Eco Challenge Contest Winner Jack Taylor from the City of Brea and Fourth District Chief of Staff Denis Bilodeau on the field at Anaheim Stadium.

OC Supervisors meet with San Bernardino County Supervisor

As part of a government ethics sub-committee, Supervisor Nelson and Supervisor Todd Spitzer held a meeting with San Bernardino County Supervisor Janice Rutherford. San Bernardino County recently instituted a unique arraignment with the state Fair Political Practices Commission (FPPC). The FPPC now has an auditing, oversight and education role for elected officials in San Bernardino. This model is being considered for the County of Orange.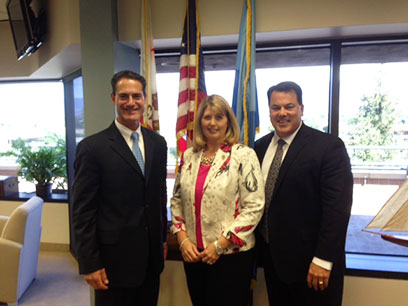 (Left to Right) Supervisor Todd Spitzer, Supervisor Janice Rutherford, Supervisor Shawn Nelson

Sage Behavior Services Ribbon Cutting

On August 15, a host of dignitaries, chamber of commerce members and community stakeholders officially welcomed Sage Behavior Services to its new location, at 505 E. Commonwealth Avenue. Despite the move, Sage remains a dedicated member within the Fullerton community.

The provision of services to children with special needs is filled with many victories and just as many challenges. The first four years of development of Sage Behavior Services has been filled with countless positive outcomes. As Sage celebrated its fourth anniversary last month, the positive experiences and impacts continue to grow exponentially. In February of this year, Sage relocated to its new and larger office and clinic space.

Although Fullerton has been Sage's home from the outset, the new space offers clinic space for provision of direct services in applied behavior analysis (ABA). Sage's customers include children between the ages of 18 months and 22 years with a diagnosis of autism, mental retardation, Down Syndrome, and other behavioral needs. Its philosophy closely involves their families and related professionals. Sage also reaches out to parents who speak Spanish and Korean, providing parent training in these languages.

The first four years of Sage's development have exceeded expectations. Even with its success as a company, no success matches the daily victories Sage achieves like teaching a child with autism his first words.

For more information on Sage Behavior Services, please contact the office via its website or by phone at (714) 773-0077.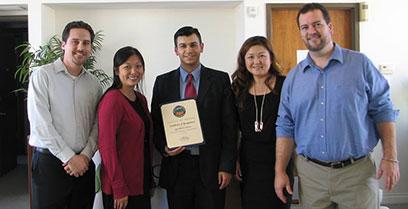 Posing inside the new Sage Behavior Services office in Fullerton from left to right: Bryan Hebert, Clinical Director; Cindy Hebert, Clinical Director; Nelson staffer Mark Lopez; Tammy Heo, Clinical Director; Kareem Khouri, Business Director.

The Fourth District Welcomes a New Urgent Care Clinic in the City of Brea

With over fifty members of the Brea Chamber of Commerce in attendance, the new Urgent Care clinic at Placentia-Linda Hospital was dedicated with a ribbon cutting and best wishes. Located at 2415 E. Imperial Hwy in the Home Depot plaza, the new facility will offer residents in Placentia, Yorba Linda and Brea with a convenient location to handle infections, colds, sprains, simple fractures and sutures without the long lines and cost that are associated with bigger hospital centers. Under the direction of Dr. Allen Houshiar, the center is open from 9:00 am to 9:00 pm daily with reduced hours on the weekends. A certificate of recognition was presented to Kent Clarke, CEO of Placentia-Linda Hospital, by Steve Spernak and members of the Brea Chamber, State Senate and State Assembly to recognize the new medical center and the enterprise of providing a convenient medical arts facility to North County.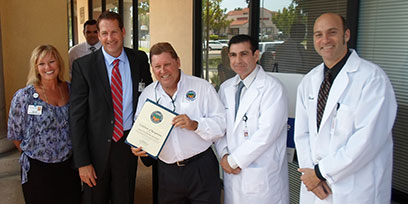 Fourth District Policy Advisor Steve Spernak presents Kent Clarke, CEO of Placentia-Linda Hospital with certificate to honor their new Urgent Care Facility on Imperial Hwy in Brea.

OC Parks


County of Orange Appoints New OC Parks Director

OC Community Resources is pleased to announce the appointment of Stacy Blackwood as the new Director of OC Parks.

Stacy brings to this position a wealth of 17 years professional experience in finance and project management in local government, with the last 8 years focused on City and County parks management and operations. In her current role, Stacy has served in a dual capacity responsible for full management of both the North Operation Division of OC Parks and Central Project Office for OC Community Resources.

Stacy's educational background includes a Bachelor of Arts degree from Trinity University in Texas. She also has a Master's degree from the University of California, San Diego and a second Master's degree in Architecture.

Stacy is an extremely well qualified professional with a proven track record in positions of progressive responsibility and her ability to lead makes her a strong addition to OC Community Resource executive team.

For more information on OC parks please visit www.ocparks.com

Looking for a great trail to hike this weekend?

Check out the East Ridge View Trail at Peters Canyon Regional Park!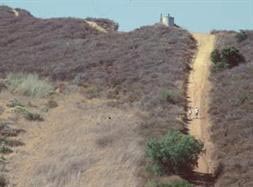 Peters Canyon Regional Park offers a unique blend of native habitat and man's influence on the land. The park encompasses 340 acres of coastal sage scrub, riparian, freshwater marsh and grassland habitats. The 55-acre Upper Peters Canyon Reservoir is home to many resident and migrating waterfowl. black willows, sycamores and cottonwoods line the lake and Peters Canyon Creek which meanders through the canyon.

The park offers a variety of graded roads and trails providing opportunities for hikers, mountain bikers and equestrians. The East Ridge View Trail provides a panoramic view of Peters Canyon and the surrounding area. Visitors can enjoy the beauty of Upper Peters Canyon reservoir while traversing the Lake View Trail. Peters Canyon Creek Nature Trail guides hikers through lush groves of rare black willows and cottonwoods supported by a running creek. Visitors will encounter the park's grassland, coastal sage scrub and riparian habitats.

The wildlife population includes mule deer, bobcats, coyotes, opossums, raccoons and an occasional mountain lion. Many smaller amphibians, mammals and reptiles abound, attracted by the lure of Peters Canyon Reservoir and Creek. Cactus wrens, gnatcatchers and rufous-crowned sparrows may be found in the park's coastal sage scrub and grassland communities. Cooper's, red-tail and red-shouldered hawks that can be seen patrolling the skies for unwary prey.

Peters Canyon Regional Park
8548 E. Canyon View Ave.
Orange, CA 92869
(714) 973-6611 or (714) 973-6612
peterscanyon@ocparks.com

Open Daily: 7a.m. to sunset, 7 days a week.
Closed for three days following rain and/or hazardous conditions.


County Commissions and Committees

The 4th District has vacant appointments on the following commissions or committees:


Community Action Partnership of Orange County
Oversight Board of the Successor to the City of Redevelopment Agency (Buena Park and Anaheim)
If you are interested in serving on one of these Committees, please call Audra Fishel at (714) 834-3440.

OC Animal Care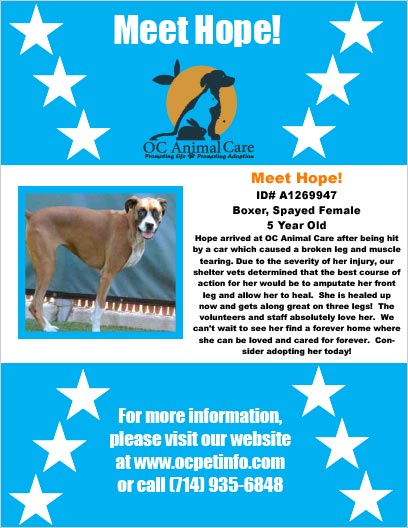 Click on the image above to view a larger version.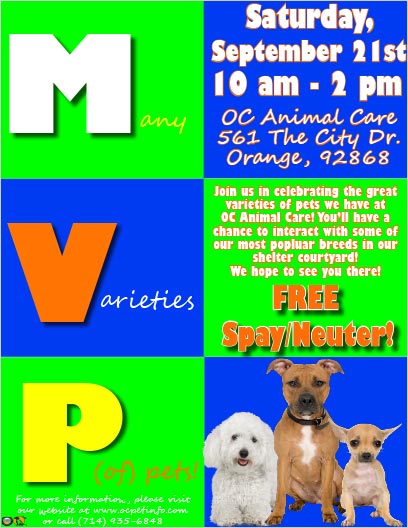 Click on the image above to view a larger version.

Library Corner

The Foundation for California presents "The Courage to Remember" Holocaust Exhibit at the La Habra Library

On Tuesday, September 3rd, Supervisor Nelson joined educational, government and religious leaders for the opening Ceremony of the Foundation For California "The Courage To Remember" holocaust exhibit which is now on display at the La Habra Library. Supervisor Nelson was honored to provide comments at the opening ceremony and was amazed at how many young people attended to learn of the atrocities and horror of the Holocaust. "The Courage to Remember" is a 42 panel educational exhibit on the Holocaust of 1933-1945. With 200 original photographs, many never seen before by the general public, the exhibit offers a powerful insight into the Holocaust.

The crimes of the Nazis during the Holocaust serve as a dark chapter of the 20th century. Yet, the causes of the Holocaust remain with us today. Man's flawed nature, racism and the complacency of ordinary people in the persecution of others persist; therefore, so does the need for this exhibit. Individual citizens must have the courage to remember, educate themselves of this tragedy and commit to prevent such crimes from happening again.

This exhibit is produced by the Simon Wiesenthal Center and brought to you by the Foundation For California and the La Habra Library. It will be displayed at the La Habra Library from September 3-22, 2013 (Monday-Thursday, 10:00AM-8:00PM; Friday & Saturday: 10:00AM-5:00PM; Sunday: 12:00-5:00PM).


(Left) Supervisor Nelson speaking at "The Courage to Remember" exhibit opening (Right) Supervisor Nelson presenting a certificate of recognition to Ted Gover, Executive Director of the Foundation For California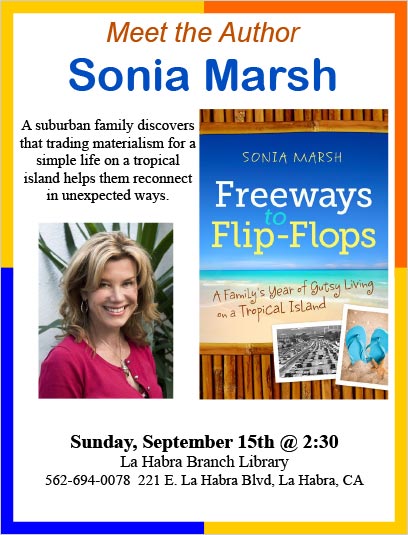 Click on the image above to view a larger version.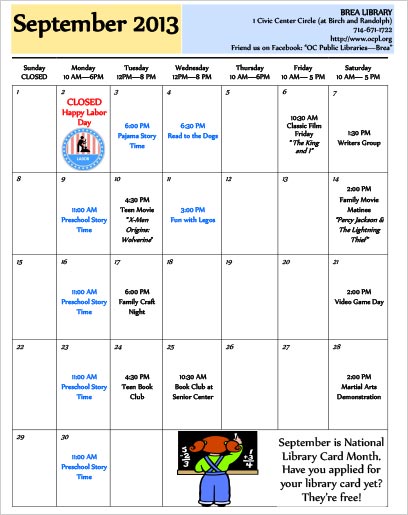 Click on the image above to view a larger version.

Announcements

Attention Home Owners!

The deadline to appeal your Property Tax Assessment is approaching fast!





The filing period is July 2, 2013 to September 16, 2013

You can file an application for changed assessment (assessment appeal) with the Clerk of the Board of Supervisors. Be prepared to provide information that indicates the property's Market Value was lower than the Prop. 13 value on January 1, 2013. Information on how to file an appeal is provided on the back of the enclosed value notice.

For more information, please visit www.ocgov.com/assessor

Events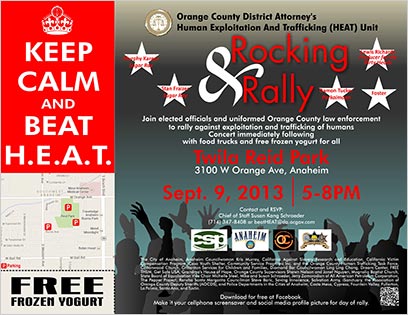 Click on the image above to view a larger version.
Please click here for the H.E.A.T. Volunteer Sign Up Form.

Anaheim

What: A Salute to Anaheim HS Fallen Heroes & Colonist Veterans
Where: Anaheim High School Cook Auditorium
When: Wednesday, September 11
Time: 3:30p.m.-5:30p.m.

What: The Murphy Family Band in Concert
Where: Anaheim Downtown Community Center
When: Saturday, September 21
Time: 7:30p.m.-9:45p.m.

What: Leads Lunch
Where: Manhattan Steak and Seafood
When: Wednesday, September 25
Time: 11;30am to 1:00pm

Brea

What: Brea Jazz Festival
Where: Downtown Brea
When: Every Saturday and Sunday Sept 7 – 29
Time: 4pm on Saturdays and Noon on Sundays

What: 21st Annual Colored Pencil Society of America International Juried Exhibition
Where: Brea Art Gallery
When: Saturday, September 7-Friday, September 13
Time: Noon-5:00p.m.

What: Jazz Funk Dance Class
Where: Brea Fitness Center
When: Saturday, September 13 and Saturday, September 20
Time: 6:30p.m.-7:30p.m.

Buena Park

What: Annual Memorial Grove Ceremony
Where: Boisseranc Park, 7520 Dale Street
When: Saturday, September 21
Time: 10:00a.m.

What: Breakfast with the educators
Where: Holiday Inn: 7000 Beach Blvd
When: Wednesday, September 25
Time: 7:15am – 9:00am

Fullerton

What: Botany Kick Start Class
Where: Fullerton Arboretum
When: Saturday, September 14
Time: 9:00am to 1:00pm

What: St. Juliana Fall Festival
Where: 1316 N. Acacia Ave.
When: Friday, September 27-Sunday, September 29
Time: Friday 5:00p.m.-7:00p.m., Saturday 3:00p.m.-11:00p.m., Sunday 3:00p.m.-11:00p.m.

La Habra

What: Free Talk: Freeways to Flip Flops: a Family's year of Gutsy
Living on a Tropical Island"
Where: La Habra Library, 221 E. La Habra Blvd.
When: Sunday, September 15
Time: 2:30p.m.-3:30p.m.

What: Polo Buddies Water Polo Class (entry level water polo class for kids with Autism and ADHD)
Where: Splash La Mirada
When: Friday, September 27
Contact: Coach David Farkas 714-525-9651

Placentia

What: Placentia Chamber - The Champions Golf Tournament
Where: Alta Vista Country Club
When: Monday, September 16
Time: Check In at 11:00am

What: Historical Committee Meeting
Where: Administrative Conference Room, 401 E. Chapman Ave., Placentia CA 92870
When: Tuesday, September 24
Time: 7:00p.m.

For questions or comments regarding Nelson's E-News
please contact the Supervisor's office staff:
Audra Fishel Ph: 714-834-3440 Email: Audra.Fishel@ocgov.com.