Board of Supervisors

Welcome to Nelson's E-News!

Many new and exciting changes are on the horizon as we are moving towards the selection of our new Clerk-Recorder and Auditor-Controller. Please continue reading for more details.

As always, there are many ways to get involved in the community. CalOptima is seeking candidates to participate on its member advisory committee; resumes are being accepted for those interested individuals. Keep reading to find out how to submit your name. Also, OCTA is looking for applicants to serve on their Taxpayer Oversight Committee.

The next regular Board of Supervisors meeting will be Tuesday, April 9 at 9:30 am on the first floor of the Hall of Administration – 333 W. Santa Ana Blvd., Santa Ana 92701.

Sincerely,
Shawn Nelson

Board Updates



Auditor-Controller Recruitment

The field of candidates for Auditor-Controller has been reduced to seven, including the incumbent, for an interview to fill the vacancy created more than a year ago. An interview process will be conducted with the selected candidate expected to stand for election in 2014. All applicants must be residents of and registered voters in Orange County. In addition, there are professional license requirements that must be satisfied.

The Auditor-Controller's mission is to promote public oversight, provide accountability, and support financial decision-making for the County of Orange. It provides professional accounting services while also meeting several legal mandates. For more information, visit the Auditor-Controller's website.

Clerk-Recorder Recruitment

At the March 12 Board meeting, Supervisors selected the following eleven candidates to be interviewed: Richard Ackerman, Larry Bales, Michael Fox, Steven Madoff, Hieu Nguyen, Chris Norby, Bruce Peotter, Renee Ramirez, Roy Reynolds, Steven Rosansky and Harry Sidhu at a date to be determined, all of whom received two or more votes of support from the Board.

The candidate who is appointed Clerk-Recorder will fill the office left vacant since December 3 when Tom Daly was sworn-in to the State Assembly and stand for election in 2014. Interviews will be held on Tuesday April 2nd.

Washington Legislative Update

The Board received its quarterly federal update on March 12. The report included the sequestration status, FY 2014 budget expectations and federal funding for projects in Orange County, especially the Santa Ana River.

The full presentation may be found here.

OCTA



OCTA Seeks Applicants for Taxpayers Oversight Committee

The Orange County Transportation Authority (OCTA) is seeking qualified volunteers to serve on the Taxpayers Oversight Committee. The 11 member committee monitors OCTA's use of Measure M funds and ensures that all revenue collected from Measure M is spent on voter-approved transportation projects. Your involvement will help keep an eye on your tax dollars.

Applications for the 2013-2016 term will be accepted through April 22 to fill four positions, one in the First, Third, Fourth and Fifth Districts. Orange County residents residing in the First, Third, Fourth or Fifth District are eligible to apply.

For additional information and to request an application, visit OCTA's Web site at www.octa.net/toc or contact Alice Rogan at (714) 560-5577.

In the Community

Supervisor Nelson Hosts Community Meeting to Discuss Proposed Multi-Service Center

On March 11th Supervisor Nelson hosted a Community Meeting along with the City of Fullerton's Homeless Taskforce. The meeting was held at the Fullerton Main Library and was attended by over 200 residents, service providers and homeless advocates. Homeless Taskforce Chairman Rusty Kennedy moderated the meeting that included a panel featuring Supervisor Nelson, OC Community Services Director Karen Roper, Mercy House Executive Director Larry Haynes, Fullerton Police Department Homeless Outreach Officer J. DeCaprio and Fullerton Homeless Collaborative Chairwoman Pam Keller. After presentations and comments from panelists, attendees were invited to submit comments, questions and suggestions for the panel which were read by Rusty Kennedy. Over 80 questions and comments were submitted, read and answered. The meeting was part of the 150 day due diligence process that began on January 15th when the County entered in to a purchase agreement to acquire a location at 301 S. State College in Fullerton to house a year round multi-service center and emergency shelter for homeless and potentially homeless individuals. Panelists, City of Fullerton and County staff took the opportunity to take note of the concerns and suggestions from residents to properly operate the service center in a safe, responsible and efficient way.

For more news on the shelter please view the OC Register article below:
http://www.ocregister.com/news/shelter-499363-homeless-city.html

Though the county has an option to purchase a potential site to house the year-round multi service center, nothing has been finalized until the property is in the county's possession. After nearly three decades of talking about replacing the Armory with a permanent center, it is time to act. Several questions have arisen about the possibility of an alternative site. To that end, Supervisor Nelson and county staff have been researching suggested alternative sites along with their cost and viability. When considering alternative sites, certain criteria must be met which includes, but not limited to: 20,000 to 30,000 square feet in size, less than 3 million dollars in cost, accessibility to public transit, meets environmental and regulatory requirements and currently on the market for sale. We are eager to evaluate any alternatives brought to our attention. Please submit any recommendations by June 1st to Fourth District Policy Advisor Scott Carpenter at Scott.Carpenter@ocgov.com.

These suggested locations include:

1601 E. Orangethorpe, Fullerton
901 E. Orangethorpe, Anaheim
1005 E. Orangethorpe, Anaheim
4100 N Harbor Blvd, Fullerton

*Note: These locations have been evaluated and appear to be in excess of the acquisition budget.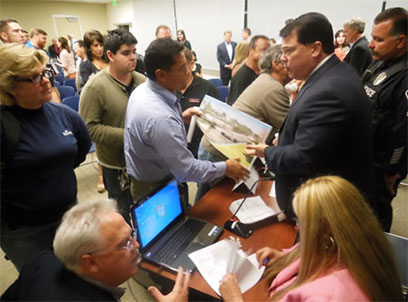 Supervisor Nelson is seen above answering questions after the meeting

Los Amigos of Orange County

Chairman Nelson spoke on Wednesday to approximately 60 members of Los Amigos of Orange County, a community group in Anaheim dedicated to helping its members navigate personal challenges in education, immigration, legal and financial issues. During a one-hour presentation that included a lengthy question and answer session, topics ranged from the proposed year-round homeless shelter in Fullerton, property taxes, and establishing a veteran's cemetery in the County.

The group meets every Wednesday morning beginning at 7:30 at Jagerhaus, 2525 East Ball Road in Anaheim. Discussion varies from high-level policy decisions such as the current immigration reform proposal to personal requests of assistance.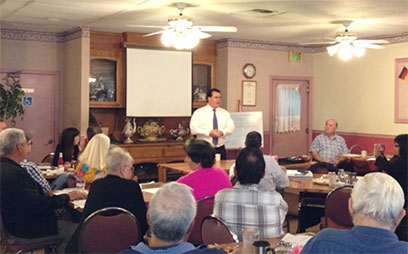 Supervisor Nelson addresses the crowd at Jagerhaus

Nelson Honors Top Police, Deputies and CHP

Fourth District staffer, Steve Spernak, attended the 26th annual MADD Orange County Law Enforcement Recognition Luncheon on March 7th at the Richard Nixon Library along with hundreds of CHP and Orange County Deputy Officers. The program recognized the top officers who focus on removing drunk drivers before they commit the tragedies of injury and death on innocent OC residents. After a tearful commentary by the family of Anaheim Angel pitcher Nick Adenhart who was killed along with two others by a drunk driver, the audience applauded each of the top recipients who went home with the coveted Century Awards for arresting 100 or more drunk drivers in one year. The "Top Gun" award went to Officer Nick Silver from the Orange Police Department who arrested 214 drunk drivers. He received a standing ovation from his peers when he received The Cavanaugh Award as top DUI arresting officer in Orange County.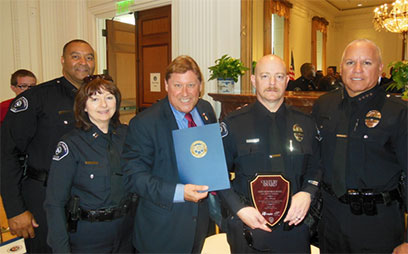 Fourth District Staffer Steve Spernak is pictured with Buena Park Chief Corey Sianez (far right) and his command staff

New Kaboom Playground at Schweitzer Park in Anaheim

Congratulations to the Kaboom team of volunteers who assembled and built a fantastic playground at Schweitzer Park in one day. The project was delivered by community members, the City of Anaheim, the YMCA and Disney crews numbering up to 200 Volunteers. The non-profit group Kaboom builds playgrounds across North America to upgrade the spirits and imagination of children. Located just east of Beach Blvd. and south of Lincoln Ave., the park design and planning was the dream of children from nearby Schweitzer school, providing a venue for exercise and family fun.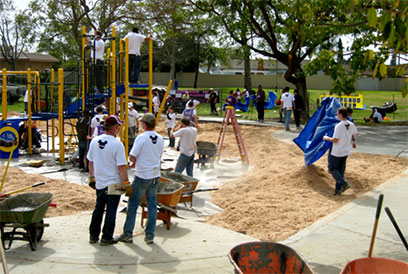 Volunteers had the playground delivered and assembled in one day with the help of some 200 volunteers from Kaboom, Disney, the YMCA and employees from the city of Anaheim

Citizens Flashlight March for Safer Neighborhoods in Anaheim

The second citizens briefing and community march for safer neighborhoods took place this week as members of WAND and residents living adjacent to Beach Blvd. participated in a flashlight walk to deter criminal activity in the local motels. Lead by Lt. Eric Trapp, the west Anaheim commander for Anaheim PD, the briefing of 30 residents at the Youth Center started the night before the walk to Ball Road began. The mission to rally residents and deter criminal activity in the motels and alleys fronting Beach Blvd. was successful and helped raise civic awareness about the prostitution, drug dealing and human trafficking as part of the sex trades that infest the half mile of motels from Lincoln Ave. to Ball Road. In cooperation with the police department, Supervisor Nelson has staff member Steve Spernak assist with communications to leaders of WAND, OC Crime Stoppers, OC Social Services, the Anaheim Mayor and Council who support the multi-agency efforts to rid the problems in the motels on Beach Blvd.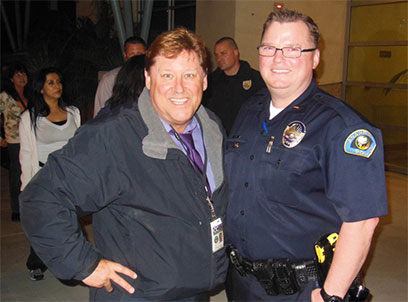 Policy Advisor Steve Spernak joined Anaheim Police Lt. Eric Trapp

Announcements

Tax Time

Be sure to pay the second installment of your property tax bill by Wednesday, April 10, 2013 to avoid a late fee. Although the bills were actually due February 1, they do not become delinquent until the April deadline. For more information, visit the Treasurer-Tax Collector's website at www.ttc.ocgov.com.

Checks may be sent to:

County of Orange
Attn: Treasurer-Tax Collector
P.O. Box 1438
Santa Ana, CA 92702-1438

In addition, filing 2012 income taxes must be completed by April 15. With just three weeks to go before this year's deadline, the IRS reminds taxpayers that the best way to file an accurate return is to e-file, choose direct deposit if expecting a refund and take advantage of the wide variety of tax-filing and tax-help resources available at www.irs.gov. People who need more time to finish their returns can easily get an automatic six-month tax-filing extension by going to the Free File link or filing Form 4868.

Anaheim Citizens Advisory Committee

Established by the Anaheim City Council, the Citizens Advisory Committee on Elections and Community Involvement held its eighth meeting on Thursday, March 14, to discuss the Ralph M. Brown Act and election administrative costs. To view agendas, supporting documents and video of all past meetings, click here.

The Committee will meet next on Thursday, March 28 at 6:30 pm at the Downtown Community Center, 250 East Center Street. Contact cacelections@anaheim.net for more information. For the full committee meeting calendar and list of topics, click here.

Recycle your unwanted electronics and benefit Buena Park High School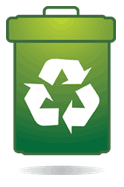 Date: 3/30/2013 9:00 AM - 3:00 PM
Cost: FREE

Location: Buena Park High School
8833 Academy Way
Buena Park, California 90621

Your unwanted electronics are toxic to the environment. By recycling them, you will help raise funds for Buena Park High School . You are not just giving back to your community; you are giving back to our planet as well!

Items you can bring:

Monitors
TVs
LCD monitors
Mice & Keyboards
Cables & Cords
Computers
Printers
Shredders
Fax machines
Cell phones
Power supplies
Laptops
Servers
DVDs/VCRs
Copiers
Toners
And all other electronics.

*We DO NOT accept large household appliances, batteries or fluorescent bulbs
**We provide full data security and data destruction services

Caloptima seeks candidates for Advisory Committee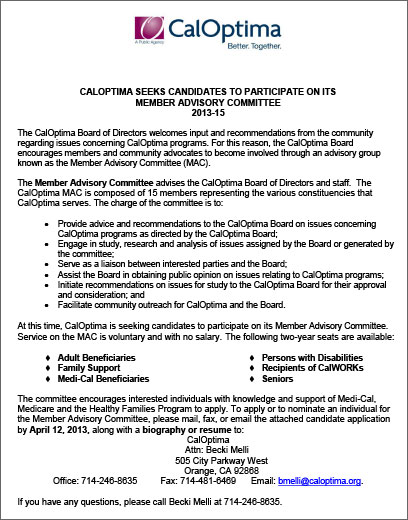 Click on the image above to view a larger version.

Please click here to the MAC Application term.

OC Parks


Old Orange County Courthouse Tours

The landmark Old Orange County Courthouse is Southern California's oldest court building, and has been witness to many of the events which shaped present day Orange County. From its dedication in 1901, this granite and sandstone building has been the traditional home of county government. The Old Orange County Courthouse exhibition gallery displays both temporary and permanent exhibits relating to local and regional history. It now serves the public as a place where people can get married or get birth certificates. Tours of the Old Orange County Courthouse for adult and school groups are available by appointment Monday through Friday from 9 a.m. to 4 p.m. Self-guided tours are also available.

To arrange a tour of the Old Orange County Courthouse, please call (714) 973-6605.

Tours are free of charge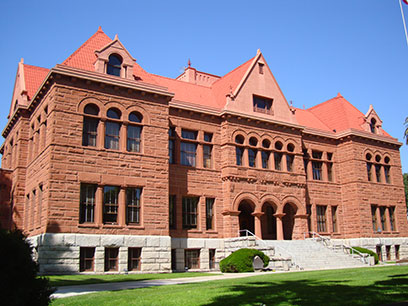 Library Corner

Chuck Wright, Naturalist and Poet will speak at La Habra Library

Relax and take a walk in nature with Charles "Chuck" Wright on Sunday, April 14 at 2:30 in the meeting room at La Habra Branch Library. Local naturalist, teacher, photographer, and poet will share what and how things inspire his poetry creations; present some of his poetry inspired by nature and field questions from the audience. The free program is appropriate for all ages and the public is welcome to attend.

Address: 221 E. La Habra Blvd, La Habra, CA 90631

Bestselling Author J.A. Jance to Speak at Fullerton Public Library

With millions of copies in print, J.A. Jance's books have spent plenty of time on the New York Times bestseller list. On Sunday, April 7 at 2:00 PM, J.A. Jance will share some of her time with Fullerton Public Library talking about her new series, her love of books and other literary pursuits.

"J.A. Jance's thrillers thrill our patrons," said Library Director Maureen Gebelein. "I know a number of folks who have stayed up too late wanting to read 'just one more page.'"

Jance is no stranger to libraries. She spent five years as a school librarian on a Native American reservation before eventually trying her hand at writing.

Books will be available for purchase at the event, and Jance will be signing books after speaking. Jance is the latest speaker for the Library's Distinguished Speaker Series - a series of lectures featuring noteworthy authors. Upcoming authors include novelist Tatjana Soli (The Lotus Eaters, The Forgetting Tree) on Sunday, May 2, and true-crime author Caitlin Rother (Dead Reckoning, Lost Girls) on Sunday, September 15.

For more information, please contact the Fullerton Public Library at 714-738-6327, or visit the website at www.fullertonlibrary.org.

OC Animal Care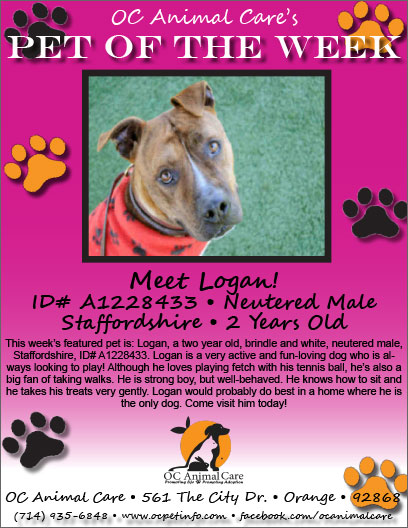 Click on the image above to view a larger version.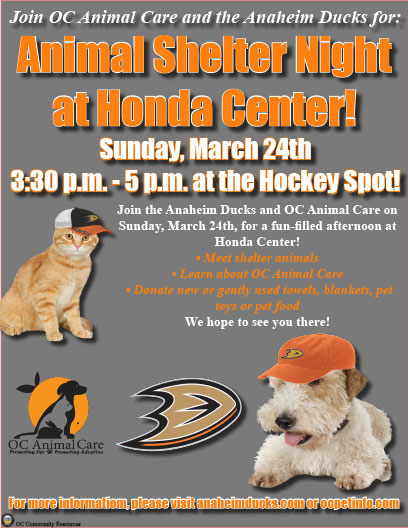 Click on the image above to view a larger version.

Events

Ry Bradley to Headline at Downtown Disney
Wednesday, March 27th and Friday, March 29th. 6 PM to 10 PM both nights!

Ry Bradley's singing and performing ability has endeared him to a lot of fans but his guitar playing has led him around the world from Hawaiian honkytonks, rowdy military clubs, California fairs and festivals to Texas dance halls. Ry underplays that he "barely made it out alive from some of those gigs."

Ry grew up in Hawaii. While studying guitar at the University of California he realized that he had been very blessed: he had been introduced to so many musical cultures, they each helped him to develop his unique style. Ry's interest in music has taken him from studying flamenco guitar in Spain, playing blues in Argentina, to learning folk songs from native fishermen in Cuba. "I'm a huge Vince Gill, Carl Perkins, and Brad Paisley fan, but I also love B. B. King, Bonnie Raitt, and the Rolling Stones."

Ry's home base is on the West Coast, though he has spent the last year collaborating with some of America's top songwriters in both Nashville and Los Angeles. Ry's songwriting collaborators include Deana Carter, Steve Dorff, Victoria Shaw, Keb' Mo', Radney Foster, Jim Weatherly and Doug Johnson to name a few.

To check out a couple of Ry's songs, please click the links below:

Cover Song "One More Last Chance"
http://www.youtube.com/watch?v=avY4CHISsz8

Original Song "New Kind of Lonely"
http://www.youtube.com/watch?v=8xW1F5dgTQc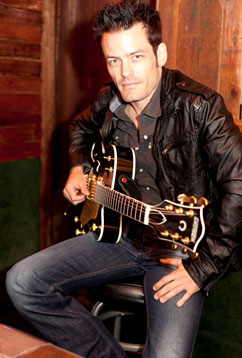 Ry Bradley

Anaheim

What: 46th Annual Good Friday Breakfast
Where: Anaheim Marriott, 700 W. Convention Way, Anaheim, CA, 92802
When: March 29th, 7:15 a.m.

What: Angels 5k & 1 Mile Kids Fun Run/Walk Race
Where: Angel Stadium, 2000 Gene Autry Way, Anaheim, 92806
When: March 30th, 6:00 a.m.

Brea

What: 28th Annual Made in California Juried Exhibition
Where: Brea Civic & Cultural Center, 1 Civic Center Circle, Brea, CA, 92821
When: Begins March 23th, 7:00 p.m. - 9:00 p.m.

What: A Lamb Chop Celebration!
Where: Curtis Theater, 1 Civic Center Circle, Brea, CA 92821
When: April 7th, 3:00 p.m.

Buena Park

What: Spring Eggstravaganza
Where: Henry Boisseranc Park, 7520 Dale Street, Buena Park, CA 90620
When: Saturday, March 30th, breakfast begins at 8:00 a.m., program begins at 9:00 a.m.

Fullerton

What: Family Day
Where: Fullerton Museum Center, 301 N Pomona Ave., Fullerton, CA 92832
When: March 31st, 12:00 p.m.-4:00 p.m.

La Habra

What: Spring Family Eggstravaganza
Where: La Bonita Park, 1440 W. Whittier Blvd., La Habra, CA 90631
When: March 30th, Begins at 6:30 am

Placentia

What: Easter Eggcitement & Spring Carnival
Where: 201 N. Bradford Ave., Placentia, CA 92870
When: March 23rd, 8:00 a.m. - 2:00 p.m.


For questions or comments regarding Nelson's E-News
please contact the Supervisor's office staff:
Audra Fishel Ph: 714-834-3440 Email: Audra.Fishel@ocgov.com.