Board of Supervisors

Welcome to Nelson's E-News!

The Board of Supervisors was dark this week for regular business.

Nevertheless, it has been a busy time in the Fourth District. As part of a continued effort to improve transportation throughout all of Orange County, I was proud to participate in the groundbreaking of a new lane addition to the westbound 91 freeway, in the heart of the district. Please see project details and photos of the event below.

I was also happy to present the renowned Olde Ship restaurant in Fullerton with a certificate commemorating its 20th anniversary in the community. If you were unable to attend, please check your calendar for future events in the county, including the Pet Fair 2013, set for tomorrow, May 4 at OC Animal Care. Please see the flyer below.

Please read about these updates and more below in this week's edition of the Nelson E-News!

The next regular Board of Supervisors meeting will be Tuesday, May 7th at 9:30 am on the first floor of the Hall of Administration – 333 W. Santa Ana Blvd., Santa Ana 92701.

Sincerely,
Shawn Nelson

OCTA



New Lane Coming To SR-91 As Measure M Project Kicks Off

$64 million project will add a 4-mile westbound lane between SR-57
and I-5

The Orange County Transportation Authority and Caltrans broke ground on May 1st on a project that will widen a 4-mile stretch of freeway along the westbound Riverside Freeway (SR-91) between the Orange Freeway (SR-57) and Santa Ana Freeway (I-5).

The $64 million project is the third segment in a series of improvements that has added 18 new miles of lanes to the SR-91 since December 2010.

"The 91 freeway is a vital piece of our transportation network in Orange County," said OCTA Vice Chairman Shawn Nelson, also the 4th District Supervisor. "This is a great day for the taxpayers of Orange County and for the voters who approved Measure M2 as we begin delivering on one more of our promises."

The project is funded with $32 million from Measure M2, the half-cent sales tax for transportation improvements in Orange County and $32 million in state dollars. Anticipated to be completed in 2015, the project will add a new westbound lane, widen six bridges and reconfigure on- and off-ramps to improve entering and exiting the freeway.

"This project will bring us closer to our goal of reducing congestion and increasing safety for Orange County motorists," said Caltrans District 12 Director Ryan Chamberlain.

More than 130,000 vehicles travel along the SR-91 between the SR-57 and I-5 every day and that number is expected to increase more than 20 percent by 2016.

OCTA and Caltrans previously completed two segments along the SR-91. The first, which was completed in December 2010, added a new eastbound lane between the Eastern Toll Road (SR-241) and Corona Freeway (SR-71).

A project also was completed in February 2013 that added a new lane in each direction between the Costa Mesa Freeway (SR-55) and SR-241.

For more information and to sign up to receive construction alerts, the public can visit www.octa.net/better91.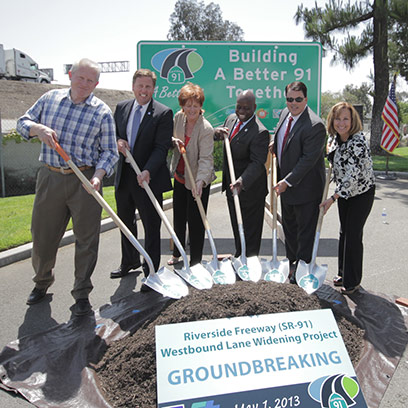 (Left to Right) Senior Vice President of CC Myers, Inc – Robert Schneider, OCTA Chief Executive Officer – Darrell Johnson, Anaheim Mayor Pro Tem – Gail Eastman, Tustin Mayor and OCTA Board Member – Al Murray, OCTA Vice Chairman and Orange County Supervisor – Shawn Nelson, Caltrans District 12 Acting Deputy District Director – Lisa Ramsey

OC Bridges



OC Bridges Update

The O.C. Bridges program continues to move forward with two projects currently under construction and two more about to begin construction in June. The Placentia Avenue undercrossing project and the Kraemer Boulevard undercrossing projects, along the BNSF corridor, have recently been working on placing beams on the railroad bridge structures. Once the bridge structures are in place, BNSF can move their operations to the tracks on the new bridges.

Activities are underway to begin construction on the Orangethorpe Avenue overcrossing project as well as the overcrossing project at Tustin Avenue/Rose Drive. Traffic will remain open on both projects during construction; however, there will be lane reductions. The public is invited to attend two open houses scheduled for May 9 and 15, from 6 p.m. to 7:30 p.m. Information about both projects will be available during both events, so people should feel free to stop by and view the exhibits and have their questions answered by program staff members. Exhibits include project staging, scheduled activities and traffic operations.

Drivers along Lakeview Avenue may have noticed arborists removing trees along the roadway near Orangethorpe Avenue. The tree removal is necessary to allow the utility companies access to move their services so project construction can begin later this year. If you have any questions about the O.C. Bridges program, please call Tresa Oliveri, Sr. Community Relations Specialist, at 714 560-5374, or visit the program website at www.ocbridges.com

In the Community

Olde Ship – 20th Year Anniversary – Fullerton

On Tuesday, April 30th, the Olde Ship in Fullerton celebrated 20 years in business! Supervisor Nelson was on hand to present a certificate of recognigiton to owner Simon Collier and later joined them in raising a pint to toast to many years of success.

Twenty years ago on April 30, 1993 the Olde Ship British Pub and Restaurant (www.theoldeship.com) set anchor at 709 N. Harbor Blvd., Fullerton. Since then, it has become a much loved gathering place for locals as well as British expatriates. Captain of the ship Simon Collier took over the helm when his father Doug Collier, the founder, poignantly passed away on April 30th 2006 on the Ship's 13th Anniversary.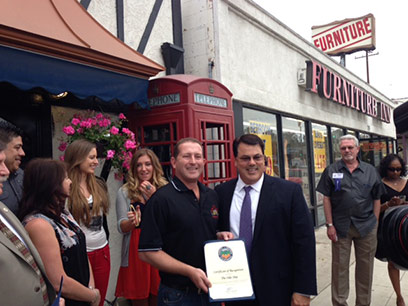 Olde Ship Owner, Simon Collier (left) and Supervisor Shawn Nelson (right)

Chairman Nelson Opens Donate Life Rally and Race at CSUF

Supervisor Nelson added another year to his successive years of attending one of his favorite community and civic participation events at this past weekend's Donate Life celebration. Thousands of transplant recipients and donors crowded the booths, vendors and staging venue at the intramural field of Cal State Fullerton where Supervisor Shawn Nelson delivered the welcome with Fullerton Mayor Bruce Whitaker and Assembly-member Sharon Quirk-Silva. Supervisor Nelson finished the introductions and welcome with the release of hundreds of white doves that honored the lives of donors who gave organs and life to thousands of transplant recipients.

To learn more about Donate Life and how to participate you can visit their website at www.donatelife.net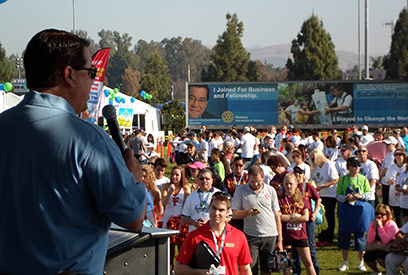 Supervisor Nelson addresses the crowd at Cal State Fullerton

Big Lots Ribbon Cutting

Orange County's newest Big Lots also became the state's largest when it opened on Friday, April 26. Located on the corner of Imperial Highway and Idaho Street, the store occupies the former Circuit City space. The address is 1020 West Imperial Highway in La Habra. Fourth District Staffer, Mark Lopez, was on hand to present a certificate of recognition. For additional information on this latest opening, call (714) 447-9267.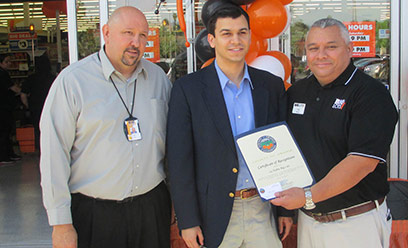 From left to right: Store Manager Eric Garcia, Policy Advisor Mark Lopez, District Manager John Lang

Supervisor Nelson Gives a Guest Lecture at Local Government Class

A local group of home schooled students invited Supervisor Nelson to speak and provide a firsthand perspective of county government operations. The unique class lesson allowed the Supervisor to explain how the county is affected by state and federal policies and how local government must maneuver in order to provide services that taxpayers deserve. In addition to the basic functionality of the County of Orange, Supervisor Nelson also discussed current topics the Board of Supervisors are working on including employee pension obligations and of course the responsibility to approve a balanced budget. The group of about a dozen students was very engaged and interactive with their questions and displayed interest in becoming further involved in observing their government. Following the discussion Supervisor Nelson was encouraged by the bright futures these students possess.


(Left) Supervisor Nelson and Home School Teacher Robyn Nordell
(Right) Supervisor Nelson and the classroom of students

La Habra Citrus Fair

This year's La Habra Citrus Fair returned with the theme "Good Times." It's four, fun filled days jam packed with thrilling rides, exciting stage shows, delicious food and fabulous merchandise. Mascots Limon the Lemon, Val the Orange and Hass the Avocado were on hand to entertain the kids and the Old Settlers Historical Museum displayed citrus memorabilia from California's agricultural heritage. The fair is always located at 321 E. La Habra Boulevard between Cypress and Euclid Streets.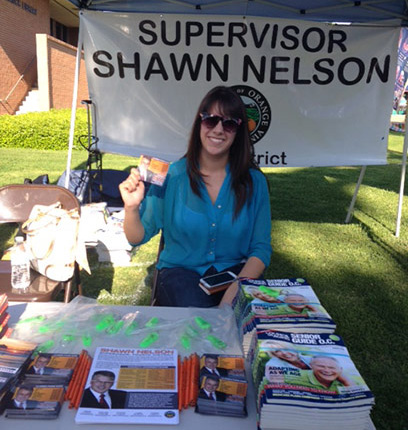 Fourth District Staffer Arely Acuna Avilez

Nelson Supports Beach Blvd Crime Task Force Mission

Progress on addressing the crime issues and enforcement challenges facing residents living near Beach Blvd. between Lincoln Ave and Ball Rd. continues to improve with new strategies being put in place by the Beach Blvd Crime Task Force. Designed as a collaborative of residents, Police, business owners and elected officials serving the western part of Anaheim, the Task Force began design on breaking the down the problems of prostitution, gangs, drug sales and human trafficking impacting their neighborhoods.

Under the direction of Team Leader Kandis Richardson and Team Directors Esther Wallace and Phyllis Greenberg, over 50 residents became volunteers on one of three committees. Each committee is citizen-chaired with agendas and missions they are delegated to perform or accomplish before next month's meeting.

If you are interested in being involved in this task force mission, please contact Supervisor Nelson's staffer Steve Spernak at 714-834-3440.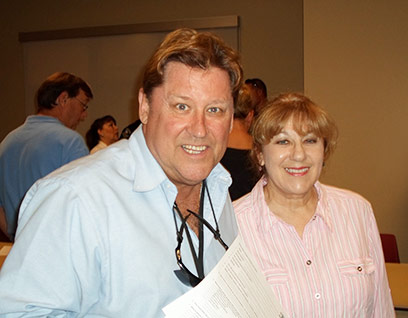 Task Force member Debi Grand discusses agenda items to cover with her committee with Steve Spernak

Nelson Honors Family of Miranda Palacios at OC Crime Victims Memorial

The Fourth District was honored to recognize the family of 3 year old Miranda Palacios at this year's Crime Victim's Memorial that was hosted by the Orange County District Attorney's Office. Over 300 family members, survivors and crime victim advocates attended the program that took place on the front lawn of the Old Courthouse, across from the OC Hall of Administration.

District Attorney Tony Rackauckas introduced keynote speaker and crime victim advocate Dr. Henry Nicholas, who lost his sister, Marsy, to murder. Nicholas went on to found the state legislation that would protect parents and family member rights in court with what would become known as Marsy's Law.

The morning's ceremonies began with a victims march from the District Attorney's office through Santa Ana streets to the Old Courthouse where hundreds of carnations representing the victims were left at the standing flower centerpiece honoring all crime victims from Orange County.

Supervisor Nelson attended a press conference at CHP-Westminster last year to raise money for a secret-witness program with Anaheim Mayor Tom Tait and State Senator Lou Correa in order to locate the killers of Palacios. CHP investigators located and arrested two suspects in the fatal hit and run that took the life of 3 year old Miranda. Trial begins for the two suspects before summer 2013.

Fourth District Policy Advisor Steve Spernak joins Lady Augie Hernandez, mother of Miranda Palacios, and her family members to honor the memory of her daughter and their niece at the 2013 Crime Victims Memorial.

Announcements
EcoChallenge Poster Contest

Win the honor of being an Angels Bat Kit for a day. Orange County artists 8 to 14 are eligible to take the challenge! The poster contest is presented by OC Waste & Recycling, the Discovery Science Center (DSC), and Angels Baseball. Five winners (one from each supervisorial district) will be selected be an Honorary Bat Kid at a 2013 Angels baseball game.

"Our partnership with Angels Baseball and Discovery Science Center will help excite Orange County students to make better decisions in their daily lives," said Board of Supervisors Chairman Shawn Nelson.

Boys and girls between the ages of eight and fourteen can use their imaginations and get creative in designing a unique eco-themed poster. All entries must be based on one of the following four themes in relation to the Eco Challenge exhibit at DSC:

Recycling – Show how you make an effort to recycle in your everyday life.
Reusing Materials – Show how household items can be reused in multiple ways.
Reducing Waste – Show how to reduce waste in your daily life.
A Greener Future – Show what an ecofriendly Earth would look like
Entries will be judged based on originality, visual clarity, relevance to theme, artwork, and effectiveness of message. Five winners will be selected by a panel of judges and awarded the status of Honorary Bat Kid for one regular season Angels home game during the months of August and September. Each of the five winners will also receive four tickets to an Angels home game, complimentary parking, one Bat Kid uniform, one official baseball, one on-field credential for dugout access, and one professional field photo.

Visit www.DiscoveryCube.org/BatKid for more information and contest rules.

HomeAid's 2013 Essentials for Young Lives Donation Drive, May 3 – 12

HomeAid Orange County, in partnership with the Children and Families Commission, will collect diapers, baby food and baby hygiene products including baby wipes and lotion which are then distributed to 17 shelters here in Orange County.

Families are the fastest growing segment of Orange County's homeless population. By receiving these "essential" items, it allows the shelters to expand the use of their already limited resources to help their clients achieve self-sufficiency.

Many Orange County businesses will be hosting the 2013 Essentials for Young Lives Campaign including VONS stores and YMCA facilities.

My office will be hosting donation bins throughout the week of May 6th. You can also donate throughout the Fourth District at the locations listed here: http://www.homeaidessentials.org/#find

OC Parks


Arden Helena Modjeska Historic House & Garden

Tucked away amidst a live oak grove on the banks of Santiago Creek in Modjeska Canyon lies the century-old home of world renowned actress Madame Helena Modjeska. Named for the grounds' resemblance to the Forest of Arden in the Shakespearean play, "As You Like It," Arden is designated a National Historic Landmark.

Fee: $5 per person for a docent led tour. For reservations, please contact the South County Historical Parks office at Heritage Hill Historical Park in Lake Forest at (949) 923-2230.
Activities

Docent led tours of the historic house and gardens are currently offered four times a month, by advance reservation only. This walking tour will take you through the years Madame Modjeska resided in her canyon home, and along the rock lined pathways of what she so fondly called the Forest of Arden. Tours are approximately 1 1/2 hours.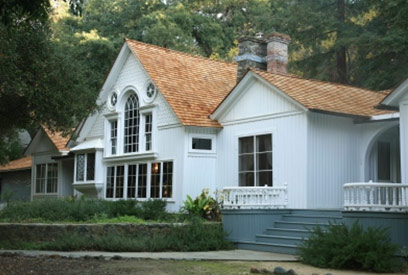 County Commissions and Committees

The 4th District has vacant appointments on the following commissions or committees:


Community Action Partnership of Orange County
If you are interested in serving on this Committee, please call Audra Fishel at (714) 834-3440

OCTA is Accepting Applications for the Citizens Advisory Committee

OCTA considers public participation and community leadership to be vital components of delivering successful transportation projects and services. Officials are now recruiting Orange County community leaders for openings on the volunteer Citizens Advisory Committee (CAC).

What is the Citizens Advisory Committee?
The CAC, a 34-member committee appointed by the OCTA Board of Directors, plays a significant role in representing a broad spectrum of community perspectives on transportation projects, studies and outreach activities.

Who can apply?
OCTA is looking for volunteers who live in Orange County with the following qualifications:

Community involvement currently representing a group with a large and active membership
Demonstrated interest in community activities and transportation issues
Willingness to dedicate a minimum of 20 hours per year to OCTA meetings and other activities
Apply today!
Members of the community interested in serving a two-year term on the committee can visit www.octa.net/cac and print out an application or apply online. Applications are due May 12, 2013.

OC Animal Care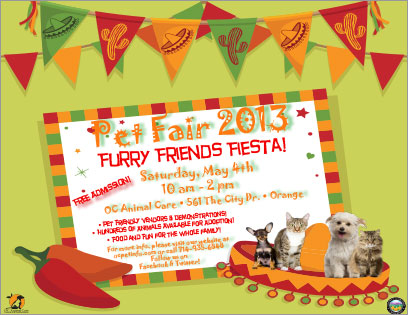 Click on the image above to view a larger version.

Job Center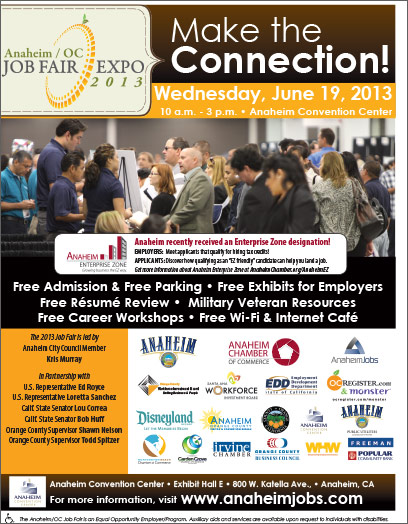 Click on the image above to view a larger version.

Events
Ry Bradley Set to Play A Pre-Game Concert Prior to Tonight's Angels Game and will be Headlining Downtown Disney Sunday Night!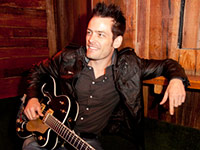 Join Ry Bradley tonight at "Big Bang Friday", as he plays a high energy pre-game show at Angels Stadium prior to the Anaheim Angels game against the Baltimore Orioles! The show is part of the Angels Friday night "Live Music in the Garden" series of shows. The show is 5:30 PM-6:45 PM and will be located in the Music Garden next to Gate 1 on the Left Field side of the stadium.

You have the opportunity to buy discounted game tickets at up to $10 off published ticket prices! Click on the link below to purchase your tickets. Select the May 3rd game and enter promo code "band" for Fan Club pricing.

http://www.rybradley.com/news-and-updates/discounted-game-tickets-for-rys-angels-stadium-show-on-friday-may-3rd/

Ry will also be headlining at Downtown Disney on the following dates. (6 PM to 10 PM all dates)

Sunday, May 5th
Wednesday, May 8th
Friday, May 10th
Sunday, May 12th
Ry Bradley is a singer/songwriter and Nashville recording artist based in Orange County. Playing off his influences, Ry has taken a blend of Country Music and high energy Rock n Roll to create his own unique guitar-driven West Coast sound. Ry and his band of touring musicians spent the year thrilling crowds from Nashville to Los Angeles.

Ry is releasing a new studio EP on June 8th titled, Freedom Like This. The songs featured on Freedom Like This were all written and recorded in Nashville and will feature Ry's first national Country Music Radio promoted single, New Kind of Lonely. For more information visit: RyBradley.com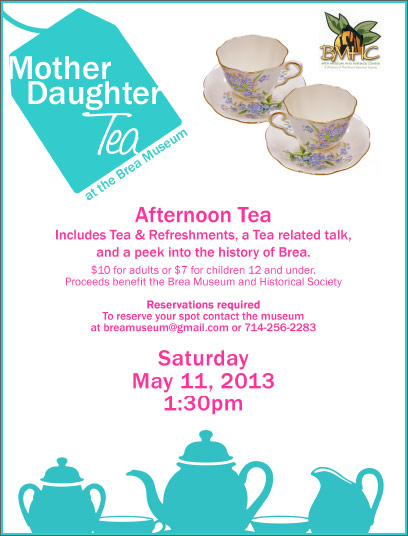 Click on the image above to view a larger version.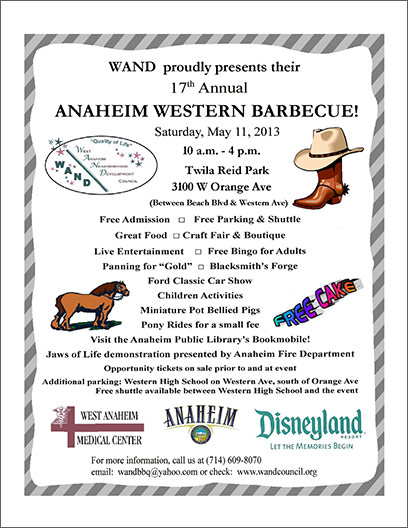 Click on the image above to view a larger version.

Anaheim

What: Leads Lunch
Where: Mc Cormick & Schmick's Grille, 321 W. Katella Ave., #109, Anaheim, CA 92802
When: Wednesday, May 8, 2013
Time: 11:30 am – 1:00 pm

What: 2013 Taste of Anaheim
Where: Anaheim Gardenwalk/Arcturus Management Services, 321 W. Katella Ave., Anaheim, CA 92802
When: Thursday, May 9, 2013
Time: 5:00 pm – 9:00 pm

What: Leads Lunch
Where: Mc Cormick & Schmick's Grille, 321 W. Katella Ave., #109, Anaheim, CA 92802
When: Wednesday, May 22, 2013
Time: 11:30 am – 1:00 pm

Brea

What: 7th Annual Women's Jewelry & Accessories Show
Where: Brea Community Center, 695 E. Madison Way, Brea
When: Saturday, May 4, 2013
Time: 9:00 am – 4:00 pm

What: Community Service Roundtable
Where: Brea Baptist Church, 217 E. Birch Street, Brea
When: Friday, May 10, 2013
Time: 12:00 pm – 1:00 pm

What: Taste of Brea 2013
Where: Brea Downtown, Birch Street at Brea Blvd., Brea, CA
When: Thursday, May 16, 2013
Time: 5:00 pm – 9:00 pm

Buena Park

What: Radio Disney Mother's Day Event
Where: 8308 On The Mall, Buena Park, CA 90620
When: Saturday, May 11, 2013
Time: 2:30 pm – 4:30 pm

What: Eifman Ballet of St. Petersburg
Where: Segerstrom Center for the Arts, 600 Town Center Dr., Costa Mesa, CA 92626
When: Friday, May 3 – Sunday, May 5, 2013
Time: Friday at 7:30 p.m., Saturday at 2 and 7:30 p.m. and Sunday at 2 p.m.

What: Flashdance the Musical
Where: Segerstrom Center for the Arts, 600 Town Center Dr., Costa Mesa, CA 92626
When: Tuesday, May 7 – Sunday, May 19, 2013
Time: Tuesday – Friday at 7:30 p.m., Saturday at 2 and 7:30 p.m. and Sunday at 1 and 6:30 p.m.

Fullerton

What: Downtown Fullerton Artwalk
Where: Downtown Fullerton
When: Friday, May 3, 2013
Time: 6:00 pm – 10:00 pm

What: Website Wednesday at Graves Advertising Plus
Where: 114 E. Amerige Ave., Fullerton, CA
When: Wednesday, May 8, 2013
Time: 9:00 am – 5:00 pm

What: Faith's Hope Pre-Mother's Day Pampering
Where: Cantina Lounge, 2736 E. Nutwood Ave., Fullerton, CA 92831
When: Saturday, May 11, 2013
Time: 11:00 am – 5:00 pm

What: Business Tool Box Series: Before You Sign the Lease
Where: Chamber Offices, 444 N. Harbor Blvd, 200, Fullerton, CA 92832
When: Thursday, May 16, 2013
Time: 11:30 am – 1:00 pm

What: 34th Annual Taste of the Town: Ports of Cali
Where: Fullerton Downtown Plaza, Wilshire Avenue between Harbor and Pomona
When: Saturday, May 18, 2013
Time: 5:00 pm – 9:00 pm

La Habra

What: Chamber Night at Senor Campos
Where: Senor Campos Restaurant 1220 W. Whittier Blvd., La Habra, CA 90631
When: Tuesday, May 21, 2013
Time: 5:00 pm – 8:30 pm

What: Special Olympic Torch Run
Where: La Habra. The run will start on Lambert Rd. and Puente and travel down to Harbor Blvd. North to Whittier Blvd. then South on Euclid St. to the Police Station
When: Friday, May 31, 2013
Time: 12:00 pm – 1:00 pm

What: ConnectUp at Corner Bakery
Where: Corner Bakery Cafe, 1040 W. Imperial Highway, La Habra CA 90631
When: Thursdays
Time: 8:00 am – 9:00 am

Placentia

What: Networking at Lunch – de Palma Terrace
Where: De Palma Terrace
When: Wednesday, May 15, 2013
Time: 11:30 am – 1:00 pm

What: Cruise Information Night "Rome & the Eastern Mediterranean"
Where: Time to Travel, 1340 N. Kraemer Blvd., Placentia 92870
When: Thursday, May 16, 2013
Time: 5:30 – 7:30 pm

What: Breakfast Network
Where: Angelo's Burgers, 510 W. Chapman Avenue (at Murray Street), Placentia, CA 92870
When: Tuesday, May 21, 2013
Time: 7:30 – 8:45 am

For questions or comments regarding Nelson's E-News
please contact the Supervisor's office staff:
Audra Fishel Ph: 714-834-3440 Email: Audra.Fishel@ocgov.com.


Denis Bilodeau
Chief of Staff

Audra Fishel
Policy Advisor /
Communications Director

Steve Spernak
Policy Advisor

Scott Carpenter
Policy Advisor

Mark Lopez
Policy Advisor

Neha Sata
Executive Aide


Stay Connected!