Board of Supervisors

Welcome to Nelson's E-News!

Summer is right around the corner, which means it is almost time for OC Parks' summer concert series. Please keep reading for information on the two Fullerton upcoming concerts.

At this last Tuesday's Board meeting, Supervisors considered a new restaurant grading system. This would change the current system to a color-coded scheme. Ultimately, the issue was continued to a future board meeting for further study.

This Monday, as we remember those who lost their lives in service of our country, I invite you to participate in one of the many events occurring throughout Orange County to honor them. I will be honoring those who made the ultimate sacrifice at Loma Vista Memorial Park in Fullerton. Please continue reading for more details.

As such, the County will be closed on Monday, May 26 in observance of the Memorial Day holiday. As a result, the Board of Supervisors meeting will be dark on Tuesday, May 27. The next Board meeting will be the County's budget hearings set for Tuesday, June 10 and, if necessary, Wednesday, June 11 at 9:30am at the Hall of Administration – 333 W. Santa Ana Blvd., Santa Ana 92701.

Sincerely,
Shawn Nelson

Board Updates



Orange County Becomes First Large County to Fully Implement "Laura's Law"

At last week's Board of Supervisors meeting the Board unanimously approved the implementation of the Assisted Outpatient Treatment program more commonly known as "Laura's Law." The program creates a system where mentally ill individuals who qualify can receive court ordered treatment to treat their conditions. Advocates for the program have encouraged the County to move forward with the implementation of Laura's Law for the last several years, but funding discrepancies had always disallowed its implementation. Thanks to SB 585, the legislature last year clarified that Mental Health Service Act funds could be used to conduct the program. Once the legislature fixed the discrepancies the Health Care Agency quickly drafted a resolution to become the first large County in California to see the program created. About a dozen speakers in favor and dozens more in attendance applauded the move by the board. In the years ahead many proponents believe Laura's Law will actually save the county millions of dollars much like Nevada County, California has seen.

New Restaurant Grading System Continues to be studied

In response to a recent Grand Jury report claiming that Orange County's inspection program for food safety was insufficient the board has directed the Health Care Agency to study alternative ways of grading food service establishments. Currently the County has a "Pass/Fail" system where restaurants and other food service establishments must display a placard with an orange seal certifying they've passed health inspections. While there is no "letter grade" or color coded grade, establishments that have exemplary standards are given an Award of Excellence to be displayed. The Grand Jury examined this and urged the Board to implement a color coded system instead. Supervisor Nelson opposed this idea arguing that the county's role is not to judge restaurants and the only thing the health department should be concerned about is health safety. The Health Care Agency anticipates the new system could be quite costly to implement or would lower response times for re-inspections. The Board decided on a 4-1 vote, Nelson dissenting, to revisit the policy once a full cost and possible fee study had been completed.

OCTA



57 Freeway Widening

Commuters traveling north on the 57 freeway should experience an easier commute. Last week, more than fifty elected officials, transit staff and community stakeholders gathered near the Brea Mall to celebrate the completion of an added northbound lane of the 57 freeway, between Orangethorpe Avenue in Placentia and Lambert Road in Brea.

The opening of this new lane will make the daily commute easier, lessen vehicle emissions, and dampen freeway traffic noise. The average daily traffic volume along this busy section can reach as high as 150,000 vehicles in the northbound direction.

The $104 million project was primarily funded with $82 million from Proposition 1B, a 2006 transportation bond approved by voters. Measure M2, Orange County's half-cent sales tax for transportation improvements, provided $22 million in funding for the project.

In addition to the lane segment opening on the five-mile stretch, a new sound wall was constructed to diminish freeway noise for nearby residents and twelve freeway bridges and twelve ramps were widened to improve the flow of traffic in and around interchanges.

A second segment of northbound 57 is also being widened along a three-mile section from Katella Avenue to Lincoln Avenue, estimated to cost $45 million. That project is scheduled to be completed later this year and will connect with the new lane that opened last Wednesday.

Click here for more information on the 57 improvement program.

Orange County Transportation Authority Sales Tax & Economic Review

An overview was provided to the OCTA Board of Directors analyzing the OCTA M2 sales tax collections. Please click here to view the analysis.

OC Bridges



Interview – PBS So Cal

Supervisor Nelson was interviewed by Pat Haslam with PBS So Cal on three OC Bridges projects in the Fourth District (Raymond Ave, State College Boulevard and Lakeview Ave.). The projects mark the beginning of construction of the last three of seven underpasses or bridges being built as part of the $630 million OC. Bridges program. The affected cities of Anaheim, Fullerton, and Placentia will have train traffic separate from car/pedestrian traffic along the BMSF corridor where 70 trains a day travel, increasing up to 130 trains a day by 2030. The projects will lead to an increased quality of life for north Orange County residents by enhancing safety by allowing cards to travel over or under the rail line, quicker access to local businesses and better air/noise conditions by eliminating the need for cards to idle at stops.

If you didn't get a chance to catch Supervisor Nelson's interview on PBS NewsHour, please click here.

Please click here to view the presentation.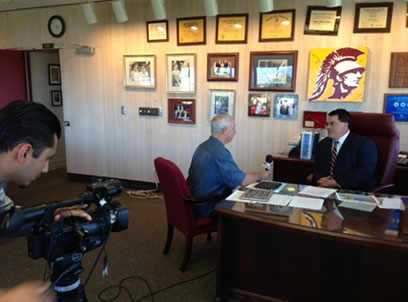 Pat Haslam interviewing Supervisor Nelson

In the Community

Please join Supervisor Nelson this Monday May 26th, at Loma Vista Memorial Park in observance of Memorial Day.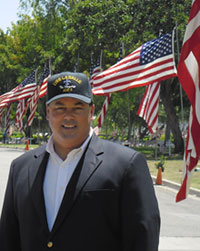 When: Monday May 26, 2014 at 10 a.m.

Where: Loma Vista Memorial Park, 701 E. Bastanchury Road, east of Harbor Boulevard

Details: Free to the public

Contact: 714-535-1575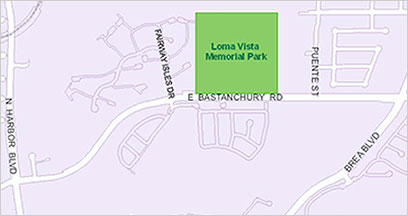 Loma Vista Memorial park map

WAND celebrates 17th Annual Western BBQ

Congratulations to Carol Latham and the WAND BBQ 2014 planning committee for putting together another sensational Saturday of food and fun at the 17th annual West Anaheim Neighborhood Development Council community festival. With over 40 organizations and service groups joining high school clubs and civic volunteers at Twila Reed Park, the combination of perfect weather and friends created a legendary reunion for the 1,000 who attended through the day. Policy Advisor Steve Spernak stayed busy handing our County services and resource guides, Veterans information and senior guides from the fourth district information booth. Best wishes and continued success to WAND and the terrific community venue they provide to raise monies for service groups, school programs, scholarships and performing arts in Anaheim.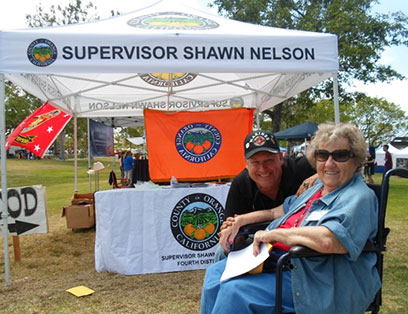 Steve Spernak and Esther Wallace

Taste of Anaheim

Congratulations to Heather Sievers and the entire Anaheim Chamber of Commerce Board and staff for putting together another fantastic evening of food, live bands and fun at the Taste of Anaheim 2014. The traditional summer kick-off event was attended by over 4,000 people who sampled craft beers, gourmet foods, pizza and live music from tribute bands that sound identical to the real groups they replicate during the downstairs concerts. Congratulations to the staff and vendors at Garden walk who made the event so successful with parking, access, registration and a variety of foods, flavors and fun during the 4 hr. celebration in downtown Anaheim. For more information on how you can be part of the Anaheim Chamber of Commerce and their year-round business promotions and networking, contact Heather Sievers at (714) 758-0222 x106 or email heather@anaheimchamber.org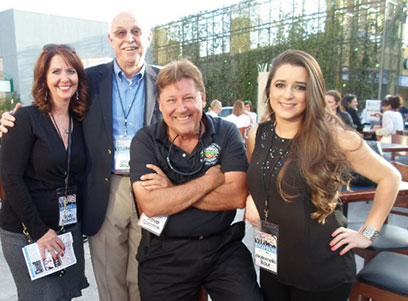 Policy Advisor Steve Spernak enjoyed a night of fun with Senator Huff representative Jody Roberto, Yellow Cab CEO Larry Slagle and Maria Bauer.

Taste of Brea - "Chasing Delicious"

Supervisor Nelson sends his thanks and appreciation to the 3500 residents attending last week's Taste of Brea: "Chasing Delicious" gala in downtown. With over 30 restaurants participating that complimented the 40 business vendors who offered their business services and products network, the night was an amazing collection of food, fun and music and another huge success for the Brea Chamber. Designed to boost the economic vitality of the both the city and region, the Brea Chamber delivered on the magic and hospitality that this community is famous for while challenged by 100 degree heat. Steve Spernak, Fourth District Policy Advisor, attended the gala, manned the information booth and mingled with business owners and residents at the event. Special thanks to event sponsors Chevron, Veterinary Pet Insurance, Brea Fastsigns, Fisher Air and Heating, Republic Studios, Brea Downtown Owners Association, So Cal Gas, Servpro, Petsmart, 24 hr. Fitness and Placentia-Linda Hospital for helping finance the 2014 spectacular.

For more information on how your business can profit from this great collection of businesses and talented people, contact Heidi Gallegos at Heidi@Breachamber.com or call her at (714) 529-3660.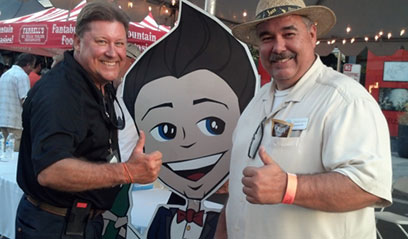 Policy Advisor Steve Spernak enjoys the night with Brea Chamber entertainment coordinator Cande Avila.

Buena Park Honors Top Police Employees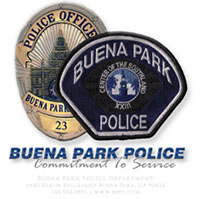 CAPTION
Supervisor Nelson was proud to partner with the West Orange County Regional Chamber of Commerce and the City of Buena Park to honor the top Police Department employees and Officers at their annual 2013 Buena Park Police Department Awards Luncheon. Hosted at the Knott's Berry Farm Hotel, the gala was the year-long culmination of planning by Chamber leadership in chairman Virginia Vaughn and CEO Connie Pedenko along with Police Captains Gary Hendricks and Gary Worrall. Chief Corey Sianez extended his special congratulations to Christine Gayton, Lorraine Cota, Charlene Magruder-Enos and Aida Holmes who designed the program, honoree selections and presentations, luncheon management and food services to the 500 who attended from throughout the community to show their appreciation to the department. Steve Spernak, Fourth District Policy Advisor, attended and delivered the 25 County commendations signed by Supervisor Nelson to commemorate the incredible bravery and professional performances by Buena Park's Finest.

Congratulations to the following honorees from Supervisor Nelson and the residents of Orange County for your outstanding service, sacrifices and commitment to public safety:

Police Officer of the Year: Officer Thomas Carney
Supervisor of the Year: Officer William Kohanek
Wally Miller Reserve Officer of the Year: Drouett Casey
Civilian of the Year: David Lam
Volunteer of the Year: James Bolin
Explorer of the Year: Michael Dakessian
Lifesaving Awards: Officer Devin Boyington and George Gentner
Auto Theft Officer of the Year: Officer Connor Lee and Officer Thomas Carney

General Announcements

Poll Workers Needed at the Orange County Registrar of Voters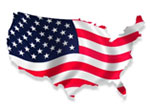 The Orange County Registrar of Voters is seeking more than 6,500 volunteers for the upcoming June 3, 2014 2014 Statewide Primary. Election to help as poll workers.

Whether you're interested in serving on Election Day, donating your business or home for a day as a polling place, or working on Election Night. Volunteer today and the rewards last a lifetime.

For more information and how to sign up, please visit: https://www.ocvote.com/volunteer/volunteer-info/

Do you know any hometown heroes?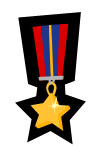 The Fourth District is accepting submissions to recognize unsung heroes in our community.

This may include public safety, first responders, or friends and neighbors who have gone above and beyond the call of duty in everyday life to enrich our community.

To share your story, please call or email Audra Fishel: Audra.Fishel@ocgov.com 714-834-3440

OC Parks


OC Parks Summer Concert Series
Save the Dates!

Where: CRAIG PARK: 3300 S. State College Blvd. Fullerton, CA 92835

When: June 26 – No Duh with Verdell (6pm – 8pm)


July 3 - The Joshua Tree with Mia Koo (6pm – 8pm)

Details: Free Admission and parking. All ages welcome!

County Commissions and Committees

The 4th District has vacant appointments on the following commissions or committees:


Oversight Board of the Successor to the City of Redevelopment Agency (Buena Park and Anaheim)
Community Action Partnership of OC
Treasury Oversight Committee Member
If you are interested in serving on one of these Committees, please call Audra Fishel at (714) 834.3440

AQMD Committee Vacancy
Supervisor Nelson seeks Environmental Justice Advisory Council Member

The mission of the EJAG is to advise and assist SCAQMD in protecting and improving public health in SCAQMD's most impacted communities through the reduction and prevention of air pollution.

SCAQMD shall ensure that the EJAG include an ethnically and geographically diverse membership, consisting of up to 30 members, with at least two members from each county and representatives from the most highly impacted communities within SCAQMD's jurisdiction. Members will serve staggered four-year terms. Upon recommendation by the EJAG Chair, appointments will be made by the Chairman of the Board with consideration for Board Member input, and following review by the Administrative Committee. The same process, as above, applies for reappointments to fill any vacancy or for removal of a member.

If you are interested in serving, please contact Denis Bilodeau, Chief of Staff to Supervisor Nelson: Phone: 714-834-3440 Email: Denis.Bilodeau@ocgov.com

OC Animal Care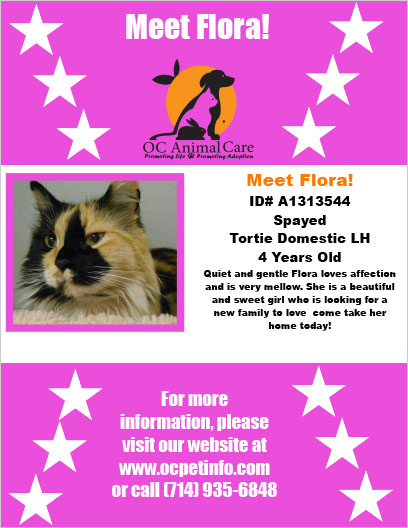 Click on the image above to view a larger version.

Events

Memorial Day Gathering of Crosses – La Habra

Supervisor Nelson is proud to support the 10th year of honoring the OC fallen heroes killed in the war on terror that is hosted in La Habra at the home of former Army Special Forces Sgt. Chuck Morse. The front yard of Mr. Morse is converted into a replica of Arlington National Cemetery with small white crosses that bear the names and photos of each of the 70 military sons and daughters killed in Operation Iraqi Freedom and Operation Enduring Freedom from Orange County.

The public is welcome to attend the 3 pm ceremony Monday where 'taps' are played and a memorial reading will be done by Pete Badame from the American Legion Post 267. The presentation is located at 760 Candlewood Dr, La Habra.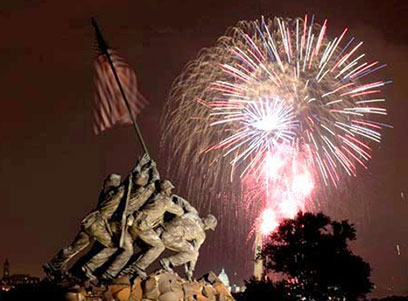 Anaheim

What: Celebration of Strength
Where: Anaheim Hilton-777 Convention Way
When: Friday, May 30
Time: 6:00pm-9:00pm

What: Quartermania benefiting Miss Anaheim FF Scholarship Program
Where: Brookhurst Community Center-2271 W. Crescent Ave.
When: Friday, May 30
Time: 6:30pm-9:00pm

What: Packing House Grand Opening
Where: Anaheim Packing House Food Hall
When: Saturday, May 31
Time: 12:00pm-10:00pm

What: FREE Anaheim Health Fair
Where: Anaheim Convention Center-Hall E-800 West Katella Avenue
When: Sunday, June 1
Time: 8:00am-4:00pm

Brea

What: Thinner Winner Challenge
Where: Brea Fitness Center-695 East Madison Way
When: Wednesday, May 28
Time: 7:30pm-8:30pm

What: Pre Happy Hour Burnout…Balls, Bands, Bells
Where: Brea Fitness Center-695 East Madison Way
When: Friday, May 30
Time: 6:30pm-7:30pm

What: Summer Walk/Run Club
Where: Brea Fitness Center-695 East Madison Way
When: Tuesday, June 3
Time: 6:00pm-7:00pm

Buena Park

What: City Council Meeting
Where: Council Chamber-6650 Beach Boulevard
When: Tuesday, May 27
Time: 5:00pm

What: Planning Commission
Where: 6650 Beach Boulevard
When: Wednesday, May 28
Time; 7:00pm

What: City Hall Closed
Where: 6650 Beach Boulevard
When: Friday, June 6
Time: ALL DAY

Fullerton

What: 101st Airborne Saluted in Fullerton Memorial Day Service
Where: Loma Vista Memorial Park
When: Monday, May 26
Time: 10:00am

What: Fullerton Mayor Invites Citizens to 'Dialogue with Doug'
Where: Chapman Park-2515 San Carlos Dr.
When: Tuesday, May 27
Time: 6:30pm-7:30pm

What: Doll Tea Party at the Fullerton Museum Center
Where: Fullerton Museum Center-301 N Pomona Ave.
When: Saturday, May 31
Time: 2:00pm

What: "Muse Mondays" at the Fullerton Public Library in June
Where: Fullerton Public Library-353 W. Commonwealth Ave.
When: Monday, June 2
Time; 7:00pm-8:30pm

La Habra

What: Museum CLOSED Today
Where: Children's Museum-301 South Euclid Street
When: Monday, May 26
Time: ALL DAY

What: Hungry Caterpillar Craft
Where: Family Art Center-301 South Euclid Street
When: Thursday, May 29
Time: 11:00am

What: FAC: Little Picassos
Where: Family Art Center-301 South Euclid Street
When: Wednesday, May 28
Time: 12:00pm

Placentia

What: City Council Study Session
Where: City Council Chambers-401 E. Chapman Avenue
When: Tuesday, May 27
Time: 6:00pm

What: Historical Committee Meeting
Where: Placentia Civic Center-401 E. Chapman Ave.
When: Tuesday, May 27
Time: 6:00pm-8:30pm

What: Good Morning Placentia
Where: Kimmies Coffee Cup-2099 E. Orangethorpe Avenue
When: Wednesday, May 28
Time; 7:30am


For questions or comments regarding Nelson's E-News
please contact the Supervisor's office staff:
Audra Fishel Ph: 714-834-3440 Email: Audra.Fishel@ocgov.com.