Board of Supervisors

Welcome to Nelson's E-News!

Happy Independence Day!

The Board of Supervisors was dark this past Tuesday. Our next meeting will be Tuesday, July 15 at 9:30am in the Hall of Administration – 333 W. Santa Ana Blvd., Santa Ana 92701.

Please keep reading to find out more about the exciting news happening here in the Fourth District and throughout Orange County. We are continually making progress in transportation improvement and community beautification, among other areas. Much of this depends on your participation so please see how you can get involved.

As a reminder, the County will be closed tomorrow, Friday, July 4 in observance of the Independence Day holiday.

Sincerely,
Shawn Nelson

OCTA



OCTA Appoints New Members to the Measure M Taxpayers Oversight Committee

Two new members were appointed to the Measure M Taxpayers Oversight Committee to fill vacant positions.

Measure M, first approved by voters in 1990 and renewed again by voters in 2006, calls for a committee to oversee implementation of the program of transportation improvements. Each year, new committee members are recruited and selected to fill vacancies left by expired terms.

With the recruitment process complete, a lottery was held to fill the second and third supervisorial district positions. Chairman Shawn Nelson announced the new members.

Margie Drilling was selected to serve as the second supervisorial district member and Roland Randolph was selected as the incoming third supervisorial district member. Alternates were also selected.

The two new members will begin serving their terms this month. The new members replace second supervisorial district member Howard Mirowitz and third supervisorial district member Merrill "Randy" Holbrook.

OCTA Honored with ACC-OC Awards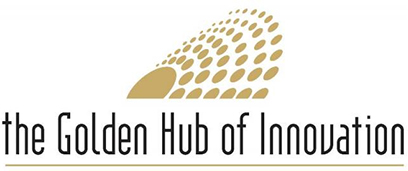 OCTA and CEO Darrell Johnson received honors at the third annual Golden Hub of Innovation Awards hosted by the Association of California Cities, Orange County (ACC-OC) on June 26. The event recognized innovation in local government. Both Johnson and Director Steve Jones attended the ceremony at the Discovery Science Center in Santa Ana.

OCTA's ACCESS service received an award in the Staffing and Service Delivery category for cost-saving efforts achieved by awarding the ACCESS service contract to MV Transportation, Inc. as well as the use of technology to improve the on-time performance of ACCESS service.

In addition, Johnson received the ACC-OC's Innovator of the Year Award in recognition of OCTA's many innovative programs and contributions.

Golden Hub Awards recognize cities and agencies whose programs save taxpayers money, reduce expenses, and improve management and operations.

METROLINK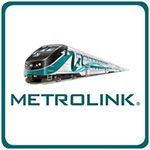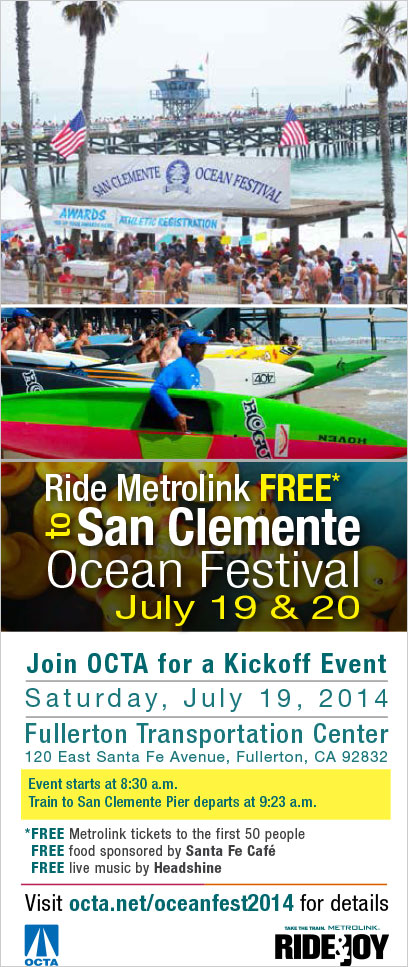 Click on the image above to view a PDF version.

Metrolink to operate special holiday service on July Fourth

LOS ANGELES - In observance of Independence Day, Metrolink will not operate service on Friday, July 4, with the exception of two round-trip trains on the Antelope Valley Line. The special Metrolink service will run from Lancaster to Los Angeles Union Station and back.

Antelope Valley Line train 262 will depart Lancaster at 8:55 a.m. and arrive in Los Angeles at 11 a.m., while Antelope Valley Line train 268 will depart Lancaster at 2:25 p.m. and arrive in Los Angeles at 4:30 p.m.

Making the return trip to the Antelope Valley will be train 263, departing Los Angeles Union Station at 11:40 a.m., while train 269 will depart LAUS at 5:25 p.m. The trains will reach Lancaster at 1:50 p.m. and 7:25 p.m., respectively.

The four trains will make all stops at the 11 stations along the Antelope Valley Line. Regular service will resume system-wide on Saturday, July 5.

For more information please visit www.metrolinktrains.com.

Summer Kicks Off with Added Metrolink Weekend Service, Chance to Win Prizes with New Promotion

91 Line will add two round trips on Saturdays and Sundays starting July 5;
Seven Summer Treasures promotion runs through Sept. 1

ORANGE – Summer is upon us and the Orange County Transportation Authority and Metrolink are offering two reasons to hop aboard a Metrolink train this season with added service and a new promotion.

New weekend Metrolink service between Riverside, Orange County and Los Angeles begins July 5.

The new Metrolink service on the 91 Line will offer weekend trains from Downtown Riverside to Los Angeles, with stops along the way at La Sierra, North Main Corona, West Corona, Fullerton, Buena Park and Norwalk.

The service offers riders access to attractions near Orange County stops such as downtown Fullerton and Knott's Berry Farm. Heading into L.A.'s Union Station, riders can transfer to the Red, Purple, Expo or Gold lines for access to attractions such as the Hollywood Walk of Fame, Universal Studios, Old Town Pasadena and others.

The first weekend train leaves Downtown Riverside at 7:40 a.m. and the last return train stops there at 8:55 p.m. For a complete schedule, visit metrolinktrains.com.

And now through Sept. 1, Metrolink riders in Orange County are encouraged to visit Southern California locations through the Seven Summer Treasures promotion and enter for a chance to win a family four-pack of Disneyland Resort Park Hopper tickets, Metrolink passes and hundreds of other prizes.

Seven Summer Treasures encourages riders to visit seven stops worth the trip near Metrolink stations in Los Angeles, Fullerton, Anaheim, Orange, San Juan Capistrano, San Clemente and Oceanside.

For more information, visit metrolinktreasures.com where you can also enter a drawing. Ten weekly winners will receive two Metrolink round-trip tickets and two passes to Zoomars Petting Zoo in San Juan Capistrano. A grand-prize drawing will be held after the drawing closes on Sept. 1 for the four Disneyland Park Hopper tickets and four Metrolink passes.

Metrolink riders are also being encouraged to share photos of their trips on social media using the hashtag #Metrolink7. Weekly winners will be selected and awarded prizes donated by OCTA partners.

ACEC Recognizes Supervisor Nelson

Supervisor Nelson was honored to attend the American Council of Engineering Companies' Awards Banquet on June 25 at the Pacific Club in Newport Beach, where the Orange County chapter named him Elected Official of the Year. Ralph Guida IV, president of the ACEC OC Board of Directors, presented Supervisor Nelson the award.

ACEC is a nonprofit association dedicated to creating partnerships between the private and public sectors in planning, designing, and constructing projects. Its Consulting Engineers and Land Surveyors Political Action Committee supports candidates and causes throughout the state.

At the Awards Banquet, Mary Erchul, the new President of ACEC California, was introduced, along with the new Board of Directors and Executive Officers. Other award recipients include Client of the Year to the Transportation Corridor Agencies, President's Award to Steve Tayanipour, and Lifetime Achievement Award to Jim McDonald and Bob Kallenbaugh.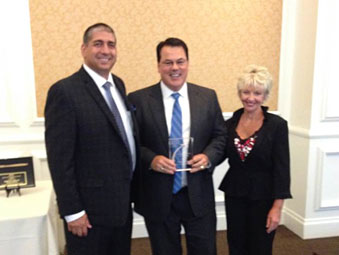 In the Community

Supervisor Nelson Recognizes Dr. Eric Handler

On June 23, Supervisor Nelson joined OC Food Bank's Director Mark Lowry in congratulating Dr. Eric Handler, MD, MPH, for receiving the Hunger Fighter Award. Lowry nominated Handler for this award from the California Hunger Action Coalition due to his efforts as the Public Health Officer for Orange County.

Handler's projects to mitigate hunger include forming the Waste Not OC Coalition, which collects leftover food from local restaurants and hotels. Furthermore, Handler works with hospitals and the Orange County Health Care Agency to evaluate patients for and combat food insecurity.

At a Hunger Action Day Event at the State Capitol, Handler officially received the award in the presence of 300 advocates. Though Handler's work is concentrated in Orange County, other counties have adopted his fact sheet that assists food donors.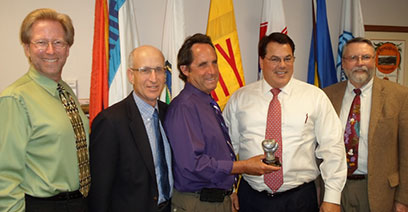 Supervisor Nelson Recognizes Dr. Handler.

Chairman Honors Hero of World War II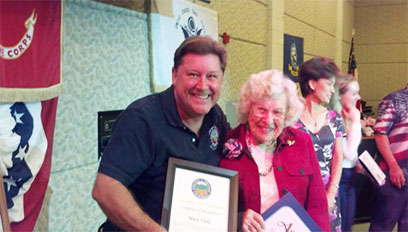 Policy Advisor Steve Spernak presents Mary Hicks with a Certificate of Appreciation for her military service as part of the Manhattan Project that ended WWII.
In front of hundreds of seniors and Veterans at the Wilshire Avenue Community Church in Fullerton, 100-year-old Mary Hicks savored the moment and talked about the memories of her work as part of the Women's Air Corps of the United States Army.

As part of the annual observance of D-Day and the veterans who served in WWII, the church hosted nearly 300 members, who enjoyed BBQ and songs from the 1940s.

The entire congregation rose and joined in signing "God Bless America" with the incredible vocalist and patriot Kate Smith before lunch.

Ms. Hicks spoke about her work while assigned to the Intelligence Division of the super-secret Manhattan Project that designed and tested the world's first nuclear weapon. She was required to read newspapers from all over the USA that were delivered daily to her desk in Tennessee.

Hicks would review each edition to make sure not a word was mentioned or printed about the project by contractors or employees. Secrecy was essential to the success and security of the project.

Her efforts to keep secret the research, development, testing and ultimately the delivery of the first nuclear weapon on August 6, 1945 at Hiroshima lead to the end of the war and saving a projected 250,000 soldiers and Marines who would have been lost at the invasion of Japan.

Policy Advisor Steve Spernak delivered the commendation of appreciation on behalf of Supervisor Nelson and the people of Orange County to honor her remarkable military service and patriotic spirit she's lived for 100 years.

Hapa Cupcakes Celebrates One Year Since Cupcake Wars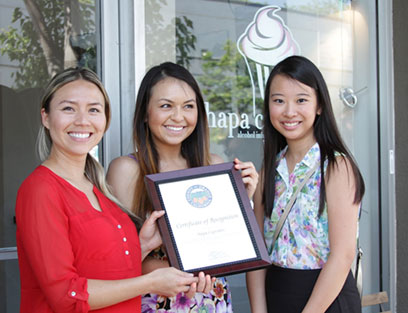 District Representative Joy Kim presents a certificate of recognition to Hapa owners Hanayo Martin and Akemi Lee.
Celebrating their one-year anniversary since appearing on the Food Network show Cupcake Wars, Hapa Cupcakes joined a total of forty well-wishers in a ribbon cutting ceremony on June 27. District Representative Joy Kim attended the grand-opening ceremony along with Fullerton Chamber of Commerce members, local business owners, and representatives from local elected offices. The ceremony occurred at Hapa's downtown Fullerton location, where they moved in January of this year.

Hanayo Martin and Akemi Lee were childhood friends and started Hapa Cupcakes in 2011. Hapa translates to "mixed racial heritage with partial roots in Asia." Martin and Lee were both raised in interracial families, and hoped to express their culture in their alcohol-infused cupcakes.

Hapa's gourmet cupcakes sell for $30 per dozen, with flavors such as green tea and ginger snickerdoodle. Alcohol-infused cupcakes are $34 per dozen, with flavors including strawberries and champagne and chocolate whiskey. The shop is located at 105 W. Amerige Avenue, Fullerton and can be contacted at 714-576-4272. Hapa's is open Monday through Saturday, 11:00 am – 8:00 pm.

The Fourth District wishes Martin and Lee continued success in their business, and thanks them for investing in the city of Fullerton.

IC Group and White Rhino Promotional Solutions Ribbon Cutting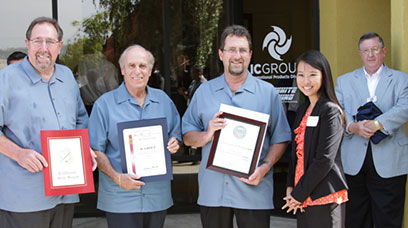 Chuck Robinson, Bob Joseph, and Glenn Green celebrate their merging of IC Group and White Rhino Promotional Solutions with District Representative Joy Kim.
To celebrate the merging of IC Group and White Rhino Promotional Solutions, the Fullerton Chamber of Commerce hosted a ribbon cutting ceremony on June 26. Members of the Brea and La Habra Chambers of Commerce, representatives from local elected offices, and other small business owners gathered to recognize the new partnership.

In January of this year, IC Group acquired White Rhino. The partners print promotional merchandise for small businesses, from clothing and banners to computer accessories. Owners Bob, Chuck, and Glenn have over 100 years of collective experience in the business.

IC Group and White Rhino's new office location is at 231 Imperial Highway, Suite 104 A in Fullerton and can be reached at 714-632-8440.

King's Teriyaki Celebrates 25th Anniversary

After 25 years in business, King's Teriyaki Grill celebrated its grand opening at a new location in Placentia on June 28. Placentia City Councilmember Jeremy Yamaguchi joined District Representative Joy Kim, representatives from local elected offices, friends, and family to congratulate the Lee family, who own the restaurant.

Yamaguchi has been family friends with Kirk and Bea Lee since his childhood. He opened the ceremony by sharing memories at the restaurant from when he was seven-years-old. The Lees' children, Rachel and Brian, assist in running the restaurant.

King's is located at 1205 East Yorba Linda Boulevard in Placentia, and can be contacted at 714-993-5572. The restaurant is open 10:00 am – 9:00 pm Monday through Saturday. Supervisor Nelson sincerely congratulates the Lee family on their many years in business and thanks them for investing in the city of Placentia.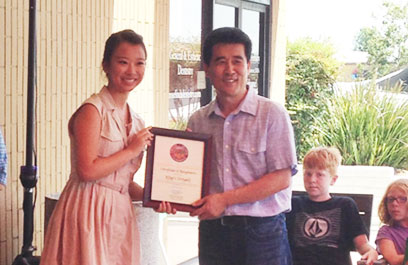 – To celebrate over 25 years in business, King's Teriyaki owner Kirk Lee is given a certificate of recognition by District Representative Joy Kim.

General Announcements
Anaheim Celebrates Beach Blvd Improvements Grant



Anaheim residents who worked for years to get civic improvements and law enforcement action on Beach Blvd enjoyed the meeting run by the City of Anaheim, Police and Planning Departments where ideas, details and suggestions filled out the afternoon agenda.
The City of Anaheim has been awarded nearly $500,000 from the State of California to develop a new land use plan for the commercial areas of West Anaheim, with an emphasis on Beach Boulevard. The goal of developing a land use plan for this area is to guide and encourage future public and private investment.

This planning effort provides an opportunity for the City, in partnership with the community, to review and re-shape its land use regulations and vision for the area. The end result will be a new plan that will create positive change in the neighborhood by strengthening the area's economic potential.

Extensive community input will be key to the success of this planning effort. The first large-scale community meeting was held on Saturday, June 28, 2014 at Haskett Library. With over 100 people in attendance, the event provided residents, business owners, property owners, community leaders and other stakeholders the opportunity to learn more about this project and share their thoughts on how to strengthen the community.

For more information, latest project updates and announcements about public participation opportunities, please visit the project website at www.anaheim.net/improvetheboulevard or contact Susan Kim, Senior Planner, at (714)765-4958 or skim@anaheim.net.

Kraemer Boulevard Underpass Open for Traffic!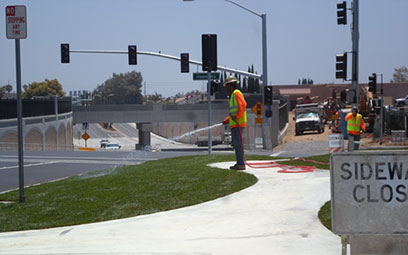 Kraemer Boulevard is now open to traffic as finishing touches are being put on a new underpass that separates car traffic from the busy freight rail line that now travels overhead.

The intersection of Kraemer Boulevard and Crowther Avenue was closed for about two years so that the undercrossing could be completed and it opened up again on Saturday, June 28. As part of the $67 million project, temporary railroad tracks were built south of the current tracks. That rail traffic will now shift back to the main line and motorists and pedestrians will safely pass underneath.

The Kraemer Boulevard project is one of seven bridges or undercrossings being built as part of the $630 million O.C. Bridges program. The goal of each of the projects is to enhance safety and improve commute times by eliminating the need for drivers to wait at rail crossings.

Up to 70 trains, some more than a mile long, travel through the area daily. That number is expected to increase to nearly 130 daily trains by 2030.

Each of these new bridges along the rail line help improve the quality of life for the people who travel through North County with enhanced safety and quicker commutes. Other benefits of the grade-separation projects include improved air quality because cars and trucks will no longer have to idle at rail crossings, saving gas and reducing pollution.

Construction on the final three projects in the O.C. Bridges program – at State College Boulevard, Raymond Avenue and Lakeview Avenue – began in May. Construction on those projects is expected to finish by 2018.

Finishing touches on the Kraemer Boulevard project, including additional landscaping and signage, will continue. A completion celebration with transportation and city officials is planned at the new underpass on July 8. For more information, visit www.ocbridges.net.

OC Fair Food Drive

The OC Food Bank is hosting a food drive at the OC Fair on July 16. Individuals who bring five or more cans of food between noon and 3:00 pm that day will receive one free admission and one complimentary ride ticket. The admission ticket must be used that day. This drive is part of the OC Fair's We Care Wednesday campaign, in which the fair partners with the OC Food Bank.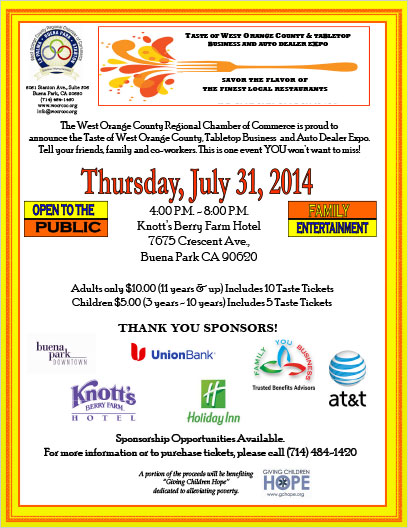 Click on the image above to view a PDF version.

Anaheim Community Clean Up Day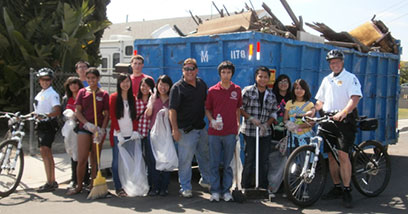 Policy Advisor Steve Spernak (center) joins Senator Correa's Junior Senators and OCSD Deputies for a day of cleanup and debris clearing in West Anaheim.
West Anaheim residents who live in the unincorporated areas of the city are welcome to join the fun and civic pride with the community cleanup project on Saturday, July 12, at the Independencia Center at 10841 Garza Street, Anaheim, 92804, just north of Katella.

Starting at 7 a.m. with the delivery of 11 of the 40 foot dumpsters provided by Republic Services, the annual civic effort promotes interaction with the residents while removing tons of yard waste, auto parts, construction debris and used utility products. The e-cycling bin for recycling electronics will also be available to residents at the center.

Special thanks to Rosa Renteria, director of the Independencia Center on Garza, for working the public announcements and hosting Supervisor Nelson, the OC Sheriffs, OC Public Works and Waste and Recycling that morning.

Volunteers from the Bolsa Grande High School Men's League will join us this year as we walk the streets picking up abandoned material, cans, leaves and trash from alleys, curbs and fence-lines.

At the end of the three hour effort, the volunteers are treated to a BBQ and 'team photos' with the Orange County flag in front of the center. Copies of the photos are sent to each participant as a keepsake for donating their morning to upgrade the neighborhood and learn the priceless lessons of making a difference in their community with donated time and energy.

To be part of this terrific effort in West Anaheim, please contact Steve Spernak at 714 834 -3440 or email him at Steve.Spernak@ocgov.com or Rosa Renteria, director of the center, at 714 826-9070, or her email at RRenteria@capoc.org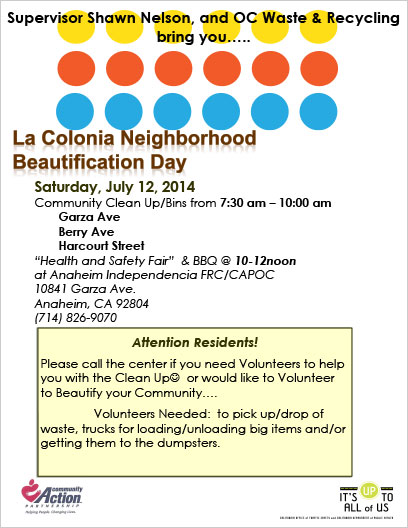 Click on the image above to view a PDF version.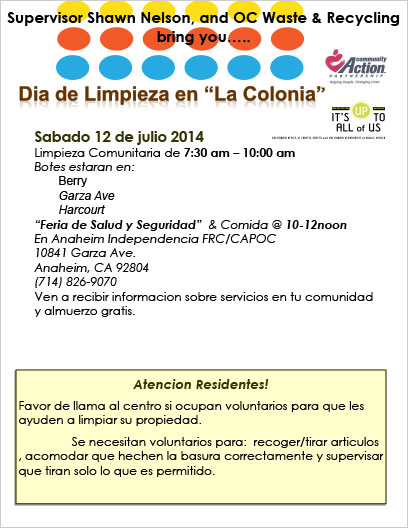 Click on the image above to view a PDF version.

July 4th Anaheim Heroes Parade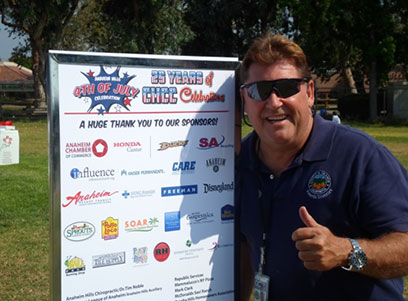 Policy Advisor Steve Spernak will attend the 2014 Anaheim Chamber and Anaheim Hills Community Council morning 5k and breakfast again this 4th of July at Canyon High School.
Anaheim will be the centerpiece of patriotic events and community groups this Friday as part of their citywide Patriotic Parade saluting Anaheim Heroes of the military.

The morning begins at Canyon High School with the 5k run delivered by the Anaheim Chamber of Commerce and their 20 vendors, sponsors and donors who do breakfast for the runners and families attending as their support.

The 5 p.m. Patriotic Parade kicks off onto Santa Ana Canyon Rd and works west on Imperial Highway to Pinney Drive and Peralta Park.

This year's parade grand marshal is Bruno, the Anaheim Police K-9, who was injured saving his partner and other Officers in the apprehension of a shooting suspect.

The best secret of the parade will be your saving time and your sanity by taking the parade shuttle from the Vons parking lot at 5500 Santa Ana Canyon Rd to the reserved parade viewing location.

It's all free and starts at 3:45 pm to 4:30 while providing easy transport for seniors, handicapped, youngsters in strollers and residents who like the convenience of being dropped off at the main parade viewing site.

The parade will also include members of the Orange County Veterans Advisory Council with special guest in US Marine Sergeant Marco Martinez, the first Hispanic American since the Vietnam War and first United States service member during the War on Terror to be awarded the Navy Cross, second only to the Medal of Honor.

OC Veterans Advisory Chairman Bobby Mcdonald, a Vietnam Veteran and descendant of the famous Army Buffalo Soldiers, will attend in his cavalry regalia along with Veterans Richard Valdez, Jim Torres and US Air Force and Vietnam Veteran William Byers.

For more information on the parade and 4th of July gala, please go to www.anaheimhillscommunity

Do you know any hometown heroes?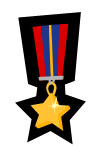 The Fourth District is accepting submissions to recognize unsung heroes in our community.

This may include public safety, first responders, or friends and neighbors who have gone above and beyond the call of duty in everyday life to enrich our community.

To share your story, please call or email Audra Fishel: Audra.Fishel@ocgov.com 714-834-3440

County Commissions and Committees

The 4th District has vacant appointments on the following commissions or committees:


Oversight Board of the Successor to the City of Redevelopment Agency (Buena Park and Anaheim)
Community Action Partnership of OC
Treasury Oversight Committee Member
If you are interested in serving on one of these Committees, please call Audra Fishel at (714) 834.3440

OC Animal Care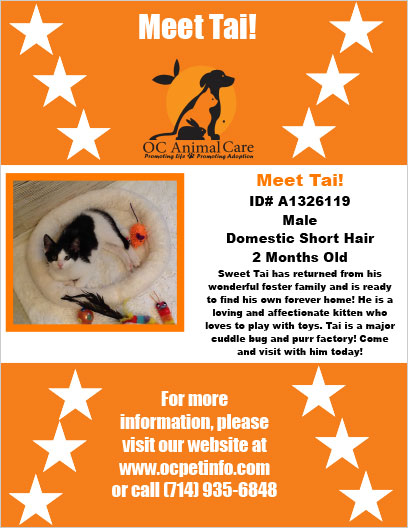 Click on the image above to view a larger version.

Events
Anaheim

What: 26th Annual Anaheim Hills 4th of July Celebration
Where: Canyon High School & Peralta Park
When: Friday, July 4
Time: 7:00 am – 10:00 pm

What: City Council Meeting
Where: City Council Chambers – 200 S. Anaheim Blvd.
When: Tuesday, July 15
Time: 5:00 pm

What: West District Neighborhood Council Meeting
Where: Brookhurst Community Center – 2271 W. Crescent Avenue
When: Wednesday, July 16
Time: 7:00 pm

What: East District Neighborhood Council Meeting
Where: Rio Vista Elementary School – 310 N. Rio Vista Street
When: Thursday, July 17
Time: 7:00 pm

Brea

What: Country Fair
Where: City Hall Park
When: Friday, July 4
Time: 7:30 am – 4:00 pm

What: Summer Walk/Run Club
Where: Brea Fitness Center
When: Tuesday, July 8
Time: 6:00 pm – 7:00 pm

What: Candidate Nomination Period
Where: City Clerk's Office – Brea Civic and Cultural Center
When: Monday, July 14 – Thursday, July 17
Time: 7:30 am – 5:30 pm

What: City Council Meeting
Where: Council Chambers
When: Tuesday, July 15
Time: 7:00 pm – 9:00 pm

What: Beginning Genealogy
Where: Brea Senior Center – 500 Sievers Ave.
When: Tuesday, July 15
Time: 11:00 – 11:45 am

Buena Park

What: City Council Meeting
Where: Council Chamber – 6650 Beach Blvd.
When: Tuesday, July 8
Time: 5:00 pm

What: Summer Concert Series in the Park
Where: 7520 Dale Street
When: Wednesday, July 9
Time: 7:00 pm – 9:00 pm

What: Planning Commission
Where: 6650 Beach Blvd.
When: Wednesday, July 9
Time: 7:00 pm

What: Fine Arts Commission
Where: 6650 Beach Blvd.
When: Wednesday, July 16
Time: 6:30 pm

Fullerton

What: July 4th Celebration
Where: Fullerton High School Stadium – Corner of Lemon and Berkeley
When: Friday, July 4
Time: 5:00 pm – 9:30 pm

What: Summer Concerts in the Park
Where: Fullerton Sports Complex – 560 E. Silver Pine
When: Wednesday, July 9
Time: 6:30 pm – 8:30 pm

What: Fullerton Downtown Farmers' Market
Where: Fullerton Museum Plaza – Wilshire and Pomona Avenue
When: Thursday, July 10
Time: 4:30 pm – 8:30 pm

La Habra

What: Target Free Day: Americana Fest
Where: Museum
When: Sunday, July 6
Time: 11:00 am

What: Campfire Caps
Where: Children's Museum
When: Saturday, July 12
Time: 11:00 am

What: Dino Day
Where: Children's Museum
When: Sunday, July 13
Time: 1:00 pm

La Habra

What: Concerts in the Park – Upstream
Where: Tri-City Park
When: Thursday, July 10
Time: 6:30 pm

What: Movies in the Park
Where: Placentia Champions Sports Complex
When: Friday, July 11
Time: 7:30 pm

What: City Council Meeting
Where: 401 E. Chapman Ave.
When: Tuesday, July 15
Time: 7:00 pm – 9:00 pm



For questions or comments regarding Nelson's E-News
please contact the Supervisor's office staff:
Audra Fishel Ph: 714-834-3440 Email: Audra.Fishel@ocgov.com.