County Connections

Board of Supervisors Unanimously Calls for Resignation of Judge Kelly

This past Tuesday at the most recent Board of Supervisors meeting, the Board unanimously passed a resolution that I co-authored that called for Judge Kelly's resignation from the bench. Judge Kelly is the Superior Court Judge who greatly reduced the sentence of Kevin Nieto-Rojano, a child rapist, from a minimum term of 25 years to life to a mere 10 years in state prison.

Judge Kelly stated that "there was no violence or callous disregard" for the well-being of the defendant's victim, a three-year old child, who he forcefully sodomized. Judge Kelly opined that the defendant "did not appear to consciously intend to harm" the victim when the defendant committed the repulsive act.

In disgust of the opinion and sentencing of the defendant by Judge Kelly, my colleague, 4th District Supervisor Shawn Nelson, and I drafted a resolution that would denunciate the Judge for his decision to impose a sentence that illegally fails to comply with the mandate of Penal Code section 288.7 that prescribes 25 years to life.

Public safety, especially that of our youth and children, is one of my top priorities, and I find this sentence to be disgusting, repugnant, and illegal. The Board unanimously supported an amended version of my resolution where in which we support the decision of the Orange County District Attorney in pursuing any and all appellate remedies in hopes of obtaining a reversal of this unjust and illegal sentence as well as call for Judge Kelly's resignation.

To view the Board meeting agenda where we took this action, please click Here. To watch the recorded video of the meeting in its entirety including our actions regarding Judge Kelly, please click Here.

Clerk Recorder Special Saturday Hours Planned for April 25th

Plan now to take advantage of special Saturday hours available at the Orange County Clerk Recorder Department on Saturday, April 25th from 10 a.m. to 3 p.m. at the Old County Courthouse in Santa Ana and the department's branch offices in Fullerton and Laguna Hills. Appointments are filling fast.

The Old County Courthouse will be offering marriage licenses, civil wedding ceremonies and passport application services only. Copies of property records and birth, death and marriage certificates will be available at the Laguna Hills and Fullerton branch offices, as well as obtaining marriage licenses and civil wedding ceremonies. Please note that the department's South County branch office in Laguna Hills is now offering passport services. Free parking will be available at all three locations.

The popular Saturday hours make it easier for families and those who work during the week to obtain services usually offered just on weekdays. For example, to obtain a passport for a child under the age of 16, both parents must be present.

During the department's March 21st Saturday opening, department staff issued 146 marriage licenses and performed 110 civil marriage ceremonies. The department also accepted 32 passport applications. These numbers exceed typical daily averages indicating to the department that demand remains high for these Saturday openings.

Appointments for civil wedding ceremonies are recommended due to anticipated increase in demand for services at the beginning of spring. To save time, marriage license, ceremony and passport applications can be completed in advance online at www.ocrecorder.com. As an added convenience, passport photos are available on the spot for $15.

To make an appointment or for more detailed information about the services available at the Clerk-Recorder Department, please visit: www.ocrecorder.com.

OCFA Board Votes to Oppose Reduced Representation Bill

Last week, I voted at the Orange County Fire Authority Executive Committee to recommend to the Board of Directors to take an oppose position on Assembly Bill 1217, a bill that in effect reduces the voting power of South Orange County cities from ten members to two members. Last night (April 23), the Orange County Fire Authority Board of Directors considered the recommendation and voted 19-2 to take an oppose position. I am deeply concerned with impact of this bill and will continue to work with my colleagues to ensure we have adequate representation for our fire protection services.

OC MOVES

Portion of Avenida Pica Bridge to be Demolished

Crews are planning to demolish a 40-foot section of the Avenida Pico bridge on southbound I-5 in San Clemente next weekend.

The demolition is the latest major construction on the $230 million I-5 South County Improvements Project, which extends the carpool lane from San Juan Creek Road in San Juan Capistrano to Avenida Pico in San Clemente and reconstructs the Avenida Pico interchange. The project is funded by Measure M, the ½-cent sales tax for transportation renewed by voters in 2006, as well as state and federal transportation funding.

In preparation for the demolition, crews will restripe freeway lanes, adjust k-rail and shift traffic to the east side of the freeway on Monday, April 27, and Tuesday, April 28. The activities will require closing the southbound side of I-5 from 11 p.m. to 5 a.m. each night. Northbound I-5 lanes will remain open.

Demolition is set for Friday and Saturday, May 1 and May 2. The demolition also will require closing the southbound side of I-5 as well as Avenida Pico from 11 p.m. to 5 a.m. both nights. At least two lanes on northbound I-5 will remain open each night.

Detours during the full-freeway and Avenida Pico closures will utilize Avenida Vista Hermosa and Avenida Palizada. Dates and times are subject to change based on inclement weather and operational factors. For the latest project and detour information, and to sign up for weekly construction alerts, please visit www.octa.net/I5South.

Closure Alert: Portola Parkway between 133 and 241 Toll Roads

This Saturday, April 25 from 9 a.m. to 5 p.m., the City of Irvine will require a full closure of Portola Parkway, just east of the intersection of Portola Springs. The full closure is needed in order to set a pedestrian bridge overpass across Portola Parkway. This closure is within the section of Portola Parkway between the 241 Toll Road and 133 Toll Road (see location map), therefore drivers exiting at the 241 Portola Parkway Irvine /North exit will not be able to access Portola Parkway, west of the closure area. Electronic message signs are posted in the northbound and southbound approaches to the 241 Portola Parkway Irvine off ramps alerting drivers of the closure. To view this closure on The Toll Roads' interactive Google Map, please visit www.thetollroads.com/closures.

John Wayne Airport Issues Call to Artists

John Wayne Airport (JWA) has issued a call for Orange County-related visual artists to apply for exhibition slots in JWA's upcoming Community Focus Space (CFS) Program exhibition calendar that begins in fall 2016.

Each exhibition is approximately 30 days in duration and is presented by JWA at no cost to the artist. CFS exhibitions are presented prior to the security checkpoints and adjacent to Baggage Carousels 1 and 4 in the Thomas F. Riley Terminal, and are accessible to passengers as well as the general public.

Artist applications must be received by John Wayne Airport no later than 4:00 p.m. on June 17, 2015. Artist application instructions and guidelines can be found on the John Wayne Airport website. Artists approved through this review process will be notified in October 2015.

To qualify for consideration, artists need to have been born, raised or educated in Orange County, or currently live, work or own property in Orange County.

For more information on the JWA Arts Program, visit www.ocair.com/Terminal/Art or contact Mr. Jeffrey Frisch, Coordinator, John Wayne Airport Arts Program at (949) 252.5124 or jfrisch@ocair.com.

The Toll Roads Protect Orange County's Mountain Lions and Drivers

The Transportation Corridor Agencies (TCA) is partnering with the Muzeo Museum and Cultural Center in Anaheim with their new exhibit "Cougars and Grizzlies: Sharing Their Path," to raise awareness about the plight of mountain lions and encourage other government and transportation organizations to do what they can to improve the ability for mountain lions to thrive in the outskirts of our communities.

"TCA is one of the agencies working the hardest to protect mountain lions," said Dan Finley, Executive Director of the Muzeo Museum and Cultural Center at the exhibits ribbon cutting ceremony on April 19.

As an exhibit partner, TCA showcases its commitment to protecting Orange County's mountain lions and drivers on The Toll Roads through the use of special fencing; wildlife undercrossings; surveillance; and GPS tracking. TCA's displays a state-of-the-art fencing project currently underway along portions of the 241 Toll Road to improve the safety of both wildlife and drivers.

The design of TCA's wildlife fence project is setting the standard for wildlife protection for transportation agencies and projects throughout the country. A life-size display of the fence is available for museum visitors to see up close – it is up to 12 feet high to ensure animals cannot jump over it, buried 24 inches into the ground to discourage animals from digging under it and includes a jump-out ramps every half mile to allow animals safe re-entry into their natural habitat. Our efforts in the field and at the MUZEO are part of a larger solution that requires multiple jurisdictions and crosses county lines.

As part of the design and construction of the 241 Toll Road, studies of the movement of the wildlife were conducted to determine the best locations for wildlife undercrossing to be built. According to University California, Davis' Wildlife Health Center, TCA's undercrossing at Oak Canyon is one of the most heavily traveled mountain lion crossing in the state. TCA is committed to improving fencing to facilitate safe passage under its toll roads and the wildlife fence project is just one of the efforts needed to protect mountain lions in the Santa Ana Mountains.

The entire story of how the fence was recommended, designed, and constructed is explained in the Muzeo's exhibit. The wildlife fence project is just one of the dozens of environmental programs TCA has implemented and is managing along with ensuring that commuters' drive on The Toll Roads is a great experience. TCA is committed to the balance needed to protect the quality of life for Orange County residents and drivers. Muzeo's exhibit "Cougars and Grizzlies: Sharing Their Path" is open to the public through Sept. 13, 2015. Click here to learn more about the exhibit and Muzeo.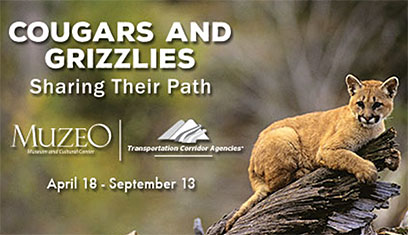 SAFETY FIRST

Family of Missing Woman Offers $5K Reward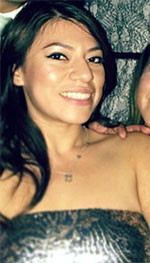 The family of Erica Alonso, missing since February 15, 2015, has offered a $5K reward for information leading to her whereabouts. Alonso went missing early on the morning of Sunday, February 15, 2015, after leaving her boyfriend's house in the city of Irvine. She is believed to have driven away in her 2014 Honda Civic, which has since been located in the city of Aliso Viejo, approximately one mile from her residence.

Alonso's family has remained hopeful and active in support of investigators' efforts to distribute information about the missing person case. Over the course of the last several weeks the family has raised funds to be able to offer a reward. After raising approximately $3K, an Orange County Sheriff's Department reserve deputy donated the final $2K in order to reach the $5K goal.

Orange County Sheriff's Department investigators continue to actively pursue information and leads as they become available. At this stage in the investigation there is no updated information to provide.

Anyone with additional information is asked to call Orange County Sheriff's Department's Homicide Unit at (714) 647-7055 or (714) 647-7000. Anonymous tips may also be submitted to Orange County Crime Stoppers at 855-TIP-OCCS (855-847-6227) or at occrimestoppers.org.

Furry Friends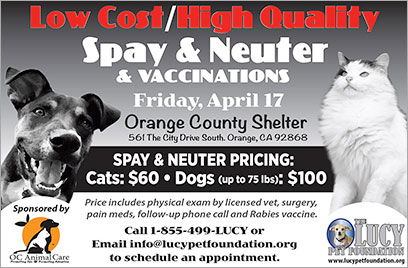 Click on the image above to view a PDF version.

Out and About South County

Aliso Viejo: Community Emergency Preparedness Academy Aril 30, 2015

Are you ready for a disaster? Do you have an emergency kit and a plan? Are you certified in CPR/AED and First Aid? If not, the Community Emergency Preparedness Academy is for you! Join us for our FREE 6-week program to learn how to care for yourself, your family, your pets, and neighbors during a disaster. The course is open to all adult Aliso Viejo residents and teenagers attending with a parent. Classes will be held on Thursday evenings March 26-May 7, from 6:30-9:00 p.m. with dinner provided prior to class from 6:00-6:30 p.m. To register or to learn more, please contact Sarah Barker, Emergency Management Coordinator for the City of Aliso Viejo at sbarker@ocsd.org or 949-425-2598. Address: 12 Journey #100,Aliso Viejo,CA 92656.

Mission Viejo: Agora Arts District Community Presentation


Mission Viejo: Arts Alive & Street Painting Festival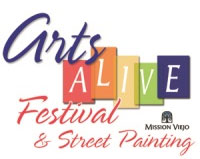 Guests will enjoy art workshops, musical and dance performances and will witness the black top being transformed into amazing works of art.

The fun-filled festival features an array of tasty fare, beer and wine, and arts and crafts available for purchase directly from the artists who created them. Please see the festival program for a complete listing of arts and crafts vendors, food and wine offerings, and schedule of events.

Volunteers Needed! If you are interested in volunteering at this year's festival please see our information page for an application.

The chalk art at the Festival is a favorite for all ages - everyone loves to see the black top come to life with vibrant color. Artists can choose to create artworks that reflect the theme of the 1980s or do a rendition of a masterpiece.

In addition, our office will be having a County Resource booth, so please be sure to stop by and say hi and get all of your questions about the County answered!

Last but not least this week I:

Participated in the Orange County Board of Supervisors meeting.
Participated in the California Transportation Commission's Road Charge Technical Advisory Committee meeting.
Participated in OCTA Regional Planning and Highways Committee meeting.
Met with Orange County District Attorney Tony Rackauckas.
Met with Orange County 1st District Supervisor Andrew Do.
Attended the Orange County Sheriff's Advisor Council Medal of Valor luncheon.
Participated in the OC Sanitation Board meeting.
Met with the Honorable Judge Sanders.
Received an orientation on CalOptima.

My Staff:

Participated in the Senior Summit as well as the Veterans Summit planning meetings.
Attended the OC Victims' Rights March and Rally
Toured the Orangewood Children and Family Center which includes the First Step Assessment Center.
Presented a certificate of recognition in honor of the grand opening of Downtown Tanning & Boutique in Del Mar
Attended the South Orange County Economic Coalition Water Supply Summit.
Participated in the Superior Court Leadership Academy.