June 26, 2015
Volume 2

Issue 25

County Connections

Celebration of Freedom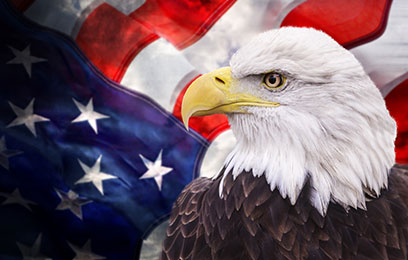 The celebration of the Fourth of July is deeply rooted in our history. Our Founding Fathers pledged their lives, their fortunes, and their sacred honors by signing the Declaration of Independence. They were brave beyond measure. Our nation was built on their courage and inherent belief that every man, woman, and child had a right to a future of freedom.

The Declaration of Independence states "we hold these truths to be self-evident, that all men are created equal, that they are endowed by their Creator with certain unalienable Rights, that among these are Life, Liberty, and the pursuit of Happiness." Let us reflect on these freedoms – where every citizen has the right to vote, to be represented, and to speak freely without fear.

Thank you for electing me to represent you at the county level! Here are some local ways to celebrate the birth of our great nation in the Fifth District:

Aliso Viejo

10 am – 6 pm: Aliso Viejo Aquatic Center $3 admission for swimming, music & food
6 pm – 9:30 pm: Aliso Viejo Town Center free admission for live music, bounce houses, face painting, games, food (for purchase), and fireworks.
Dana Point
9 am – 2 pm: Free Arts & Crafts Fair at La Plaza Park.
9 pm: Free Fourth of July Fireworks Extravanganza at Doheny State Beach. Free shuttle buses.

Synchronized musical score on 88.5 FM
Laguna Beach
10 am – 6 pm: Fourth of July at Art-A-Fair, free admission.
10:30 am onwards: Fourth of July Concert by Laguna Concert Band at the Sawdust Arts Festival, free with admission to the festival. Children 5 & under are free. Adults $8.50.
9 pm: Free Fireworks show at Heisler Park.
Please Note: The free trolley will run from 9:30 am-7:30 pm on limited service.
Laguna Hills
4 pm – 9:30 pm: free admission at Laguna Hill Community Center for Carnival rides and games, live music, patriotic crafts and face painting
9:10 pm: Fireworks
Laguna Niguel
37th Annual Run In the Parks at Crown Valley Park

6 am: Registration opens
7:30 am: 5K walk & 10 run begin
9:30 am: Children's races begin

7:30 – 11 am: 33rd Annual Pancake Breakfast
6 pm: Free summer concert series kickoff at Crown Valley Park Amphitheater
9 pm: Free fireworks spectacular at Laguna Niguel Regional Park
Lake Forest
6 pm – 10 pm: 8th annual Festival and Fireworks at Deerpoint Park

Admission is $15 for residents, $20 for nonresidents; Kids under 5 are free!
Fireworks, food, carnival games, and concert with headliner Wynonna Judd
Mission Viejo
12 pm: Olympiad Road Festival & Street Fair with food & games. Music, dance, and comedy acts will be entertainment.
9 pm: Fireworks display
San Clemente
9 pm: Fireworks show at the pier, free.
San Juan Capistrano
3 – 9:30 pm: San Juan Capistrano Sports Park with food, games, drinks, vendors, etc.
6:30: Live performance by Family Style
9 pm: Fireworks display
Irvine
3 pm: 31st Annual Irvine Concert on the Green & Fireworks Festival
9 pm: Pyro Spectaculars Musical Sky Concert & Fireworks Show

Supervisors Approve Balanced FY 2015-16 Budget

The Orange County Board of Supervisors approved a $5.8 billion spending plan for the coming fiscal year—July 1, 2015 through June 30, 2016—including $723 million in General Purpose revenue, of which $687 million is available for discretionary programs.

Among the actions taken Tuesday, the Board approved continued funding for the Office of Independent Review, which investigates allegations of misconduct within the Sheriff and Probation departments. However, the Board will consider a different model for the office's oversight functions over the next 30 days.

Budget staff provided highlights of the County's spending plan and offered additional information on the impact of pension and retiree medical payments. An initial budget hearing, with straw votes taken on program funding, was held on June 9.

Budget documents are available online at http://ocgov.com/gov/ceo/deputy/finance/budget.

Over the last several years, the County has focused on stabilizing the budget, preparing for contingencies, and funding infrastructure needs that were deferred during the Great Recession. Actual revenues and expenses are monitored during the year and reported quarterly to the Board of Supervisors.

FY 2015-16 Recommended Budget Highlights:

Total budget is $5.8 billion, of which $3.2 billion is the General Fund Budget.
Of the $3.2 billion General Fund, $723.1 million is the General Purpose Revenue portion. Last year's General Purpose Revenues were $672 million.
The $723.1 million includes a $15 million payment to the State. This is the second of five escalating payments totaling $150 million ordered as the result of a lawsuit over the distribution of vehicle license fees.
Reflects revenue growth assumptions of 4% in property tax revenues and 3% in Public
Safety Sales Tax (Prop. 172) revenues.
Includes $32.3 million to restore and maintain current levels of service, including $29.6 million for Public Safety.
The recommended capital improvement budget includes $2.1 million to begin work on a new juvenile multipurpose rehabilitation center funded primarily through a State grant.

OC MOVES

JOHN WAYNE AIRPORT PROVIDES FOURTH OF JULY HOLIDAY TRAVEL TIPS

Summer travel is underway at John Wayne Airport (JWA) and with the upcoming Fourth of July holiday, JWA anticipates a busy travel period from Friday, June 26 through Sunday, July 5. Passengers and visitors are encouraged to check construction alerts at ocair.com and plan ahead if visiting JWA during this time.

Passengers are also reminded that fireworks are prohibited in or around the Airport.

Travel Tips for Passengers and Visitors:

All passengers flying out of JWA are encouraged to arrive 90 minutes to two hours before the scheduled departure time for domestic flights, and three hours for international flights to find parking, check luggage and go through the security checkpoint. Passengers who are members of TSA Pre-Check can expedite the screening process in Terminals A, B and C.
Passengers are allowed one small carry-on bag plus one personal item as long as the carry-on bag fits airline dimensions. Check with individual airlines for specifics.
Drivers picking up passengers at the Airport are encouraged to utilize 2-hour parking spaces, located on the lower level of Parking Structures A1, B2 and C.
Parking Tips at JWA:
Curbside Valet Parking for $30 per day, located on the Departure (upper) Level between Terminals A and B, or in front of Terminal C.
Parking Structures A1, A2, B2 and C are located adjacent to and directly across from the Riley Terminal at a rate of $20 per day and $2 per hour with the first 15 minutes being free for those dropping off and picking up passengers. Access to terminal parking structures is available from the Departure (upper) Level only. 6/24/2015
Off-site Main Street Parking Lot located at 1512 Main St., Irvine, for $14 per day with free shuttle service to/from the Riley Terminal every 15 minutes.
For parking availability, call 949.252.5200.
Tips from TSA and CBP:
Review Transportation Security Administration's (TSA) Traveler Information for a list of prohibited items and the 3-1-1 rule for liquids in carry-ons.
International travelers should check the U.S. Customs and Border Protection (CBP) website to ensure they have appropriate documentation for traveling to and from the United States. Note: Passengers who are members of the Global Entry Trusted Traveler Program can expedite their Customs clearance into the U.S. at John Wayne Airport. Those passengers traveling to and from Vancouver, Canada, will clear Customs in Canada before entering the United States.
For more Airport travel tips, visit ocair.com. Also see TSA's summer travel checklist by visiting: www.tsa.gov/traveler-information/summer-travel for more information.

Healthcare Advisory

National HIV Testing Day

June 27 marks National HIV Testing Day, which helps promote testing and early diagnosis of HIV, the virus that causes AIDS. There are 5,760 individuals living with HIV disease in Orange County with over 250 people being diagnosed with HIV each year. There are an additional estimated 938 people living in Orange County who have HIV and don't know it – many of whom will develop AIDS before realizing they are HIV infected.

Of the 115 newly diagnosed with AIDS in 2014, 46.9% (54) were concurrently diagnosed with AIDS, indicating that the individual was living with HIV for many years before the diagnosis. Many of these people had been to a medical setting like an emergency room, a community health center, or their doctor, but were not tested for HIV. Because so many individuals are estimated to have HIV and are unaware of it, the Centers for Disease Control and Prevention recommends that every adult between 13 and 64 be tested for HIV at least once in their lifetime and those at high risk of infection be tested at least annually as part of routine care. Making HIV testing a routine part of medical care will help people learn their HIV status before they get sick make it possible for them to seek treatment for HIV so that they don't become sick. An additional benefit to early detection of HIV is that people who know their HIV statusare more likely to take steps to prevent spreading HIV to others. If you have never been tested for HIV, ask your medical provider for an HIV test. In addition to medical providers throughout Orange County, the following agencies offer year-round confidential and anonymous free or low-cost testing in Orange County:

AIDS Services Foundation: Walk-ins only on Tuesdays, Wednesday, and Thursdays from 3 to 8 p.m.;
Saturdays from 10 a.m. to 4 p.m. Call (949) 809-8775.
APAIT Health Center: Walk-ins Tuesday, Thursday and Friday 10 a.m. to 6 p.m., Monday and Wednesday 10 p.m. to 8 p.m. For additional hours, please make an appointment, call (714) 636-1669.
Orange County Health Care Agency: 17th Street Clinic. Walk-ins only on Mondays, Wednesdays, Thursdays,
and Fridays 8 a.m. to 4 p.m.; Tuesday 10 a.m. to 4 p.m. Call (714) 834-8787.
The LGBT Center Orange County: Walk-ins Tuesday and Thursday 1 p.m. to 4:30 p.m. and Fridays 10 a.m. to 5:30 p.m. For additional hours, please make an appointment, call (714) 953-5428.
For more testing sites and information about HIV services in Orange County, call (714) 834-8711 or visit www.ochealthinfo.com/phs/about/dcepi/hiv/sites.

OC Pet of the Week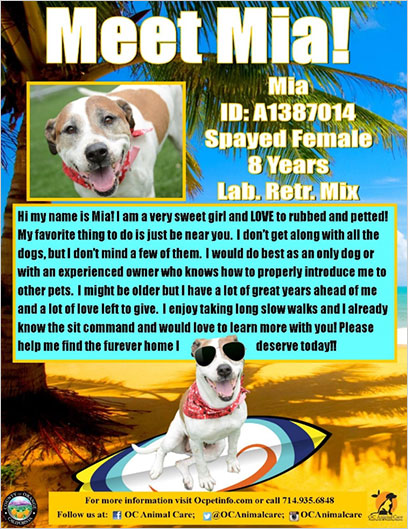 Out and About South County

Aliso Viejo: Free Community Health, Resource, and Safety Fair

The Aliso Viejo Family Resource Center and Aliso Viejo Police Services are teaming up to host a Community Health, Safety and Resource Fair from 10 a.m. to 1 p.m. Saturday, June 27 at the Iglesia Park Community Center, 24671 Via Iglesia.

The free event caters to people of all ages and will feature a host of activities, information and resources to help folks live healthier, safer and more productive lives. The event includes a bike rodeo for kids; financial planning; health assessments; mentoring programs; nutritional tips; information about job training; water safety; the Orange County Fire Authority; and more. (Click here for more details.)

For more information, call 949-716-2230.

Dana Point: Food, Wine and Music Festival

Saturday, June 27th from 12-7 pm at Terrace Park, Dana Point. There is free admission and free trolley / shuttles. Dogs are okay on a leash. For more information visit www.foodwineandmusicfestival.com.

Lake Forest: Hazardous Waste Collection Days

Saturday, June 27 from 8:00 a.m. to 4:00 p.m. or on Sunday, June 28 from 8:00 a.m. to 3:00 p.m. at El Toro High School (25255 Toledo Way, student parking lot at the corner of Ridge Route and Serrano) to drop off your hazardous waste.

For more information regarding acceptable items, items not accepted, and information on a year household hazardous waste program visit www.lakeforest.ca.gov.

Rancho Mission Viejo: Grand Opening of Fire Station 56

The Orange County Fire Authority, the Rancho Mission Viejo Company and the County of Orange invite you to the Grand Opening of Fire Station 56, 56 Sendero Way, Rancho Mission Viejo on Thursday, July 16 from 9:30 – 11 am. Please RSVP to Amy Smith at (949) 347-2277

San Juan Capistrano: Equestrian Show Jumping Competition - Blenheim June Classic Series

June 03, 2015 - June 28, 2015 at Rancho Mission Viejo Riding Park. Events range from Olympic caliber show jumping to rodeos. Address: 30753 La Pata Road, San Juan Capistrano, CA 92675 from 8:00 AM to 5:00 PM. Admission is FREE. Recurrence: (Every Sunday, Wednesday, Thursday, Friday, Saturday). 949-489-8825.

San Juan Capistrano: Trolley Tracker

Want to ride San Juan Capistrano's popular new trolley but don't know how long you'll have to wait? Go to sjctrolley.com to see the "Trolley Tracker" and find the trolley's exact location.

The City of San Juan Capistrano started a new free trolley service on June 12th and it will run through September 6th. The Trolley runs Fridays from 4pm-10pm, Saturdays from 9am-10pm, and Sundays from 10am-4pm.

San Juan Capistrano is also offering use of the trolley during the City's summer concert series. The free shuttle from the "San Juan Summer Nites" concert series will pick up passengers between 4pm-10pm at two locations - Junipero Serra Park & Ride and San Juan Capistrano City Hall - and take riders to Historic Town Center Park for the Wednesday night concerts on July 15 and August 19th.

For information on the San Juan Capistrano Trolley, please go to:
sjctrolley.com
www.sanjuancapistrano.org

Last but not least this week I:

Participated in Orange County Transportation Authority Board meeting.
Participated in Orange County Board of Supervisors meeting.
Met with City of Dana Point staff to discuss OC Dana Point Harbor
Participated in Orange County Fire Authority Board meeting.
Participated in California Transportation Commission Road Usage Charge committee.

My Staff:

Attended the South Orange County Economic Coalition Water Summit, Part II.
Attended the Associated General Contractors California Luncheon.
Attended the ACC-OC Legislative & Regulatory Committee.
Presented a certificate at The Right Hair Ribbon Cutting in Mission Viejo.
Attended the California Connections Academy Graduation Ceremony.
Attended the Mission Viejo Nadatores Reception.
Presented a certificate at the Art-A-Fair Ribbon Cutting in Laguna Beach.
Attended the Laguna Niguel Mayor's State of the City Luncheon.
Attended the 2015 Encuentros Leadership Academy Graduation.

South County Elected Officials in the Community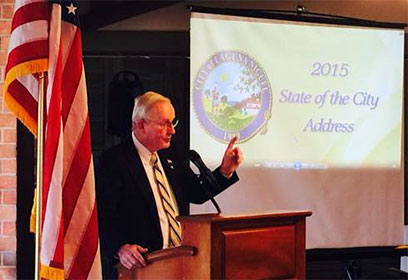 Laguna Niguel Mayor Jerry McCloskey delivery the State of the City.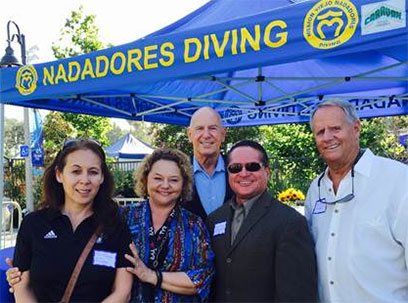 Mission Viejo Council Member Wendy Bucknum at the Nadadores event.



DISTRICT

STAFF
Paul Walters
Chief of Staff

Victor Cao
Policy Advisor

James Dinwiddie
Policy Advisor

Kelley Jimenez
Policy Advisor

Sergio Prince
Community Relations Advisor

Tanya Flink
Office Manager



Stay Updated!