County Connections

Supervisor Bartlett and Staff Volunteer at Second Harvest Food Bank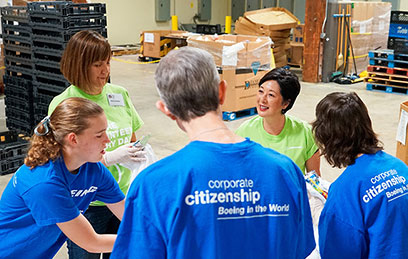 Last Saturday, two of my staffers and I participated in Boeing's Annual Global Month of Service at the Second Harvest Food Bank in Irvine. The Second Harvest Food Bank is the largest nonprofit hunger relief organization in the County; it partners with 320 organizations to collect and distribute food to the hungry in 480 locations across the County. Last year, this organization distributed enough food to serve 19,500,000 meals. In the 5th District, we may not see hunger every day; however, that does not mean that it does not exist. Hunger is a prevalent issue that effects the entire community, not just those who are hungry. Both my staff and I were proud to assist in this essential effort to end hunger in our local community.

I would also like to commend the Boeing employee volunteers. Spirits were high as we all worked together to support this notable cause. Every July, Boeing employees around the world volunteer their time to a project or nonprofit to support the local community and help it thrive. I thoroughly enjoyed meeting all of the employees and learning about the other volunteer activities they are engaged it. It was refreshing to see a business give back to its community, not just in dollars, but in sincere dedication, hard work, and compassion.

I would encourage all to spend a few hours on a Saturday at the Second Harvest Food Bank, as it is a truly rewarding experience. For more information, please click here.

To view more photos, please click here.

RSVP for the 2015 South County Senior Summit!

You are cordially invited to attend the 2015 South County Senior Summit, which I'm pleased to host this year in partnership with Senator Pat Bates, Age Well Senior Services, Inc., and the Orange County Office on Aging. This enormously popular annual County event will take place Friday, July 24 at Laguna Woods Village, Clubhouse 3.

The 2015 Senior Summit will begin at 8:00 AM with a complimentary continental breakfast and vendor fair, followed by an informative and exciting program that will begin at 9:00 AM. The program will also feature a panel of highly renowned experts, presenting diverse issues related to our theme: "The State of Aging in Orange County".

Speakers include:

Michael Schrader, CEO, CalOptima
Jim McAleer, President/CEO, Alzheimer's Association OC
Dr. Claudia Kawas, Professor, Department of Neurology, UC Irvine
Dr. Kerry Burnight, Professor, Geriatric Medicine, UC Irvine
Dr. Marilyn Ditty, CEO, Age Well Senior Services
Karen Roper, Director, OC Community Services
Over 1,000 older adults are expected to attend the 2015 Senior Summit, which will be televised to thousands of households throughout South County. At the close of the program, complimentary lunch will be provided for all attendees. I want to thank CalOptima for serving as our Title Sponsor for the 2015 South County Senior Summit.

Space is limited and reservations are required, so please don't delay, RSVP today at (800) 510-2020. For more information, please click here and here.

Supervisors Meetings Now Viewable on Mobile Devices

Live streaming and archived videos of Orange County Board of Supervisors meetings is now accessible on mobile devices, including phones and tablets, thanks to a series of webcasting upgrades provided through GovTV.

Viewers also will be able to watch Board meetings in higher resolution with improved image quality and a 16 x 9 wide-screen viewer experience.

The County has webcast Board meetings since 2007 and maintains an online video archive of past meetings. The meetings are closed-captioned, with each video searchable by agenda number or subject matter. Viewers need not watch an entire meeting but may select a specific portion for review.

The improvements available for Tuesday's Board meeting should be seamless for those live streaming over the Internet via a PC, Mac or mobile device, or accessing archived meeting videos. For those using Internet Explorer browsers, a minimum of Version 8 is required. Some viewers may experience issues due to older browsers or security settings. If you have difficulty accessing the Board meeting video, please contact (855) 886-5400.

The Board meeting online video site can be found here.

Live streaming provides a greater level of transparency and accessibility for individuals interest in the County decision-making process.

Statewide Voter Database / Pilot County Launch

Following the passage of the Help America Vote Act (HAVA) in 2002, each state was required to create a statewide voter database. California is the last state to launch a statewide system - after a decade of delays and intervention by the federal government to force California into action.

The new system, called VoteCal, will be rolled out to all 58 counties prior to the 2016 June Primary election. To ensure that Orange County was at the forefront of VoteCal, the Orange County Registrar of Voters (OCROV) requested to serve as one of five pilot counties.

The OCROV has worked closely with the Secretary of State for 18 months on the development and business process changes needed to ensure a workable solution to a very complex system. For the last two months we have been involved in detailed user acceptance testing, which will conclude on Monday, July 20th as the database goes "live" with another pilot county (Sacramento County).

VoteCal's many functions will provide improved service to the voters of California by:

Connecting the Secretary of State and all 58 county elections offices together to improve the voter registration process
Providing a publicly available website which will allow voters to register online, check the status of their ballot, and find their polling place
Duplicate records will be detected immediately – allowing a voter who moves to avoid the re-registration process as the record is transferred to the "new" county
Providing a single, official statewide database of voter registration information
The responsibility for the official list of eligible voters will reside at the State level as envisioned by HAVA

SAFETY FIRST

Police Services in San Clemente, Dana Point and Mission Viejo Welcome the Flame of Hope for the 2015 Special Olympics World Games

On Sunday, July 19, 2015, the Flame of Hope, the official torch for the Special Olympics World Games Los Angeles 2015, will be carried through the cities of San Clemente, Dana Point and Mission Viejo. At the end of each leg, a ceremony will be held with speakers from the cities, local Police Services and the law enforcement officers and Special Olympic athletes running the final leg.

Ceremonies will be held in San Clemente at 9:45 a.m. at the San Clemente Pier, 611 Avenida Victoria; in Dana Point at 11:50 a.m. at Doheny State Beach, 25300 Dana Point Harbor Drive; and in Mission Viejo at 3:15 p.m. at Florence Joyner Olympiad Park, 22760 Olympiad Road.

Members of the community are encouraged to join the Orange County Sheriff's Department in welcoming the law enforcement officers who serve as the Guardians of the Flame of Hope and the Special Olympic athletes as they participate in the Law Enforcement Torch Run Final Leg. Law Enforcement officers and Special Olympic athletes are selected by their respective Special Olympics programs to be one of the 126 Final Leg Team members based on their dedication and commitment to the Special Olympics movement.

The Flame of Hope will complete its journey on July 25, 2015 when the Law Enforcement Torch Run Final Leg team carries it into the Opening Ceremony of the 2015 World Games, and it ignites the cauldron at the historic Los Angeles Memorial Coliseum, site of the 1932 and 1984 Olympic Opening Ceremony. The public will be able to see daily photographs, videos and read reports of the Flame of Hope's journey online at: letr.finalleg.org and on social media with #FinalLeg2015 on Facebook and @LETRforSO on Twitter.

For more information on the 2015 Special Olympics World Games, including volunteer and sponsorship opportunities, visit www.LA2015.org and on social with #ReachUpLA on Facebook, Twitter and Instagram.

FAA Extends SoCal Metroplex Comment Period

The Federal Aviation Administration (FAA) is extending the public comment period for its Draft Environmental Assessment (EA) of the Southern California Metroplex project to September 8, 2015, to allow for a full 90 days of comment.

The project is a comprehensive proposal to improve the flow of air traffic into and out of Southern California by making the airspace safer and more efficient. It proposes to replace dozens of existing conventional air traffic procedures with new satellite-based procedures, which are a key component of the FAA's Next Generation Air Transportation System (NextGen). The Metroplex proposal encompasses most of Southern California and includes six major airports.

The FAA released the Draft EA for the project on June 10, 2015 for public review and comment and held 11 public workshops in Southern California communities between June 16 and July 1, 2015. The Draft EA considers the potential environmental impacts of the project.

The Draft EA is available online and at selected libraries throughout the General Study Area. Copies of the Draft EA and supporting materials are available at the following locations by clicking here.

Hard copies are available at these libraries:

Anaheim Public Library, Anaheim
Los Angeles Central Library, Los Angeles
San Diego Central Library, San Diego
E.P. Foster Library, Ventura
Santa Barbara Central Library
Riverside Public Library, Riverside
Santa Monica Public Library, Santa Monica
Point Loma Public Library, San Diego
Electronic versions of the Draft EA are available at 40 libraries. A complete list of libraries with electronic copies of the Draft EA is available by clicking here.

I encourage Fifth District residents to weigh in on this important matter.

Healthcare Advisory

County Public Health Officer Eric Handler Named 2015 Physician of the Year

County of Orange Public Health Officer Eric Handler, MD, is the 2015 Physician of the Year, an honor bestowed by the Orange County Medical Association. The award recognizes physicians for being hard-working, exhibiting extraordinary professional competence, serving as an educator and mentor for associates and nurses, being a strong motivator and displaying good rapport with patients. Handler was selected from among 40 nominees.

In addition to his duties as County health officer, a position he has held since August 2006, Handler is widely recognized for his leadership in efforts to end hunger and address homelessness in Orange County.

He was instrumental in the creation of the Illumination Foundation, the organization responsible for moving homeless families to permanent shelters. He also co-founded and remains a force WasteNot Orange County, an organization that facilitates the transfer of leftover and unused food from restaurants and grocers to those who are suffering from hunger and food insecurity.

In the past, Handler has served as the deputy secretary for Children's Medical Services in the Florida Department of Health and Chief Medical Officer for the Florida Department of Children and Families. He also served as the chief medical officer for the Boston Regional Office for the Centers for Medicare and Medicaid Services.

Orange County's New Food Inspection App for iPhone and Android

The Orange County Health Care Agency developed an app to ensure County residents and visitors are informed about the food safety and sanitation at Orange County's restaurants and markets. With the county's new app it has never been easier to access information about the compliance of your favorite local restaurants.

To Download the Environmental Health Food Safety Program's app to find restaurants near you, view inspection reports from local eateries, and see which facilities have closed, please click here and here.

The new food inspection app provides a Public Notification System which further enhances transparency at the County level.

OC Pet of the Week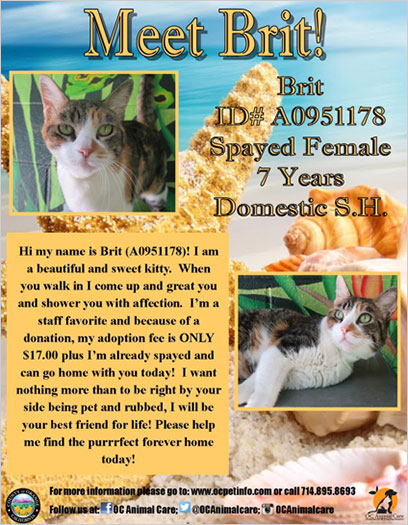 Click on the image above to view a PDF version.

Out and About in South County

Aliso Viejo: City Annual Summer Walking Program

The program, which takes place consecutive Mondays through July 27, is meant to promote healthy lifestyles and Aliso Viejo's "walkable" community. The walk takes folks on the 3-mile Aliso Viejo Loop Trail, which essentially loops around Town Center. Participants meet at 5:50 p.m. in front of Walgreens at 26531 Aliso Creek Road before taking off at 6 p.m. Sponsored by the city and Walgreens, the program is a great opportunity for people to exercise and make new friends. For more information, contact 949-425-2519 or gduran@cityofalisoviejo.com or please click here.

Dana Point: Summer Concert Series

On Sunday, July 19, Dana Point's second summer concert takes place from 2:30 p.m. to 6:00 p.m. at Sea Terrace Park, featuring Kelly Rae Country Band (Current Country) & Tony Suraci as the Highwayman (Willie/Waylen/Johnny/Kris). For more information, please click here.

Irvine: Movie on the Lawn

On Saturday, July 18, Irvine's movie on the lawn takes place from 8:00 p.m. to 10:00 p.m. at Great Park Terrace Lawn, featuring The Spongebob Movie-Sponge Out of Water. For more information, please click here.

Laguna Hills: Dogs with Deputies

On Thursday, July 16, join your neighbors and deputies for dinner and conversation! No agenda or speeches, just a chance to ask questions, voice concerns, and get to know the officers in your neighborhood at the local Wienerschnitzel from 6:00 p.m. to 8:00 p.m. For more information, please click here.

Laguna Niguel: Summer Concert Series

Come join Laguna Niguel for their annual Summer Concert Series located in the newly renovated Crown Valley Park Amphitheater on Friday, July 17, featuring The Reflexx from 6:30 p.m. to 8:30 p.m. For more information, please click here.

Mission Viejo: Symphony in the Cities

Come join Mission Viejo for Symphony in the Cities, featuring Pacific Symphony at Village Green at Oso Viejo Park on Saturday, July 18, 4:00 PM - 9:00 PM. For more information, please click here.

Rancho Santa Margarita: Summer Concert Series

On Sunday, July 19th, bring your blankets and chairs to Central Park, located at the Civic Plaza, for the Rancho Santa Margarita Summer Concert Series, featuring Person to Person from 6:00 p.m. to 8:00 p.m. For more information, please click here.

San Clemente: Ocean Festival

The San Clemente Ocean Festival is celebrating 39 years of "The Greatest Show on Surf!" on July 18 & 19. For more information, please click here.

Last but not least this week I:

Participated in the Orange County Transportation Authority Board meeting.
Participated in the Orange County Board of Supervisors meeting.
Toured the Orange County Sanitation District.
Participated in the Orange County Board of Supervisors Legislative and Communications committee meeting.
Participated in the Transportation Corridor Agencies Compensation Ad Hoc committee.
Participated in the unveiling ceremony with Supervisor Andrew Do of a Public Art Sculpture that pays tribute to the Japanese-American farming history of Orange County.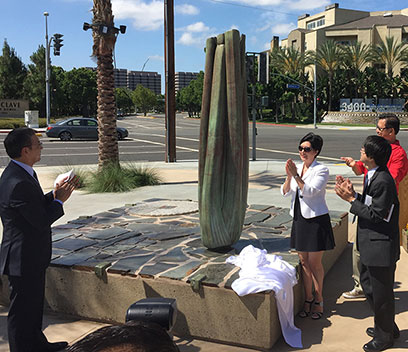 To view more photos, please click here.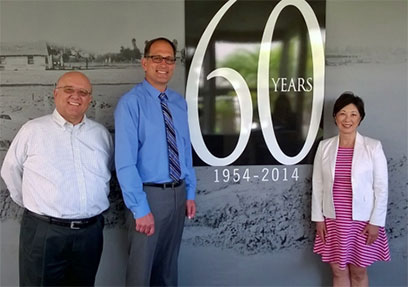 My Staff:

Attended the White House Conference on Aging OC Viewing Party
Presented a certificate of recognition in honor of the grand opening of Orange County Fire Authority Station 56 located in community of Rancho Mission Viejo.
Attended in the John Wayne Airport's Fair Play reception, celebrating 125 years of the OC Fair and Event Center.
Attended the Richard Reese Way Dedication Ceremony in Rancho Santa Margarita.
Participated in the Municipal Water District of Orange County's tour of Weymouth Treatment Plant and Jet Propulsion Laboratory.
Attended the OC Fair Express Kick-Off Event.
Attended the OsteoStrong Ribbon Cutting in Laguna Hills.