January 23, 2015
Volume 2

Issue 3

Board of Supervisors Update

No Board Meeting This Week

There was not a regularly scheduled meeting of the Board of Supervisors this week.

Our next Board meeting will be held Tuesday, January 27. Regular Board meetings begin at 9:30 AM in the Hall of Administration. For Agenda & Meeting Information, please click here.

Keeping Orange County Moving

Pedestrian Safety Workshop: January 26

Join the Orange County Transportation Authority (OCTA) in a roundtable discussion about education, engineering, and enforcement activities to improve pedestrian safety throughout Orange County.

OCTA would like to hear your thoughts and ideas about pedestrian safety and how pedestrian travel on our city and county streets can be safer and more supportive for everyone on foot.

Pedestrian safety expert Paul Zykofsky will facilitating the discussion.

Reserve your spot for this important workshop.

Event Details:
Monday, January 26, 2015
5:00 p.m. - 7:00 p.m.
OCTA Headquarters
600 South Main Street, Room 154
Orange, California

THE TOLL ROADS REACH ONE MILLION MILESTONE

The One-Time-Toll online payment option which allows drivers to pay tolls within five days after their trip on the 73, 133, 241 or 261 Toll Roads in Orange County, reached a major milestone on January 17 – more than one million toll payments have been made online and by using The Toll Roads app.

In May 2014, The Toll Roads ended cash toll collection. All tolls are paid electronically with a FasTrak® transponder account, an ExpressAccount® that records tolls with license plate photos or One-Time-Toll, which does not require the driver to have an account and is ideal for infrequent toll road users and visitors.

"More than 260,000 people choose to drive The Toll Roads every day as a way to avoid traffic congestion and save time," said Mike Kraman, chief executive officer of the Transportation Corridor Agencies. "It is a great milestone that our convenient online payment option has been used one million times. It proves The Toll Roads benefit daily commuters and infrequent drivers who see a value in the time they save."

The One-Time-Toll payment option may be used as often as needed. After receiving feedback from customers, the One-Time-Toll payment period was recently extended from 48 hours to five days. One-Time-Toll payments must be paid within five days after driving The Toll Roads.

Drivers can easily pay a One-Time-Toll on thetollroads.com or through the Toll Roads app for Apple and Google Play devices, with the following information:

Date, time and location(s) of the trip(s)
Name, address, phone number and email
License plate number and state
Credit or debit card
The Toll Roads are continuing outreach efforts to hotels, airports, rental car agencies and major Southern California destinations to inform tourists and visitors of The Toll Roads' payment options and ensure they have an enjoyable trip on The Toll Roads in Orange County.

Healthcare Advisory

Measles Continues to Spread in Orange County

Orange County now has sixteen confirmed cases of measles. Ten of the reported measles cases in Orange County, along with others throughout California and in other states, are connected to visiting Disneyland or Disneyland California Adventure Park in December. The source of the infection for the four most recent cases is not known; they were not exposed at Disneyland and had no known contact to any of the confirmed Disney-associated cases.

The identification of four measles cases with acquisition from unknown community contacts indicates exposure to measles is more widespread throughout the county. The Health Care Agency expects that the measles outbreak will continue to spread, so all should be aware of the signs and symptoms of measles. Health officials remind the public that the best way to prevent the measles is by getting vaccinated.

Measles is a highly contagious and potentially severe disease that causes fever, rash, cough, and red, watery eyes. Children too young to be immunized, pregnant women and people with compromised immune systems are at the greatest risk for severe illness. Measles spreads very easily by air and by direct contact with an infected person. People are contagious from approximately four days before the rash appears through four days after the rash appears. Anyone suspecting they have measles should CALL their medical provider BEFORE arriving at the medical office to avoid exposing others to the measles virus.

Protect Yourself and Family from Measles:

Children should receive their first MMR vaccine at 12-15 months of age. The second dose of MMR is given at 4 to 6 years of age before going to school.
Vaccinating children, adolescents and adults is the best way to protect infants who are too young to receive the MMR vaccine.
Vaccinations are very safe. The benefits far outweigh any risks. Side effects are usually mild, such as soreness where the shot was given.
Measles is found in many parts of the world, including Europe, Asia, Africa, and the Middle East. Vaccination before traveling is recommended.
Measles vaccine is widely available in the community, and free and low-cost vaccinations are available. A complete list is available at www.ochealthinfo.com
To learn more about measles, visit the Centers for Disease Control and Prevention or the Orange County Health Care Agency.

Exploring Orange County

OC Parks Introduces New Parking Passes

OC Parks is pleased to introduce new parking passes that will allow visitors to use a single card to park at all County regional and wilderness parks and/or beaches.

The new "smart cards" replace the entry cards and stickers that were previously used for annual parking. Unlike the previous OC Parks passes, which were fixed to a calendar year (January through December), these smart cards are valid for 12 months from issue date and can be renewed annually. Moreover, for wilderness and beach locations which previously required a sticker affixed to a visitor's windshield, these passes can be used with any vehicle. The price for the new cards remains the same as 2014.

Three types of cards are available:

County Regional and Wilderness Parks Parking Pass for $55 ($35 for seniors/disabled)
County Beach Parking Pass with Pay and Display Machines for $55 ($35 for seniors, disabled park free)
All County Parks and Beaches Parking Pass for $80 ($50 for seniors)
Distinguished Veterans (per California State Parks) are eligible for a no-fee pass. This applies to veterans with a 50% or higher service-connected disability, or who were held as prisoners of war, or who are recipients of the Congressional Medal of Honor. OC Parks Parking Passes are available for purchase at an OC Parks facility near you. Visit OC Parks online at our Annual Parking Pass page for more information and a list of convenient locations.

OC Libraries

Share the Love of Reading

South County is blessed with a remarkable landscape, rich in manmade wonders and natural resource, and is home to over 10 public libraries.

Early literacy begins at home

Parents are encouraged to help their child get ready to read with these simple activities: talking, singing, reading, writing and playing. And OC Public Libraries has many resources to help parents with these activities.
Reading picture books is a great way to interact with a child. Libraries have thousands to choose from! Check out the library's read-along kits, audiobooks, music CDs and eBooks, too. Children and parents are invited to participate in preschool and family storytimes at the library. Children will listen to stories, sing songs, and make crafts. To locate a library or learn more about library services and programs visit www.ocpl.org.

Adult Literacy

READ/OC features a Core Program that provides tutoring in basic reading and writing to adult learners throughout Orange County. Lessons are individualized, confidential and highly goal-oriented. Tutors structure the learning process around the goals of the learner, using materials that relate to those goals.

In support of the Core Program, READ/OC offers three other programs: Families for Literacy, READ Jr., and Working for Inmate Literacy Now (WIN). To learn more about READ/OC visit www.readoc.org.

OC Public Libraries – locations in District 5

Aliso Viejo
Dana Point
El Toro
Foothill Ranch
Ladera Ranch
Laguna Beach
Laguna Hills Technology
Laguna Niguel
Laguna Woods
Rancho Santa Margarita
San Clemente
San Juan Capistrano
Municipal Library in District 5

Out and About South County

Aliso Viejo: SnowFest

Start Date: Jan 24, 2015 10:30 AM
End Date: Jan 24, 2015 3:00 PM

Location: Aliso Viejo Town Center Grand Park
Address: corner of City Lights Drive & Grand Avenue, Aliso Viejo, CA 92656
Fee: $5.00 per wristband to access snow areas
Phone Number: 949-425-2537
Coordinator Name: Kristin Olsen

Details:

Mark your calendars for Snow Fest 2015 on Saturday, January 24 from 10:30 a.m. -3:00 p.m. This popular event transforms the Aliso Viejo Town Center Grand Park into a winter wonderland with over 50 tons of snow. Wristbands for entry into snow areas are $5.00 per person with children age one & under free. Click here for more information.

Lake Forest: SnowFest

Bring your family and friends to the City of Lake Forest's annual SnowFest on Saturday, January 24 at Pittsford Park from 11:00 AM to 4:00 PM. For more information, please visit facebook.com/LakeForestEvents or call the SnowFest hotline at (949) 461-3459

Last but not least this week I:

Presented to the El Toro Water District Board of Directors
Toured the Santa Ana Fixed Guideway project
Attended with swearing in of District Attorney Tony Rackauckas
Toured the Tustin Family Campus Tour

My staff also:

Toured the Prima Deshecha Landfill and La Pata Project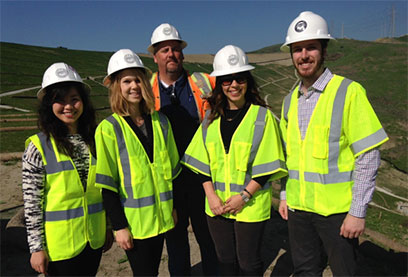 DISTRICT

STAFF
Paul Walters
Chief of Staff

Victor Cao
Policy Advisor

Veronica Carpenter
Policy Advisor

Evan Chaffee
Policy Advisor

James Dinwiddie
Policy Advisor

Kelley Jimenez
Policy Advisor

Sergio Prince
Community Relations Advisor

Tanya Flink
Office Manager



Stay Updated!