Board of Supervisors Update

OCERS Waiver of Membership Regulation Applicable to New Employees Aged 60+

On November 20, 2006, the OCERS Board of Retirement passed a regulation allowing newly-hired employees who are at least 60 years old to knowingly waive their right to become a member of OCERS, provided that the employee has no funds on deposit with OCERS. The regulation also required each employer to make the regulation applicable to itself before any of its eligible newly-hired employees could elect to waive OCERS membership.

On November 18, 2014, the Orange County Board of Supervisors approved the regulation, thereby allowing it to go into effect.

On Tuesday, the Board of Supervisors voted to approve and make the regulation applicable to the County and the governing body of the OC In-Home Supportive Services Public Authority, respectively, in order to allow eligible newly-hired employees (i.e. newly-hired employees aged sixty or over with no previous service credit in OCERS) to waive OCERS membership.

The option to waive participation in the County pension plan will help to avoid double dipping and address the unfunded liability into the future by not adding new pensioners into the County system.

To view the staff report please click here.

Keeping Orange County Moving

I-5 South County Improvement Project Update

Daytime Lane Closures on Southbound I-5 Freeway

Crews will close two lanes on the southbound I-5 freeway from just south of the Camino Capistrano exit to just north of the PCH/ Camino Las Ramblas exit. Lane closures will take place from 5:00 a.m. to 1:00 p.m., and will continue Monday through Friday for three weeks.

These closures are necessary for crews to position construction equipment in order to perform pile driving to construct the foundation for a retaining wall to accommodate the future widening of the freeway as part of the I-5 South County Improvement Project.

Drivers should expect delays on the southbound I-5 freeway during the closures and allow extra time to reach their destinations.

For further information visit:www.octa.net/5southCountyDetourmap.

Provide Your Feedback About Measure M

The Measure M Taxpayer Oversight Committee is conducting the Measure M 24th Annual Public Hearing. To provide feedback about OCTA's administration of Measure M, please attend the hearing or complete an online survey.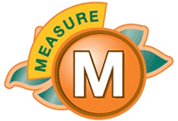 Event details:
Tuesday, February 10, 2015
6:00 p.m.
OCTA Headquarters
600 S. Main St., Orange
Google Maps





About Measure M
In 1990, Orange County voters approved Measure M, a 20-year program for freeway, street, road and transit improvements funded by a half-cent sales tax. In 2006, voters approved the extension of Measure M for another 30 years.

The Measure M Taxpayer Oversight Committee reviews OCTA's administration of Measure M every year to make sure the spirit and the letter of Measure M are fulfilled.

County Connections

Point in Time Count of the Homeless

Every two years, Orange County is required to conduct a regional Point in Time count and survey of the homeless to qualify for Federal homeless assistance funding. The last count and survey was conducted in January 2013, at that time, 4,251 homeless were identified on the streets and in shelters throughout Orange County.

For the 2015 Count that was held on Saturday, January 24th, between the hours of 4 AM and 9 AM, there were five deployment centers in Orange County, with the 5th District center located at Family Assistance Ministries in the City of San Clemente.

Each Deployment Center was required to complete the count for a specific number of maps and make it to the blue line on the map list. This is important because the blue line represents the minimum area, or maps, needed in order to have statistically significant data and therefore a viable and accurate count. I am pleased to report all 5 deployment centers met the minimum blue line goal, which means we will have sufficient data to support the count methodology. Out of the five deployment centers, only the 5th District Deployment Center successfully dispatched volunteer teams to all mapped areas!

I participated in this important event with members of my staff including Sergio Prince and Victor Cao, as well as Karen Roper the Director of OC Community Services, and Scott Larson the Chair of the Commission to End Homelessness. I also had the opportunity to meet with Mary Perdue, the Executive Director of Family Assistance Ministries, to discuss the need for a year-round emergency shelter in South County.

I would like to thank all of the 982 volunteers who participated in this event!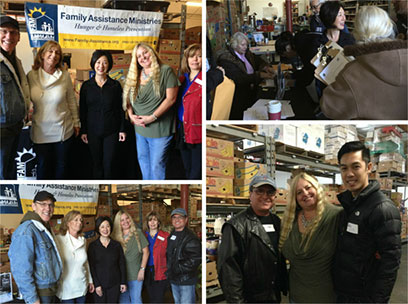 County Awarded $19.5 Million in Grant Funding for Homeless Services

The U.S. Department of Housing and Urban Development (HUD) has awarded $19.5 million to the County of Orange and its community partners for homeless housing assistance and other programs under the 2014 Continuum of Care grant competition.

OC Community Services applies annually for grant funding to continue a host of critical homeless assistance programs, including the Shelter Plus Program administered by the Orange County Housing Authority and OC Health Care Agency.

Shelter Plus provides rental assistance and supportive care to a targeted population that is both homeless and disabled, suffering from serious mental illness, chronic addictions or HIV/AIDS.

This year's funding is a direct result of the County's partnership with cities and homeless assistance organizations such as the Commission to End Homelessness and 211 Orange County, a nonprofit organization offering comprehensive information and referrals linking local residents to community health, human services and other support programs. The collaborative effort is part of a comprehensive plan aimed toward breaking the cycle of homelessness.

Since 1996, OC Community Services and its partners have successfully secured more than $206 million through the national homeless assistance grant competition. Among projects funded for 2014 include those operated by the County and 20 private non-profit organizations.

I am a strong proponent of a regional approach to decreasing the number of homeless people living on Orange County's streets and believe this funding is critical.

To learn more about the grant the County received please click here.

Tustin Family Campus Tour

Last week, my staff and I had the pleasure of touring the Tustin Family Campus, which provides services to orphaned and juvenile children and their families.

This 60-unit transitional facility offers a positive and safe living environment to encourage children and families to adopt the skills they need to thrive in a permanent home. I toured each program the facility has to offer, ranging from the Sibling Home, Mother & Child Residential Home, Childcare and Preschool Program, and the New Alternatives Transitional Housing Program.

I was delighted to meet a few of the residents, including the fourteen year old tour guide who was eager to present her temporary home and speak to her experience in the "Rite of Passage" program for adolescence. The staff was extremely accommodating and knowledgeable. I was impressed by the range of services each facility provided for each unique program.

I look forward to working with the staff of Tustin Family Campus in the years to come.

Clerk-Recorder to Offer Expanded Saturday Hours for Upcoming Valentine's Day

Orange County Clerk-Recorder Hugh Nguyen is making it easier for couples to get married this Valentine's Day. The Old County Courthouse in Santa Ana and the department's branch offices in Fullerton and Laguna Hills will be open to the public from 8:00 am to 3:00 pm on Saturday, February 14, 2015.

Appointments are filling up fast for couples wishing to be married on Valentine's Day at the Clerk Recorder's offices. Couples are encouraged to make an appointment for a civil wedding ceremony due to the popularity of this day. Appointments can be made by visiting our website at www.ocrecorder.com and using the online appointment system. Walk-ins will be accommodated based on availability of ceremony rooms.

Valentine's Day continues to be one of the most popular days of the year for civil marriage ceremonies. Last year, a record number of couples – 266 – were married by Clerk-Recorder Hugh Nguyen and his deputy commissioners of marriage – breaking the long standing Valentine's Day record of 173 couples wed in 1997. The department also issued 310 marriage licenses.

Couples may obtain a public marriage license for $61 or a confidential marriage license for $66.The cost for a civil marriage ceremony is only $28. The Old County Courthouse will be offering marriage licenses, civil marriage ceremonies and passport application services only. Copies of property records, birth, death and marriage certificates will be available at the Fullerton and Laguna Hills branch offices, as well as marriage licenses and civil marriage ceremonies. Please note that the Laguna Hills branch office will also be offering passport application services. Free parking will be available at all three locations.

For more information about the Clerk-Recorder Department or the services provided by the department, please visit www.ocrecorder.com or contact us at (714) 834-2500.

Deadline to Apply for Grand Jury Service Extended

The deadline to apply for Grand Jury service has been extended to Jan. 30, 2015. The Grand Jury performs civil oversight of local government by reviewing and evaluating County and City agencies, jails, schools, and special districts within Orange County and writes a final report with its findings and recommendations. The Grand Jury also considers evidence for possible indictment of individuals in felony cases and reviews complaints submitted by citizens.

Update your subscriptions, modify your password or e-mail address, or stop subscriptions at any time on the User Profile Page. If you have any questions or problems with the subscription service, visit subscriberhelp.govdelivery.com for assistance. Inquiries specific to the County of Orange, California should be directed to webmaster@ocgov.com.

This service is provided to you at no charge by the County of Orange, California. Visit us on the web at www.ocgov.com.

Furry Friends

Pet of the Week

This week's featured Pet of the Week is "Benjee", a ten year old, female, spayed female Lhasa Apso. Benjee is crate trained and good around children. She stayed indoors and was potty trained, walks well on leash and LOVE nyla bones. She can also sit, shake, sit pretty, and stay. For more information on Benjee please click here. For information about dogs, cats, and other animals available through the County's Adopt-A-Pet program, please click here.

Adopt a Shelter Rabbit Month

OC Animal Care is very excited about a great opportunity coming up in the month of February, adopt a Shelter Rabbit Month. During the Month of February OC Animal Care will be offering FREE Spay/Neuter & Microchip on all rabbit adoptions. Hop down to OC Animal Care during February to check out all of the cuddly cuties! With all of the adorable rabbits available for adoption, you'll be sure to find some bunny to love! Please click here for more information.

In the Air

John Wayne Airport Posts December 2014 Statistics

Airline passenger traffic at John Wayne Airport increased in December 2014 as compared to December 2013. In December 2014, the Airport served 803,492 passengers, an increase of 1.8% when compared to the December 2013 passenger traffic count of 789,342.

Commercial aircraft operations decreased 1.7%, while commuter aircraft operations increased 57.4% when compared to December 2013 levels. Total aircraft operations decreased in December 2014 as compared to the same month in 2013. In December 2014, there were 18,806 total aircraft operations (take-offs and landings), a 1.0% decrease compared to 18,995 total aircraft operations in December 2013.

General aviation activity, which accounted for 64.0% of the total aircraft operations during December 2014, decreased 1.5% when compared to December 2013.

To review the December statistics please click here.

Out and About South County

Aliso Viejo Library Blood Drive Feb. 9

The American Red Cross will host a blood drive at the Aliso Viejo Library from noon to 6:15 p.m. on Monday, February 9 at 1 Journey.

Folks who donate blood will receive a discounted ticket offer to an Anaheim Ducks game at the Honda Center and an LA Kings game at the Staples Center.

To schedule an appointment or for more information, register online at RedCrossBlood.org and use sponsor code avlibrary or contact Ryan Bateman at 714-351-9962 or ryan.bateman@redcross.org.

Mission Viejo: Relay For Life kickoff set for Feb. 5

Groups, businesses, organizations and individuals interested in forming teams for the 21st annual Mission Viejo Relay For Life are invited to the February 5 kickoff at the Norman P. Murray Community and Senior Center, 24932 Veterans Way.

The event, which takes place at 6:30 p.m., is designed to prompt awareness, participation and educate folks about ways to help fight cancer. Refreshments or heavy appetizers will be served.

The American Cancer Society's Relay For Life is a fun-filled overnight event designed to celebrate survivorship and raise money for research and programs. The event offers something for everyone – from the newly diagnosed and caregivers to friends and long-term cancer survivors.

Team captains are sought to recruit groups, families, friends, neighbors or co-workers to raise money and attend the 24-hour summer event at Saddleback College. Relay For Life takes place from 9 a.m. on Saturday, June 6 to 9 a.m. on Sunday, June 7.

For more information or to register for the event, visit http://www.mvrelay.org. Information about the kickoff is available by contacting Denise Matson at 949-933-0732 or denisematson17@gmail.com.

Last but not least this week I:


Participated in the Orange County Transportation Authority Board of Directors meeting
Participated with my staff in the biennial Point in Time (PIT) Count of the Homeless and toured the South County PIT Deployment Center located at Family Assistance Ministries in the City of San Clemente.
Met with OC Human Relations CEO Rusty Kennedy & Board Commissioners to be briefed on ongoing and future efforts of the Commission.
Attended the Dana Point Chamber of Commerce 2015 Installation Dinner & Annual Meeting to present a proclamation to outgoing Board Chair Lauralyn Loynes and certificates of recognition the 2014 Citizen of the Year (Nancy Jenkins), Ambassador of the Year (Richard Deffenbaugh), and Business of the Year (State Farm Insurance / Elaine LaVine).

My Staff:

Participated in the training for the 2015 Point in Time Count of the Homeless.
Toured the OC Animal Care shelter located in the City of Orange.
Attended the Rancho Santa Margarita Chamber of Commerce Annual Membership Appreciation event.
Met with Commission to End Homelessness Director Karen Roper and Family Assistance Ministries President/CEO Andrew Donchak to discuss homelessness in South County.
Attended a Laguna Niguel Ribbon Cutting event to present certificates of recognition in honor of WebsitesYes.com Business Services, PlayWell Child Life Services, South Coast Compounding Pharmacy, and CarePatrol of Orange County.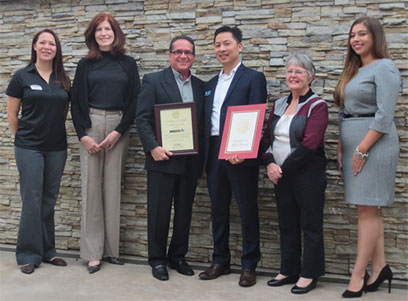 Presented a certificate of recognition to Philly's Best in honor of their ribbon cutting ceremony in the City of San Clemente.