Happy 4th of July!

I am very excited to bring to you this special 4th of July edition of my newsletter. Along with the regular County and Fifth District updates, I made sure to include a variety of tips and events to help you make the most out of the holiday weekend.

This day is all about community, on both a local and national scale. Together we celebrate our freedom and our unity through our local events, and we demonstrate our patriotism by waiving a common flag. Let us rejoice in the success and prosperity of our nation, achieved through an engaged and free citizenry.

I hope you enjoy time with family and friends by participating in a local 4th of July 5K, watching a patriotic parade, or gazing up at a star-spangled firework spectacular. No matter how you choose to celebrate, I wish you a safe and enjoyable holiday weekend. Happy 4th of July!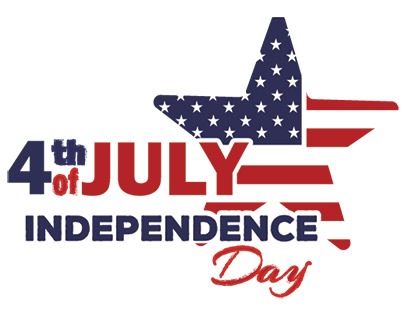 Dana Point Harbor

Dana Point Harbor Groundbreaking

On Wednesday this week, I was pleased to participate in the groundbreaking ceremony for the Dana Point Harbor Street Improvements Project – the first phase of the Harbor Revitalization Program.

The effort to revitalize the Harbor has been in the works for 18 years and has involved multiple levels of City, County and State approvals. Our common goal has been to modernize the harbor and increase use of its popular commercial core, as well as provide waterside upgrades for boaters and water sports.

After the Fourth of July weekend, you will see crews begin construction activity in the area along Puerto Place, as well as Dana Point Harbor Drive and nearby Casitas Place. In a few months, you will see the improvements that will greatly improve the flow of visitors and boaters coming in and out of the area.

As we move forward with the next phases of the harbor revitalization effort, please be assured that we will continue to do extensive community outreach and provide regular updates. As always, please don't hesitate to call my office if you have any questions.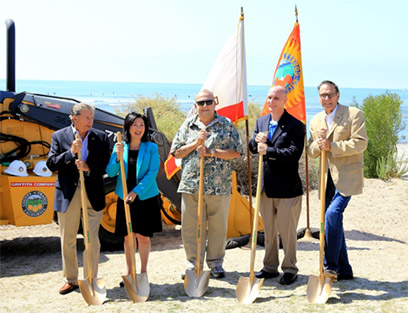 With former Supervisor Tom Wilson, original Harbor tenant Don Hanson, Dana Point Mayor Pro Tem Richard Viczorek and Councilman Carlos Olvera at the Dana Point Harbor Street Improvements Project Groundbreaking Ceremony.

4th of July Parking at the Dana Point Harbor

Please be advised that the Dana Point Harbor is a popular destination on the 4th of July. If you plan to visit the harbor to celebrate the festivities, see the flyer below and plan accordingly. Click here for the most up-to-date notices on parking and shuttle services.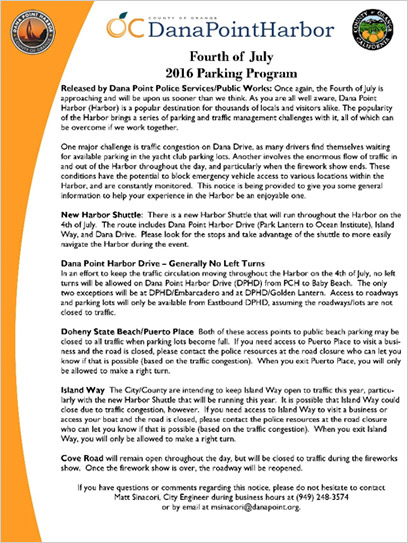 Click on the image above to view a PDF version.

Save the Date: Dana Point Harbor 50-Year Time Capsule Celebration

Mark your calendars for Monday, August 29th, to attend a special historic event to celebrate the unveiling of the Dana Point Harbor 50-Year Time Capsule. See the flyer below for details.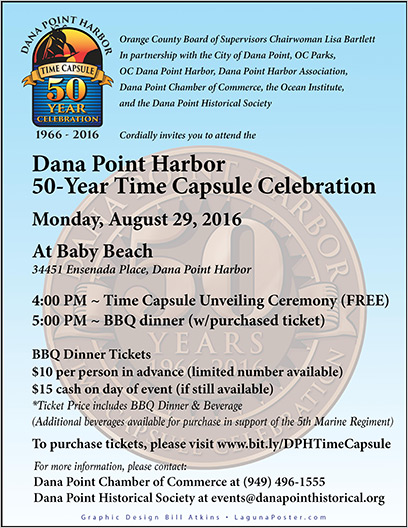 Click on the image above to view a PDF version.

OC Moves

Free Laguna Beach Summer Breeze Bus Program

This summer the City of Laguna Beach is partnering with the Orange County Transportation Authority to pilot a bus program on weekends. I am proud to facilitate this partnership to reduce congestion on Laguna Canyon Road.

Begin your hassle free adventure by parking for FREE at the SR-133/I-405 parking lot near the 405 & 5 freeways, where the Cavalia Odysseo was hosted in Irvine. The Laguna Beach Summer Breeze (OC Bus Route 689) makes a loop beginning at the SR-133/I-405 parking lot and continues along Laguna Canyon Road with stops at the:

Sawdust Festival,
Art-A-Fair,
Festival of the Arts,
Pageant of the Masters,
Laguna Playhouse and the
Laguna Beach Bus Station,
where it meets the FREE Laguna Beach Trolley. The trolley connects with shopping and food destinations along Pacific Coast Highway. For more information about the Laguna Beach Trolley, visit LagunaBeachCity.net/Trolley.

The Laguna Beach Summer Breeze runs Saturdays and Sundays from 11 am to Midnight from July 9th through August 28th. Buses will arrive every 30 minutes FREE of charge. For the full schedule click here.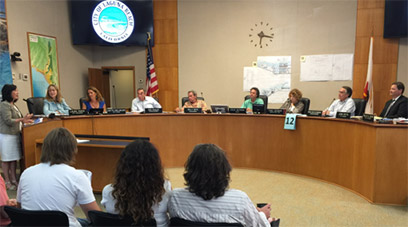 Speaking to the City Council in support of the Laguna Beach Summer Breeze Bus Program.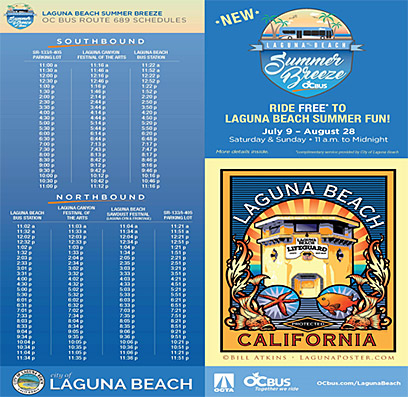 County Connections

Board of Supervisors Approve Whole Person Care Application

The Orange County Board of Supervisors unanimously approved the County's application to the State Department of Health Care Services for a pilot program to ensure a more holistic approach to targeting the impacts of homelessness, and promoting mental and physical wellness.

If Orange County is selected for the Whole Person Care (WPC) Pilot Program, the Health Care Agency (HCA) will contribute $2.35 million dollars a year over the next five years from Mental Health Services Act dollars and tobacco-settlement funds. The County would receive a match in federal dollars, with program spending totaling $23.5 million over the course of the program.

The program goals are consistent with the County's ongoing efforts to take a broader approach to meeting the needs of those without permanent housing. The HCA proposal includes WPC Connect which would alert participating entities when a patient experiencing homelessness enters an emergency room. Upon notification of a non-urgent situation, the County's community partners would connect the individual to recuperative care or other supportive services.

Participation in this pilot will allow the County to have the technological infrastructure that allows us to take a coordinated approach to caring for our most vulnerable population. Not only would we take a huge step in addressing homelessness, it would improve the capacity of emergency room services in our communities.

Participating hospitals and community clinics have agreed to redirect a portion of their existing allocations of tobacco-settlement funds towards the pilot program and to develop homeless outreach and care-coordination positions within their emergency room departments.

Orange County Information Technology Launches OC Expediter

This week the Board recognized OCIT for receiving two prestigious awards for the creation of OC Expediter Procurement and Contract Management Application. The Association of California Cities, Orange County (ACC-OC) awarded OCIT its 2016 Golden Hub of Innovation Award for Technology and e-Government, recognizing new programs and improvements to residents that Orange County cities and local agencies have implemented over the past year and the National Association of Counties (NACo) awarded OCIT its 2016 Achievement Award in Information Technology, recognizing innovative county government programs.

OC Expediter has established electronic workflows for County Agencies and Departments that make the procurement process more efficient by reducing processing time and the incidence of errors. The application uses the latest technology to replace paper-based requisition processes and provides users with the ability to route, approve, and process requisitions online. OC Information Technology (OCIT) staff worked collaboratively with the County Procurement Office (CPO) and a number of Agencies and Departments to develop OC Expediter, which has been implemented at a total of nine County Agencies/Departments to date.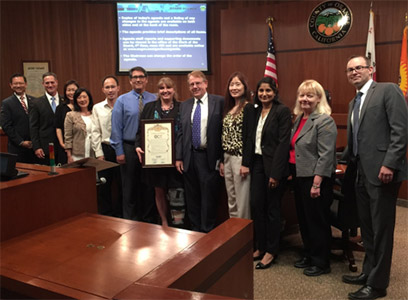 Orange County Wins 10 NACo Achievement Awards

Ten County of Orange programs earned the 2016 Achievement Award by the National Association of Counties (NACo). Founded in 1935, NACo represents the nation's 3,069 County governments in support of the pursuit of excellence in public service.

"We are proud of our employees who strive to think with foresight, innovation and vision when creating solution-oriented County programs for delivering excellent quality services to Orange County residents," said Chairwoman Lisa Bartlett. "Thank you to NACo for recognizing our achievements and congratulations to the winning agencies and departments."

For the full list and descriptions of the award-winning programs, click here.

John Wayne Airport

4th of July Holiday Travel Tips

The busy summer travel season is underway at John Wayne Airport (JWA) and with the upcoming 4th of July holiday, JWA anticipates a busy travel period from Friday, July 1 through Tuesday, July 5. Passengers are reminded that fireworks are prohibited in or around the Airport.

"Independence Day is a time to celebrate our country's independence and many travelers take to the skies during this holiday weekend," said Board of Supervisors Chairwoman Lisa Bartlett. "Our goal is to ensure you have a safe, secure and enjoyable holiday travel experience."

To avoid delays and enjoy stress-free holiday travel, passengers are encouraged to follow these helpful travel tips:

All passengers flying out of JWA are encouraged to arrive 90 minutes to two hours before the scheduled departure time for domestic flights and three hours for international flights to find parking, check luggage and go through the security screening checkpoint. Passengers who are members of TSA Pre✓™ can expedite the screening process in Terminals A, B and C.
Passengers are allowed one small carry-on bag plus one personal item as long as the carry-on bag fits airline dimensions. Check with individual airlines for specifics. For helpful information about the 3-1-1 liquids rule for carry-on bags and other travel tips from the Transportation Security Administration (TSA) please visit the TSA website.
Drivers picking up passengers at the Airport are encouraged to utilize the Cell Phone Waiting Lot or the 2-hour parking spaces located on the lower level of Parking Structures A1, B2 and C.
Travelers are encouraged to be aware of their surroundings and report questionable objects or activities, "If You See Something, Say Something™." To report a suspicious object or activity, dial 0 for the operator, dial 2-5000 from a white courtesy phone or notify an Airport employee or a uniformed officer.
For more Airport travel tips, visit ocair.com/flightinformation/traveltips. Also visit the TSA website for a list of frequently asked questions.

OC Animal Care/Pet of the Week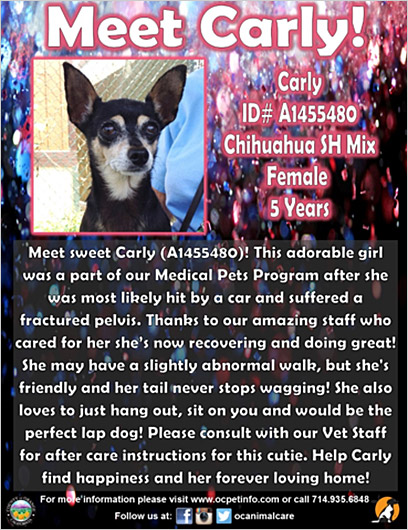 Click on the image above to view a PDF version.

Out and About South County

Aliso Viejo

Join the Aliso Viejo Community Association and the City of Aliso Viejo in celebrating our nations' Independence Day on Monday, July 4th from 6 to 9:30 p.m. at the Aliso Viejo Town Center Grand Park. This very popular annual event will feature children's arts and crafts, face painting, community booths, and bounce houses, along with live entertainment including the popular local band, Skinny Little Twits. Food and beverages will be available for purchase supporting local non-profit organizations and a low-level fireworks show will begin shortly after dusk. In addition, the annual Homemade Apple Pie Contest will be held. For more information click here.

Also this weekend in Aliso Viejo, don't miss the city's 15th Anniversary Celebration on Saturday, July 2nd. Click here, or see the flyer below for more details on all the fun!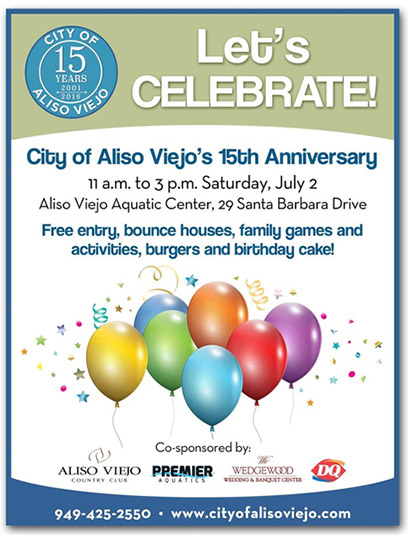 Dana Point

Don't miss one of South Orange County's best aerial fireworks displays right here in your own backyard! Gather the family and friends, tune your radio to KSBR 88.5FM, look toward the skies over Doheny State Beach and experience this patriotic extravaganza. The fireworks are synchronized to a captivating musical score on 88.5FM KSBR! This event will take place from 9:00 p.m. to 11:00 p.m. at the Dana Point Harbor located on 24650 Dana Point Harbor Drive, Dana Point CA. If you have any questions please call the Recreation at (949) 248-3530. For more information click here.

Laguna Hills

Come celebrate America's birthday at the City of Laguna Hills annual Fourth of July Celebration. Bring your family and friends to enjoy the fun, food and festivities! Carnival rides and games, live music, patriotic crafts and face painting will all be part of the celebration along with a fabulous fireworks show to conclude the evening. Food and drinks will be available for purchase. Seating is not provided so don't forget your lawn chairs and umbrellas! This event will take place from 4:00 p.m. to 9:30 p.m. at the Community Center & Sports Complex located on 25555 Alicia Parkway, Laguna Hills, CA. For more information click here.

Laguna Niguel

Kick off your Independence Day festivities at Crown Valley Park located on 29751 Crown Valley Parkway, Laguna Niguel, CA! Join the 38th Annual Run in the Parks hosted by the Laguna Niguel Family YMCA. Registration opens at 6:00am for the 5K Run/Walk & 10K Run. Children's Races begin at 9:30am. After the run enjoy the 34th Annual Pancake Breakfast, hosted by the Laguna Niguel Chamber of Commerce in conjunction with the YMCA Run in the Parks. Breakfast is served 7:30-11:00 a.m. Cool off in the Crown Valley Pool with free lap swim from 9 a.m-12 p.m & recreation swim from 12-5 p.m. Kick off your evening festivities with a concert by Undercover Live (variety band) followed by the Fireworks Spectacular at 9 p.m. at the Laguna Niguel Regional Park. You won't want to miss this beautiful and spirited display! For more information click here.

Lake Forest

The City of Lake Forest and the El Toro High School Parent Student Teacher Organization (PSTO) invite you to celebrate Independence Day with us! Come and participate in our 22nd Annual Lake Forest Charger 5K Run/Walk at 7:30 a.m. on Monday, July 4th, 2016. All proceeds from this fundraiser go toward purchasing educational supplies, equipment and programs that benefit the students of EI Toro High School. Plan to stay for the city's annual Independence Day parade at 10:00 a.m. For more information about the 5k Run/Walk click here. For more information about the 4th of July Parade click here.

Mission Viejo

Make your plans to celebrate our nation's independence at the annual 4th of July Street Faire and Fireworks Spectacular, hosted by the Mission Viejo Activities Committee, on Olympiad Road between Marguerite Parkway and Melinda Road. The fun lasts from noon to 9 p.m., and features rides, games, crafts, comedy and live music performances from Blind Alley, The Emperors and more. This exciting carnival atmosphere concludes with an extraordinary fireworks display over Mission Viejo. For more information, call 949-830-7066 or click here.

San Clemente

City of San Clemente hosts a Fireworks Show from the San Clemente Pier located on 622 Avenida Del Mar, San Clemente, CA beginning at 9:00 p.m. The fireworks display can also be seen from many beaches and hilltop areas in and around San Clemente. The end of the Pier, opposite the entrance, will close at noon on July 3rd for preliminary preparation and the entire Pier will close on July 4th at 8:00 a.m. For more information click here.

San Juan Capistrano

Celebrate the Fourth of July at the San Juan Capistrano Sports Park located at 25925 Camino Del Avion in San Juan Capistrano on Monday, July 4. Gates open at 12:00 p.m. with a full scale carnival offering children and parents plenty of fun. All rides and games require purchase, with the exception of a free mechanical train ride through the Sports Park and good old fashioned family picnic games that all ages can participate in. Organizations, vendors and businesses will be selling great food, wine, beer, sweet treats and goods along with exhibitors. "Family Style" will perform on the main stage at 6:00 p.m. and keep the crowds entertained with music that everyone will enjoy. The evening culminates with a Choreographed Fireworks Display at 9:00 p.m. Bring your chairs & blankets. Canopies are welcome in the back portion of the sports park. Remember .....No personal barbecues, pets or fireworks. There is free Sports Park and street parking available. Vendor, exhibitor and sponsorship opportunities are still available. For more information call (949) 493-5911 or click here.

Last but not least this week I:

Chaired the Board of Supervisors meeting.
Presented a Board resolution in honor of the 95th anniversary of OC Public Libraries.
Presented a Board resolution in honor of Andrea Ramos, Orange County Finalist of the Cox Conserves Heroes program.
Presented a Board resolution to Orange County Information Technology in honor of its award-winning OC Expediter program.
Presented Board resolutions to the Orange County Health Care Agency, Probation Department, and Sheriff Department in appreciation for their provision of mutual aid in the aftermath of the terrorist attack in San Bernardino.
Participated in the OCTA Board of Directors meeting.
Presented a certificate of recognition to Alex Probolsky in honor of his volunteer work collecting gift baskets for patients at CHOC Hospital in Orange.
Spoke at the Laguna Beach City Council meeting and received recognition for helping to facilitate the OCTA pilot program, Laguna Beach Summer Breeze.
Attended The Friendship Shelter event at Mozambique in Laguna Beach.
Spoke at the Dana Point Harbor Street Improvements Groundbreaking Ceremony.
Adjourned the Board of Supervisors meeting in memory of James Emmi.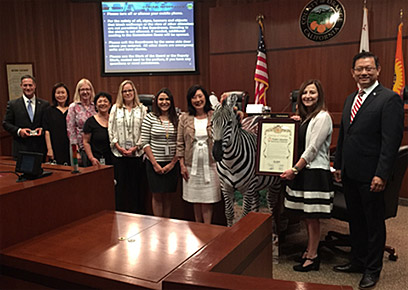 Presenting a Board resolution in honor of the 95th anniversary of OC Public Libraries.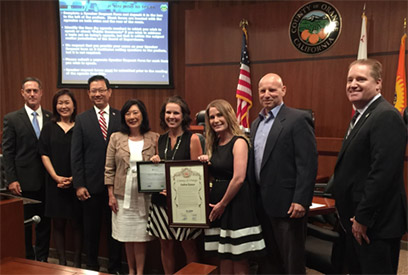 Presenting a Board resolution in honor of Andrea Ramos, Orange County Finalist of the Cox Conserves Heroes program.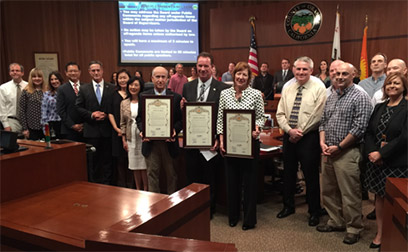 Presenting Board resolutions to Health Care Agency Director Mark Refowitz, Probation Department Chief Steve Sentman, and Sheriff Sandra Hutchins in appreciation for their departments' provision of mutual aid in the aftermath of the terrorist attack in San Bernardino.



With Marshall Innins (left) and Gregg Abel at The Friendship Shelter event at Mozambique in Laguna Beach.

My Staff:

Attended the San Clemente Audible Warning System ribbon cutting.
Attended the 2016 Education in Review presentation with CUSD Superintendent Kirsten Vital and Saddleback College President Dr. Tod Burnett at the Ocean Institute in Dana Point.
Presented a certificate of recognition in honor of the M&C Grill ribbon cutting in Rancho Santa Margarita.
Presented certificates of recognition to Sea Scouts Jessica Claire Huber and Ryan Donald Clark in honor of their Quartermaster Bridge of Honor Ceremony at the Ocean Institute in Dana Point.
Presented a certificate of recognition in honor of the Laguna Dental & Orthodontics ribbon cutting.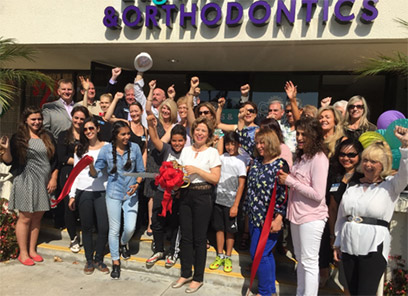 Cutting the ribbon at the Laguna Dental & Orthodontics ribbon cutting in Laguna Niguel.

South County Elected Officials in the Community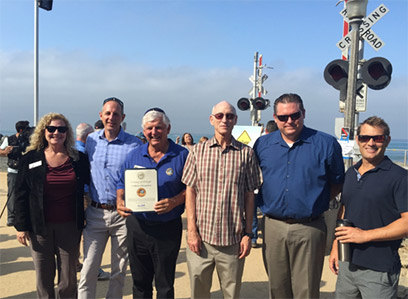 Recognizing the City of San Clemente for the implementation of the audible warning system (AWS) at 7 pedestrian crossings with the collaboration of OCTA. Pictured: Mayor Pro Tem Kathy Ward, Mayor Bob Baker, Council Member Tim Brown and City staff.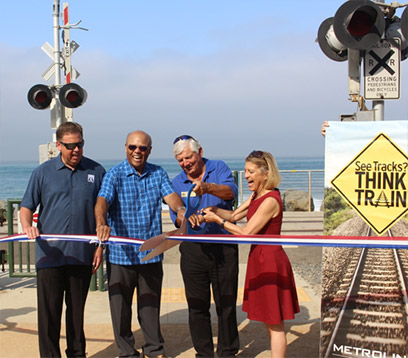 OCTA CEO Darrell Johnson, Charlie Hargood, Mayor Bob Baker and Council Member and OCTA Chair Lori Donchak commemorating the San Clemente AWS Ribbon Cutting.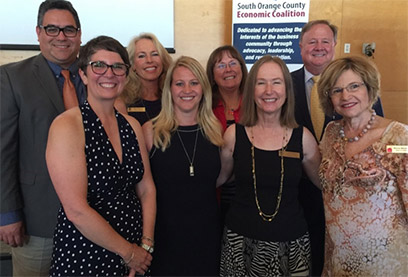 South Orange County Community College District (SOCCCD) Trustee Gary Pritchard (left), Capistrano Unified School District (CUSD) Superintendent Kirsten Vital, CUSD Board President Amy Hanacek, CUSD Foundation Director Michelle Hart, CUSD Trustees Martha McNicholas and Gila Jones, Saddleback College President Dr. Tod Burnett, and SOCCCD Trustee Marcia Milchicker at the Education in Review luncheon at the Ocean Institute.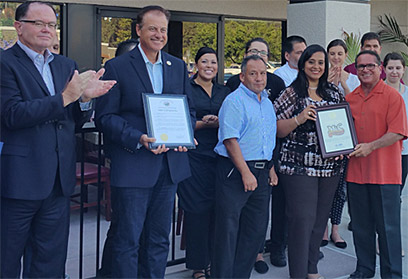 Rancho Santa Margarita Councilman Mike Vaughn (left) and Mayor Tony Beall at the ribbon cutting for M&C Grill.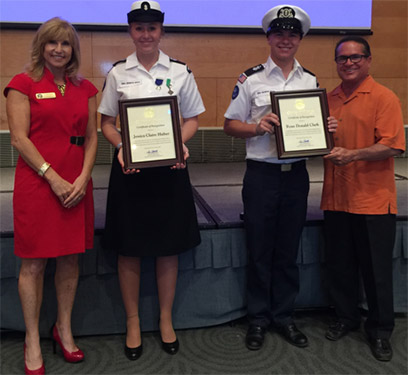 Laguna Niguel Mayor Laurie Davies (left) at the Quartermaster Bridge of Honor Ceremony at the Ocean Institute.

For questions or comments regarding Supervisor Bartlett's E-Newsletter please contact the Supervisor's office staff at: (714) 834-3550 or Tanya.Flink@ocgov.com.