Fifth District Dispatch

County Animal Shelter Waives Animal Adoption Fees

Faced with an abundance of dogs, cats and rabbits filling cages, the OC Animal Shelter will begin waiving fees for pets being adopted by residents from across Orange County after the waivers were approved by the Board of Supervisors and the shelter's city partners.

Regular adoption fees – with the exception of a $27 charge for rabies licenses – will be waived beginning Thursday, November 3, until capacity at the shelter drops below 60%. We hope that by waiving adoption fees, this will provide an additional incentive for the swift and responsible adoption of shelter animals to prevent overcrowding and provide them with loving new homes.

The waivers were approved by the Board of Supervisors on October 25 but implementation was slightly delayed pending technical adjustments to the shelter's fee system. The waiver calls for fees to be waived whenever the shelter's capacity exceeds 80%.

The shelter has been hovering at around 95% capacity for the last several weeks. Much of the animal influx was due to the impounding of 200 rabbits seized from a home last month—about 150 of which remain at the shelter. The facility has been housing between 575 and 630 animals, which is about 200 more than even the busiest times of the year.

OC Animal Care is encouraging animal lovers to permanently adopt or temporarily foster a shelter pet. "Staff and volunteers from all departments are chipping in to help provide care to these animals but what they really need is a loving home." said OC Animal Care Director Jennifer Hawkins, DVM.

For more information about the OC Animal Shelter, please visit: http://ocgov.com/gov/occr/animal/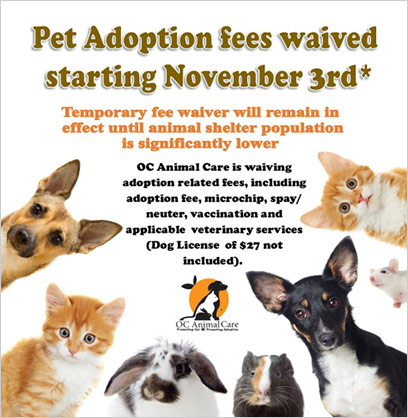 Click on the image above to view a PDF version.

OC Moves

I-5 South County WEEKEND Traffic Alert

Orange County Transportation Authority is putting your transportation sales tax dollars to work through improvements on Interstate 5 (I-5) in South County.

This Friday, November 4 from 10 PM to Saturday, November 5 at 12 PM, the northbound I-5 will be reduced to one lane at Avenida Pico to allow crews to shift traffic to the newly constructed bridge over Avenida Pico. In addition, the northbound 1-5 off-ramp and on-ramp will be closed.

The entire project will improve traffic flow along a vital South County freeway by adding a carpool lane in both directions along a nearly 6-mile stretch of the I-5 between Avenida Pico in San Clemente and San Juan Creek Road in San Juan Capistrano. These improvements are anticipated to be complete in early 2018.

OCTA and Caltrans worked together on extensive outreach to get drivers to avoid the area or use alternate routes. I encourage local residents and drivers to expect significant delays and look for project updates at www.octa.net/I5South. I appreciate your patience through the construction.
DETOUR
Eastbound Avenida Pico motorists who would like to go northbound on I-5 should use West Avenida Vista Hermosa.
Westbound Avenida Pico motorists can access northbound I-5 by using Calle Frontera and Avenida Vista Hermosa.
Northbound I-5 motorists can access Avenida Pico via the Avenida Vista Hermosa off-ramp.

Applications for OCTA Public Member Position due Nov. 14

Do you know someone who wants to make a difference in Orange County public transportation? OCTA is searching for the right person to represent the public on its 18-member Board of Directors. Voting members include five members of the Orange County Board of Supervisors, ten Orange County city members, and two public members. A non-voting member, representing the California Department of Transportation, also sits on the Board.

OCTA is seeking applicants for one public member seat for a four-year term.

Candidates must be residents of Orange County and should have some knowledge of transportation, finance, and OCTA priorities, and an interest in representing the public. A person who is currently serving as an elected official within the County, an elected official of any agency or special district within the County, or an elected official of the County of Orange, and who has held any of those positions in the past four years, is not eligible to apply.

The person selected will be asked to devote 15 to 20 hours each month to Board business, including two monthly Board of Directors meetings and other activities. A stipend is available. Documents required for application are due no later than Monday, Nov. 14 at 5 PM. To learn more about this opportunity and how to apply, visit here.

County Connections

OC Health Care Agency
The Health Care Agency Adopts a 'Shark Tank' Approach to Innovation

Public Health Services (PHS) launched an innovative 'Shark Tank' challenge for staff to present their ideas and compete to receive one-time funds ranging from $25,000 to $100,000 to implement their proposals.

In FY 2015-16, PHS leadership seized on the opportunity afforded by a one-time increase in available funding to support new initiatives that address objectives identified in the Public Health Services Strategic Plan 2014-2016.

Staff from across all Public Health programs were encouraged to submit proposals on projects that would address goals identified in the plan that include five focus areas:

Optimal Birth Outcomes
Chronic Disease Prevention
Chronic Disease Management
Reproductive Health
Food Safety
With props in hand, speeches ready and game faces on, groups set-out to pitch their proposals to a panel of sharks (judges) that consisted of representatives from PHS, Administrative Services and the Director's Office. Each had the hopes that they could be the next PHS entrepreneur to get their projects funded.

After programmatic questions were asked and presentations completed, judges scored a total of 14 proposals based on a set of criteria that focused on alignment with the Strategic Plan, strength of description, the initiative's ability to be evaluated and cost. Out of the 14 received, the following seven unique and innovative initiatives were funded.

Promoting Optimal Birth Outcomes ($18,000) – The Family Health Division partnered with the March of Dimes® to host the "Promoting Optimal Birth Outcomes" training for PHS and Behavioral Health Services clinical staff. The training helped to support consistent messaging for prenatal and preconception/interconception health care.


5 Star Merchant Program ($6,000) – Tobacco Use Prevention Program (TUPP) staff increased adherence checks (looking for compliance with state laws) at tobacco retailers located in areas of Orange County that have a higher number of youth smoking. Retailers meeting criteria were rewarded by receiving a "5 Star Merchant" certificate, window cling, penny tray and recognition in their local newspaper through an ad that listed their name and how they qualified for the award.


Smoke-Free Environments ($13,000) – To reduce smoking in Orange County and promote smoke-free environments, TUPP worked with a graphic consultant to develop artwork for signs in English, Spanish, Vietnamese, Korean and Farsi, and in a variety of colors and formats. The artwork was also printed on various promotional items with a tagline "Enjoy Your Local Smoke-Free Environments" that were provided to community members.


Physical Activity in Faith-Based Organizations ($15,000) – To create physical activity opportunities at faith-based organizations, Health Promotion staff worked with leadership and active community members at three churches in Santa Ana and Garden Grove. Exercise equipment was purchased and staff identified partners to teach physical activity classes and lead walking groups. Funds were also used to purchase translation equipment for community outreach meetings.


Chronic Disease Management ($15,000) – The Public Health Nursing division implemented several trainings to increase expertise for nurses around supporting clients in managing chronic diseases. Funds were also used to purchase iPhone applications for medications, medical tools and reminder systems for nurses.


Hand Washing Campaign ($68,000) – Environmental Health used funding to produce themed hand washing signs around the "Art of Hand Washing." A "dos and don'ts" of hand washing story board was also developed in multiple languages to help reinforce positive behaviors of food handlers, as well as a logo to be printed on promotional items and shirts for food facility inspectors to wear during inspections.


Foodborne Illness Prevention ($38,000) – To reduce foodborne illness cases, Environmental Health's project focused on four areas: High School Food Safety Education, Food Employee Education, Food Safety at Home and Foodborne Illness Training for Epidemiology and Assessment Staff.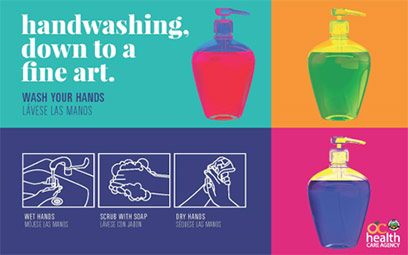 OC Waste and Recycling
Score a Recycling Goal with the Anaheim Ducks at the Honda Center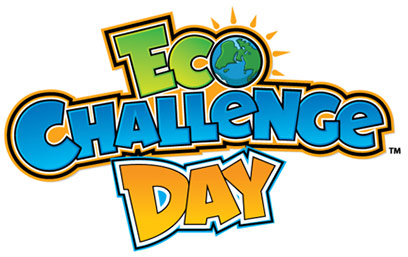 OC Waste & Recycling is partnering with the Anaheim Ducks, Discovery Cube and Goodwill Orange County to encourage OC residents to take the Eco Challenge. Bring your e-waste, gently used clothing, household goods and papers for shredding and safe and efficient disposal—and bring the family for lots of fun and learning.

Be among the first 200 cars to arrive so you can score two tickets to a Ducks game, including a post-game skate, or four tickets to Discovery Cube.

This will be wonderful family event. The EcoChallenge is a great motivator to remind us to do our part to help make Orange County a sustainable place to live for current and future generations.

The Anaheim Ducks Eco Challenge Day will be held on Saturday, November 5, 8 AM - 11 AM at the Honda Center.

For more information, please visit www.ocecochallenge.com.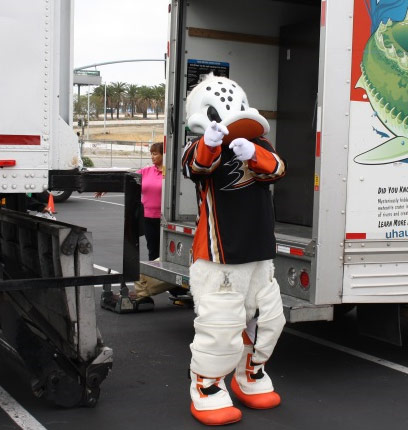 OC Animal Care/Pet of the Week


Click on the image above to view a PDF version.

OC Sheriff's Department

Dana Point DUI/Drivers License Checkpoint Planned Tonight

The Orange County Sheriff's Department Traffic Unit will be conducting a DUI/Drivers License Checkpoint on Friday November 4, in Dana Point between the hours of 7 p.m. and 3 a.m.

The deterrent effect of DUI checkpoints is a proven resource in reducing the number of persons killed and injured in alcohol or drug involved crashes. Research shows that crashes involving an impaired driver can be reduced by up to 20 percent when well-publicized DUI checkpoints are conducted routinely. DUI Checkpoints are placed in locations based on collision statistics and frequency of DUI arrests, affording the greatest opportunity for achieving drunk and drugged driving deterrence. Locations are chosen with safety considerations for the officers and the public.

Law enforcement emphasizes the preventable nature of drunk driving reminding everyone that all it takes is a little planning ahead. Designate a sober driver or call a cab. But whatever you do, don't drink and drive. The California Office of Traffic Safety DDVIP (Designated Driver VIP) mobile app is now available for free download on iOS and Android devices. Launched last year, the new DDVIP app offers enhanced features, allowing users to "Map a Spot" with their current location to find DDVIP partnering establishments in their area or a "List of Spots" to search all participating bars and restaurants throughout California. Users will be offered free incentives at each bar to celebrate their life saving role.

Drivers caught driving impaired can expect the impact of a DUI arrest to include jail time, fines, fees, DUI classes, other expenses that can exceed $10,000 not to mention the embarrassment when friends and family find out.

Out and About South County

Dana Point: Sponsor a Marine for Thanksgiving Dinner

Let's celebrate our Marines & their families with a festive, fully plated Thanksgiving dinner and desserts! Come join in the celebration with our Marines, Sailors, Wounded Warriors and their families.

The meal, desserts, drinks, raffle prizes and entertainment are our way of saying Thank You and all are complimentary for our 5th Marines thanks to your support.

On Thanksgiving Day, November 24, 2016, Waterman's Harbor Restaurant will again be hosting for the 5th year a complete plated Thanksgiving Dinner, Open Bar, Dessert and Coffee for our Marines and their Families at Waterman's Harbor Restaurant in Dana Point.

DONATE TODAY!

The cost to Sponsor a Marine or Family Member is only $35/Person. To Sponsor a Marine(s) and their Family Member(s) please click here.

Laguna Niguel: Holiday Toy Drive

Support Our Military Families This Holiday Season! Purchase a new toy or gift card and leave it with us today! Toys for 1-12 year olds and gift cards for teenagers are greatly appreciated. This collection will take place November 11-13 from 9 AM to 6 PM at the Walmart on Alicia Parkway. For more information, please click here.

San Juan Capistrano: The Ecology Center's Makers Market

On November 19 between 11 AM – 5 PM, come explore 40+ SoCal makers and food artisans for a one of a kind market. Support local economy and intentional, sustainable goods. Plus, enjoy fun activities such as Wildcraft Lab for kids, musical guests, & artisan demonstrations. There will also be live music from Paul Cannon IRON SAGE WOOD, among others.

Handmade: A Maker's Market celebrates goods that are functional, well designed and handmade by our local community. Choose to buy locally produced and handmade goods, rather than factory made. When we do so, we keep our money and skills inside our community to strengthen and grow our economy while supporting talented, skilled and artistic individuals.

Visit the Ecology Center's website for a list of participating artisans and for more information on the Center's upcoming events.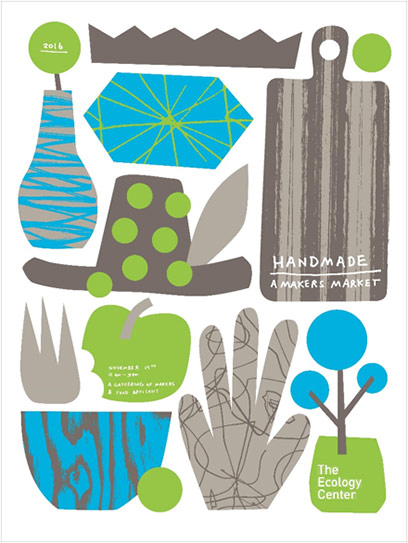 Mission Viejo: Parent Project

Parents are invited to take part in the Parent Project program that is designed to help children grow into safe and capable adults. For the last several years, the City of Mission Viejo has offered the 10-week program that was created for parents with strong willed or out-of-control adolescent children. Meetings are every Tuesday at the Norma P. Murray Community Center. Cost is $30 per person. For more information, click here.

Rancho Santa Margarita: Electronic Waste and Document Shredding Event

The City of Rancho Santa Margarita is offering a free electronic waste disposal service and document shredding event on Saturday, November 5, 2016 from 8:00 a.m. to 12:00 p.m. in the RSM City Hall parking lot. The event coincides with SAMLARC's "Haul in the Fall" community-wide clean-up effort. For more information, click here.

Last but not least this week I:

Attended the CalOptima Board and Strategic Planning Meeting.
Spoke at UCI's Infrastructure Symposium regarding transportation investments in Orange County.
Presented a certificate of recognition in honor of the grand reopening of the Santa Ana Country Club.
Met with Orange County's Mental Health Board.
Attended the Camino Health Center Fashion Show.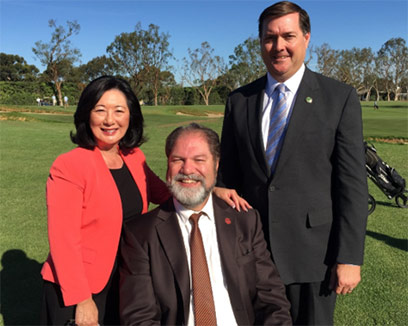 With Senator John Moorlach and Assemblyman Bill Brough at the grand reopening of the Santa Ana Country Club.

My Staff:

Presented a proclamation in honor of Susan Hinman upon her retirement after 17 years on the Municipal Water District of Orange County (MWDOC) Board of Directors.
Presented a certificate of recognition at the ribbon cutting ceremony for Our Father's Table in San Juan Capistrano.
Attended the Code for America Conference.
Presented a certificate of recognition to Tutto Fresco restaurant owner Steve White at the Coto de Caza/RSM Rotary del Sol Ethics in Business awards breakfast.
Presented certificates of recognition to Husse, Ironwood Wealth Management, Keller Williams Realty, and Serendipity Payroll at the Laguna Niguel Chamber multi-member ribbon cutting.
Presented a certificate of recognition at the Lake Forest Modern Dental ribbon cutting.
Met with the OC Aging Collaborative.
Attended the ACC-OC Legislative Briefing.
Attended the Laguna Niguel Chamber of Commerce Government Affairs Committee meeting.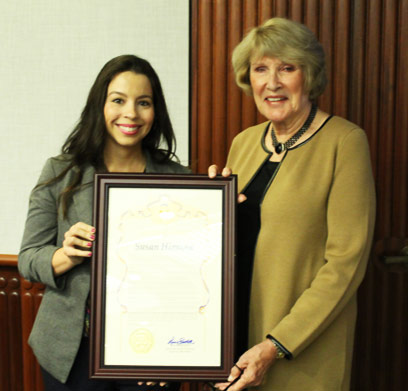 Presenting a proclamation to MWDOC Director Susan Hinman upon her retirement.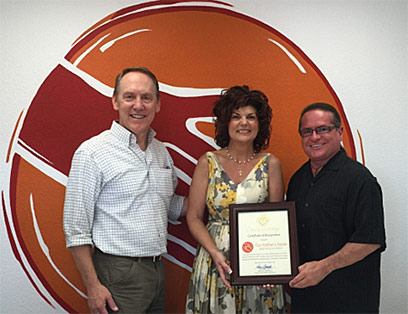 Presenting a certificate of recognition to Gina Seriel of Our Father's Table, with Scott Larson, Chair of the OC Commission to End Homelessness.

South County Elected Officials in the Community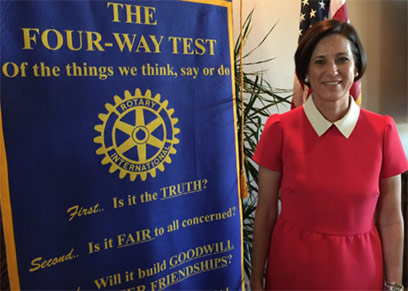 Congresswoman Mimi Walters at the Coto de Caza/RSM Rotary del Sol Ethics in Business awards breakfast.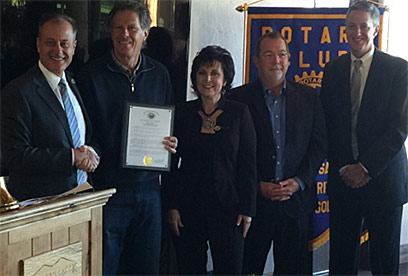 RSM Mayor Tony Beall with Ethics in Business award recipient Steve White, Mayor Pro Tem Carol Gamble, and Councilmen Jerry Holloway and Brad McGirr at the Coto de Caza/RSM Rotary del Sol breakfast.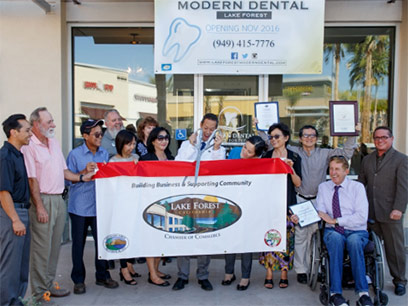 Lake Forest Mayor Pro Tem Scott Voigts (second from right) at the Modern Dental ribbon cutting.

For questions or comments regarding Supervisor Bartlett's E-Newsletter please contact the Supervisor's office staff at: (714) 834-3550 or Sara.May@ocgov.com.