County Connections

2016 Conditions of Children Report Now Available

This invaluable tool includes trend data about Orange County children's health, conditions of poverty, education, safety, and more. It is a must-read for every individual working to improve the lives of children and families in Orange County. The good news is that of 27 indicators, 17 measures with trend data show signs of improvement!

This report makes data about children, youth and families of Orange County accessible and relevant to the public. It can be used in research, as well as to strengthen and guide the collaborative efforts of organizations working on behalf of children in Orange County. By shining a light on the status of children and families, it highlights issues that need to be addressed, measures progress toward healthier outcomes, and allows the celebration of victories along the way.

To download a copy of the full report and to sign up for future electronic reports and notices, visit http://ochealthinfo.com/phs/about/family/occp/report.

CalOptima: Seeking Candidates to Serve on the CalWorks Member Advisory Committee

The CalOptima Board of Directors welcomes input and recommendations from the community regarding issues concerning CalOptima programs. For this reason, the CalOptima Board encourages members and community advocates to become involved through an advisory group known as the Member Advisory Committee (MAC).

The Member Advisory Committee advises the CalOptima Board of Directors and staff. The CalOptima MAC is composed of 15 members representing the various constituencies that CalOptima serves. The charge of the committee is to:

Provide advice and recommendations to the CalOptima Board on issues concerning CalOptima programs as directed by the CalOptima Board.
Engage in study, research and analysis of issues assigned by the Board or generated by the committee.
Serve as a liaison between interested parties and the Board.
Assist the Board in obtaining public opinion on issues relating to CalOptima programs.
Initiate recommendations on issues for study to the CalOptima Board for their approval and consideration.
Facilitate community outreach for CalOptima and the Board.

At this time, CalOptima is seeking a candidate to participate on its Member Advisory Committee for the foster children seat. Service on the MAC is voluntary and with no salary.

The committee encourages interested individuals with knowledge of Medi-Cal and Medicare. To apply or to nominate an individual for the Member Advisory Committee, please mail, fax or email the attached candidate application by December 16, 2016, along with a biography or résumé to:



CalOptima

Attn: Becki Melli

505 City Parkway West

Orange, CA 92868

Fax: 714-481-6469 or email:

bmelli@caloptima.org


If you have any questions, please call 714-246-8635.

OC Moves

Thanksgiving Travel Tips From John Wayne Airport

Airports across the country are anticipating a record-setting year-end holiday travel season. The Thanksgiving holiday is one of the most heavily traveled holiday periods, and passengers traveling through John Wayne Airport (JWA) between Friday, November 18 and Monday, November 28 will experience higher-than-normal passenger traffic. JWA travelers can visit www.ocair.com for real-time flight status, parking availability, and road closures and construction activity near the Airport.

I can assure you that during this busy holiday season, visitors to John Wayne Airport will experience the same friendly staff, superior guest amenities, and safe and secure environment they rely upon. Wherever you are travelling to celebrate the Thanksgiving holiday, the airport wishes you a safe and enjoyable trip.

Travel Tips

All passengers flying out of JWA are encouraged to arrive 90 minutes to two hours before scheduled departure times for domestic flights and three hours for international flights to find parking, check luggage and go through the security screening checkpoint. Passengers who are members of TSA Pre✓™ can expedite the screening process in Terminals A, B and C.
Passengers are allowed one small carry-on bag plus one personal item as long as the carry-on bag fits airline dimensions. Check with individual airlines for specifics. For helpful information about the 3-1-1 liquids rule for carry-on bags and other travel tips from the Transportation Security Administration (TSA) please visit the TSA website.
"If You See Something, Say Something™" To report a suspicious object or activity in the Riley Terminal, dial "0" from a White Courtesy Phone to reach an operator, or dial 2-5000 to reach Airport Police Services, or you may notify an Airport employee or a uniformed officer. Guests may also dial 949-252-5200 from a mobile device.
Parking at John Wayne Airport
Curbside Valet Parking is available for $30 per day, located on the Departure (upper) Level between Terminals A and B, or in front of Terminal C.
Parking Structures A1, A2, B2 and C are located adjacent to and directly across from the Riley Terminal at a rate of $2 per hour and $20 per day, with the first 15 minutes being free for those dropping off and picking up passengers. Off-site Main Street Parking Lot located at 1512 Main St., Irvine, for $14 per day with free shuttle service to/from the Riley Terminal every 15 minutes.
Travelers should plan ahead and visit the Parking Availability section on ocair.com prior to arriving at the Airport or call 949-252-5200 to inquire about real-time parking availability.
Passenger Pick-up/Drop-Off
Drivers picking up passengers are encouraged to utilize the Cell Phone Waiting Lot or the 2-hour parking spaces, located on the lower level of Parking Structures A1, B2 and C. Access to Terminal parking structures is available from the Departure (upper) Level only.
Color-coded and numbered columns along the white curb on the Arrival (lower) Level roadway make meeting arriving passengers easy. Column 14 is also a designated JWA Yellow Cab pick-up location for Terminal C.
Transportation Network Companies Uber, Lyft and Wingz utilize the color-coded and numbered columns to pick-up passengers curbside on the Arrival (lower) Level roadway. For more information about John Wayne Airport, visit ocair.com.

TCA and Caltrans Seeking Public Comments for Proposed 241/91 Express Connector Project

The Transportation Corridor Agencies (TCA) and Caltrans are proposing to build a direct, median-to-median, tolled connector to link the northbound 241 Toll Road and eastbound 91 Express Lanes and to link the westbound 91 Express Lanes to the southbound 241 Toll Road. This "Express Connector" would decrease traffic congestion, enhance safety by reducing weaving across lanes, and improve toll road and toll lane access in Orange and Riverside Counties.

TCA and Caltrans welcome your comments. The draft supplemental Environmental Impact Report/Environmental Impact Statement is available for public review from Nov. 7, 2016 to Jan. 9, 2017. An open house style public hearing will be held Tuesday, Nov. 29 from 5:30 to 8:30 PM at the East Anaheim Community Center, 8201 E. Santa Ana Canyon Rd., Anaheim.

If you are unable to attend the public hearing in person, you can take part in an online "virtual public hearing" by viewing a video during or after the public hearing. Visit the project website to view the virtual public meeting (available on and after Nov. 29 at 5:30 PM), learn more about the proposed project, how to submit comments, and sign up for updates.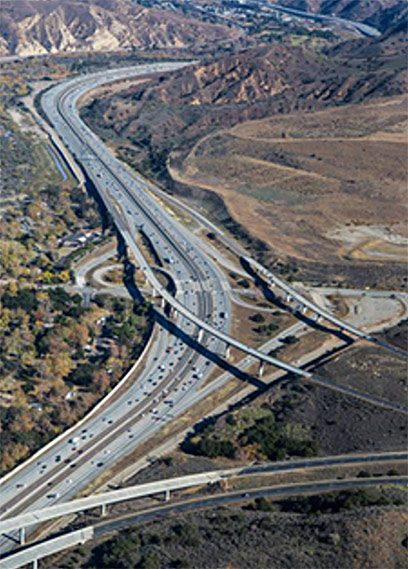 La Pata Traffic Stoppage Saturday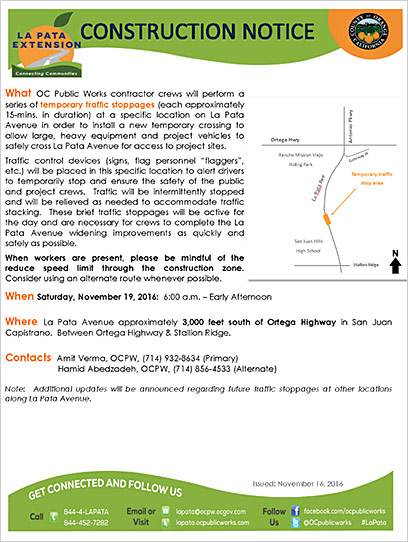 Click on the image above to view a PDF version.

Turkey Trot Road Closure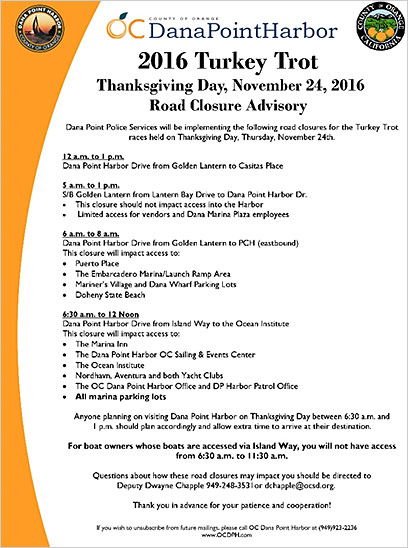 Click on the image above to view a PDF version.

OC Animal Care/Pet of the Week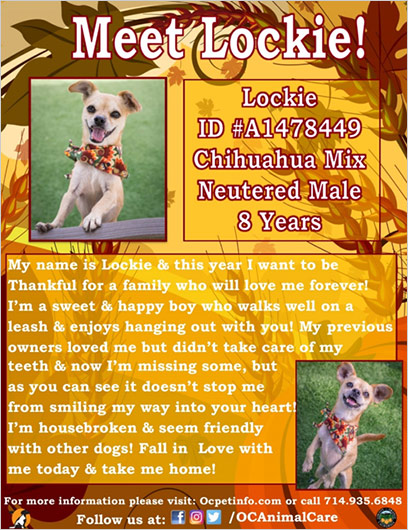 Click on the image above to view a PDF version.

Out and About South County

Dana Point: Turkey Trot

Located in the beautiful Dana Point Harbor, the Dana Point Turkey Trot is celebrating its 39th year! The annual Turkey Trot will take place on Thursday, November 24, 2016 at 6:00 AM. Bring your family and friends to wobble before you gobble. Our flat, scenic race features a 10k, 5k and Kids Gobble Wobble. Join us on Thanksgiving Day and give yourself an excuse for an extra piece of pie! To register click here.

Laguna Beach: Sawdust Festival/Winter Fantasy Art Show Opening Night

The Sawdust Festival grounds will be transformed into a winter wonderland where 175 artists create, display and sell original creations over the course of five weekends. The Winter Fantasy offers the most unique holiday shopping in all of Southern California. Art media includes jewelry, clothing, fused and blown glass, ceramics, woodwork, forged metals, painting, photography, sculpture, clothing and textiles.

Experience unique artwork by 175 artists, live holiday entertainment, great outdoor cafes, art classes and demonstrations, petting zoo, Santa and much, much more! With amazing art gifts, thousands of holiday decorations and picture-perfect moments, the Sawdust's Winter Fantasy will become your family's holiday tradition. Click here for more information.

Mission Viejo: 46th Annual Gifts and Goodies Boutique

On November 19th, the Mission Viejo Activities Committee will host its 46th annual holiday extravaganza. With a long standing reputation as one of the best boutiques in South Orange County, this show features eighty-six talented artisans who display hand crafted items for holiday decorating, gift ideas, ornaments and specialty items to help with your gift shopping list this year. Best of all, parking and admission are free! Doors at the Norman P. Murray Community Center open at 8 AM and close at 5 PM.

San Clemente: Tree Lighting Celebration

Celebrate the holiday season with a Tree Lighting Celebration at the Outlets at San Clemente. The tree lighting celebration will take place on November 19th 2016 from 4:00 PM- 6:30 PM. Hosted by Santa and his reindeer, the event features a live reindeer meet-and-greet, roaming Christmas carolers, a photo booth, crafts, face-painting, balloon animals and the Grand Finale – the lighting of a fresh-cut 40-foot tall White Fir tree from Mt. Shasta covered in more than 6,000 twinkling, multi-colored lights as "snow" falls over San Clemente. Plus, after the event, guests can get a head-start on Christmas shopping!

San Juan Capistrano: The Ecology Center's Makers Market

On November 19 between 11 AM – 5 PM, come explore 40+ SoCal makers and food artisans for a one of a kind market. Support local economy and intentional, sustainable goods. Plus, enjoy fun activities such as Wildcraft Lab for kids, musical guests, & artisan demonstrations. There will also be live music from Paul Cannon IRON SAGE WOOD, among others.

Handmade: A Maker's Market celebrates goods that are functional, well designed and handmade by our local community. Choose to buy locally produced and handmade goods, rather than factory made. When we do so, we keep our money and skills inside our community to strengthen and grow our economy while supporting talented, skilled and artistic individuals.

Visit the Ecology Center's website for a list of participating artisans and for more information on the Center's upcoming events.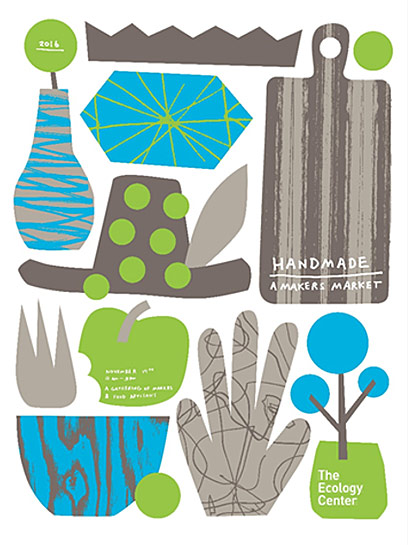 Last but not least this week I:

Participated in the OCTA Board and Legislative & Communications meetings.
Participated in a County Procurement Subcommittee meeting.
Observed a portion of the Whatever It Takes (WIT) Court.
Interviewed live with Charter Local Edition.
Attended the KidWorks Luncheon to support community development.
Attended the Laguna Niguel Chamber's Newly Elected Officials Meet & Greet Reception, held at the Orange County Association of Realtor's office.
Participated in the OCFA Board meeting.
Lead the Pledge of Allegiance and presented Certificates of Recognition at the Laguna Niguel Chamber's Annual Meeting & Awards Breakfast.
Attended the Senior Citizen Advisory Council meeting.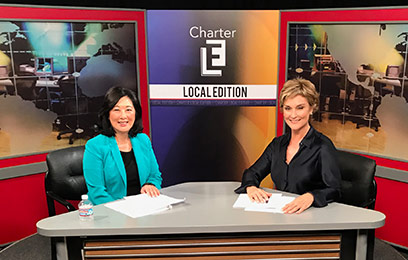 Live interview with Leslie Leyton at Charter Local Edition.

My Staff:

Presented a Certificate of Recognition in honor of the Ellie's Table grand opening in San Juan Capistrano.
Attended the TCA Joint Strategic Planning Ad Hoc.
Attended the Orange County Business Council's annual Turning Red Tape into Red Carpet Awards.
Presented a Certificate of Recognition to South Coast Water District Director Richard Dietmeier in honor of his retirement.
Presented a Certificate of Recognition in honor of the MOD Pizza ribbon cutting in Lake Forest.
Presented a Certificate of Recognition in honor of the Awoken Life ribbon cutting in Laguna Niguel.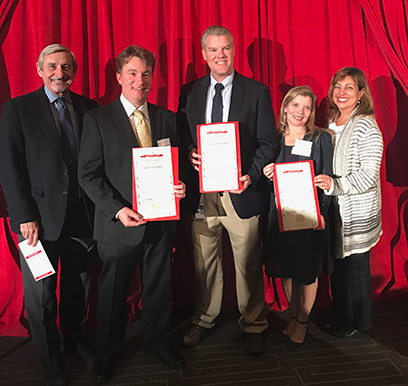 A few nominees at the annual Turning Red Tape Into Red Carpet Awards.

South County Elected Officials in the Community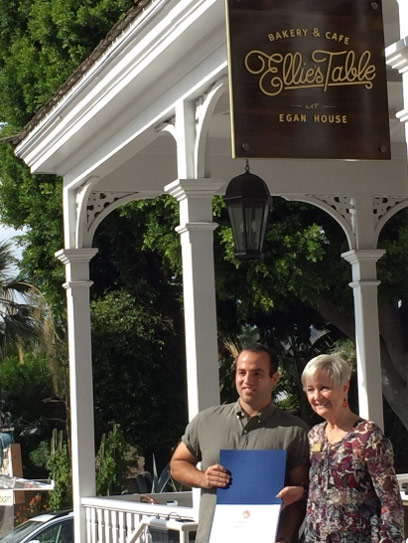 San Juan Capistrano Mayor Pro Tem Kerry Ferguson at the Ellie's Table ribbon cutting at the historic and newly restored Egan House.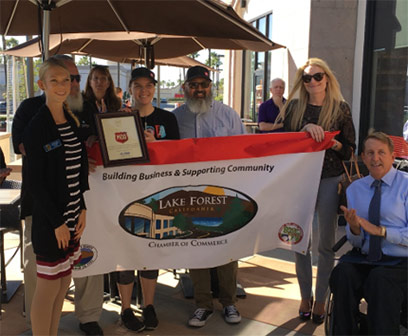 With Lake Forest Mayor Pro Tem Scott Voigts at the MOD ribbon cutting.

For questions or comments regarding Supervisor Bartlett's E-Newsletter please contact the Supervisor's office staff at: (714) 834-3550 or Tanya.Flink@ocgov.com.