Happy Holidays!

The holidays are just a day away! I hope you have enjoyed a wonderful winter season full of friends, family, and comfort. This time of year always brings communities and people together; it is my favorite part of the holidays.

In the Fifth District, cities hold numerous family-friendly events, from dazzling boat parades, spectacular tree lightings, and donation drives to help local families and organizations in need. The holidays encourage residents to become more involved in their community, both through charitable giving and sparking sales for local businesses. It is a time for lightheartedness, festivities, and joy. It is a time to appreciate the simple wonders around us and spread compassion to those who need it most.

It is my wish that you can embrace this spirit of the holidays and surround yourself with family, friends, and good food!

From the Fifth District family to yours, Happy Holidays!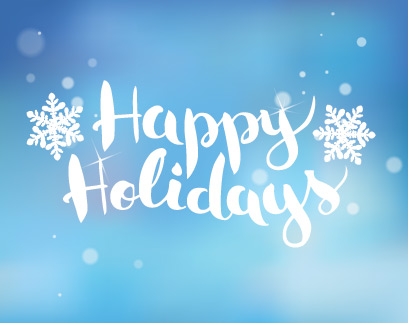 Fifth District Spotlight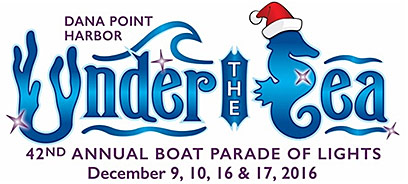 The two weekends of the recent 42nd Annual Dana Point Harbor Boat Parade of Lights illuminated the Dana Point Harbor with amazing interpretations of the theme "UNDER THE SEA". The theme showcased the underwater marine life with spectacular displays of Sea Turtles, Fish, Sea Serpents, Octopi, sharks and whales fluking. There were also sightings of Mermaids and Swashbuckling pirates.

Boaters from all over Orange County dove deep to come up with creative and winning entries. These boaters spent many hours decorating their boats at their own expense so they may continue the tradition of bringing this unique and free event to their community. Many thanks to all of the boaters who participated and helped to make memories for all who attended!

My office was pleased to present the "Spirit of OC" Supervisor's Award to JTM owned Morales Family Trust. To see a list of the winners of the 42nd Annual Dana Point Harbor Boat Parade of Lights, please click here.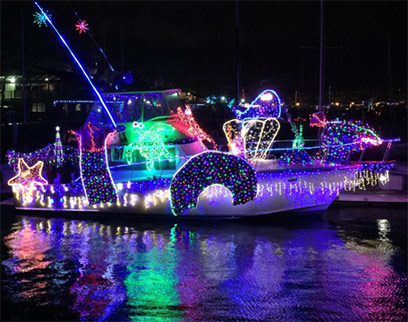 JTM received the "Spirit of OC" Supervisor's Award.

San Clemente High School Triton Football Team CIF Champions

I am pleased to congratulate the San Clemente High School football team for the achievement of 2016 CIF Division 1-A State Championship. They are ranked 9th in the state with an overall record of 13-3.

This week the City of San Clemente hosted a parade for the football team. This is the City's first parade honoring a state championship football team.

Your hard work and dedication has made history. Well done Tritons!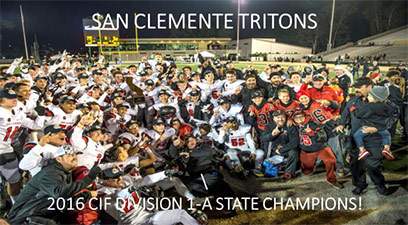 Photo courtesy of tritonfootball.com

County Connections

Sheriff's Department: Drive Sober or Get Pulled Over

This holiday season, Orange County Sheriff's Department personnel will be out looking for drunk drivers (including those driving under the influence of drugs) as part of a special year-end Drive Sober or Get Pulled Over enforcement mobilization.

"Beginning December 16 and continuing into 2017, you will see stepped up enforcement for anyone driving impaired," said Sergeant R. Wert. "We want to keep our roads safe for holiday travelers, so we will have zero tolerance for drunk or drugged driving."

As part of the Drive Sober or Get Pulled Over enforcement campaign, police departments, OCSD and the California Highway Patrol will set up Driving under the Influence (DUI) checkpoints and deploy DUI saturation patrols. Orange County Sheriff's Department is conducting a DUI checkpoint event on Friday, December 16, 2016, and a DUI saturation patrol event on Friday, December 30, 2016, including various DUI enforcement events during the holiday season.

Prescription medication, marijuana and illicit drugs can impair judgment and result in a DUI arrest the same as alcohol. If you're caught driving impaired by alcohol or drugs, you could face jail time, fines, loss of a driver's license, towing fees, and other DUI expenses, totaling approximately $10,000.

"Driving under the influence is not only costly, but can ruin the holidays for you, your family or someone else's family," said California Office of Traffic Safety (OTS) Director Rhonda Craft. "Make the decision to drive sober or use our Designated Driver VIP (DDVIP) app to help find a safe ride home for yourself or your friends if you know they've been drinking."

Drivers are encouraged to download the DDVIP mobile app for Android or iPhone. The DDVIP app helps find nearby bars and restaurants that feature free incentives for the designated sober driver. The feature-packed app even has social media tie-ins and even a tab for the non-designated driver to call Uber, Lyft or Curb.

For more information on the Drive Sober or Get Pulled Over enforcement campaign and all OTS efforts, visit www.ots.ca.gov. To learn more about the DDVIP app, please visit the OTS Facebook at www.facebook.com/CaliforniaOTS or follow OTS on Twitter @OTS_CA.

Orange County Sheriff's Department wants everyone to have a safe holiday season, and is calling on everyone to be alert; 'Report Drunk Drivers – Call 911!

Funding for this holiday enforcement campaign is provided by a grant from the California Office of Traffic Safety, through the National Highway Traffic Safety Administration.

Orange County Armories

Orange County's Armory program provides up to 400 beds per night for the homeless in Fullerton and Santa Ana. Volunteers will be needed 7 days per week to help both in the evening (5:30 – 8:30pm) and morning hours (5-7am). Volunteers will be assisting with set-up, clean-up, passing meals and donations. Volunteers are also needed to provide dinners on a nightly basis. The Santa Ana Armory is located at 612 E. Warner St. Santa Ana, CA 92707 & the Fullerton Armory is located at 400 S. Brookhurst St. Fullerton, CA. 92833.

Sign up to volunteer here!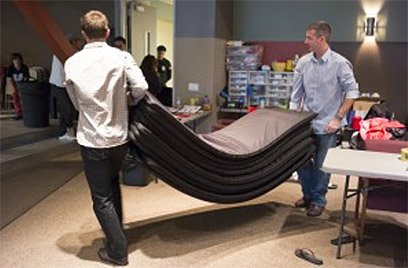 Donations are accepted Mon – Thurs 6pm-8pm at the Armories. Please keep in mind that we can only accept adult clothing at the Fullerton Armory including attire that is appropriate for the cold weather. Please no summer clothing. If you are interested in donating hot chocolate, granola bars (nature valley) we would be more than happy to accept these in-kind items!

If you have additional questions, please contact Irene Drissen at irenem@mercyhouse.net!

OC Waste & Recycling: Don't Throw Your Holiday Away!

OC Waste & Recycling encourages OC residents to Reduce, reuse and recycle to give a gift to the environment this holiday season. As we celebrate, decorate, give gifts and travel this holiday season, we also generate a lot of waste. The volume of household waste in the United States generally increases 25 percent between Thanksgiving and New Year's Day – that's about 1 million extra tons of household waste per year. You can green your own holiday season this year. Think of reducing, reusing and recycling as your gift to our environment, for this season and future generations.

Here are ways to give:

Put old items to good use, rather than sending them to the landfill in your trash. Items such as old maps, comics, posters, colorful fabric can be used as wrapping paper. You can even make boxes from old holiday cards. View a demo here: https://www.youtube.com/watch?v=YQtee_BoQH0


Recycle those batteries. About 40 percent of all battery sales occur during the holiday season; don't throw the old ones away! Take them to an OC Household Hazardous Waste Collection Center. More information here.


For your greenest friends, consider giving a compost bin or even a vermicomposting bin. Worms make great friends for the younger set. And they are a gift to the environment.


Give gifts that require little or no packaging. Give the gift of time—cooking, babysitting, gardening or tickets to an event.


Re-gift – no joke! Make room for new gifts by taking used clothing, outdated but functioning devices and furniture to Goodwill Orange County or your favorite charity thrift shop. Find Goodwill drop-off locations here: http://www.ocgoodwill.org/about-us/goodwill-locations


Be mindful of food waste. It is estimated that in the U.S. 30 to 40 percent of food winds up in the trash, much of it going to landfills. Be conscious of not overstocking and over-purchasing perishable items in particular.
For more information visit us at www.oclandfills.com or call 714 834-4000.

Point-In-Time Count of the Homeless: Volunteer Training is Live!

On January 28, 2017 between 4:30am-9am, 2-1-1 Orange County (211OC) along with 1500 volunteers will conduct the 7th biennial countywide homeless population Point-in-Time Count and Survey.

Point-in-Time (PIT) is a federally mandated, biennial, enumeration and survey to determine the prevalence and characteristics of persons experiencing homelessness in Orange County. PIT helps us better understand who is facing homelessness on a given night so that we can advocate for additional resources to provide services for the homeless population, ultimately ending homelessness in our community.

The PIT team and volunteers conduct a survey of persons experiencing homelessness as individuals and families who are either on the street or in sheltered facilities. Personal one on one interviews between a volunteer and the homeless are conducted to gather information that in turn helps us provide more stable housing options in the region.

Why We Count and Survey

To fully understand homelessness in our region, and what it will take to help connect people to secure housing. They don't have one face, but rather are a part of our community made up of many "tribes of circumstances".
To better allocate funding, services, and measure outcomes related to homelessness.
To meet our reporting obligations to the US Department of Housing and Urban Development (HUD). Data from the PIT helps drive millions of dollars in federal funding to local homeless service providers.
To generate detailed reports for our community to ensure an accurate understanding of homelessness in Orange County.
How You Can Help

Join the movement to end homelessness in Orange County by becoming a sponsor, making a charitable donation or becoming a volunteer! Visit the website or email us at pointintime@211oc.org.

Volunteers for the 2017 PIT Count will be deployed from one of five deployment centers located in each of the Supervisorial Districts to survey in the surrounding neighborhoods. Because having an accurate and comprehensive Count relies on the participation of hundreds of volunteers, we hope you will consider joining us that morning.

For More Information about 211OC

211OC is the health and human services information backbone organization of our county and our mission is to link Orange County's most vulnerable with the health and human service resources they need. Our renewed vision is a county where individuals and families have achieved an enriched quality of life. We connect, collaborate and inform to better empower our community.

OC Grand Jury: Jurors Needed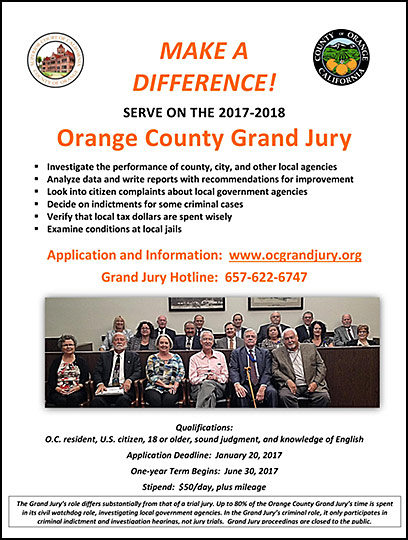 OC Moves



The OCTA Board approved the Measure M Next 10 Delivery Plan on November 14, 2016. This comprehensive plan was developed to ensure the promises made in the Measure M2 Investment Plan can continue to be delivered despite changing economic and revenue shortfall impacts. The Next 10 Plan takes into account current cash flow forecasts, project information and schedules, and outlines 10 key milestones to be delivered in the next 10 years.

When the M2 Investment Plan was initially developed, forecasts projected M2 sales tax revenue available for projects and programs at $24.3 billion. Since the Great Recession in 2008, sales tax revenue has dropped by $10.1 billion and is now projected at only $14.2 billion.

While this reduction in sales tax revenue affects the M2 Investment Plan as a whole, many programs can be scaled based on available revenues. However, this is not possible for the freeway program because there are specific scopes of work and projects that must be completed within certain budgets.

Without a funding fix, the programs within Measure M2 could not be delivered as promised to the voters. The adopted Next 10 Plan addresses this funding gap by:

Continuing to secure state and federal grants whenever possible
Utilizing net excess 91 Express Lanes revenue for eligible projects
The Next 10 Plan is intended to ensure balanced program delivery of all modes and provides mobility solutions sooner to Orange County residents. For more information please visit octa.net/Next10.

241 / 91 Express Connector Project Public Comments

This week the Transportation Corridor Agencies (TCA) and Caltrans hosted a public meeting to garner feedback about the proposed 241/91 Express Connector Project. The direct, median-to-median tolled connector would serve traffic in both directions to relieve traffic congestion, alleviate bottlenecks and improve traffic operations between Orange and Riverside Counties.

TCA and Caltrans are accepting public comments through January 9, 2017. Please feel free to email D12.SR241-91ELC@dot.ca.gov or by mail to:

Smita Deshpande, Chief Generalist Branch
Division of Environmental Analysis
Caltrans District 12
"ATTN: 241-91 DSEIR/EIS Comment Period"
1750 E. Fourth Street, Suite 100
Santa Ana, CA 92705

A direct link to the virtual public meeting video can be accessed from the project website.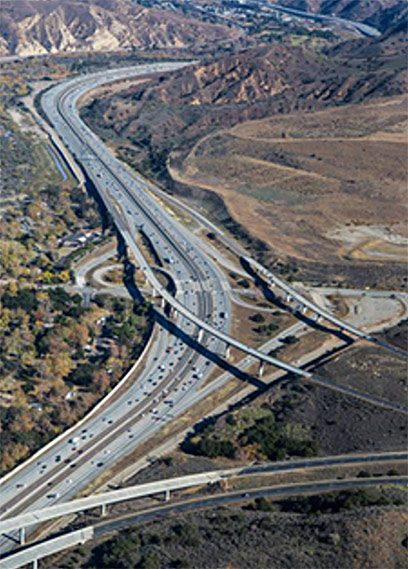 OC Animal Care/Pet of the Week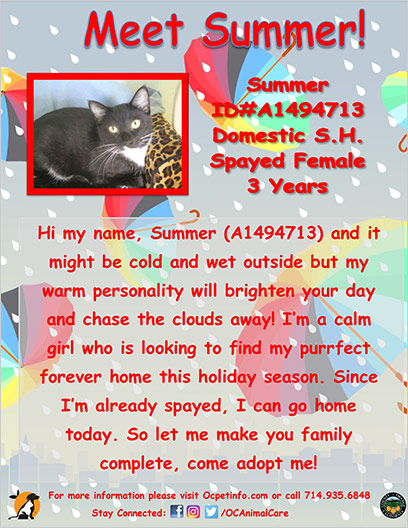 Click on the image above to view a PDF version.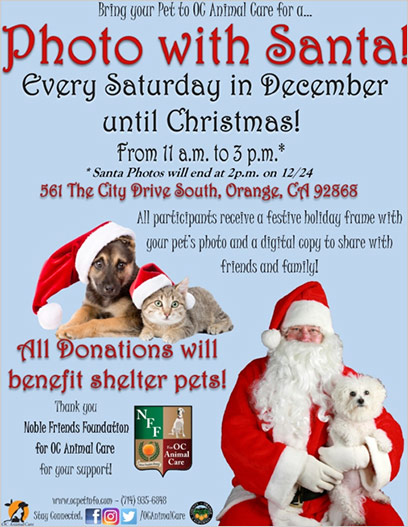 Click on the image above to view a PDF version.

Out and About South County

Dana Point: Winterfest OC

Come celebrate Winterfest OC in Dana Point on December 27th starting at 2PM. Dana Point residents receive 50% off admission price with a valid ID. Winterfest OC will include an ice tubing slide, snow play, outdoor skating rink, petting zoo, a festival of lights and more. For more information, click here.

Laguna Niguel: Chanukah Wonderland and Menorah Lighting

A blizzard of holiday fun for the whole family! Enjoy live entertainment, activities, and crafts as well as your favorite Chanukah treats – latkes, dreidles, and more! Bring your family, friends, and lots of holiday spirit! Sponsored by the Chabad of Laguna Niguel and City of Laguna Niguel. This event is Thursday, December 29th from 5:30-7:30 PM in the City Hall Community Room. For more information, click here.

Rancho Santa Margarita: Celebrating Family and Friends New Year's Eve

The mission of the Annual New Year's Eve event is to provide a safe and fun event that brings the community together in an alcohol-free setting. The event is intended to build community spirit and inspire hope for the future. This event celebrates the arts in the community by providing space and opportunity to showcase local talents through music, dance and fine arts. There will be food, entertainment, inflatable rides, crafts and face painting. This event is Saturday, December 31st at Civic Plaza from 5-9PM. For more information, click here.

This Week I:

Participated in the OC Public Works Revenue Initiatives Ad Hoc meeting.
Met with the South Orange County Economic Coalition to discuss district-related initiatives.
Presented a Proclamation to the City of Lake Forest in honor of the City's 25th Anniversary.
Interviewed with Larry Marino on AM 870's The Answer radio show.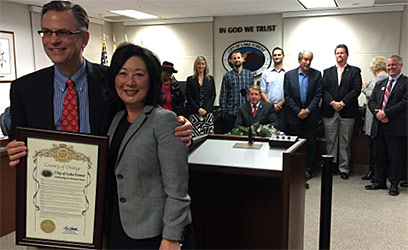 Presenting a proclamation to Lake Forest Mayor Andrew Hamilton and former, current, and new Councilmembers in honor of the City's 25th anniversary.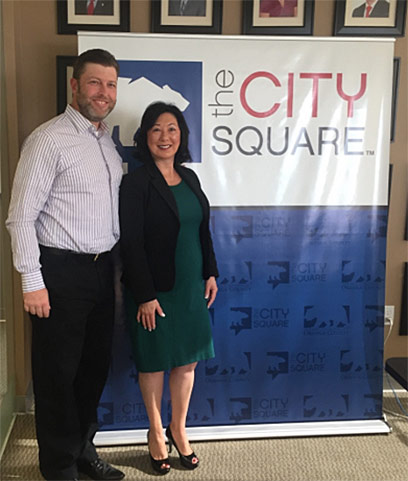 Interview with Brian Lochrie on ACC-OC's The City Square Podcast last week. Check out the episode here!

My Staff:

Toured the Santa Ana River Trail homeless encampments.
Attended the OC Strategic Plan for Aging planning meeting.
Presented a Certificate of Recognition in honor of the Family Assistance Ministries FAMily House ribbon cutting in San Clemente.
Participated as a judge for the Dana Harbor Boat Parade of Lights and presented the Supervisor's Award to Moarales Family Trust for their boat JTM.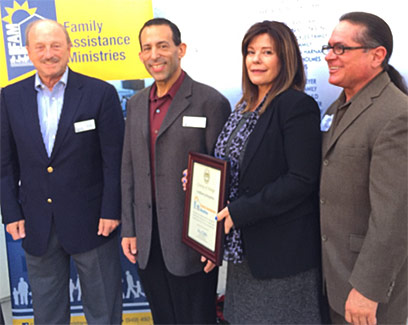 Presenting a Certificate of Recognition to Family Assistance Ministries' FAMily House in San Clemente.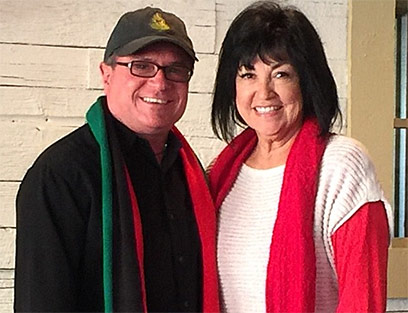 Presenting the Supervisor's Award to Morales Family Trust at the Dana Point Harbor Boat Parade Awards Breakfast.

South County Elected Officials in the Community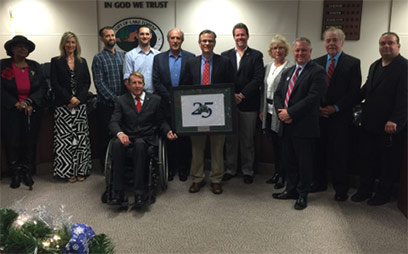 At the Lake Forest City Council meeting with various former and current Councilmembers, including The Honorable: Kathryn McCullough, Leah Basile, Scott Voigts, Peter Herzog, Andrew Hamilton, Mark Tettemer, Helen Wilson, Dwight Robinson, Jim Gardner, and Adam Nick.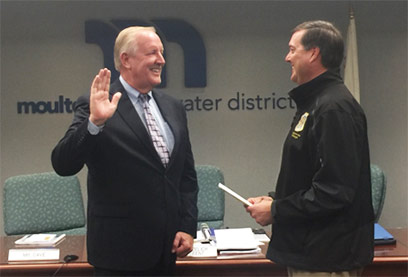 Assemblyman Bill Brough swearing in Moulton Niguel Water District Director Duane Cave.

For questions or comments regarding Supervisor Bartlett's E-Newsletter please contact the Supervisor's office staff at: (714) 834-3550 or Tanya.Flink@ocgov.com.