Fifth District Dispatch

Welcome to the Fabulous Fifth District Dispatch!

Thank you for subscribing to my weekly e-newsletter. The Fifth District Dispatch includes information from County departments, regional boards I represent, transportation highlights and upcoming events in South County.

Please add me on Twitter @OCSupBartlett and Facebook @SupervisorLisaBartlett to receive regular social media updates.

It is my honor to represent you!

Sincerely,

Lisa Bartlett
Supervisor, 5th District

County Connections

Orange County Armories

Orange County's Armory program provides up to 400 beds per night for the homeless in Fullerton and Santa Ana. Volunteers will be needed 7 days per week to help both in the evening (5:30 – 8:30pm) and morning hours (5-7am). Volunteers will be assisting with set-up, clean-up, passing meals and donations. Volunteers are also needed to provide dinners on a nightly basis.

The Santa Ana Armory is located at 612 E. Warner St. Santa Ana, CA 92707 & the Fullerton Armory is located at 400 S. Brookhurst St. Fullerton, CA. 92833.

Sign up to volunteer here!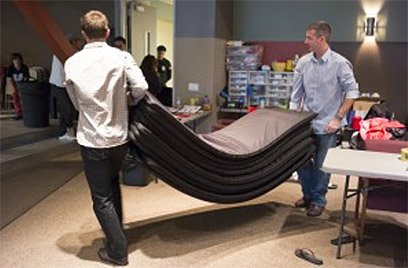 Donations are accepted Mon – Thurs 6pm-8pm at the Armories. Please keep in mind that we can only accept adult clothing at the Fullerton Armory including attire that is appropriate for the cold weather. Please no summer clothing. If you are interested in donating hot chocolate, granola bars (nature valley) we would be more than happy to accept these in-kind items!

If you have additional questions, please contact Irene Drissen at irenem@mercyhouse.net!

Heath Care Agency: Waste Not OC

The Waste Not OC Coalition recently formed a partnership with St. Joseph Hospital to assist Orange County residents experiencing food insecurity – the condition of not having consistent access to an adequate amount of food.

The Waste Not OC Coalition and St. Joseph Hospital are partnering to collect unused wholesome food and direct it to local food pantries for donation that same day. Read the OC Register article here.

St. Joseph joins Waste Not OC's growing list of hospital partners that include Children's Hospital of Orange County (CHOC), St. Jude Hospital and the Kaiser System. These unique hospital partnerships allow doctors to identify patients who may be at risk of hunger and link them directly to several of Waste Not OC's participating food pantries.

"The partnership with St. Joseph Hospital was established early on with the support of CEO Steven Moreau and they've continued to be an active participant in our campaign to ensure that Orange County residents don't go hungry," said Dr. Eric Handler, Orange County Public Health Officer and Waste Not OC Coalition co-founder. "St. Joseph Hospital joins our growing list of partners like CHOC who has screened over 50,000 families who may be in need of food."

Point-In-Time Count of the Homeless: Volunteer Training is Live!

Every two years, in the last week of January, a countywide Point in Time Count (PIT) takes place to count and survey the homeless population in Orange County. The PIT Count is planned, coordinated, and carried out locally to meet a Federal Department of Housing and Urban Development requirements for the Continuum of Care (CoC) homeless programs. Locally, the CoC supports the coordinated efforts of 15 nonprofit agencies that provide rapid rehousing and permanent supportive housing for those experiencing homelessness within our communities. The Count process is a critical factor in determining the amount of federal funding the County receives to serve the homeless population. It also provides information on how to improve the available resources and approaches to meet the needs of the different populations.

The 2017 Count provides opportunity for communities to come together to learn about the resources available, gain insights into the plight of people that are currently experiencing homelessness and make a contribution to the broader solutions to end homelessness in our county. Because having an accurate and comprehensive Count relies on the participation of hundreds of volunteers, I am inviting you to volunteer in the 2017 Point in Time Count on Saturday, January 28 from 4:30 am to 9:00 am. The 2017 Count will be deployed from five deployment centers located in each of the Supervisorial Districts to survey in the surrounding neighborhoods.

An estimated 1,500 volunteers are needed to work in the field and at deployment centers on the morning of the count. To register as a volunteer, please visit the project website at www.pointintimeoc.org or email pointintime@211oc.org. Additional information on ways to get involved or make a charitable donation is available at www.pointintimeoc.org.

Thank you for your time and effort in assuring that homeless and at-risk individuals and families in our county receive the care and services they need.

OC Grand Jury: Court Extends Grand Jury Application Deadline to February 1

Hon. Kirk Nakamura, Assistant Presiding Judge of the Orange County Superior Court and chair of the Grand Jury Recruitment and Selection Committee, announced that the Court has extended the deadline to apply to serve on the next Grand Jury to February 1, 2017 due to a shortage of applicants.

Judge Nakamura said, "By law, the Court must impanel a 19-member Grand Jury each fiscal year to serve a one-year term. It is difficult to attract qualified individuals from all areas of Orange County who can devote 30 to 35 hours per week for this unique community service opportunity." Panelists receive a $50 per day stipend, reimbursement for mileage, and reserved onsite parking at the Central Justice Center in Santa Ana, where they meet.

The Grand Jury provides civil oversight of local governments and agencies by reviewing and evaluating county, city, and other agencies, including jails, schools, and special districts, within Orange County. At the conclusion of these investigations, the Grand Jury compiles written reports with its findings and recommendations for improvement. The Grand Jury also considers evidence for possible indictment of individuals for criminal charges and reviews issues of concern submitted by the public. However, the Grand Jury has no jurisdiction to review matters involving the Orange County Superior Court or state and federal agencies.

Superior Court judges interview qualified applicants and choose the top candidates to proportionally represent all areas of Orange County. Selection of the 19-member Grand Jury is accomplished by a random drawing of the 25 to 30 finalists. Current grand jurors and their advisors provide training to the new panelists. The grand jurors will take the oath of office on June 30, 2017 for a one-year term.

The requirements to serve are: Orange County resident, U.S. citizen, 18 or older, sufficient knowledge of English, sound judgment, and a sense of fairness. The application form and more information are available online at www.ocgrandjury.org, by calling 657-622-6747, or in person at the Jury Commissioner's Office, 700 Civic Center Drive West, Santa Ana.

OC Moves

La Pata Extension Project Update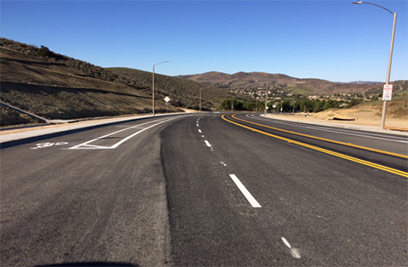 I am pleased to announce that the new Camino Del Rio extension, which will connect San Clemente's Forster Ranch community with the County's recently completed La Pata connection, will open to the public Monday, January 9. This is three months ahead of schedule!

The new Camino Del Rio extension is part of the County's overall La Pata Extension Project and will significantly reduce commute times for residents. Completing the extension of Camino Del Rio will provide another direct connection to retail centers, medical facilities, schools, recreational opportunities, emergency evacuation routes, the County's Prima Deshecha Landfill and more. Additionally, the City of San Clemente is working on improvements along the existing Camino Del Rio to enhance the flow of traffic.

The new La Pata connection between San Clemente and San Juan Capistrano opened to the public in August. OC Public Works crews and contractors continue to work on road widening improvements along La Pata between Ortega Highway and Stallion Ridge to further enhance the flow of traffic. That portion of the project is expected to be completed in early 2018.

For more information about the County's La Pata Avenue Extension Project, visit lapata.ocpublicworks.com.


Nine-Day Closure of Camino Las Ramblas Loop On-Ramp

Crews are set to close the loop on-ramp from westbound Camino Las Ramblas to southbound I-5 from 10 p.m. Friday, Jan. 13, to 7 a.m. Sunday, Jan. 22. During the closure, crews will realign the ramp to accommodate the widened freeway. Motorists will be detoured to Doheny Park Road and southbound Pacific Coast Highway to access southbound I-5.

In addition, OCTA anticipates daytime lane closure and ramp closures on Northound I-5 next week. For more information please visit octa.net/I-5Pico or text SOUTHOC5INFO to 67076 to subscribe to project updates.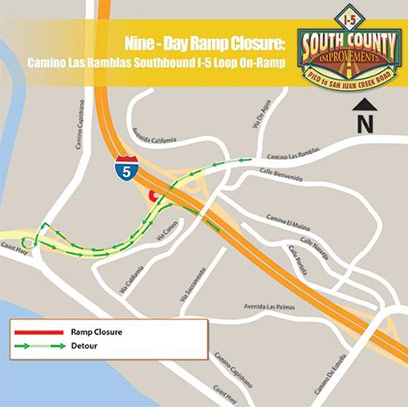 OC Animal Care/Pet of the Week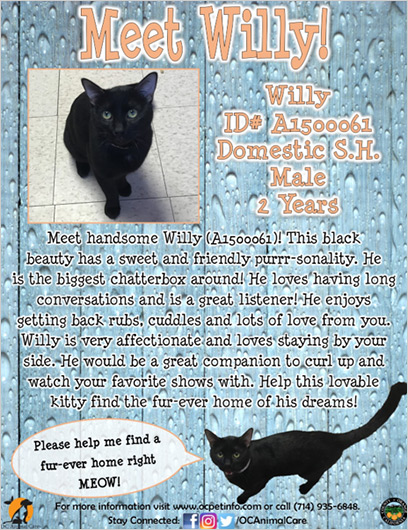 Click on the image above to view a PDF version.

Out and About South County

Laguna Beach: Family Hike at James Dilley Preserve

Families can explore Mother Nature on this easy, 2.5-mile family hike. Beginning at the James Dilley Preserve, the route will cover some uneven ground on its way to Barbara's Lake and back. Laguna Canyon Foundation naturalist volunteers will lead the hike and note points of interest along one of the park's most diverse areas. If you have questions, you can call 949-497-8324 Monday-Friday and 949-923-2235 on the weekend. Be sure to sign up here.

Laguna Beach: Pageant of the Masters Auditions

Be part of the magic of "living pictures" in next summer's 2017 showcase of The Grand Tour. No theater experience is necessary. Earn community service hours. A great summer family fun activity! Casting will be held Friday, January 6th, and Saturday, January 7th, from 7-9pm; and Sunday, January 8th, from 2-5pm. Click here for more information.

Lake Forest: Social Media Marketing Seminar

The City of Lake Forest, and Lake Forest Chamber of Commerce are co-sponsoring the Social Media Seminar on Wednesday, January 11 at 5:30 p.m. at Cox Communications (27212 Towne Centre Drive). The event will be presented by Blake Driver of Root Creative Group. At this event, attendees will learn the benefits of the Big 5 social media networks- Facebook, LinkedIn, Instagram, Twitter and YouTube. Topics will include: what social media platforms are best for your business to be operating on and what platforms your business should avoid, proper social media education, how to make a weekly content schedule for creating social media posts and much more. Light dinner and refreshments will be provided. Please register with the Lake Forest Chamber of Commerce. If you have any questions, please call (949) 461-3567.

San Clemente: Murder Mystery Scavenger Hunt

Get ready for a fun and challenging scavenger hunt adventure in Downtown San Clemente. This is an incredibly fun and unique competition where you'll find out if your detective skills are good enough to solve a murder! Each team is given a list of suspects along with a packet of tricky clues, twisted riddles and mind-bending puzzles. The game lasts about four hours and will require traveling about 3 - 4 miles on foot. Allow extra time for signing in at the beginning and socializing at the end. It's a great way to tour San Clemente! Be sure to bring a team of 2-6 people to see if your team can solve the mysterious murder. For more information click here.

Last but not least this week I:

Participated in the TCA South County Mobility meeting.
Participated in the OCTA Regional Planning & Highways Committee meeting.
Participated in the CalOptima Community Events Ad Hoc meeting.
Met with the incoming Human Relations Commission Director, Norma Lopez.
Met with newly elected Dana Point Mayor Debra Lewis and Mayor Pro Tem Paul Wyatt, and Laguna Hills Councilwoman Janine Heft, respectively.
Participated in the CalOptima Federal Advocacy candidate interviews.

My Staff:

Attended the Orange County Business Council's Advocacy & Government Affairs meeting.
Attended the Laguna Niguel Chamber's Government Affairs Committee meeting.

For questions or comments regarding Supervisor Bartlett's E-Newsletter please contact the Supervisor's office staff at: (714) 834-3550 or Tanya.Flink@ocgov.com.