Happy Labor Day!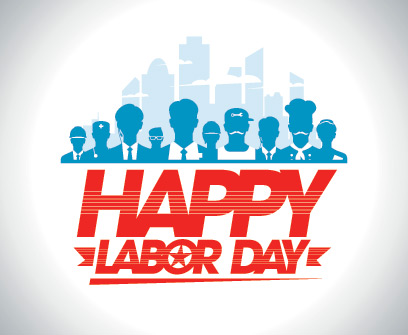 There's nothing like a long weekend in Orange County! Labor Day is this Monday, September 4, and serves as a historic tribute to the social and economic achievements of the American worker.

However, this national holiday has evolved since its inception in 1894. Today, Labor Day serves as an ode to the last days of summer and allows many of us to take some much needed respite from the hectic work week.

Whether you visit one of South County's gorgeous beaches, enjoy a picnic in the park or a delicious BBQ at home, I hope you make the most out of the day and share it with friends and family. I wish you and your loved ones a safe and happy Labor Day!

Fifth District Highlights

50-Year Time Capsule Commemorative Plaque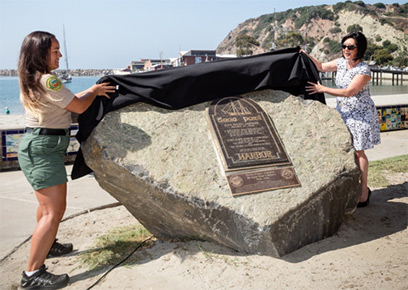 (Photo courtesy of Mark Montgomery / Montgomery Photography)
This week, I was pleased to unveil a new plaque on The Rock at Baby Beach, commemorating last summer's Dana Point Harbor 50-Year Time Capsule Celebration. The new plaque joined the original one placed on The Rock in 1966.


(Plaque created by Bill Atkins Illustration & Design)
During the plaque dedication ceremony, it was my pleasure to acknowledge the organizations and individuals that participated in the Time Capsule Celebration Planning Committee and worked tirelessly to make that historic event a great success, a few of whom are featured in the photo below.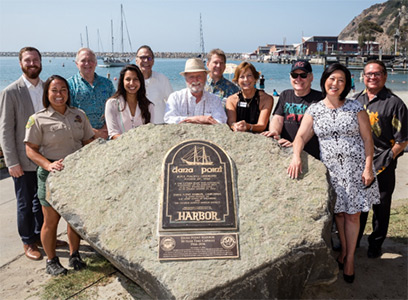 (Photo courtesy of Mark Montgomery / Montgomery Photography)
For more information, see the Dana Point Times article by Kristina Pritchett. View a photo album of the Time Capsule Plaque Dedication Ceremony. Visit the Dana Point Historical Society Museum, located at Dana Point City Hall, through September to see the most interesting items found in the 50-Year Time Capsule. View the Time Capsule Video produced by Jonathan Morgan Jenkins titled "The Rock, The Time Capsule, The Harbor".

Don't Miss the 33rd Annual Tall Ships Festival!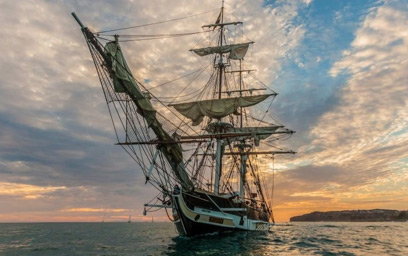 I cordially invite you to join me at the 2017 Tall Ships Festival in beautiful Dana Point Harbor. This popular 33rd annual event is not to be missed and will take place from Friday evening, September 8 through Sunday, September 10.

In celebration of California's rich maritime history, the Ocean Institute annually hosts a fleet of historic tall ships that sail into Dana Point Harbor. This extraordinary event takes place each year on the second weekend in September.

See history come alive, as crews from each ship, along with historical re-enactors, engage the public in cannon battles, pirate adventures, mermaid encounters, ship tours, and much more! FREE parking is available with FREE shuttle rides to the Tall Ship Festival, as there is no onsite parking at the Ocean Institute or along Dana Point Harbor Drive.

For full event details – including parking & shuttle information – visit the Ocean Institute website or click on the flyer below.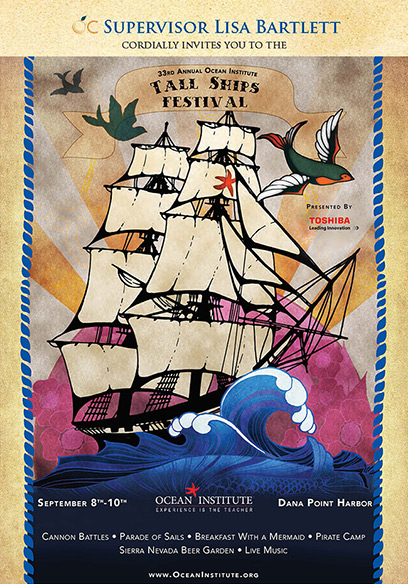 Click on the image above for more information.

2017 South County Veterans Resource Fair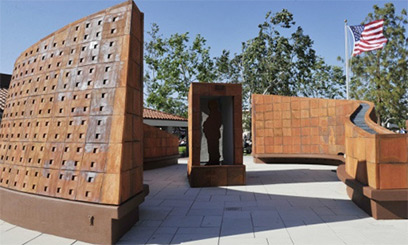 I know you value our local veterans as much as I do. As such, I invite you to join me at the South County Veterans Resource Fair. This popular 9th annual event will be held Tuesday, September 19 at Saddleback College from 10 AM to 1 PM in the Student Services Quad, adjacent to their wonderful Veterans Memorial.

This will be my third year hosting the Veterans Resource Fair with Saddleback College. I'm pleased to announce that partnering with us this year will be the OC Veterans Service Office and the Tierney Center for Veteran Services at Goodwill of Orange County.

As Orange County is home to one of the largest concentrations of veterans in the nation, our goal is to connect with veterans, active duty personnel and military families in our community. To this end, the theme for the 2017 South County Veterans Resource Fair is: "Operation Veterans Success".

The Veterans Resource Fair will feature free admission to the event and public parking in Lot 9. Over 60 informational booths of local organizations and employers will provide a wide array of services and resources to veterans and their families

Complimentary refreshments will be served to all attendees beginning at 9:30 AM! For more information, see the flyer below.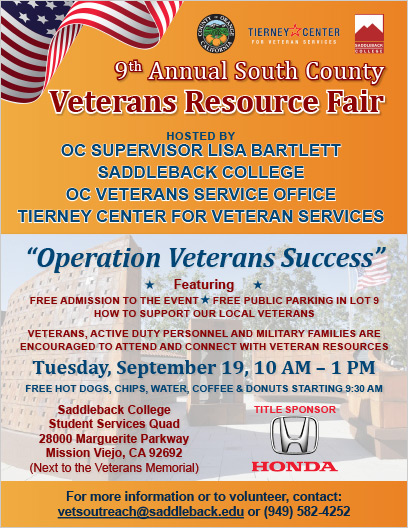 Click the event flyer above to view a PDF version.

County Connections

OC Supervisors Applaud California Task Force 5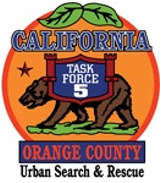 As members of the Orange County Fire Authority (OCFA) Board of Directors, Supervisor Todd Spitzer and I are proud to recognize the OCFA, Anaheim, and Orange firefighters who were dispatched to Texas as part of the California Task Force 5 to provide rescue services for the victims of Hurricane Harvey.

These courageous public servants didn't hesitate when called upon to put their lives on the line in service to others, even when it required them to leave their families and travel halfway across the country. Their heroism was on display as they saved more than 600 lives. Those individuals, their families, all of Texas and our community owe them our deepest respect and admiration. I very much look forward to honoring their service and heroism when they return.

Along with many other agencies across the country, Orange County strives to be a leader in this kind of humanitarian outreach that truly defines us as Americans.

The Red Cross has launched a massive relief response to this devastating storm and needs financial donations to be able to provide immediate disaster relief. Please help people affected by Hurricane Harvey by visiting redcross.org, or by calling 1- 800-RED CROSS.

OC Health Care Agency in the Field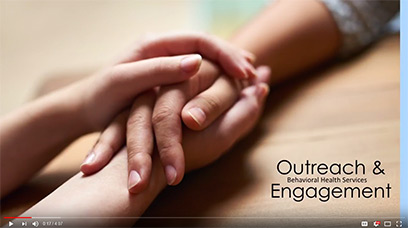 Click the image to view the video
The OC Health Care Agency operates hundreds of behavioral health programs available to the community in Orange County. One of these is the Outreach and Engagement Services program. This team provides education, assessment, short-term case management, educational and life skills classes; support groups, transportation assistance and in-person outreach to two specific groups:

Residents of all ages and populations who are at risk of developing a mental illness or who are displaying early signs of emotional, behavioral, or mental instability or co-occurring substance abuse disorders; and
Individuals who are homeless or on the verge of becoming homeless. Among this group, services are offered to individuals of all ages with behavioral health conditions ranging from mild to severe and chronic.
For more information, please visit www.ochealthinfo.com/OE. View a YouTube video to learn how HCA addresses homelessness with their Outreach and Engagement Services.

Dana Point Harbor Labor Day Weekend Parking

Heading to the Harbor this Labor Day weekend? Be sure you take note of special parking procedures in effect through Monday. Click the flyer below to avoid parking setbacks so you can make the most of your long weekend!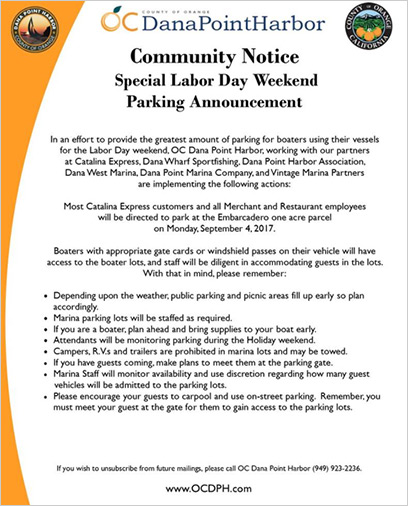 Click on the image above to view a PDF version.

Disaster Response: Prepare for Your Pet's Safety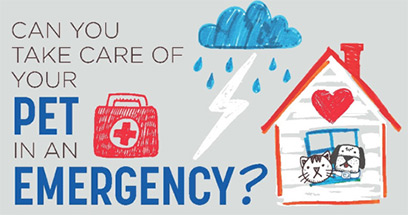 The devastation in the wake of Hurricane Harvey in Texas serves as a good reminder to ensure disaster preparedness plans are in place for your family and animals. The best way to protect your pets is to ensure they are prepared for these situations. Some things to consider when planning are:

Register withAlertOC.com, the mass notification system designed to keep Orange County residents and businesses informed of emergencies.
Develop an evacuation plan that includes at least two different evacuation routes.
Locate evacuation sites for you and your pets outside of your immediate area.
To limit a pet's stress, make sure your pets are trained to enter a crate or cage comfortably.
Maintain a "go" bag for each pet that includes vaccination and other important medical records, medications, food, collar and leash, photos of your family with your pets for identification purposes, etc.
When asked to evacuate, please do so as soon as possible and be sure take your pets with you to avoid heavy traffic, road closures or rapidly changing situations.
For specific tools and suggestions relating to emergency preparedness for pets, please visit OC Animal Care's website at ocpetinfo.com. The time to plan is now. Don't leave your pet out!

OC Moves

Public Input on Open Space Preserves



Aliso Canyon Preserve in Laguna Beach
Public input is being sought on draft plans released this week that will guide the management of valuable wildlife and habitat on the Orange County Transportation Authority's open space properties in the Aliso Canyon Preserve in Laguna Beach and Hayashi Preserve in Brea.

The preserves are being purchased to offset the impacts of construction on 13 Measure M freeway projects being built throughout Orange County.

The public can review the plans and comment online.

The 90-day public review and comment period ends Dec. 1.

I-5 South Construction Update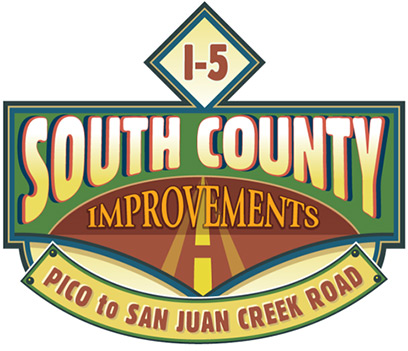 There will be ongoing nighttime lane closures on northbound and southbound I-5 from Dana Point to San Clemente for the next several months, as crews work to complete the project by early 2018. Motorists should expect delays from 10 PM to 5 AM. Learn more about the lane reductions and closures.

Meet OC Animal Care's Pet of the Week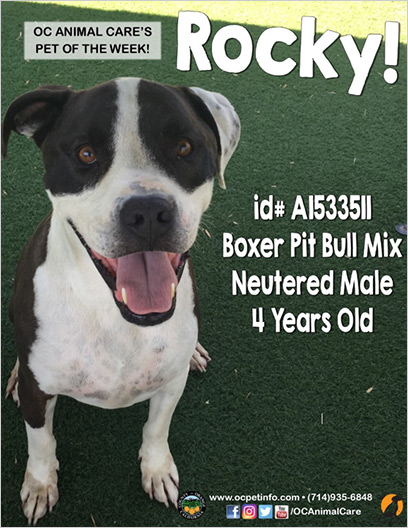 Click on the image above to view a PDF version.

Labor of Love Adoption Event

To celebrate Labor Day, OC Animal Care will host a special adoption event on Saturday, September 2, from 11 AM to 5 PM. All adoption fees will be waived, just pay for licensing and microchip. Adopt your new best friend, and help an animal in need find their forever home.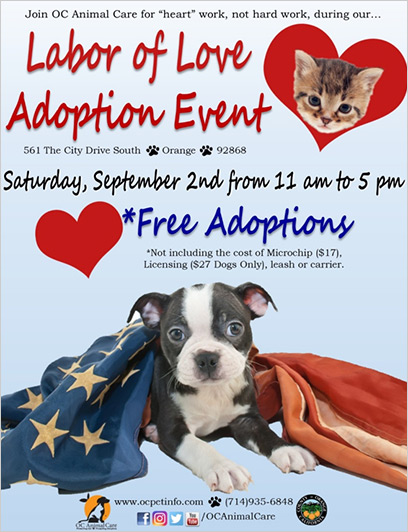 Click on the image above to view a PDF version.

Out and About in South County this Summer

Dana Point: Ohana Music Festival


The Ohana Festival is a three-day music festival at Doheny State Beach taking place September 8-10. In addition to offering three days in the sun with a diverse music lineup, Ohana will donate a portion of proceeds to the San Onofre Parks Foundation and the Doheny State Beach Interpretive Association. Check out the music line up.

Laguna Beach: Last FREE Sunday at Sawdust!


This Sunday is the last chance for South County residents to enjoy FREE admission to the Sawdust Festival! Get FREE admission after 5 PM with valid ID for residents of Aliso Viejo, Laguna Hills, Laguna Woods, Laguna Niguel, Monarch Beach, Lake Forest, Mission Viejo, San Juan Capistrano, Dana Point, San Clemente, Las Flores, Coto de Caza, Ladera Ranch, Dove Canyon, and Rancho Santa Margarita. Get a coupon for $1 off admission any other time. This Saturday & Sunday is also your last chance to ride the FREE Summer Breeze to the Sawdust!

Laguna Beach: Main Beach Clean Ups

The South Orange County Chapter Surfrider Foundation will host community beach clean ups at Main Beach in Laguna each Tuesday in September from 3 PM to 5 PM. Make friends with fellow volunteers and help beautify and protect our oceans and beaches. Learn more about the organization and other ways to get involved at the Surfrider OC website website.

Laguna Niguel: The Batman LEGO Movie

Bring the whole family out for a night of fun under the stars. This event is Friday, September 8 from 7:30 PM to 9 PM at Crown Valley Community Park. Check out the City of Laguna Niguel's website for details.

Mission Viejo: Teen Scene Dive-in Movie

Join the City of Mission Viejo Friday, September 1 from 7:30 PM to 9 PM, as they host a Teen Scene "Dive"-in movie at the Sierra Recreation Center. There will be a viewing of the Maze Runner along with swimming and popcorn! Bring the family and dive in! For more information, please visit the City of Mission Viejo website.

Mission Viejo: An Evening on Broadway

The Ocean Institute's Sand Dollar Guild is hosting their second annual "An Evening on Broadway" September 9 from 5 PM to 8 PM at Mission Viejo Country Club, 26200 Country Club Drive, Mission Viejo. Proceeds from the event will be donated to the Ocean Institute's popular Ocean in Motion program. For more information, see the event flyer and press release.

Rancho Santa Margarita: Pet Vaccination Clinic

This event is September 6 from 6:30 PM to 8:30 PM at the Bell Tower Regional Community Center. Cats only from 6:30 PM to 7:30 PM please. Both dogs and cats are okay from 7 PM to 8:30 PM. For more information, visit the City of RSM's event page.

This week I:

Attended the annual Rancho Mission Viejo Rodeo.
Participated in the OCTA Board meeting.
Attended a resident HOA meeting at the Strand.
Spoke at the Dana Point Harbor Time Capsule Plaque Dedication event.
Participated in the OCFA Special Board meeting.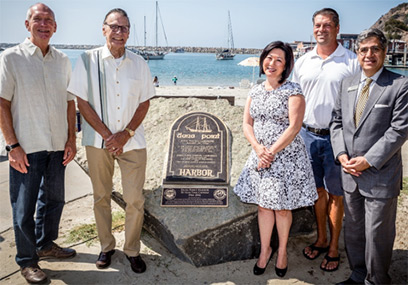 (L-R) With Dana Point Mayor Pro Tem Paul Wyatt, Former Mayor Carlos Olvera, Councilman Joe Muller, and Laguna Niguel Mayor Fred Minagar at the Time Capsule Plaque Dedication.
(Photo courtesy of Mark Montgomery / Montgomery Photography)

My Staff:

Attended the Forge54 Event to celebrate the Ocean Institute, the winner of the Forge54 non-profit marketing revamp competition.
Attended the Orange County Business Council's (OCBC) Advocacy & Government Affairs meeting.
Presented a Certificate of Recognition in honor of the Minute Man Press ribbon cutting in Lake Forest.
Attended the Caterina's Club Annual Dinner.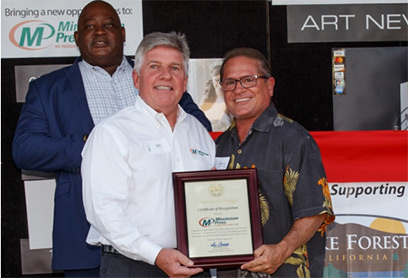 My Community Relations Advisor, Sergio Prince, presenting a certificate of recognition at the Minuteman Press ribbon cutting in Lake Forest.
(Photo courtesy of Ildiko Takata / Takata Photo & Design)

Elected Officials in the Community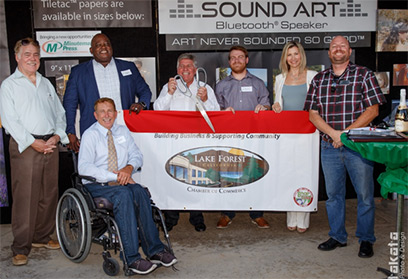 Lake Forest Councilman Jim Gardner, Mayor Scott Voigts and Mayor Pro Tem Leah Basile at the Minuteman Press ribbon cutting.
(Photo courtesy of Ildiko Takata / Takata Photo & Design)

For questions or comments regarding Supervisor Bartlett's E-Newsletter please contact the Supervisor's office staff at: (714) 834-3550 or email Sergio.Prince@ocgov.com or Tanya.Flink@ocgov.com.