Fifth District Highlights

Disasters Don't Plan Ahead, But We Can!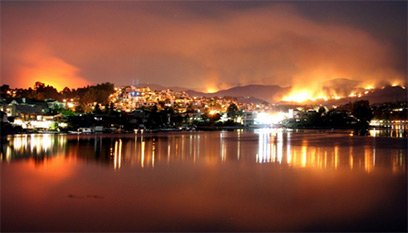 The 2007 Santiago Fire as seen from Mission Viejo.
It is evident from recent natural disasters that being prepared is something we should all be proactive about, especially with September being National Preparedness Month. October 21, 2017 also serves to remind us to be ready in the event of a major emergency, as it marks the 10th anniversary of the Santiago Fire that burned over 28,000 acres in Orange County in 2007.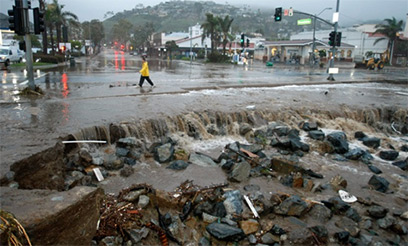 Flooding in Laguna takes out Main Beach.
We can all agree South County is a wonderful place to live, work, and play, but the beauty of our area can easily distract us from the reality that a disaster can arise at a moment's notice. While we are blessed to live in one of the greatest regions in the world, Southern California is susceptible to some of the most damaging natural disasters, including wildfires, earthquakes, storms, flooding, and even tsunamis.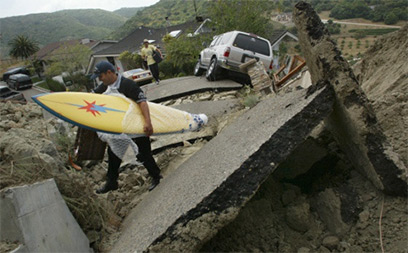 Bluebird Canyon landslide in Laguna Beach.
We all know how devastating these disasters can be, but few of us have taken the necessary precautions to ensure we are prepared for a major emergency. Thankfully, there are simple steps we can all take to be prepared. It's as easy as counting to three: Get a Kit, Make a Plan, and Be Informed!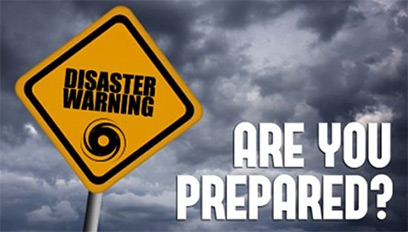 Get a Kit

The first step you can take is to assemble an Emergency Kit for your home, work, and car. You never know when a disaster will strike, so it's crucial you are prepared regardless of where you are. Acquiring an emergency kit can be as easy as purchasing a prepackaged kit online, or as interactive as making a family game to compile important supplies into an old school backpack. Please note that when getting supplies together, it's best to think about the basics for survival, including water, food, a first aid kit, and other necessities. For a full list of supplies to include in a kit and other useful tips, visit www.readyoc.org.

Make a Plan

Once you have created an emergency kit, it's essential your family makes a plan. Questions to ask include: If there was a major earthquake, how will I get in touch with my family? How will I get home? These sound like simple questions, but in a disaster or emergency, it's easy to get wrapped up in the moment and not be able to think clearly, so sitting down with your loved ones to make a plan is very important. Again, www.ready.gov is another resource to help you make a comprehensive plan.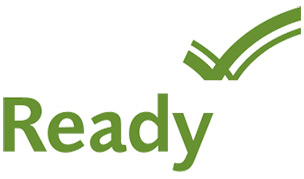 Be Informed

In times of emergency, information is crucial. Luckily in Orange County we have Alert OC, which is a mass notification system that keeps residents informed of emergencies and other important events. If you haven't done so already, I strongly encourage you and your family to sign up for Alert OC at www.AlertOC.com today.

Lastly, I invite you to join me at the 10th annual South County Disaster Preparedness Expo. This will be my third year hosting this popular family event with the City of Mission Viejo, taking place Saturday, Oct. 21 from 9 AM – 12 PM at the Norman Murray Community Center, 24932 Veterans Way.

The Expo features a wide array of state-of-the-art emergency response vehicles and equipment displays, informative presentations and demonstrations, an earthquake simulator, interactive vendor booths, disaster preparedness kits, fun activities for all ages, free giveaways, great food, music and entertainment, and much more!

Mark your calendars for October 21, the 10th anniversary of the Santiago Fire, and plan to attend the South County Disaster Preparedness Expo. For more information, click on the flyer below.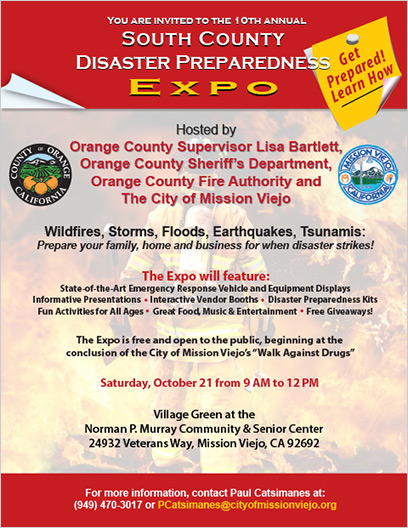 Click on the image above to view a PDF version.

County Connections

County Celebrates Building 16 Groundbreaking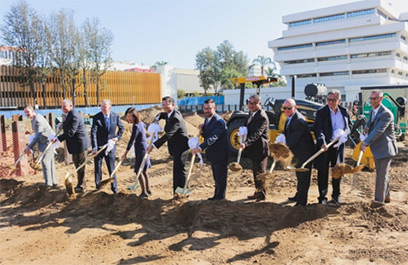 County officials break ground at the site of the new Building 16.
I'm pleased to report a ceremonial groundbreaking took place Thursday, September 28, for the new Building 16, the first building to be constructed as part of the County's Civic Center Facilities Master Plan for the Civic Center area in Santa Ana.

The new building will provide approximately 250,000 gross square feet of new office space, two levels of below grade secured employee parking, and an Event and Conference Center planned for use by both the County and the public. The building will also include a One Stop public counter with 13 departments represented, offering efficient public access to services of multiple County agencies.

The building's design will improve space use by reducing per-employee square footage from 375 feet to 260 feet – reflecting changing workspace needs and also lowering operating costs. In undertaking this project, the County is committed to being good stewards of taxpayer dollars. We are leveraging the expertise of the public and private sectors to build this new facility as efficiently as possible.

The original Building 16 was the first structure completed in the Santa Ana Civic Center plan. It was a three-story structure that had been unoccupied from the mid-1980s until its demolition in February this year.

Construction of the new Building 16 is expected to be completed in the first quarter of 2020.

Ways to Assist The Homeless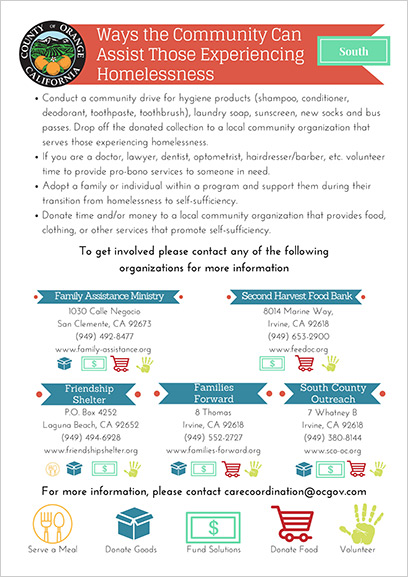 Click on the image above to view a PDF version.

JWA: 28th Annual Student Art Contest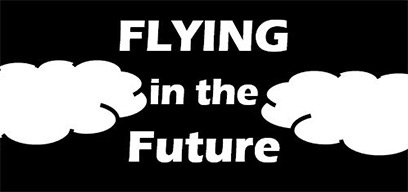 John Wayne Airport's (JWA) 28th annual Student Art Contest is underway. All Orange County public and private school students, including home-schooled students, in grades kindergarten through 12 are encouraged to submit artwork inspired by this year's theme, "Flying in the Future." Entries should be submitted to the Orange County Department of Education, any Orange County Public Library Branch or participating city libraries, no later than 4 PM, Thursday, November 9.

Artworks that best depict this year's contest theme are selected for exhibition and prizes. Winners and honorable mentions from grades K–12 will be exhibited at John Wayne Airport from December 6, 2017 through January 8, 2018, on the Arrival (lower) Level adjacent to Baggage Carousels 1 and 4.

Each entrant will receive a certificate of participation from the Airport, and select winners will be awarded prizes donated by sponsors.

Get more information about the Student Art Contest, or email Art Program Coordinator Jeffrey Frisch.

OCWR Launches Free Speakers Bureau


The public often has questions related to the management and disposal of solid waste, an essential public service and critical environmental utility provided by the County through OC Waste & Recycling.

The staff at OCWR plays many different roles in delivering this essential public service to the residents and businesses in Orange County. They are skilled and talented professionals with expertise in a range of fields.

They are also public servants eager to share their knowledge and expertise, which is why the agency has launched a Speakers Bureau. If your HOA, group or business is interested in learning about any aspect of waste management in OC, speakers are available free of charge. Just look through the OCWR Speakers Bureau Directory, choose a topic and speaker, set a date, and that's it!

For more information, visit the OCWR website or email Ruth Wardwell, OCWR Strategic Communications Manager.

The Orange County Grand Jury Needs You!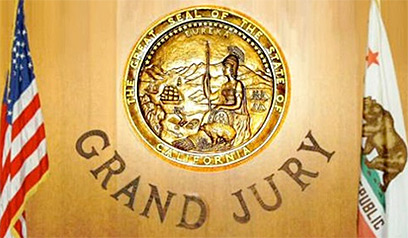 If you would like to make a difference and promote sound government, apply by January 26 to serve on the Orange County Grand Jury. You will have the opportunity to make a positive impact!

The major functions of the Grand Jury are divided into criminal indictments and civil investigations. While both functions are executed by the same panel in Orange County, the civil investigation portion requires the majority of time.

The Grand Jury is a full-time job, for one full year (July 1, 2018 to June 30, 2019), and sure to be one of your most interesting years ever. The Courts are looking for a diversified panel, in age and ethnic backgrounds. Get more information and apply today!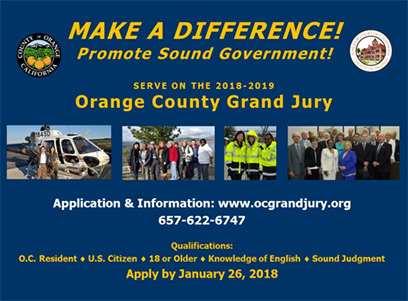 OC Moves

Public Input on Open Space Preserves



Aliso Canyon Preserve in Laguna Beach
Public input is being sought on draft plans that will guide the management of valuable wildlife and habitat on the Orange County Transportation Authority's open space properties in the Aliso Canyon Preserve in Laguna Beach and Hayashi Preserve in Brea.

The preserves are being purchased to offset the impacts of construction on 13 Measure M freeway projects being built throughout Orange County.

The public can review the plans and comment online. There will be a public meeting in South County Thursday, October 5 from 5 PM to 7 PM at Aliso and Wood Canyons Wilderness Park 28373 Alicia Parkway, Laguna Niguel, CA 92677.

The 90-day public review and comment period ends Dec. 1.

Meet OC Animal Care's Pet of the Week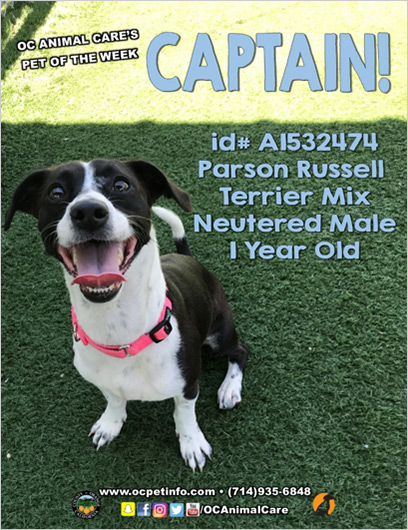 Click on the image above to view a PDF version.

Out and About in South County

Aliso Viejo: Founders Day Fair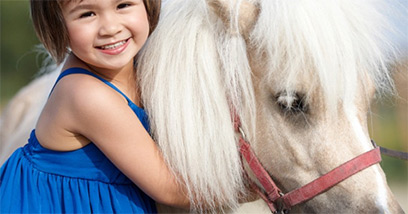 Celebrate Aliso Viejo's heritage with tons of family fun during the City's annual Founder's Day Fair from 12 PM to 5 PM Saturday, October 7 at the Aliso Viejo Ranch. Enjoy interactive historical and art exhibits, live entertainment, community booths, pony rides, a petting zoo, games, tasty fare and more! Stop by my County Information Booth and say hello! Admission is free. Get more information by visiting the city's event page.

Dana Point: Pacific Paddle Games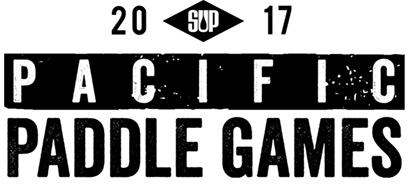 From September 30 through October 1, Doheny State Beach will host the Pacific Paddle Games, the biggest celebration of paddling in the sport! Everyone is welcome, from beginners to pros, to watch and/or compete in the games. For more information, visit the Games website.

Dana Point: Art Fest

Join the Dana Point community on October 1 to celebrate arts and humanities month! This free and family friendly event will feature art exhibits from over 80 regional fine artists, live music, food and libations provided by local restaurants…and of course FUN! For more information, check out the event website.

Laguna Niguel: Fall Boutique & Crafts Faire

Don't miss this popular annual event on Saturday, October 7! More than 75 vendors will be selling unique, handcrafted items. This is a great opportunity to buy gifts, home décor, jewelry, and a variety of beautifully crafted items. Free admission! Food will be available for purchase. Additional parking available on Yosemite St. For information, view the event flyer.

Lake Forest: Autumn Harvest Festival

Halloween adventures arrive early this year at the Autumn Harvest Festival. Heritage Hill Historical Park will once again host this spooktacular event on October 7 from 4:30 PM - 8:30 PM. Attractions include Indiana Jones Trick or Treat Stations, an "Under the Sea" adventure maze, a Harry Potter school house, and storytelling. The festival will also feature games, face painting, a costume parade, the ever popular "Lake Forest All Stars Glow Party", Princess Pumpkin Patch, and a movie screening of "The Great Pumpkin Charlie Brown." For details, visit the OC Parks website or the event flyer.

Mission Viejo: Bigotry, Bullying, and Bravery

1 in every 5 students will be bullied at school this year. The Interfaith Council of Greater Rancho Santa Margarita, serving RSM, Mission Viejo, Aliso Viejo, Lake Forest, Foothills Ranch, and Laguna Hills, is engaging area educators, community leaders, legal and law enforcement experts, and mental health experts to examine this issue. Please attend a parent forum, titled "Bigotry, Bullying & Bravery," at the Norman Murray Community Center in Mission Viejo at 7 PM Monday, October 2.

San Clemente: 30th Annual San Clemente Seafest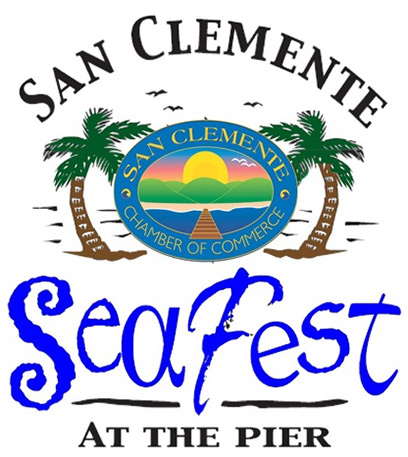 On Sunday, October 1, come to the historic San Clemente Pier area for the 30th Annual San Clemente Seafest! The Seafest features a chowder cook-off, business exposition, arts & crafts show, surf contest, children & teen contests, children's complementary arts & crafts, and a US Coast Guard Search & Rescue demo. Event admission is free. Check out the full lineup!

San Clemente: 3rd Annual Shopping Extravaganza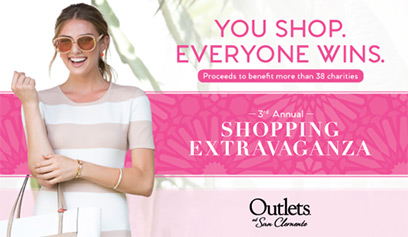 Outlets at San Clemente is proud to announce its third annual Shopping Extravaganza charity fundraiser on Saturday, October 7, to benefit 38 local nonprofits. During the event, shoppers receive exclusive discounts at most stores, while Outlets at San Clemente donates $25 for every $35 ticket purchased to a local nonprofit organization of the shopper's choice. Last year's event raised $42,150 to benefit 25 local nonprofits!

In addition to exclusive discounts, Shopping Extravaganza includes entertainment, opportunity drawings for 1500 gift cards equaling more than $40,000, a catered lunch, and VIP wine and cocktail tastings. You Shop. Everyone Wins.

To view the list of participating charities, the schedule of events, or to purchase a ticket, please visit ShopOSC.com/tickets.

San Juan: The Vintage Food & Wine Festival


This popular annual event is held at the historic Mission San Juan Capistrano on Saturday, Oct. 7, from 6 PM - 10 PM. More than twenty local dining establishments will offer tastes of their cuisine. Local wineries, breweries and spirit makers will also offer samples. Local R&B band "Family Style" is back as the headliner. For more information or to purchase your ticket, visit the event website.

This week I:

Spoke at the Pet Project Foundation Gala in San Clemente.
Participated in the OCTA Board meeting.
Participated in the Board of Supervisors meeting.
Joined my Board colleagues and Senator John Moorlach in recognizing retiring Audit Oversight Committee member Dave Carlson.
Participated in the TCA Joint Finance & Investment, Joint Strategic Planning, and Joint Capital Projects & Programs Committee meetings.
Participated in the OC Strategic Plan for Aging Leadership Council meeting.
Spoke at the WISEPlace dinner in Santa Ana (Women Inspired Supported Empowered).
Participated in the OCFA Board meeting.
Attended the Mobility21 Summit.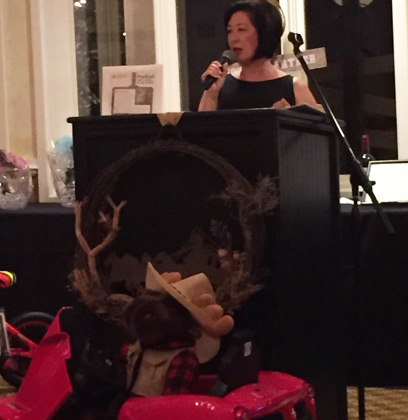 Giving the welcoming remarks at the Pet Project Foundation Gala.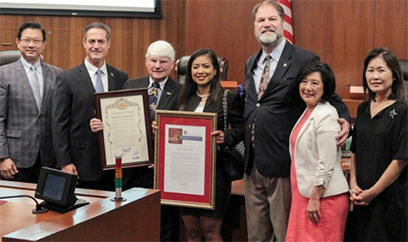 Presenting a Board Resolution, and a State Resolution from Senator John Moorlach, to retiring AOC member Dave Carlson.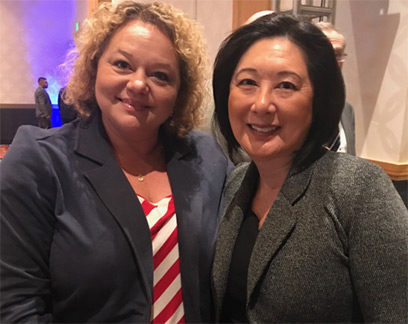 With Mission Viejo Mayor Wendy Bucknum at the Mobility 21 Summit.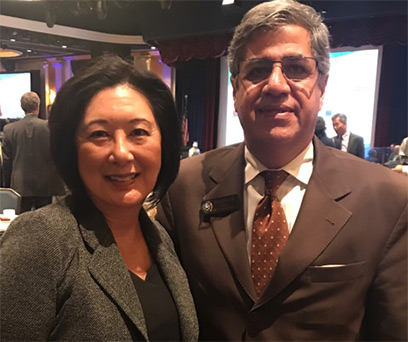 With Laguna Niguel Mayor Fed Minagar at the Mobility 21 Summit.

My Staff:

Presented a certificate of recognition at the retirement reception for former Laguna Woods Mayor Bert Hack.
Presented a proclamation at the Mission Viejo Country Club's 50th Anniversary Gala.
Presented a Board Resolution at the 2017 Susan G. Komen Orange County Race for the Cure in Newport Beach.
Presented a certificate of recognition at the MicroVention Terumo grand opening celebration of its new worldwide innovation center in Aliso Viejo.
Presented a proclamation to the Dana Point Historical Society in honor of its 30th anniversary celebration.
Presented a certificate of recognition in honor of the AutoZone ribbon cutting in Dana Point.
Presented a certificate of recognition in honor of the skinMEDx ribbon cutting in Ladera Ranch.
Presented a certificate of recognition in honor of the Eagle Community Credit Union ribbon cutting in Lake Forest.
Attended the TCA Joint Toll Operations meeting.
Attended the Orange County Community Coalition for Behavioral Health meeting.

My Community Relations Advisor, Sergio Prince, presenting a Board Resolution at the Susan G. Komen Orange County Race for the Cure in Newport Beach.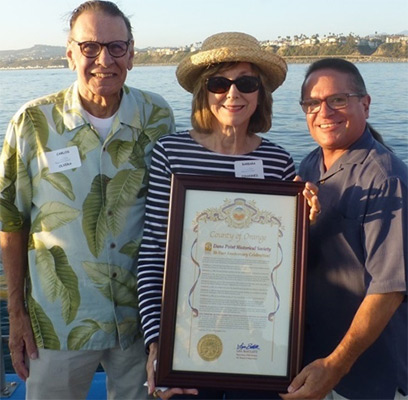 Presenting a proclamation in honor of the 30th anniversary of the Dana Point Historical Society to DPHS President Barbara Johannes and former Dana Point Mayor Carlos Olvera.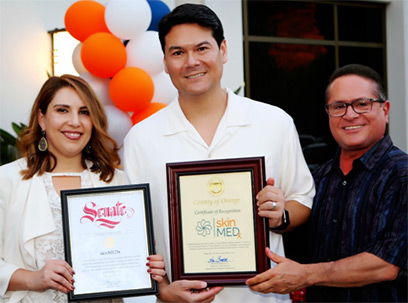 Presenting certificates of recognition from my office and Senator Pat Bates at the skinMEDx ribbon cutting in Ladera Ranch.
(Photo courtesy of Shannon Rubin / Shannon Rubin Photography)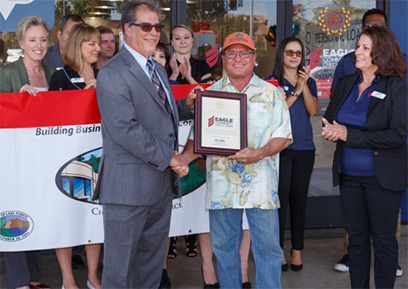 Presenting a certificate of recognition at the Eagle Community Credit Union ribbon cutting in Lake Forest.
(Photo courtesy of Ildiko Takata / TAKATA Photo & Design)

Elected Officials in the Community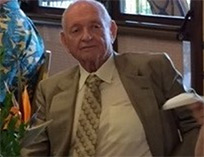 Former Laguna Woods Mayor Bert Hack at his retirement reception.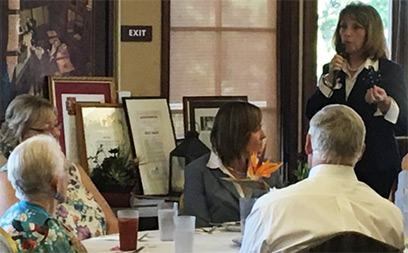 Senator Pat Bates at the retirement reception for former Laguna Woods Mayor Bert Hack.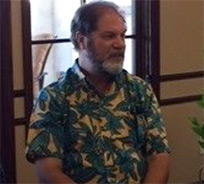 Senator John Moorlach at the retirement reception for former Laguna Woods Mayor Bert Hack.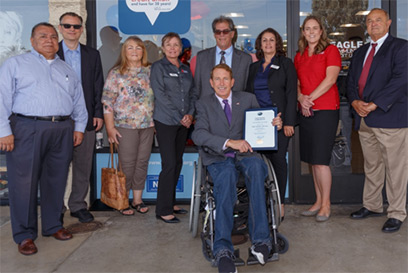 Lake Forest Mayor Scott Voigts (center) and Councilman Andrew Hamilton (2nd from left) at the Eagle Community Credit Union ribbon cutting.
(Photo courtesy of Ildiko Takata / TAKATA Photo & Design)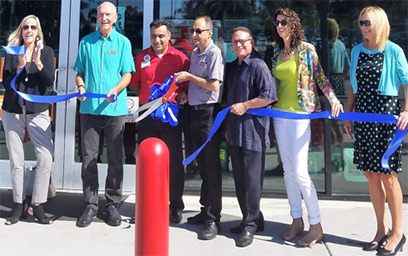 Dana Point Mayor Debra Lewis (2nd from right) and Mayor Pro Tem Paul Wyatt (2nd from left) at the AutoZone ribbon cutting in Doheny Village.

For questions or comments regarding Supervisor Bartlett's E-Newsletter please contact the Supervisor's office staff at: (714) 834-3550 or email Sergio.Prince@ocgov.com or Tanya.Flink@ocgov.com.