Fifth District Highlights

Don't Miss the Aliso Viejo Founder's Day Fair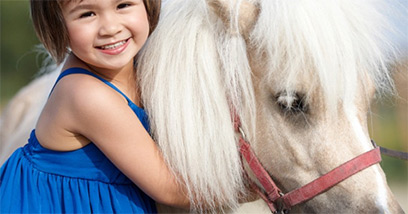 Please join me in celebrating Aliso Viejo's heritage during the City's annual Founder's Day Fair! This family friendly event will be held Saturday, October 7 from 12 PM to 5 PM at the Aliso Viejo Ranch, 100 Park Ave, Aliso Viejo, CA 92656.

Enjoy interactive historical and art exhibits, live entertainment, community booths, pony rides, a petting zoo, games, tasty fare, and much more! Stop by my County Information Booth and say hello! The Founder's Day Fair is open to the public and admission is free. For more information, visit the City's event page or see the flyer below.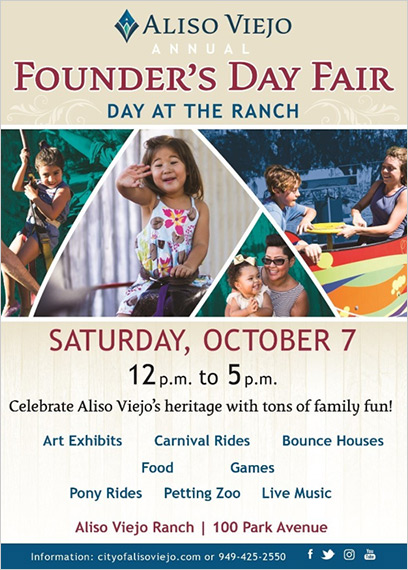 Click on the image above for more information.

2017 South County Disaster Preparedness Expo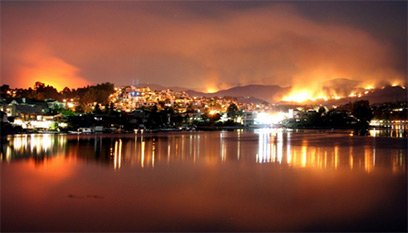 The 2007 Santiago Fire as seen from Lake Mission Viejo.
October 21, 2017 serves to remind us to be prepared in the event of a major emergency, as it marks the 10th anniversary of the devastating Santiago Fire that burned over 28,000 acres in Orange County in 2007.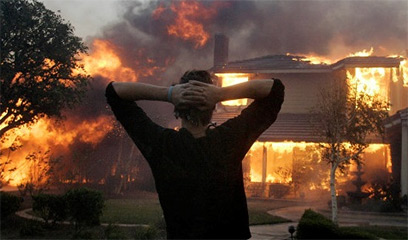 The Freeway Complex Fire destroyed 314 homes in 2008.
Just one year later, in 2008, the Freeway Complex Fire surpassed the Santiago Fire in its destruction, scorching over 30,000 acres and destroying 314 homes in north Orange County.

While we are blessed to live in one of the greatest regions in the world, Orange County is clearly susceptible to some of the most damaging natural disasters, including major wildfires, storms, flooding, landslides, earthquakes, and even tsunamis.

As such, I invite you to join me at the 10th annual South County Disaster Preparedness Expo. This will be my third year hosting this popular family-friendly event with the City of Mission Viejo, taking place Saturday, October 21 from 9 AM to 12 PM at the Norman Murray Community Center, 24932 Veterans Way, Mission Viejo.

The Expo is free and open to the public, featuring a wide array of state-of-the-art emergency response vehicles and equipment displays, informative presentations and demonstrations, interactive vendor booths, disaster preparedness kits, fun activities for all ages, great food, music and entertainment, free giveaways, and much more!

Learn how to get prepared! Mark your calendars for October 21 (the 10th anniversary of the Santiago Fire) and plan to attend the 10th annual South County Disaster Preparedness Expo. For more information, see the flyer below.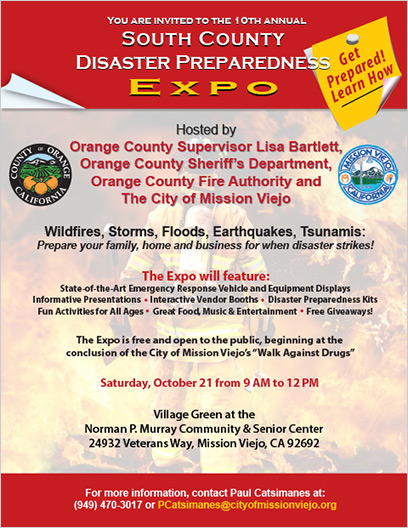 Click on the image above to view a PDF version.

County Connections

1-Year Anniversary of OC's First Year-Round Homeless Shelter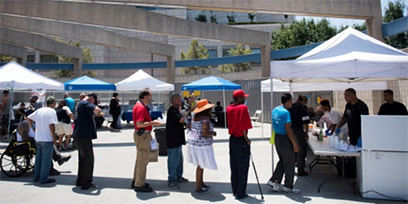 The Courtyard Transitional Center in Santa Ana.
On October 5, the County of Orange commemorated the one-year anniversary of its first year-round homeless shelter, The Courtyard Transitional Center in Santa Ana (The Courtyard).

The Courtyard is a 400-bed shelter located at the former Santa Ana Transit Terminal that opened on October 5, 2016. Through contracts with The Midnight Mission and Kingdom Causes, Inc., also known as City Net, The Courtyard provides amenities like meals, showers, restrooms, laundry service, and intensive case management to people experiencing homelessness in the Civic Center and surrounding area.

Since opening, The Courtyard has provided 129,145 shelter bed-nights, with an average of 356 individuals staying at the Courtyard per night. More than 201 community service groups have provided 329,707 meals to Courtyard residents in the last year, which translates to $982,526 in meal donations.

Providing shelter is just one part of a comprehensive system of care addressing homelessness, which the County is focused on developing together with cities, nonprofits, businesses and the community.

In June, I worked with the Board to dedicate $5 million from Mental Health Services Act funding toward permanent supportive housing for homeless individuals suffering from mental illness. Providing stable housing with supportive services for the most medically fragile population reduces homelessness, leads to greater health outcomes and decreases the need for costly emergency medical services.

The Courtyard serves an important bridge in the system of care where individuals can receive the services and placement needed to make a difference. To learn how the County is working with cities and community-based organizations to build a system of care to continually improve the countywide response to homelessness, visit the County's website.

To learn about ways the community can assist those experiencing homelessness in South County, click the flyer below.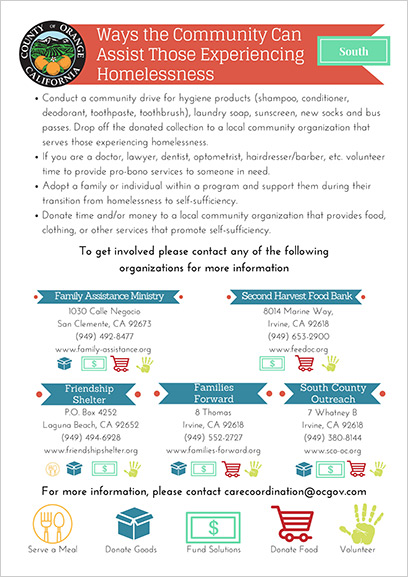 Click on the image above to view a PDF version.

HCA Reports Season's First Influenza Case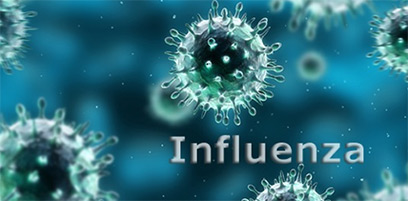 The OC Health Care Agency (HCA) has confirmed our county's first case of influenza, signaling that flu season is officially here and serving as a reminder that the best way to prevent the flu is by getting vaccinated.

Influenza is a seasonal contagious respiratory illness which can be caused by influenza A or B viruses. Flu symptoms may include fever, cough, sore throat, runny or stuffy nose, headaches, body aches, chills and fatigue. Flu illness can be severe, leading to missed school or work, hospitalization and even death.

Flu virus is mainly spread through droplets from coughs and sneezes. Vaccinations are recommended for everyone 6 months of age and older, and are especially important for infants, young children, pregnant women, adults over 50 and those with chronic medical conditions. Close contacts and caregivers of these high risk people should also be vaccinated.

The most current local information, including vaccination locations, is available on the HCA website or by calling the Health Referral Line at 800-564-8448, Monday through Friday from 8 AM to 5 PM. For more information, see the full press release.

JWA Introduces Upgraded 3D Flight Tracking Tool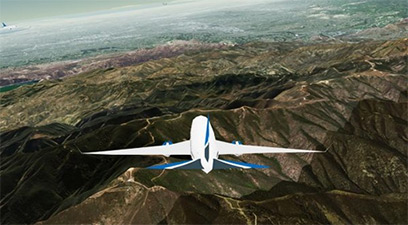 3D view of an airplane flying over the Santa Ana Mountains in JWA's Flight Track Viewer.
John Wayne Airport (JWA) is pleased to announce the recent upgrade of its web-based Flight Track Viewer, powered by VOLANS. JWA's Flight Track Viewer is a 3D software application with a user-friendly interface, making it easy for the public to view aircraft flight tracks originating or ending at JWA online, as well as overflights within the surrounding airspace at any time.

Through VOLANS, aircraft flight tracking data can be displayed in satellite or street map layers. It features an address locator tool that enables users to identify a specific location, like a home or office, relative to the flight(s) being researched.

Benefits of the upgrade includes the ability to utilize the application on mobile devices. Additionally, users are able to view flights from a pilot's perspective in near real-time or historical playback mode, as well as the aircraft type, origin and destination, altitude as well as heading and flight number.

Supported browsers include Chrome, Internet Explorer, Firefox, Safari and Microsoft Edge, although Chrome is preferred. To access the application and online user's manual, please visit the JWA website.

JWA: 28th Annual Student Art Contest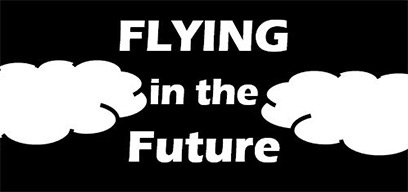 John Wayne Airport's (JWA) 28th annual Student Art Contest is underway. All Orange County public and private school students, including home-schooled students, in grades kindergarten through 12 are encouraged to submit artwork inspired by this year's theme, "Flying in the Future." Entries should be submitted to the Orange County Department of Education, any Orange County Public Library Branch or participating city libraries, no later than 4 PM, Thursday, November 9.

Artworks that best depict this year's contest theme are selected for exhibition and prizes. Winners and honorable mentions from grades K–12 will be exhibited at John Wayne Airport from December 6, 2017 through January 8, 2018, on the Arrival (lower) Level adjacent to Baggage Carousels 1 and 4.

Each entrant will receive a certificate of participation from the Airport, and select winners will be awarded prizes donated by sponsors.

See more information about the Student Art Contest, or email Art Program Coordinator Jeffrey Frisch.

OCWR Launches Free Speakers Bureau


The public often has questions related to the management and disposal of solid waste, an essential public service and critical environmental utility provided by the County through OC Waste & Recycling.

The staff at OCWR plays many different roles in delivering this essential public service to the residents and businesses in Orange County. They are skilled and talented professionals with expertise in a range of fields.

They are also public servants eager to share their knowledge and expertise, which is why the agency has launched a Speakers Bureau. If your HOA, group or business is interested in learning about any aspect of waste management in OC, speakers are available free of charge. Just look through the OCWR Speakers Bureau Directory, choose a topic and speaker, set a date, and that's it!

For more information, visit the OCWR website or email Ruth Wardwell, OCWR Strategic Communications Manager.

The Orange County Grand Jury Needs You!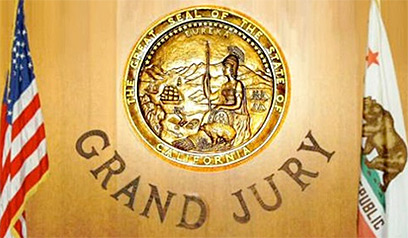 If you would like to make a difference and promote sound government, apply by January 26, 2018 to serve on the Orange County Grand Jury. You will have the opportunity to make a positive impact!

The major functions of the Grand Jury are divided into criminal indictments and civil investigations. While both functions are executed by the same panel in Orange County, the civil investigation portion requires the majority of time.

The Grand Jury is a full-time job, for one full year (July 1, 2018 to June 30, 2019), and sure to be one of your most interesting years ever. The Courts are looking for a diversified panel, in age and ethnic backgrounds. Get more information and apply today!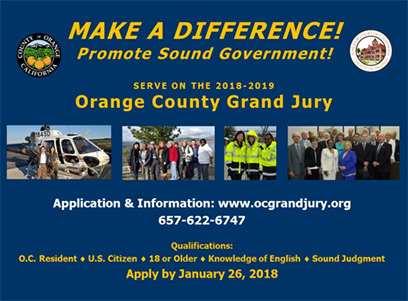 Rerouting of Pedestrian Traffic in the Civic Center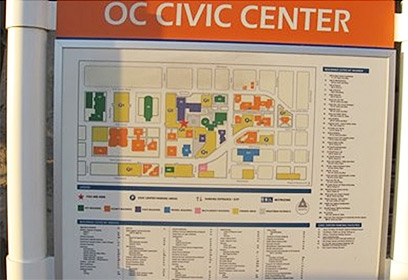 Visiting our County offices in the Civic Center? Be sure to note the specific construction alerts, which have altered both parking options and pedestrian routes in the area. For directions and maps, see the full press release.

OC Moves

Laguna Niguel/Mission Viejo Metrolink Station Improvements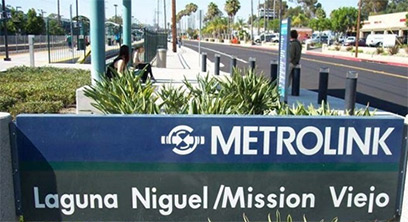 Improvements to the Laguna Niguel/Mission Viejo Metrolink station that provide better access and make for a more comfortable experience for passengers who use the station are now finished and open to the public.

The Orange County Transportation Authority, working with the cities of Laguna Niguel and Mission Viejo in conjunction with the Southern California Regional Rail Authority, designed and constructed the new ramps in early 2016.

The ramps replace the station's elevators and were added to the existing pedestrian undercrossing, making for more convenient, reliable access. Additional amenities include a public restroom, vending machines, and three passenger canopies.

I want to thank OCTA, the cities of Laguna Niguel and Mission Viejo, and Metrolink for their partnership that brought these new improvements to rail users in South County.

Next Weekend I-5 Closure at Avenida Pico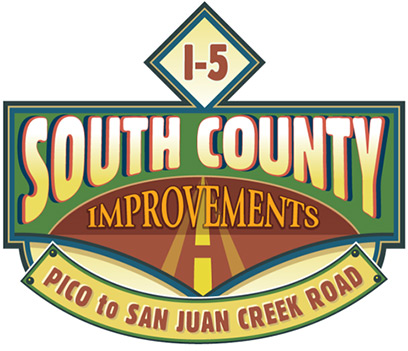 The southbound I-5 on- and off-ramps at Avenida Pico are scheduled to close from 10 PM Friday, Oct. 13, to 5 AM Monday, Oct. 16.

Avenida Pico under I-5 also will be closed nightly during this time; however, at least one lane in each direction will remain open during the day.

The extended closure will allow crews to complete reconstruction of the southbound I-5 on- and off-ramps and install final striping. When the closure is completed, Avenida Pico under the bridge will be re-opened to a temporary new configuration. All ramps at Avenida Pico are scheduled to be in their final configurations by the end of October.

Motorists should use Calle Frontera and Avenida Vista Hermosa as a detour during the weekend closure.

OC Animal Care/Pet of the Week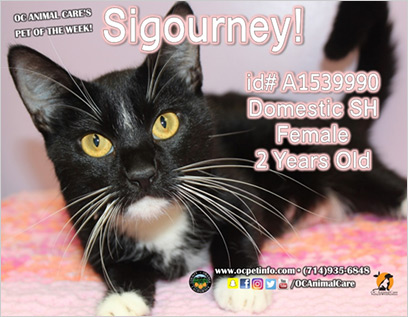 Click on the image above to view a PDF version.

Fall in Love Adoption Event

Looking for a furry friend to cuddle up to this fall? Visit the OC Animal Shelter to find your purrfect pet during the Fall in Love adoption event October 21, from 11 AM to 5 PM. All adoption fees will be waived for this special event, just pay for microchip and licensing.

You can view pets available for adoption on the shelter's website. If you see an animal you'd like to adopt, be sure to arrive early, as adoptions are first come, first serve. Together, we can drastically decrease the homeless pet population in our community!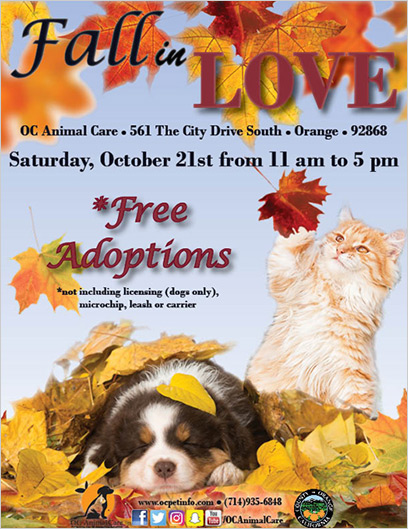 Click on the image above to view a PDF version.

Out and About in South County

Laguna Hills: Aliso Creek Mainstem Ecosystem Restoration Project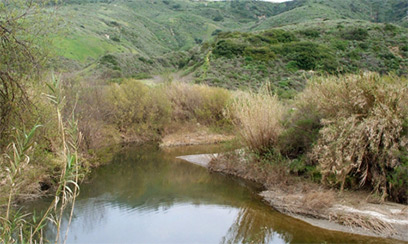 A public hearing is scheduled for Tuesday, October 17 from 6 PM to 9 PM at the Laguna Hills Community Center to review the Draft Integrated Feasibility Report (IFR), the Integrated Environmental Impact Statement (EIS), and the Environmental Impact Report (EIR) for the Aliso Creek Ecosystem Restoration Project. For more information, visit the US Army Corps of Engineers website.

Laguna Niguel: Walk4ALZ Orange County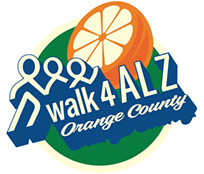 More than 84,000 Orange County residents live with Alzheimer's or another form of dementia, and that number is projected to more than triple by 2025. Help provide life changing research, programs, advocacy and support services to individuals living with dementia, as well as those who love and care for them. Register Now for Walk4ALZ Orange County at Laguna Niguel Regional Park on Saturday, October 14.

Laguna Niguel: Fall Boutique & Crafts Faire

Don't miss this popular annual event on Saturday, October 7! More than seventy-five vendors will be selling unique, handcrafted items. This is a great opportunity to buy gifts, home décor, jewelry, and a variety of beautifully crafted items. Free admission! Food will be available for purchase. For information, visit the event flyer.

Laguna Niguel: Jr. Civic Workshop

6th-8th graders are invited to attend these interactive workshops held the 2nd Tuesday of each month. The series begins on October 10 from 6:30 PM to 7:30 PM. In October, we will have guest speakers from Laguna Niguel's City Departments, including Parks & Recreation, Public Works, and Emergency Services. Attendees must register each month at LNteens.org. Please bring writing utensils.

Lake Forest: Autumn Harvest Festival and Haunt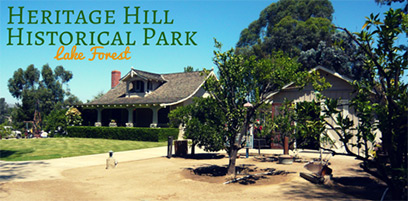 Halloween adventures arrive early this year at the Autumn Harvest Festival. Heritage Hill Historical Park will host this spooktacular event October 7 from 4:30 PM to 8:30 PM. Attractions include Indiana Jones Trick or Treat Stations, an "Under the Sea" adventure maze, a Harry Potter school house, and storytelling. The festival will also feature games, face painting, a costume parade, the ever popular "Lake Forest All Stars Glow Party", Princess Pumpkin Patch, and a movie screening of "The Great Pumpkin Charlie Brown." For details, visit the OC Parks website or the event flyer.

For true thrill-seekers, don't miss the 10th annual Haunt at Heritage Hill on October 13 & 14 from 6:30 PM to 10:30 PM, when the park transforms into a Haunted Adventure. This teen/adult friendly event includes: The Haunted School House Fright Maze, scream zones, including The Joker's Side Show Maze, and the return of "Backwoods Nightmare," featuring more monsters than ever. Hit the dance floor with ghouls and goblins for our extreme DJ and light show. Enjoy screenings of classic horror films and guest appearances. Costumes are encouraged, but no masks please. For more information, see the OC Parks calendar.

Rancho Santa Margarita: Relay For Life


Relay For Life is a grass roots, community-based team event to fundraise for The American Cancer Society. This day long event will be held at RSM's Central Park on Saturday, October 14 from 10 AM to 9 PM. For the full schedule, visit the event webpage.

San Clemente: 3rd Annual Shopping Extravaganza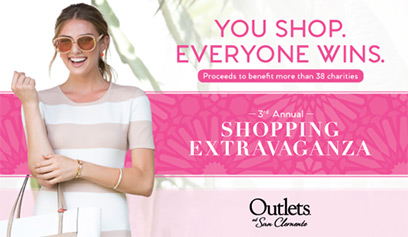 Outlets at San Clemente is proud to announce its third annual Shopping Extravaganza charity fundraiser on Saturday, October 7, to benefit 38 local nonprofits. During the event, shoppers receive exclusive discounts at most stores, while Outlets at San Clemente donates $25 for every $35 ticket purchased to a local nonprofit organization of the shopper's choice. Last year's event raised $42,150 to benefit 25 local nonprofits!

In addition to exclusive discounts, Shopping Extravaganza includes entertainment, opportunity drawings for 1500 gift cards equaling more than $40,000, a catered lunch, and VIP wine and cocktail tastings. You Shop. Everyone Wins.

To view the list of participating charities, the schedule of events, or to purchase a ticket, please visit ShopOSC.com/tickets.

San Clemente: Hunger Walk


Family Assistance Ministries is celebrating 30 years of creating awareness and raising funds for hungry neighbors in South County. The FAM Board of Directors and staff invite you to participate in their Hunger Walk by signing up to walk and raise funds, becoming an official sponsor, or making a donation. The 2.5 mile walk and festivities will be held Sunday, October 15 at the San Clemente Community Center, beginning at 12:30 PM. Visit the FAM website to register and learn how you can help fight hunger in South County.

San Juan: The Vintage Food & Wine Festival


This popular annual event is held at the historic Mission San Juan Capistrano on Saturday, Oct. 7, from 6 PM - 10 PM. More than twenty local dining establishments will offer tastes of their cuisine. Local wineries, breweries and spirit makers will also offer samples. Local R&B band "Family Style" is back as the headliner. For more information or to purchase your ticket, visit the event website.

This week I:

Spoke at San Juan Hills High School during their community forum on our growing opioid crisis.
Participated in the California State Association of Counties (CSAC) Retreat and Executive Committee meeting in Berkeley.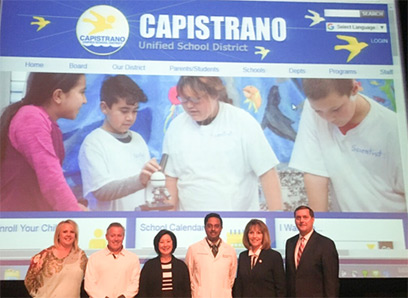 With Senator Pat Bates and Assemblyman Bill Brough at San Juan Hills High School.

My Staff:

Presented a certificate of recognition at the Barre3 ribbon cutting in Ladera Ranch.
Presented a proclamation to Norooz Clinic Foundation upon the occasion of their 5-year anniversary to recognize them for providing exceptional mental health services to those in need.
Attended the OC Parks Historical Commission meeting.
Participated in a Santa Ana Police Department ride along.
Attended the Laguna Niguel Chamber of Commerce Government Affairs Committee meeting.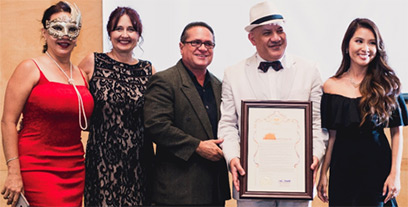 My Community Relations Advisor, Sergio Prince (center), presenting a proclamation to Norooz Clinic Foundation.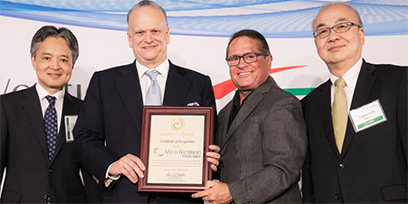 Presenting a certificate of recognition to MicroVention Terumo CEO Rich Capetta (center), Terumo Corporation President Hikaru Samejima (left) and Chairman Takayoshi Mimura at their grand opening celebration in Aliso Viejo.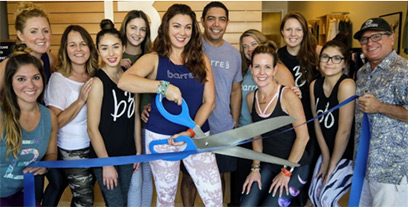 Presenting a certificate of recognition at the Barre3 ribbon cutting in Ladera Ranch.

Elected Officials in the Community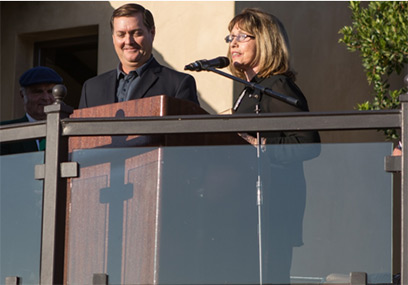 Senator Pat Bates (right) and Assemblyman Bill Brough at the Mission Viejo Country Club 50-year anniversary gala.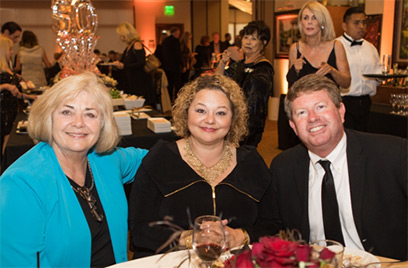 Mission Viejo Mayor Wendy Bucknum (center) with her husband, Paul Bucknum, and former Mayor Rhonda Reardon at the Mission Viejo Country Club 50-year anniversary gala.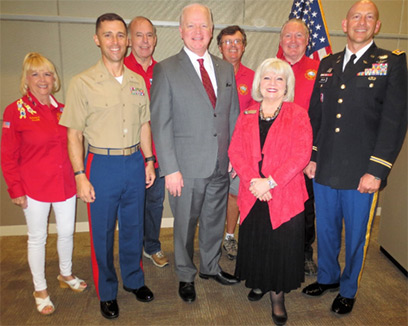 Laguna Niguel Councilman Mark Jennings and Mayor Pro Tem Elaine Gennawey (front center) at the Chamber of Commerce Government Affairs Committee meeting.

For questions or comments regarding Supervisor Bartlett's E-Newsletter please contact the Supervisor's office staff at: (714) 834-3550 or email Sergio.Prince@ocgov.com or Tanya.Flink@ocgov.com.