Fifth District Highlights

2017 South County Disaster Preparedness Expo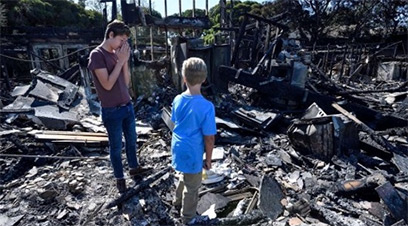 This week's Canyon Fire 2 caught thousands of residents by surprise.
This week, many of us watched our TVs in horror as Orange County was ravished by the fast-moving Canyon Fire 2, which ignited in the Anaheim Hills area. Pushed by strong Santa Ana winds, the wildfire quickly incinerated over 9,000 acres and claimed numerous residences.

While the Canyon Fire 2 continues burning, fire officials report there are no new threats to neighborhoods. However, they are concerned about hot, dry weather this weekend, with a fire weather watch in effect through Sunday.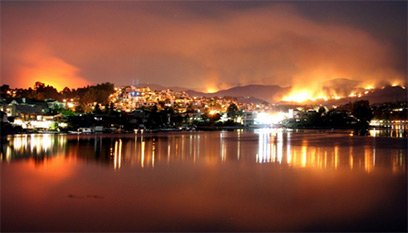 The 2007 Santiago Fire as seen from Lake Mission Viejo.
This coming October 21 also serves to remind us to be prepared in the event of a major emergency, as it marks the 10th anniversary of the devastating Santiago Fire that burned over 28,000 acres in Orange County in 2007.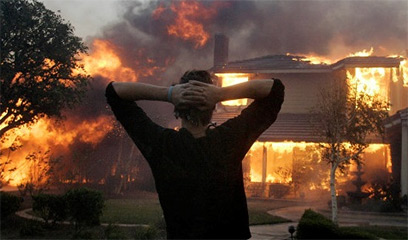 The Freeway Complex Fire destroyed 314 homes in 2008.
Just one year later, in 2008, the Freeway Complex Fire surpassed the Santiago Fire in its destruction, scorching over 30,000 acres and destroying 314 homes in north Orange County.

While we are blessed to live in one of the greatest regions in the world, Orange County is clearly susceptible to some of the most damaging natural disasters, including major wildfires, storms, flooding, landslides, earthquakes, and even tsunamis.

As your Orange County Supervisor, public safety has always been a top priority for me. As such, I invite you to join me at the 10th annual South County Disaster Preparedness Expo. This will be my third year hosting this popular family-friendly event with the City of Mission Viejo, taking place Saturday, October 21 from 9 AM – 12 PM at the Norman Murray Community Center, 24932 Veterans Way, Mission Viejo.

The Expo is free and open to the public, featuring a wide array of state-of-the-art emergency response vehicles and equipment displays, informative presentations and demonstrations, interactive vendor booths, disaster preparedness kits, fun activities for all ages, great food, music and entertainment, free giveaways, and much more!

Get prepared! Mark your calendars for October 21 (the 10th anniversary of the Santiago Fire) and attend the 10th annual South County Disaster Preparedness Expo. For more information, see the flyer below.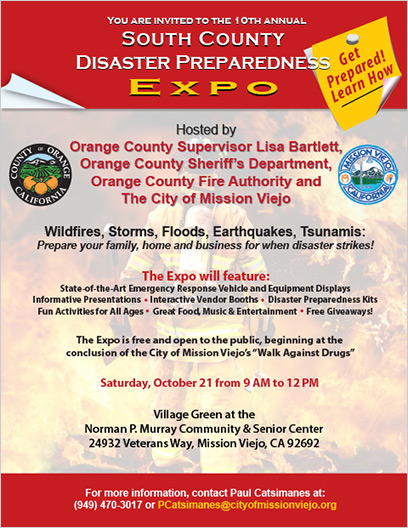 Click on the image above to view a PDF version.

Mount of Olives Church Celebrates 50-Years in Mission Viejo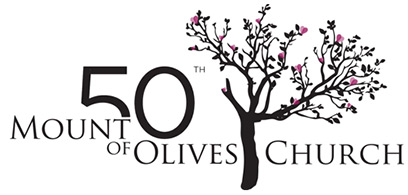 On Saturday, October 7, I was pleased to present a proclamation at the 50th anniversary celebration for Mount of Olives Church in Mission Viejo.

As part of its illustrious 50-year history, Mount of Olives (MOO) has the distinction of being first church built in Mission Viejo, established in 1967.

In 1999, MOO purchased the former Mission Viejo Library directly across the street and converted it into a student ministry facility, known as The Rock.

And in 2015, I attended the grand opening of a new 3-story structure, known as Kid City, built on the Mount of Olives campus and dedicated to children's ministry.

Over the past half-century, MOO has had three Senior Pastors. Reverend John Steward, the current Senior Pastor, has served as the congregation's spiritual leader for the last 25 years.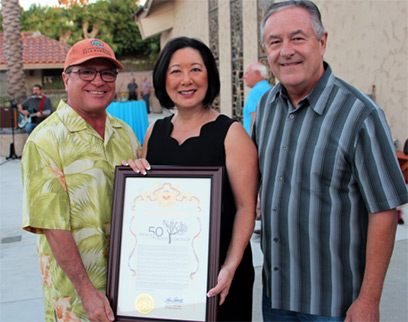 Presenting the Mount of Olives 50-year anniversary proclamation to Pastor John Steward (right) with my Community Relations Advisor, Sergio Prince.

Aliso Viejo Founder's Day Fair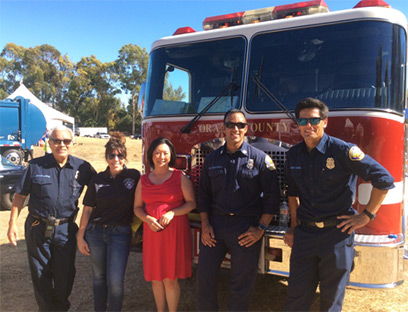 Visiting with OCFA personnel at the Aliso Viejo Founder's Day Fair.
Last Saturday, I was pleased to participate in the annual Aliso Viejo Founder's Day Fair, along with Congressman Dana Rohrabacher and the entire Aliso Viejo City Council. In addition, my office hosted a County Information Booth, as we provided attendees with helpful information on the many services and resources available through the County of Orange.

Held at the historic Aliso Viejo Ranch, the Founder's Day Fair is a fun, family-friendly community celebration that pays homage to the city's history and while giving attendees a glimpse into the past. To see pictures of the Founder's Day Fair, see the event photo album.

Pacific Marine Mammal Center Tour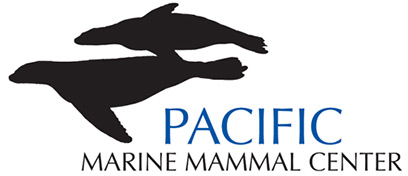 This week, my staff and I had the pleasure of taking an informative tour of the Pacific Marine Mammal Center located in Laguna Canyon. The Pacific Marine Mammal Center (PMMC) rescues, rehabilitates and releases marine mammals, and inspires ocean stewardship through research, education and collaboration.

Established in 1971, PMMC was the first licensed marine mammal rescue facility in the State of California, and remains the only licensed marine mammal rescue organization in Orange County. As such, PMCC is part of a network of 15 organizations along the California coast that make up the Marine Mammal Stranding Network.

PMMC welcomes over 55,000 visitors and educates over 10,000 children annually through a variety of educational programs, including grant funded programs that bring youngsters from Title I schools, as well as underprivileged and at risk youth.

To visit, support, or volunteer at the Pacific Marine Mammal Center, visit the PMCC website. To view pictures of our tour with PMMC staff and board members, see the photo album.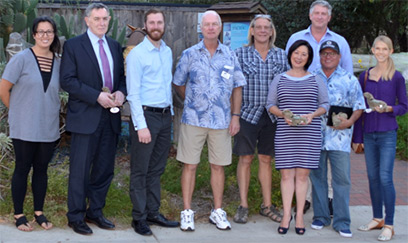 Touring the Pacific Marine Mammal Center with my staff and PMMC officials.

OC Moves

Next Weekend I-5 Closure at Avenida Pico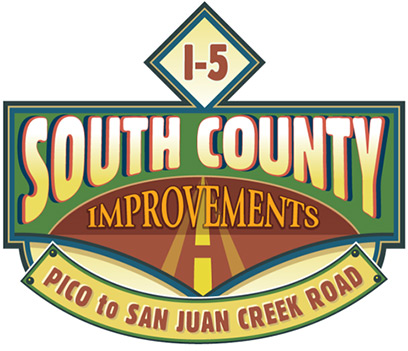 The southbound I-5 on- and off-ramps at Avenida Pico are scheduled to close from 10 PM Friday, Oct. 13, to 5 AM Monday, Oct. 16.

Avenida Pico under I-5 also will be closed nightly during this time; however, at least one lane in each direction will remain open during the day.

The extended closure will allow crews to complete reconstruction of the southbound I-5 on- and off-ramps and install final striping. When the closure is completed, Avenida Pico under the bridge will be re-opened to a temporary new configuration. All ramps at Avenida Pico are scheduled to be in their final configurations by the end of October.

Motorists should use Calle Frontera and Avenida Vista Hermosa as a detour during the weekend closure.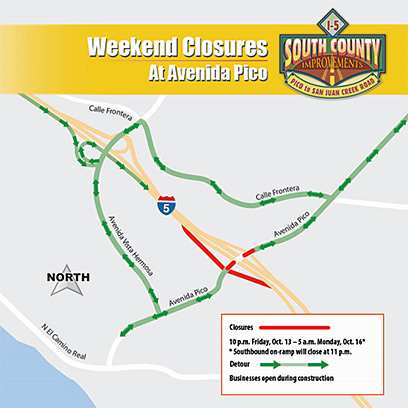 Click on the image above for more information.

County Connections

Ways to Assist the Homeless in South County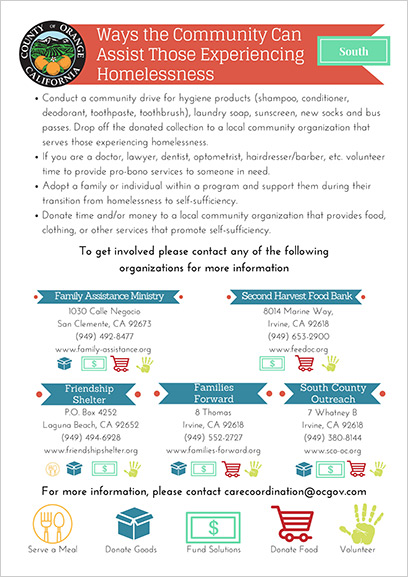 Click on the image above to view a PDF version.

JWA Introduces Upgraded 3D Flight Tracking Tool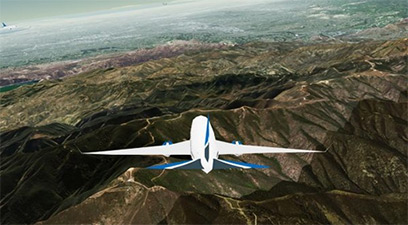 3D view of an airplane flying over the Santa Ana Mountains in JWA's Flight Track Viewer.
John Wayne Airport (JWA) is pleased to announce the recent upgrade of its web-based Flight Track Viewer, powered by VOLANS. JWA's Flight Track Viewer is a 3D software application with a user-friendly interface, making it easy for the public to view aircraft flight tracks originating or ending at JWA online, as well as overflights within the surrounding airspace at any time.

Through VOLANS, aircraft flight tracking data can be displayed in satellite or street map layers. It features an address locator tool that enables users to identify a specific location, like a home or office, relative to the flight(s) being researched.

Benefits of the upgrade includes the ability to utilize the application on mobile devices. Additionally, users are able to view flights from a pilot's perspective in near real-time or historical playback mode, as well as the aircraft type, origin and destination, altitude as well as heading and flight number.

Supported browsers include Chrome, Internet Explorer, Firefox, Safari and Microsoft Edge, although Chrome is preferred. To access the application and online user's manual, please visit the JWA website.

The Orange County Grand Jury Needs You!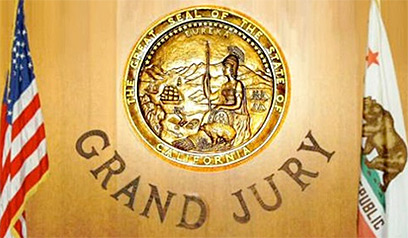 If you would like to make a difference and promote sound government, apply by January 26, 2018 to serve on the Orange County Grand Jury. You will have the opportunity to make a positive impact!

The major functions of the Grand Jury are divided into criminal indictments and civil investigations. While both functions are executed by the same panel in Orange County, the civil investigation portion requires the majority of time.

The Grand Jury is a full-time job, for one full year (July 1, 2018 to June 30, 2019), and sure to be one of your most interesting years ever. The Courts are looking for a diversified panel, in age and ethnic backgrounds. Get more information and apply today!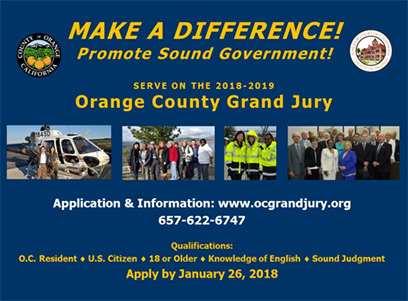 Rerouting of Pedestrian Traffic in the Civic Center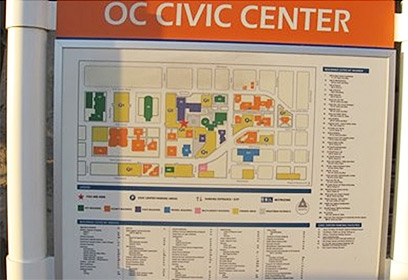 Visiting our County offices in the Civic Center? Be sure to note the specific construction alerts, which have altered both parking options and pedestrian routes in the area. For directions and maps, see the full press release.

Meet OC Animal Care's Pet of the Week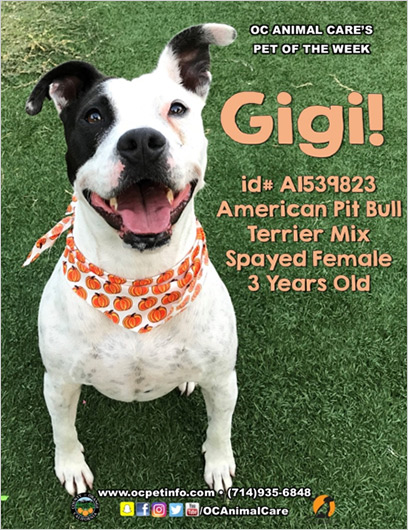 Click on the image above to view a PDF version.

Fall in Love Adoption Event

Looking for a furry friend to cuddle up to this fall? Visit the OC Animal Shelter to find your purrfect pet during the Fall in Love adoption event October 21, from 11 AM to 5 PM. All adoption fees will be waived for this special event, just pay for microchip and licensing.

If you see an animal you'd like to adopt, be sure to arrive early, as adoptions are first come, first serve. Together, we can decrease the homeless pet population in our community! You can view pets available for adoption on the shelter's website.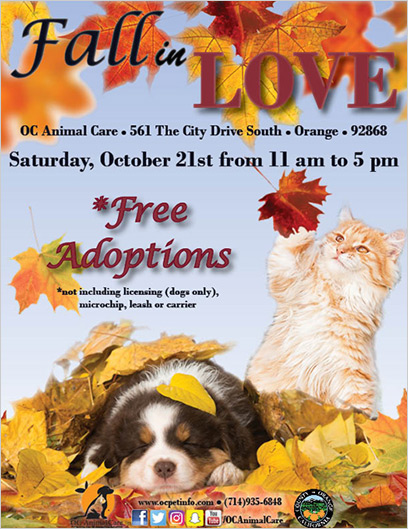 Click on the image above to view a PDF version.

Out and About in South County

Laguna Beach: Taste of Laguna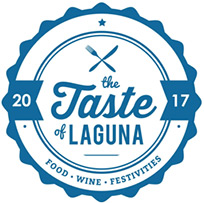 On October 19, the Laguna Beach Chamber of Commerce will host its annual Taste of Laguna from 5:30 PM to 9 PM at the Festival of the Arts grounds. Sample and savor cuisine from Laguna's top restaurants. Purchase tickets online!

Laguna Hills: Aliso Creek Mainstem Ecosystem Restoration Project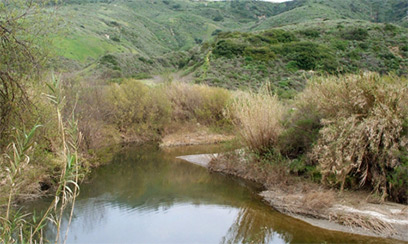 A public hearing is scheduled for Tuesday, October 17 from 6 PM to 9 PM at the Laguna Hills Community Center to review the Draft Integrated Feasibility Report (IFR), the Integrated Environmental Impact Statement (EIS), and the Environmental Impact Report (EIR) for the Aliso Creek Ecosystem Restoration Project. For more information, visit the US Army Corps of Engineers website.

Laguna Niguel: Walk4ALZ Orange County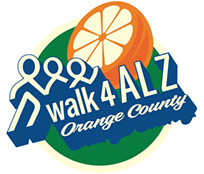 More than 84,000 Orange County residents live with Alzheimer's or another form of dementia, and that number is projected to more than triple by 2025. Help provide life changing research, programs, advocacy and support services to individuals living with dementia, as well as those who love and care for them. Register Now for Walk4ALZ Orange County at Laguna Niguel Regional Park on Saturday, October 14.

Lake Forest: Heritage Hill Haunt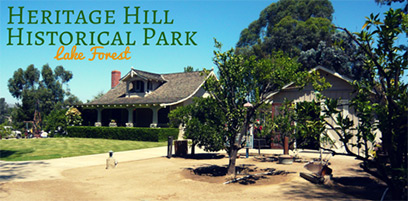 Don't miss the 10th annual Haunt at Heritage Hill on October 13 & 14 from 6:30 PM to 10:30 PM, when the park transforms into a haunted adventure. This teen/adult friendly event includes: The Haunted School House Fright Maze, scream zones, including The Joker's Side Show Maze, and the return of "Backwoods Nightmare," featuring more monsters than ever. Hit the dance floor with ghouls and goblins for our extreme DJ and light show. Enjoy screenings of classic horror films and guest appearances. Costumes are encouraged, but no masks please. For more information, see the OC Parks calendar.

Rancho Santa Margarita: Relay For Life


Relay For Life is a grass roots, community-based team event to fundraise for The American Cancer Society. This day long event will be held at RSM's Central Park on Saturday, October 14 from 10 AM to 9 PM. For the full schedule, visit the event webpage.

San Clemente: Hunger Walk


Family Assistance Ministries is celebrating 30 years of creating awareness and raising funds for hungry neighbors in South County. The FAM Board of Directors and staff invite you to participate in their Hunger Walk by signing up to walk and raise funds, becoming an official sponsor, or making a donation. The 2.5 mile walk and festivities will be held Sunday, October 15 at the San Clemente Community Center, beginning at 12:30 PM. Visit the FAM website to register and learn how you can help fight hunger in South County.

San Clemente: Pet Project Garage Sale

The Pet Project Foundation is hosting a massive garage sale Saturday, October 14, from 8 AM to 2 PM. Proceeds will benefit the San Clemente/Dana Point Animal Shelter. See the flyer below for details.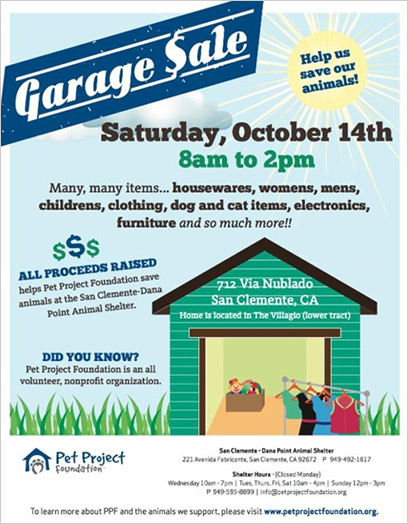 Click on the image above to view a PDF version.

This week I:

Hosted a County Information Booth at the Aliso Viejo Founder's Fair.
Presented a proclamation in honor of the 50th anniversary of Mount of Olives Church in Mission Viejo.
Participated in the OCTA Board meeting.
Toured the Pacific Marine Mammal Center in Laguna Canyon.
Participated in the LAFCO Board meeting.
Participated in the TCA San Juan Hills/Foothill Eastern Board and Foothill Eastern 241/91 Ad Hoc meetings.
Spoke at the Laguna Ocean Foundation event for the Aliso Creek Estuary Restoration Plan.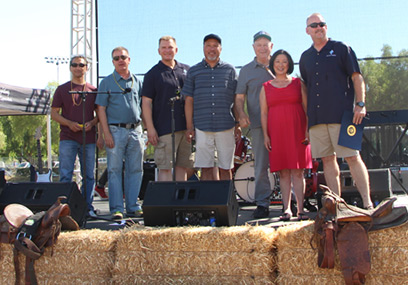 Welcoming attendees at the Aliso Viejo Founder's Day Fair with (L-R) Mayor Pro Tem Phil Tsunoda, Councilmen Bill Phillips, Mike Munzing and Ross Chun, Congressman Dana Rohrabacher, and Mayor Dave Harrington.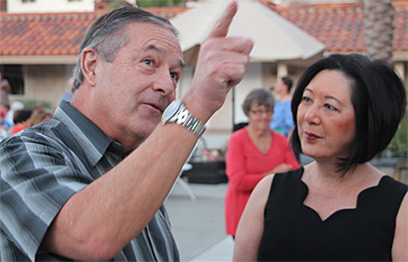 With Pastor John Steward at the 50th anniversary celebration of Mount of Olives Church in Mission Viejo.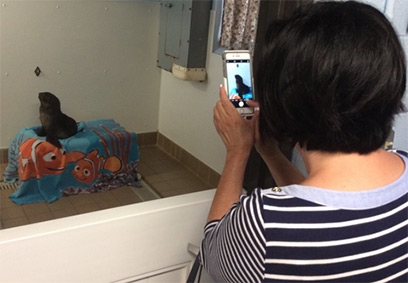 Visiting an adorable patient at the Pacific Marine Mammal Center in Laguna Canyon.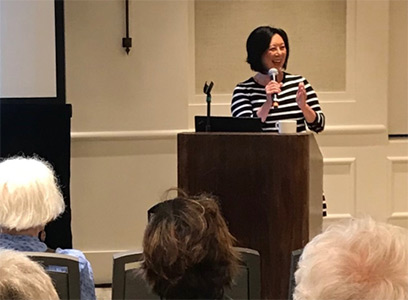 Speaking at the Laguna Ocean Foundation event.

My Staff:

Attended the Dana Point Harbor Association meeting.
Attended the Coto de Caza Advisory Committee meeting.
Presented a certificate of recognition in honor of the Oggi's Pizza ribbon cutting in Mission Viejo.
Presented a certificate of recognition in honor of the Laguna Beach Beer Company ribbon cutting in Rancho Santa Margarita.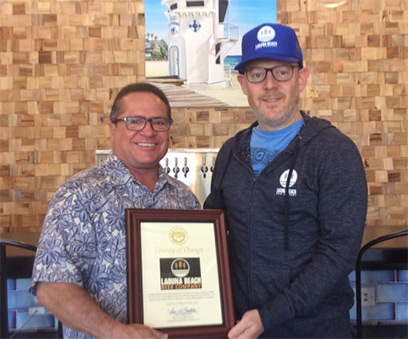 My Community Relations Advisor, Sergio Prince (left), presenting a certificate of recognition in honor of the Laguna Beach Beer Company in RSM.

Elected Officials in the Community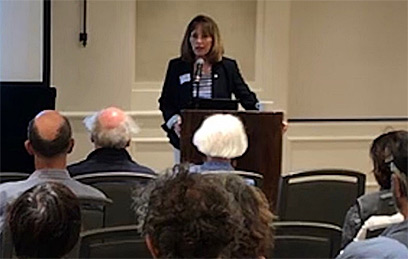 Senator Pat Bates speaking at the Laguna Ocean Foundation event.

For questions or comments regarding Supervisor Bartlett's E-Newsletter please contact the Supervisor's office staff at: (714) 834-3550 or email Sergio.Prince@ocgov.com or Tanya.Flink@ocgov.com.