Fifth District Highlights

Board of Supervisors to Vote on Eliminating Homeless Shelter Sites Studies

On March 22, I went to federal court and successfully petitioned to allow the Board of Supervisors to eliminate Irvine, Huntington Beach, and Laguna Niguel from consideration for emergency homeless shelters. The Board of Supervisors will vote to eliminate the homeless shelter site studies Tuesday, March 27.

However, the Court has made several implicit conditions. As such, the Court has sent formal invitations to all Orange County City Mayors and City Managers to provide feedback about the process Tuesday, April 3 at 9:00 AM at the Reagan Federal Building.

The County has always maintained that we can shelter the homeless within its existing capacity without impacting communities. It was never my intention to create alarm or panic in the cities of Irvine, Huntington Beach, and Laguna Niguel.

The approvals March 19 never set into motion any homeless relocations. I invite you to review the minute order. Please refer to the specific language about developing operational plans, receiving input from communities, and reporting back: http://cams.ocgov.com/Web_Publisher_Sam_Special/
Sam03_19_2018.htm

I am deeply sorry for this and have been working diligently to alleviate any concerns with very specific action.

Since March 19, I have worked extremely hard to address the concerns of the community and ensure that I address the issue to the satisfaction of the entire Fifth District, including:

Attended the Laguna Niguel City Council meeting with over 600 residents to listen to their concerns
At my request, Judge Carter held a hearing March 22 to grant my request on judicial relief for all sites
Scheduled removal of all sites for the March 27 Board of Supervisors meeting
I will be continually reaching out to my South Orange County cities in the hope that we can continue a productive discussion on solving our countywide homelessness crisis. To that end, I will provide frequent updates on this dedicated website as well as my Facebook page.

We Are United to End Homelessness!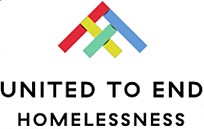 As we know all to well, homelessness has grown to crisis proportions in Orange County. To address the issue, Orange County United Way has brought together top leaders from local corporate, philanthropic, faith-based, government and non-profit sectors to launch United to End Homelessness.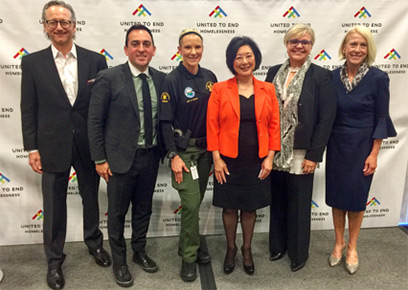 At the United to End Homelessness kickoff event at UC Irvine.
At the recent kickoff at UC Irvine, attendees heard first-hand from Santa Bob about his journey from homeless to homeless advocate and also learned about sustainable solutions to end homelessness in our community.

Please read more and sign the proclamation to #endHomelessnessOC. For more information, please click here.

DUI Checkpoint in San Clemente Tonight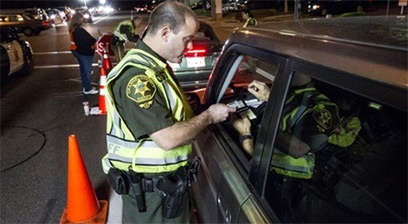 Deputies from the Orange County Sheriff's Department's DUI Enforcement Team will be deploying in the City of San Clemente from 6 PM Friday, March 23 to 2 AM Saturday, March 24 to stop and arrest alcohol and drug impaired drivers in the Department's ongoing safety campaign. DUI Saturation Patrols will deploy in areas with high frequencies of DUI collisions and/or arrests in the City of San Clemente.

Drivers are encouraged to download the Designated Driver VIP, or "DDVIP" free mobile app for Android or iPhone. The DDVIP app helps find nearby bars and restaurants that feature free incentives for the designated sober driver, from free non-alcoholic drinks to free appetizers and more. The feature-packed app even has social media tie-ins and a tab for the non-DD to call Uber, Lyft or Curb.

Remember, if you see a drunk driver, call 9-1-1.

OC Moves

I-5 Construction Alert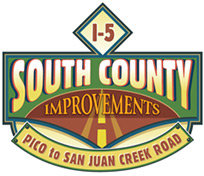 Crews are expected to close two ramps and one connector from 10 p.m. Monday, March 26, to 5 a.m. Tuesday, March 27, to complete minor electrical work. The scheduled ramp closures are: 

Direct on-ramp from westbound Camino de Estrella to northbound I-5
Connector from northbound I-5 to northbound PCH/Camino Las Ramblas
Loop on-ramp from PCH/Camino Las Ramblas to southbound I-5
Detour map and information available here.

I-5 Improvements Open to Traffic in South OC


A new carpool lane in each direction of I-5 in South Orange County is open to drivers, marking the completion of a vital freeway improvement project that eases traffic congestion for tens of thousands of daily commuters through San Clemente, Dana Point and San Juan Capistrano.

It's great to see the new lanes open and the improvements in place as we continue making it easier for residents and visitors who are traveling throughout the county. On behalf of the OCTA Board of Directors, I want to thank the community and the area businesses for their patience during construction.

For updates, please visit here.

Take Metrolink to the Swallows Day Parade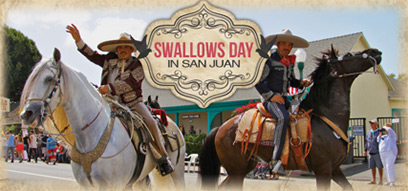 Residents are invited to take Metrolink to the 60th annual Swallows Day Parade and Mercado Street Faire in downtown San Juan Capistrano on Saturday, March 24. Metrolink's Orange County and Inland Empire-Orange County lines drop riders off in San Juan Capistrano just minutes away from the festivities. The parade is from 11 AM to 2 PM, and the Mercado Street Faire is from 9 a.m. to 5 p.m.

The Swallow's Day Parade is part of a three-month celebration of the Fiesta de las Golondrinas when the migratory songbird returns to Mission San Juan Capistrano. The parade is considered the largest non-motorized parade in the country.

Taking Metrolink to the event is an ideal way to skip the traffic and hassles of parking and take advantage of Metrolink's weekend deal, which offers a roundtrip for only $10.

Tickets can be purchased on the Metrolink mobile app or at the station. For train schedules and more information, visit: www.octa.net/swallows.

Angels Express Kick-Off Rally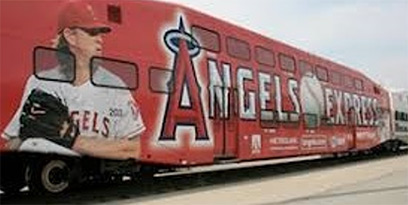 Get pumped up for Angels baseball at OCTA's free Angels Express kick-off rally Friday, April 6 at the Laguna Niguel/Mission Viejo Station at 4 PM.

Get an autograph from Angels pitcher Clyde Wright. Cath a prize from the Angels Strike Force. Enjoy free refreshments and face painting. Wear red and join OCTA for all the fun!

The Angels Express provides service on the Orange County Line to all Angels weekday home games that start at 7:07 PM. Pay only $7 or less round trip. For more information about the Angels Express, gameday departures and fares, visit the OCTA webpage.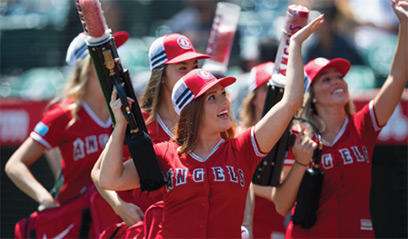 County Connections

Supporting Organics Recycling


The Orange County Board of Supervisors voted to award a total of $2.4 million to six programs that target state recycling and waste reduction mandates. The County's Regional Recycling and Waste Reduction Program requires recipients to sustain their grant-funded projects for a minimum of five years and fully sustain them for the final two years.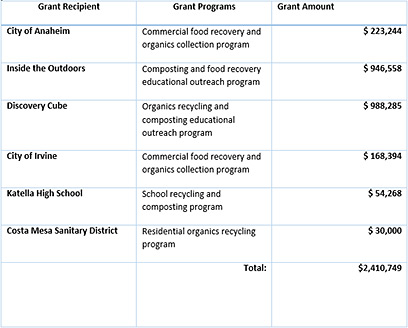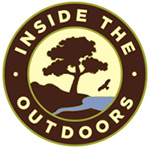 Inside the Outdoors will expand its award-winning program called Project Zero Waste to eventually reach nearly one million OC students, teachers and families with waste Reduction education. Project Zero Waste is only one of Inside the Outdoors' outstanding programs that introduce Orange County students to nature and sustainability.

I am sure they will continue to make a difference with the proposed waste-reduction projects in local schools through this grant.

New Parking Payment System at JWA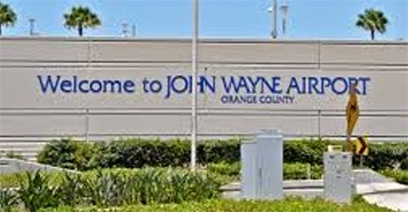 John Wayne Airport (JWA) has recently upgraded its parking system with Near Field Communication (NFC) capability as well as Europay, MasterCard® and Visa® EMV chip technology. This new system will provide an additional level of security to credit card transactions as well as enhance the parking experience by providing multiple payment options for JWA guests including the ability to use Apple Pay.

Guests may select either a ticket or ticketless option to enter JWA parking facilities.

Ticket option: Simply press the button on the parking entry kiosk to receive a ticket. Guests will use the same ticket for payment when exiting the parking facility.

Ticketless options: Guests preferring a paperless route may use their credit card with a chip or the contactless Apple Pay feature for entry. The same credit card used upon entry must be used to exit the parking facility. Using the credit card or Apple Pay options eliminates the need for a ticket.

John Wayne Airport recommends that guests use the visual guides next to the machines and follow the prompts on the kiosk screen for assistance. Each parking facility has a staffed booth at each exit plaza should guests need additional assistance.

The new parking system upgrade provides additional security enhancements for Airport guests using a credit card with a chip or Apple Pay. These options were not previously available. Cash, Visa, MasterCard, Discover Card and American Express are accepted in all Airport parking locations.

Travelers should plan ahead and check real-time parking availability by visiting http://www.ocair.com/parking/availability or by calling (949) 252-5200.
To learn more about the new John Wayne Airport parking payment system, visit http://www.ocair.com/parking/#payment.

Critter Chronicles

OC Animal Care Shelter Grand Opening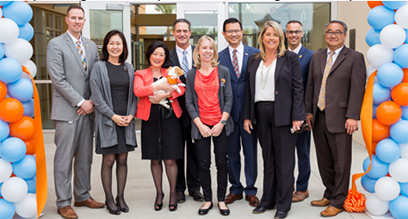 With my Board colleagues and County department heads at the new OC Animal Shelter.
Come join OC Animal Care Saturday, March 24 for the official grand opening of the new Orange County Animal Shelter in Tustin. This event will include food trucks, face painting, therapy animals and family fun. Please note that animals will not be available for adoption until March 25. See the full press release for more information or click on the flyer below.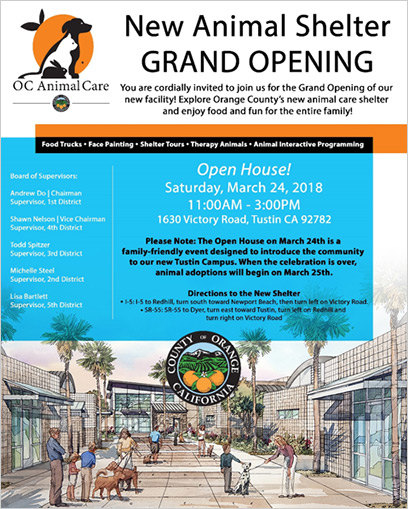 Click on the image above to view a PDF version.

Out and About In South County

Adventure Day at Caspers Wilderness Park


Celebrate a world of outdoor activities and discoveries at the return of Adventure Day at Caspers Wilderness Park in San Juan Capistrano. The event takes place on Saturday, April 7 from 10 a.m. to 3 p.m. I encourage you to enjoy a day of adventure with natural history tours, wildlife exhibits, musical entertainment, arts, crafts, and games!

Adventure Day admission is free, and adults and children of all ages are encouraged to attend to partake in the fun. Let the adventures begin!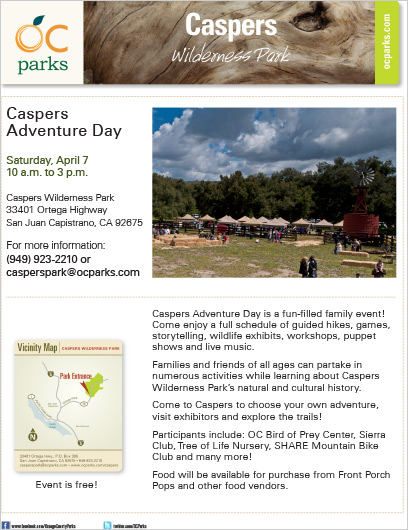 Click on the image above to view a PDF version.

Dana Point: Egg Hunts

Join the Easter Bunny at Egg Hunts at Sea Canyon Park and Pines Park March 31! The egg hunts start at 10 AM, but hop on down before to enjoy a yummy pancake breakfast from 8 AM to 10:30 AM. After the breakfast, the Easter Bunny will visit and families can participate in activities. For more information, please click here.

Laguna Beach: Laguna Bluebelt Photo Contest


Join Laguna Bluebelt in celebrating the 7th anniversary of Laguna's treasured Marine Protected Areas (MPAs) with the kick off of their one-of-a-kind local photo competition! Photo entries submitted between March 6 and April 6 must feature images taken over the past year within the citywide Laguna Bluebelt Marine Protected Areas (MPAs). Photos can capture scenes from above the coast, at the beach or under the ocean. For more information, visit www.lagunabluebelt.org.

Laguna Niguel: Bunny Bonanza

Hop on down to the City of Laguna Niguel's Bunny Bonanza March 24 from 9 AM to 12 PM. Children will be able to take part in crafts, games, and face painting. Kids will also have the opportunity to climb, work on, and "drive" a real-life trash, fire, and Sherriff's truck! The Easter Bunny will be available for pictures, but note that there will NOT be an egg hunt. For more information, please click here.

Mission Viejo: Easter Fair at Mount of Olives


Join Mount of Olives Church in Mission Viejo for their annual Easter in Kid City Easter Fair, the largest Easter Fair event in the City, March 31 from 11 AM to 2 PM! Families will enjoy Spin Art Booth, a Live Bunny Petting Zoo, Easter Egg Hunt, Obstacle Course, 20ft Tall Slide, Silent Auctions! Enjoy live music and dancing with the popular South County band "Family Style," as well as a variety of food trucks for lunch and much more! For more information visit the event website.

San Juan: Swallows Day Parade and Street Faire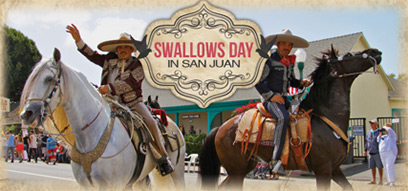 Bring the whole family to the Swallows Day Parade and Mercado Street Faire March 24. This event has something for everyone in the family, as eventgoers can watch horses and bands in the annual parade and then grab a bite at one of the many food destinations. This year's Street Faire also features a play zone for the kids! Check out the Swallows Day Parade website.

This week I:

Participated in a Special Board of Supervisors meeting.
Attended the Laguna Niguel City Council Meeting.
Spoke at the Niguel Shore's Men's Club.
Met with Federal Judge Carter regarding homeless relocation.
Participated in a LAFCO meeting to select new legal counsel.
Attended the California Transportation Commission regular meeting and reception.
Participated in an Orange County Fire Authority Board of Directors meeting.
Attended Dana Point Police Chief Russ Chilton's Retirement Party to present a proclamation in honor of his 33 years with the Orange County Sheriff's Dept.
Attended the El Presidenté Ball in San Juan Capistrano to present a proclamation in honor of the Fiesta Association's 60th annual Swallows Day Parade.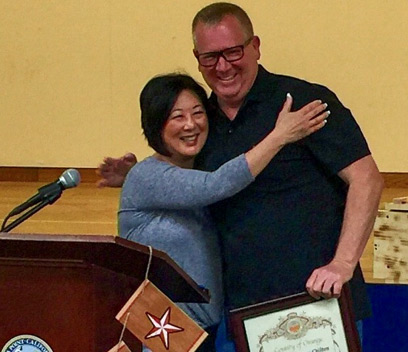 Presenting a proclamation to Dana Point Police Chief Russ Chilton at his retirement party.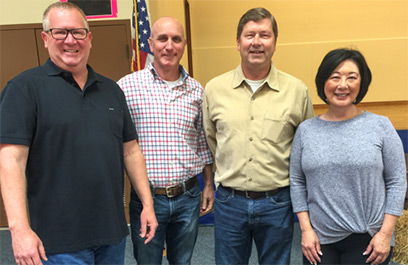 L-R: With Dana Point Police Chief Russ Chilton, Mayor Richard Viczorek and City Manager Mark Denny.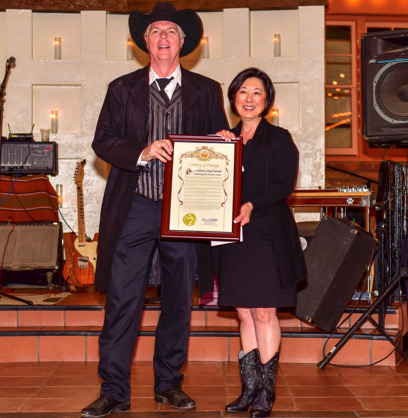 At the El Presidenté Ball presenting a proclamation to San Juan Capistrano Fiesta Association President Jim Taylor in honor of the 60 annual Swallows Day Parade.
(Photo courtesy of Scott Schmitt / San Juan Photo & Digital)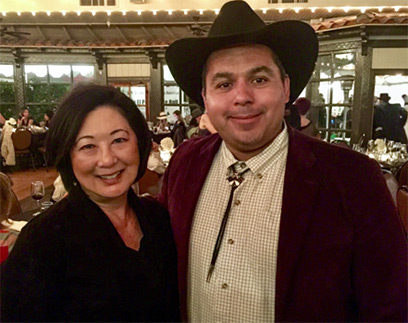 With San Juan Capistrano Mayor Sergio Farias at the El Presidenté Ball.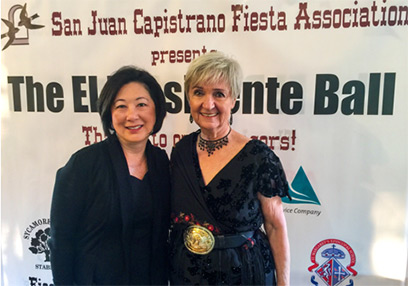 With San Juan Capistrano Councilwoman Kerry Ferguson at the Ball.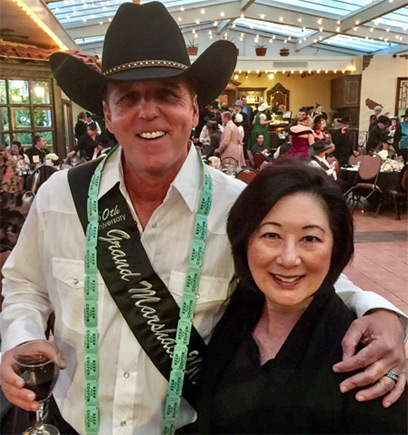 Steve Oedekerk, Grand Marshall of the 60th annual Swallows Day Parade.

My Staff:

Met with representatives from the Laguna Creek Estuary.
Met with John Wayne Airport regarding the General Aviation Improvement Plan.
Met with representatives from firms looking to provide concessions at JWA.
Attended TCA Finance and Capital Programs Committees.
Presented a certificate of recognition at the Pavilions Ribbon Cutting in Mission Viejo.
Presented a certificate of recognition at the Beach Cities Garage Grand Opening and Ribbon Cutting in Laguna Hills.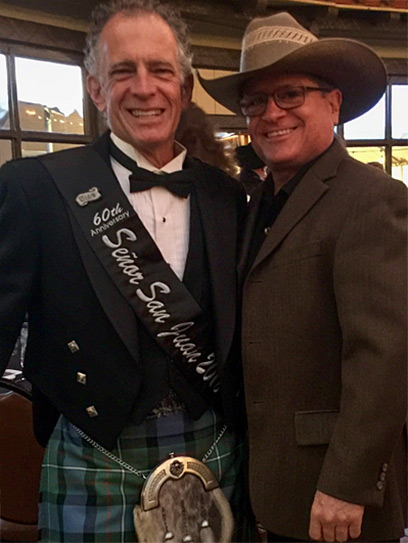 My Community Relations Advisor, Sergio Prince, with Señor San Juan 2018 at the El Presidenté Ball.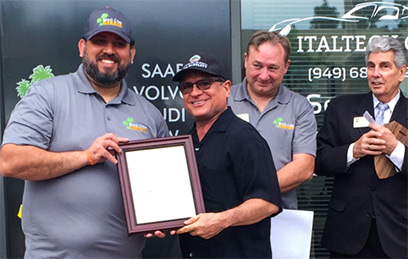 Presenting a certificate of recognition at the Beach Cities Garage ribbon cutting in Laguna Hills.

Elected Officials in the Community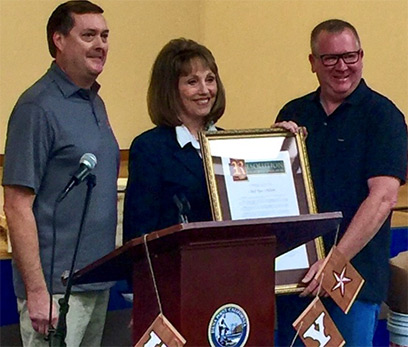 Senator Pat Bates and Assemblyman Bill Brough with retiring Dana Point Police Chief Russ Chilton.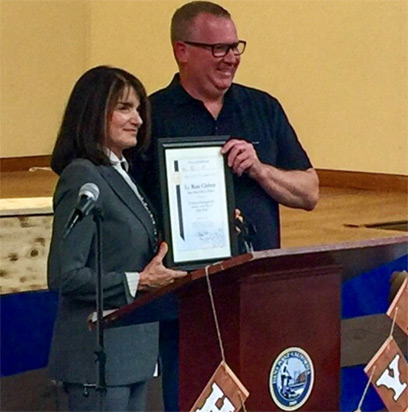 State BOE Member Diane Harkey with retiring Dana Point Police Chief Russ Chilton.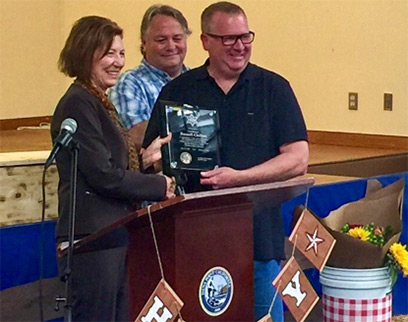 Orange County Sheriff Sandra Hutchens and former Dana Point City Manager Doug Chotkevys with retiring Police Chief Russ Chilton.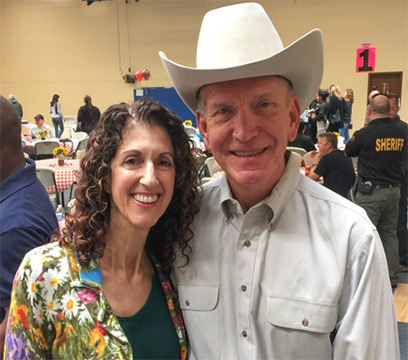 Dana Point Councilmembers Debra Lewis and Paul Wyatt at Police Chief Russ Chilton's retirement party.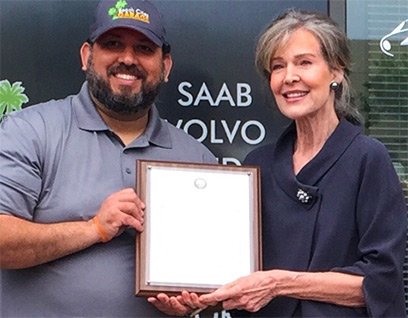 Laguna Hills Mayor Melody Carruth at the Beach Cities Garage ribbon cutting.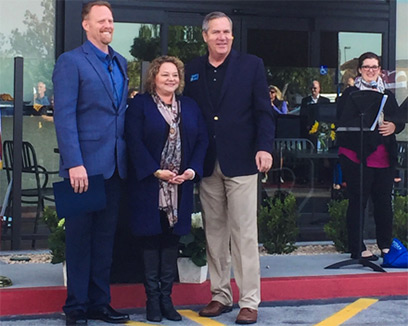 Mission Viejo Mayor Pro Tem Greg Raths (right) and Councilwoman Wendy Bucknum at the Pavilions ribbon cutting.

For questions or comments regarding Supervisor Bartlett's E-Newsletter please contact the Supervisor's office staff at: (714) 834-3550 or email my Community Relations Advisor, Sergio Prince, at Sergio.Prince@ocgov.com.